Sankalp Sharma graduated from NLIU, Bhopal in 2010. He thereafter joined the Office of Manjit Singh Ahluwalia and then moved on to work with Virender Goswami & Associates. His work at these places spanned a time period of almost 2 years. In June 2012, he started up with Sankalp Sharma and Associates.
We asked him to share his insights of:
Building a career in litigation
Building up a firm clientele
Challenges of setting up a law firm on one's own
How did law happen? Did you ever think of alternate career options?
Law for someone like me, was always the most logical thing to do, the idea was to be someone that is both independent and socially useful. Growing up all that I wanted to be is someone who's not dependent on others for survival, I guess the idea has stuck and found the basis behind a lot of decisions that I take in life. I believe I was just made for litigation.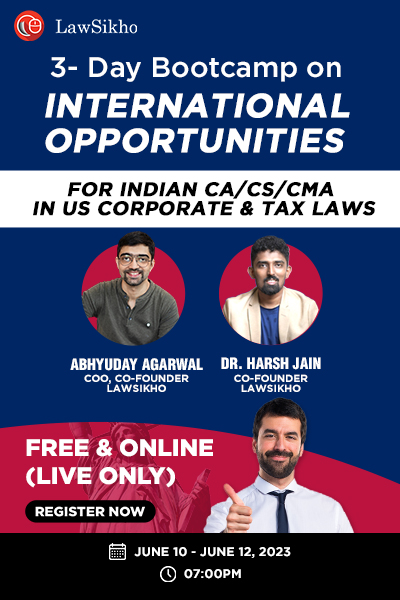 Tell us about your years in law school. Do you believe that excellent CGPA is the key to all success?
Years in law school can be summarized as the most amazing learning experience both academically, socially, and personally. For a person who comes from a small city, every day spent at the NLIU was absolutely worth it. I took part in almost everything that came my way, be it mooting, client counselling, being part of organization committees of different events organized at the Institute. The idea was rather simple, I wanted to know more and more about different spheres of people in the society, how they function, how do they approach difficulties and these minute observations can only be made when you participate, no matter what event it is, different people that you meet and participate with, each and every one of them will teach you something new. I personally believe mooting definitely made a huge difference. It helped me to learn the skill of penetrative and focused research, structured presentations, anticipation and on the spot witty responses that in a real life court room make a huge difference.
Whether CGPA is key to all success, the answer is definitely not, however CGPA is for sure key to most of the success. I am yet to find people, out of law school, who have done well for themselves academically and not in professional life. The academic years make the foundation of what you turn out to be later. In whatever little time I have spent in the profession, I can tell you this much, that it does not allow you to rework your basics, you may find people really working hard in professional life and succeeding without having great CGPA's; however, with same hard work people with good CGPA's have done wonders. Amongst all the fun and once in lifetime experience at the Institute, we must never forget that the basic reason we are at that place is to learn.
What were your areas of interest during your graduation?
I fell in love with the constitution, right at the nascent stages of my college life, It was followed by contract, CPC, CrPC, Company Law, Competition law and so forth. The principle that I personally followed with my academic work was to keep it really simple, multiple readings of the bare provision followed by prolonged discussions with professors and my friends. I have found that there is no shortcut to learning, you simply have to study. Participating in events always help and one should do more and more, life post college turns extremely competitive, your participations help you hone your skills, be it speaking, logical thinking and analysis, it also helps you to built connections that help you in later years.
Right after graduation, you joined the Office of Manjit Singh Ahluwalia where you worked for almost one year. How did your appointment take place? Please tell us about your experience working there.
Mr. Manjit Singh Ahluwalia, is one of the leading advocates practicing in Delhi High Court. I had interned with him during my college years, at the last one, he made me an offer to come and join him, kind of what we call as PPO. Working with him I learnt the basics. The best thing about his office was that he had all sorts of matters, from civil to criminal work at High Court, from arbitrations to hard core trial matters. Personally he is a gem of a person, I would say an amazing defense lawyer, an intriguing legal mind with a knack of just ripping into the opposite side. He gave me a lot of freedom, right from drafting to arguments, and all that he ever said "go ahead and do it, I am right behind you". The result was, right after passing out from the College, I was independently handling clients, arguing matters. My days with him taught me almost everything that one can possibly learn standing from defense side. He was the one, who taught me the practical fundamentals of independent litigation practice, the difficulties that you face and how to just keep going despite the ups and downs in the profession.
You thereafter left the Office of Manjit Singh Ahluwalia to start working at Virender Goswami & Associates. What led to this shift? How was your experience working there?
The Shift from Mr Ahluwalia to Mr. Goswami was a planned move. I had worked a lot with Mr Ahluwalia during my internship years as well, and after almost an year I realized that I was getting more and more comfortable, things were getting easier, I have followed a simple formula in life; don't let yourself get too comfortable, if you are getting comfortable, means that your learning curve is starting to go down. So I decided that it's time for me to move on, next I wanted to work at an office that has more work from the plaintiff/ prosecution side, I had to learn the art of prosecuting, Mr. Goswami again is one of the leading lawyers at Delhi High Court, I am yet to see any lawyer who is better than him in terms of cross examination of a witness, his was an art that has been learnt from years of practice, at times with him in a cross examination I could see him toying with the witnesses. Even before the cross examinations he would predict the responses to each and every question, the detailed planning and possible tactics were well thought of, the depth and understanding of evidence law that he posses is unmatched, with him I learnt looking at matters differently, more from the perspective of how something gets proved, what facts will make your case and how to put them correctly.
After having worked at Virender Gowami & Associates for one year, you started your independent practice. What prompted you to make this choice and start a law firm?
I worked with Mr. Goswami for one and a half year, the idea of starting on my own was always on my mind, the plunge was again based on the same fundamental, life getting too comfortable. While working at both the offices, I had already started working on my social contacts, people had started approaching me with small matters, once the number started increasing to a level where I felt I could take the risk of starting on my own, I just went for it.
How did you overcome your initial jitters in a courtroom full of experienced lawyers and judges? Tell us about the highs and lows.
You never overcome the small amount of nervousness, at least I haven't , I personally believe that it's a good thing, it means that you are serious about your job. I was never too overawed by big lawyers and judges, for me they were always people from whom I had to learn, yet maintain my own individuality. My High came in terms of one of the matter that I argued for a socially backward class girl that was thrown out of a school, the matter was greatly argued at the High Court level and ultimately went up to the Supreme Court where it was compromised with school consenting for admission. The low came in terms of a matter in the Supreme Court, The matter was relating to a lady who killed a man trying to rape her, the matter embroiled in a political controversy and resulted in her conviction for life. I tried my best to build a case up In Supreme Court, yet despite my best efforts I could not make a good case.
Did you ever consider a career in the corporate sector? Is it better to work in the corporate sector for a few years before starting litigation?
I was always inclined towards litigation, I Just loved the feel of court rooms, the big arguments, the entire set up, However, I did my internships on the corporate side as well, just to be sure that I am not made for it. Preferring corporate or litigation is always a personal choice, it is also a personality choice, some of us are simply not made for the rigors of litigation, some of us don't have the patience to see it though, at times financial reasons don't allow you to chose litigation as well. Litigation without doubt takes a lot of courage, a little madness, you have to be mentally strong, give up the natural human tendency to go for the comforts of life, money, stability etc. Especially when you know that you too could easily take that route. If you intent to litigate, the early you start the better it is for you, if you enter into corporate world, it makes you comfortable in terms of financial stability, and after that its hard to enter litigation where financial stability is a big question.
Please tell us a bit about "Sankalp Sharma & Associates". What is a day at work like? Is it easy to have a work-life balance?
We are a start-up, the idea is to provide professional, honest and comprehensive solutions to legal issues. We are focused in providing legal solutions to our clients that would help them in long term business development as well. Integrity, sincerity and honesty is what we live by. Working at office is based on a simple philosophy of "we do what we say." The most difficult part is to build up a clientele and fulfil the commitment that we give to our clients. With a start-up your reputation is always tested and is on the line each and every time. The work life balance is obviously not easy to maintain, you have to make schedule and try your best to follow it, at times it works at times it doesn't and that's life.
If someone who works with you makes a mistake or an error in an assignment what course of action do you follow as a partner?
Work culture is simple, be sincere and work hard, in a litigation office, the challenges are never-ending, every matter has its own twist, litigation has nothing predictable, trust me. Mistakes are part and parcel of our lives, all of us make them, and the idea is to learn and not to repeat it again. All that I expect from people who work with me is to give their 100 %, as long as you are doing it, all is fine.
What were the difficulties you faced in the early days of your practice? How difficult would you say it is to build a reputable practice?
The most difficult part in the early years of practice, especially when you are young is to make your client believe that, though you do not have grey hairs on your head, the grey matter inside is good enough to give the opponents a good run for their money. Initial infrastructure developments, financial managements, building social contacts are obvious difficulties. However, the hidden difficulties that you face is the constant question mark that people around you put up to you about your success, the capacity to keep the fire burning despite a series of bad days, lack of clients and so forth.
It's not only about the practice, anything in life that you want to make big, will come with its own baggage of problems, no one will ever say that I became successful in life without going through the problems associated with it. Similarly in practice the problems are many, yet you will always have answers to them, if you are willing to put your heart and soul into it.
One cannot fix a time frame to build a clientele, for one it's a continuous process. Secondly it greatly depends on your social contacts and connections with the right people and the hard work that you put in to it. However, in my experience, if you are reasonably active and connected and are working heard and sincere with your work, your practice should start to move in span of two years, a decent clientele would take reasonable 5 to 7 years to build.
What can the law schools do to encourage more people into litigation? Do you think the law school curriculum requires overhaul?
I personally believe, that no one can encourage you to be in litigation, it is a very personal and introspective choice in life, law schools are not structured to make someone make a certain choice. Moreover, litigation is not merely a profession, it's how you choose to live your life till the end of days and no law school, no person can make it for you, no one can push you to take it either. It should always be a well thought of decision in life. I don't think that law school curriculum needs an overhaul, it only needs restructuring. I have a very firm belief that the role of the law school is limited to make a young mind look at the various options he has in life, introduce him to an amazing number of subjects and choice, ,teach him to read law, and thereafter leave him free to make his own path, curriculum etc are very minute things in the bigger picture of life.
Do you take interns? What do you look for in a prospective applicant?
We do take interns, the procedure is similar to most of the places, you write to us and we respond back with loads of question to see you fit our requirement or not. What we look for is sincerity, hard work and the 'never say no' attitude.
What would be your message to law students who dream of having their own law firm one day?
If you have a dream be it owning your own law firm or any other thing, you have to treasure it, see it as a small plant, that has to be nurtured, protected from the storm and lightning, you have to have that belief in you and your dream to make it a reality. Hard work, sincerity, patience, perseverance, self belief, honesty, integrity and never say never attitude are qualities or pillars on which your dreams will stand.
For litigation, you should start as early as possible, in law school focus on core subjects like Constitution, CPC, CrPC, Evidence, TPA, IPC and the likes, develop the capacity to study for long hours, develop skills of research and speaking. Participate in as many competitions that you can. Don't focus on big names while your internships, rather focus on places that have loads of work and less hands, so that you get an opportunity to deal with the real things, work at places where you can see a variety of work, place that gives you freedom to implement your learning and ideas. Start working on your social contacts at a very early stage; decide which areas you are most comfortable with and which city you would want to start your practice at. Work for some time with a good office so as to give yourself sometime to make your presence felt in that circle and lastly, once you have that self belief that you are ready. Take the Plunge.