Saurabh Arora graduated in law from Symbiosis Law School, Noida, in 2016. He is currently Associate at Tatva Legal in the Corporate and M&A team, where his role includes advising on various acquisition matters (both domestic and cross borders), Joint Ventures and General Corporate Matters. In his free time, Saurabh takes an interest in the culinary arts.
In this interview we speak to him about:
Studying at Symbiosis Law School, Noida
His experience in corporate law
His interest in teaching
How would you introduce yourself to our readers?
"Success doesn't teach you enough as to what Failure does."
I am a corporate lawyer by profession and chef by interest.  We are many things within oneself. I am an ordinary guy who belongs to a very small town Dhanbad in Jharkhand. Being the first generation lawyer people usually used to pull me down for not knowing the nuances of law. I failed enough times throughout my law school in the initial year and then as stated- "there is always another chance to improve yourself".
Tell us about your life before you joined law school. 
It wasn't out of any specific interest in the beginning. Law happened to me by chance and not by choice. I am from Delhi Public School with commerce as my stream. From my childhood I was inclined towards business and was curious enough about the functioning of the companies. Coming from a business family, I was intrigued by the fact that law played the basis or important part of almost all professions. I believe that this profession requires lot of research, patience and hard work for working long hours. Being a workaholic, I have no indecision for the same.
Tell us little about life at Symbiosis Law School, Noida.
Starting from Fresher's Day till the day of Farewell, we lived it all. Needless to say, Symbiosis gave us the right direction and paved the correct way for many. Symbiosis Law School, Noida is not a place where one would learn only theoretically but also learn the practical aspects. The best thing about the college is that it never made me feel that there was any rat race going on as everyone was moving in their own pace and creating their own identity. Symbiosis has never been just a name, but was more of a family. A family which protects you, guides you and makes you believe that you are under correct hands.
I was also the member of Research and Publication Cell of SLS Noida. As a part of cell we were organizing seminars and conferences on multidisciplinary topics which ended with great learning amongst students.  
The best part about our college was our Director Sir who made us relaxed with just one sentence "Are you all comfortable?" And then we were and we still are comfortable today.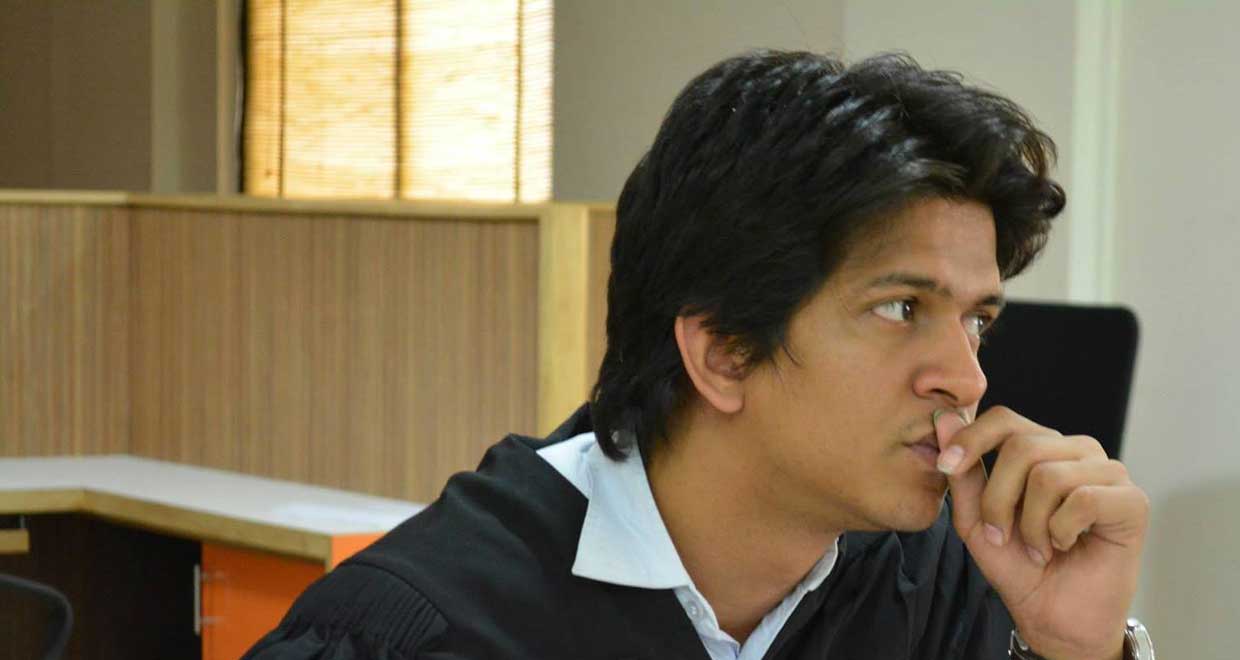 Do you believe that there is stigma around not being from an NLU?
I believe in today's generation, it's not just the hardwork which would make you stand at par with the rest, rather Smartwork is an integral part of success. These are the two sides of the same coin. If a student knows how to work hard along with being smart, then I don't think a tag would matter. But yes one should be focused on their academics, be multi tasking as only grades wouldn't fetch you good job. Because in the end its just the person who creates his own identity and rest remains history. So 'Work hard' & 'Work Smart'.
How have the diploma courses you pursued helped you?
(Saurabh has completed certificate courses and Diploma Courses and also the Diploma course organized by WBNUJS.)
As it is rightly said that the practical aspects of law are totally different from what we are being taught in the colleges. In order to bridge the gap, I pursued various certificate and diploma courses so as to enhance my learning and cut an edge over others to kickstart my career. A student should always know that law as a career is very challenging and one should always be updated in order to survive in this competitive environment. Hence these extra-curricular activities are really important
 How important is research and moot in a law students life?
(Saurabh's article got published in the NLSIU Journal on occasion of celebrating 25 years of Consumer Protection Act, 1986.)
I believe that owning a title isn't a difficult task but maintaining the same is very important. Law as a profession requires one to be an all rounder and I think I am justifying the same. Well yes, I was much active in moot courts and published articles in various reputed journals.
Research and Moot courts are an integral part of a law student's life as they are one step closer to the real world. Students during the law college must undertake these activities as they really help you in shaping your career. Because law as a profession not only requires a good orator but also a good researcher and a writer.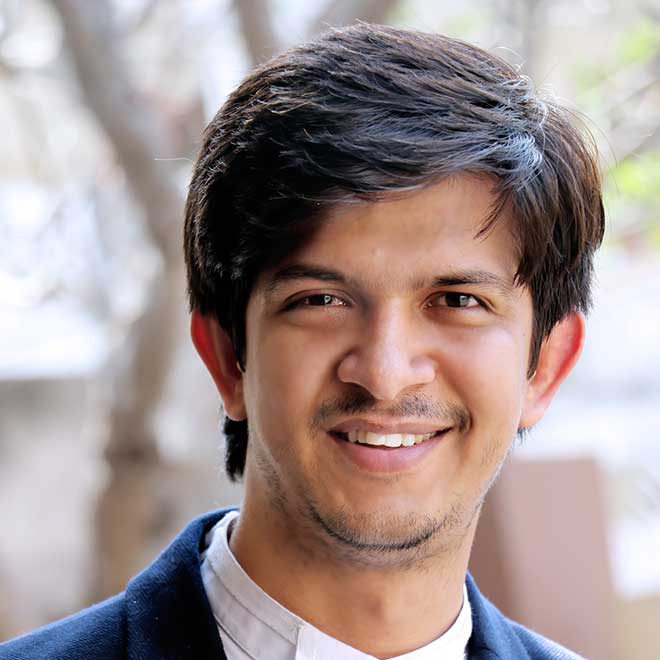 Can you tell us something about your internship experience?
Internship plays an important role in a student's life. It is how well you apply your theoretical knowledge into being practical, which is the best form of learning. While theory is important as to what we learn in college, but you will never know its relevance until it's applied in real life. A student must determine his area of interest and try to secure internship. I have interned with Shardul Amarchand Mangaldas, Tatva Legal, Dua Associates, Hindustan Times, Skyline etc. One should always keep one thing in mind before interning that internship shouldn't be for the sake of formality but it should always be for enhancing ones skill and be always keen in learning something new.
What do you think is important for law students in securing a job at top tier law firm like Tatva Legal?
(Saurabh has interned thrice with Tatva Legal which resulted in securing a job there.) 
There is no shortcut to hard work. Internship plays a vital role in a student's life. One must not forget that internship are not only for fulfilling academic requirements but for learning new work, taking up new challenges, understanding the practicality and most importantly the culture of the organization you are working with.
As an intern I had interned thrice with Tatva Legal and every student willing to secure a job in top tier must prove their worth. I am of the opinion that every student must be well planned for their internship before hand, explore places and most importantly try either for a call back internship or for extensions.
Kindly share your work experience with Justice G.S Singhvi in Competition Appellate Tribunal (COMPAT).
I have worked with Justice G.S Singhvi in Competition Appellate Tribunal as a Research Associate. Working directly under a retired Supreme Court Judge and Chairman of COMPAT was in itself a thrilling experience. The competition law subject appeared to be one of the most emerging laws and has a very broad scope in the near future. I prepared brief notes for the ongoing matters in COMPAT along with the research required for the same. The importance and value of the knowledge and values and experience I gained from there I realized after I shifted to my second job at Tatva Legal.

What triggered your passion for teaching?
(Saurabh teaches at reputed law coaching centers.)
The love and passion I have for teaching is something which can't be summed up here. I started to teach out of personal issues in the year 2011 and the love, respect which this profession has given me didn't let me leave until 2017. I have been taking classes in various coaching institutes and preparing them for CLAT entrance exams. I have taught 1200+ students till date and many of them are well settled.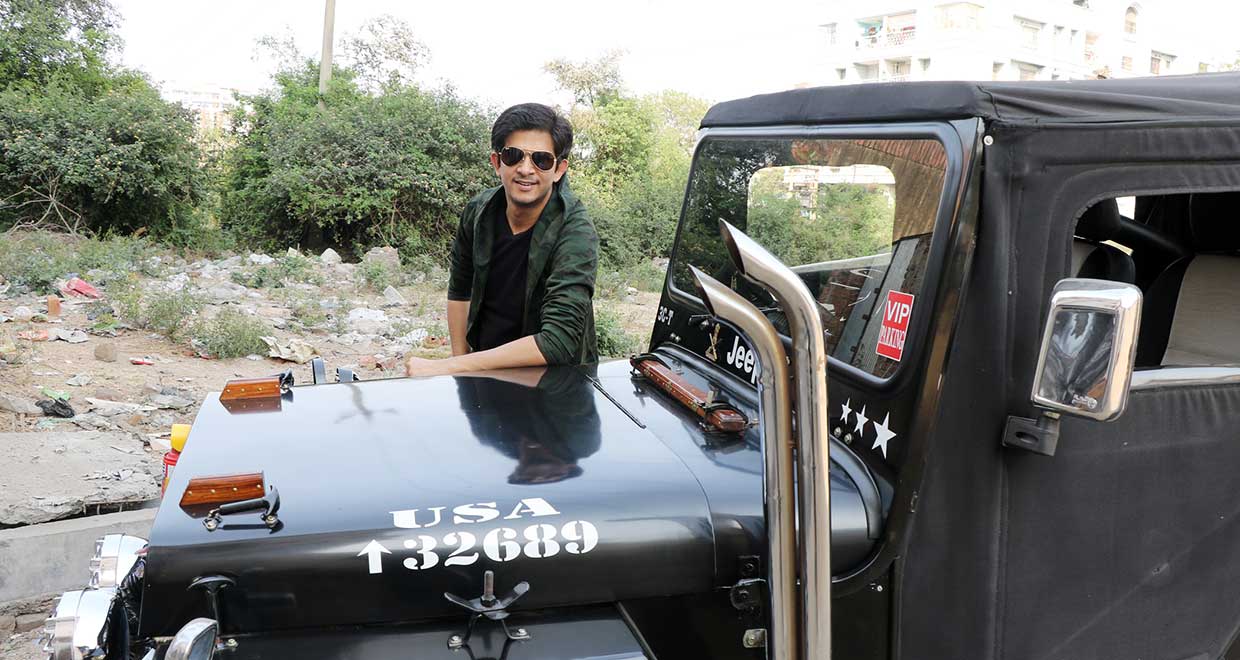 What field of law interests you the most?
To me corporate was always a better match for my personality and what I wanted out of my career. I have always been a corporate lawyer specializing in M&A transactions. At Tatva Legal, we have a blend of General Corporate Advisory and Corporate Transactional which includes but not limited to advisory on various range of laws including FEMA, SEBI, Labour Laws, RBI etc.
Corporate law is vast in itself and it always provide you the opportunity to chose from the sub fields one wants to excel in.
Any parting message for our readers?
Everything comes to you at the right time. Be patient and things would fall in place.  I believe a lawyer would always be a student till he dies. After I joined this profession, I got the advantage of some amazing mentors, and I think the "student" inside me will be there for a long time as there is a lot more to learn and I have just started. Be a learner but a smarter one and a quicker one.
"Success doesn't come overnight but with many sleepless nights".