Sayan Samaddar graduated from Symbiosis Law School, Pune, batch of 2012. Since then he has worked at Rohit Das & Associates, Gagrat & Co., and Chhibber & Associates. He is currently In-House Counsel at Aksh Optifiber Limited, where his role entails IPR related issues and handling complex litigation matters relating to Writs, Military Laws, Service Laws, Banking Laws, Property Laws, Consumer Protection Act, Arbitration Act, Companies Act, Suit for recovery of money, etc. as a practicing Advocate as well as a corporate legal manger.
In this interview we speak to him about:
His time at Symbiosis
His litigation experience
His internship experience
How would you like to introduce yourself to our readers?
As a first generation lawyer who started off as a practicing advocate but currently has settled as an in-house counsel.
What was your time at Symbiosis like?
My life at Symbiosis was blissful. I worked very hard for the first two weeks of my first semester but soon the clarion call of college life proved too hard to resist. While I did secure decent grades, I spent much of time chillin'. I did ensure that I have the bare minimum attendance so as to avoid TNG (the term will ring a bill with Symbi folks – it basically meant one cannot sit for the semester exams on account dismal attendance). In short, it was a paid vacation for five years.
Symbiosis not only stands out from other private institution but also from every other college. I could not take advantage of the academic facility of my college so I will not comment on how Symbiosis stands out as compared to other colleges in this regard. However, it did teach a lot of other valuable virtues which are still coming in handy.  I believe Symbiosis makes its students street smart; which according to me is a very valuable virtue to have in the long run especially in the field of law. It was very hard to find accommodation in our college hostel. Therefore, majority of the students stayed independently either in PGs or flats. I stayed with three batch mates of mine in a flat. Staying in a flat means you must look out for yourselves as far as your daily needs go. We got a fixed amount of money from parents for every month. This amount took care of our rent and our other needs. We suffered dearly whenever we prematurely spent this amount. Thus, we learned the very important lesson of money management. Paying bills on time was another valuable lesson learnt. Once we forgot to pay our electricity bill and as a result we were sitting in dark during our exams! These are small but very important lessons which no book will teach.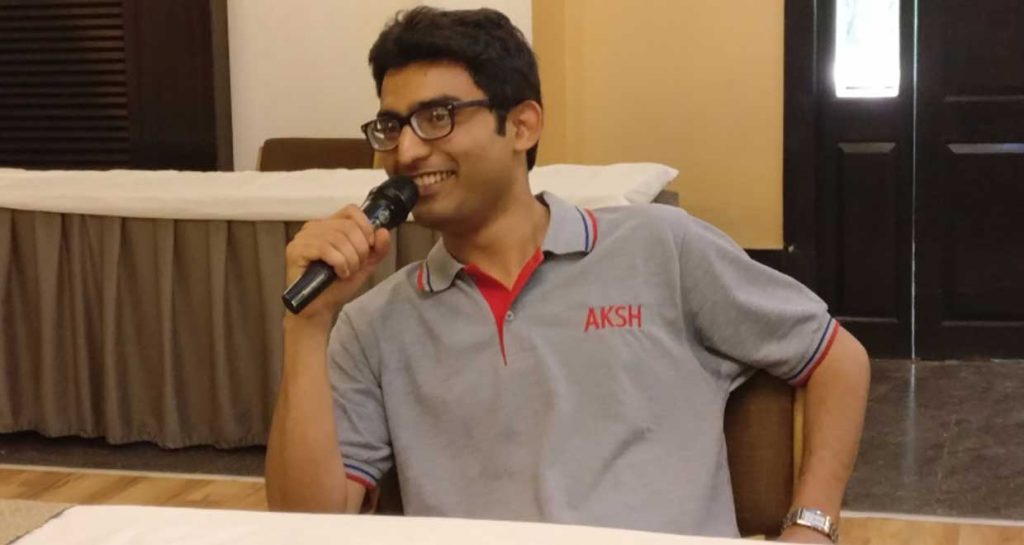 How much of a role do GPAs play in shaping one's career path?
I did not attach much importance to GPAs. I only ensured that my GPA did not fall below three (our total GPA was four). Securing a high GPA is not very difficult. In fact, securing high marks in any university or school exam is not very difficult. It only requires a systematic way of mugging up the chapters and regurgitating the same on the answer sheets. One should not only focus on getting high marks. The focus should be on what one learns from all the chapters and units which are taught throughout the course. For instance, I had scored a perfect GPA, i.e., A+ in my contracts paper in my first semester; but after I had graduated I remember myself struggling to understand the meaning of a quasi-contract! The A+ was scored by the sheer power of replicating pages mugged up the night before. After my graduation, I had to re-open the Contract Act, and this time I studied with the aim of understanding the concepts rather than securing an A+. By God's grace, now I can safely say that I do know my contract laws. Focusing only on a high GPA will not take anyone far unless one understands the concept.     
What kind of internships did you engage in during your student years?
All my internships were under practising lawyers except for one which was under Justice Khanna at Delhi High Court. My final internship was under Adv. Protik Prokash Bannerjee a.k.a Protik Da (whose chambers are a real life enactment of the verve and versatility found in his super lawyer columns). I received basic grooming from him. He instilled in me one of the most valuable lessons for any lawyer; that one must know where to look for an answer to a query and that one of the prerequisites for any lawyer is to be a good draftsman (he may disagree with I just said since he tried to teach me a lot of other things). Thus armed I prepared to embark upon another trail.
What are your areas of specialisation, and when/how did you go about choosing these?
I love civil laws especially commercial litigation and contracts. Somehow I have always loved civil matters and criminal laws never really charmed me. It remains so till date. I do not think anyone can be advised as to which field of law one should pursue. It is strictly a matter of personal choice. Do what you love to do; that is mantra!
How were the first few years after your graduation? 
My first few years after graduation were tough or to put it precisely, I was paying dearly for having enjoyed five years of paid vacation in Pune. I do not think my time in college had prepared me for the real world practice of law and there is no way I can blame my college for that.
I had joined Protik Da's chambers immediately after college. During my time with Protik Da, every day I was sent to the Calcutta High Court with the instruction to observe the day to day court proceedings. I observed the proceedings very intently without having the slightest idea what exactly was going on. I used to jot down in my notepad whatever I observed in the courts. Later in the day I used to sit with Protik Da and clarify my doubts. The clarifications sometimes came in form of brief lectures from Protik Da and sometimes reading various commentaries under his guidance. Thus, slowly but surely I stared having some amount of grasp of what actually goes on in a proceeding before court.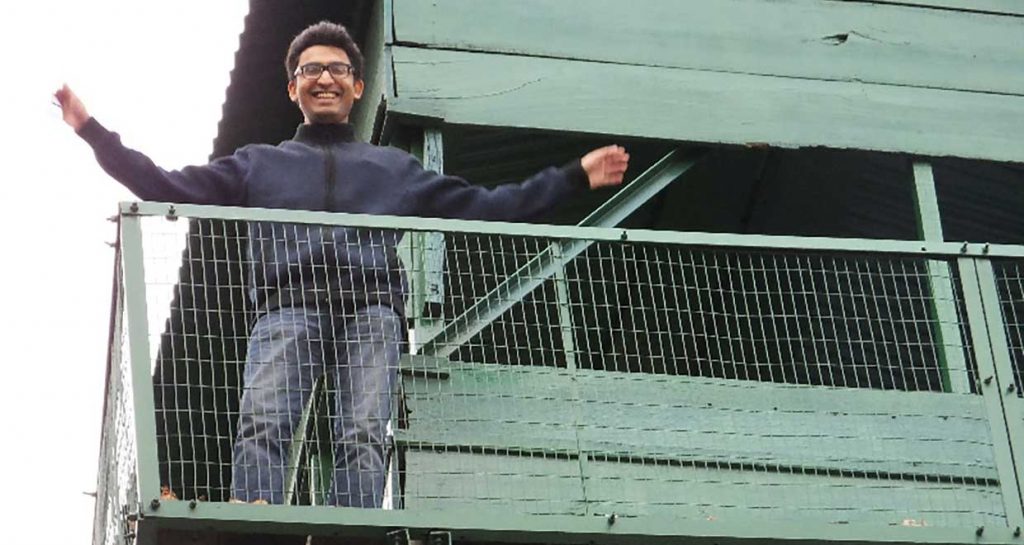 What are the challenges that one needs to prepare himself/herself for when they step out of the comfort of a law school and into the real working world?
Once college life is over there is no comfort zone. The moment professional career starts, every day presents a new challenge. In order to overcome these challenges one must have the self-belief and a never say die attitude. One must be prepared to fail, learn from such failures and move on. As Rocky Balboa said "Life's not about how hard of a hit you can give… it's about how many you can take, and still keep moving forward."    
During your developmental years as a lawyer, did you have any mentor(s)?
I am still developing as a lawyer. After all, I am hardly five years old in the profession! During this short span I was lucky to have some very good seniors who gave me valuable guidance. Protik Da is one. Another very good senior I worked under is Adv Imran Tarafdar who taught me how to draft. My inspiration comes from a very materialistic source. I hail from Calcutta but reside in Delhi which means I have to pay rent along with my bills. Unless I am good at my work, I will not get a handsome remuneration for my services and unless I get a handsome remuneration I will not be able to meet my expenses. It is very simple that way.
What does a judicial clerkship entail? 
The positives which one may take away from a judicial clerkship solely depends upon two things; namely, the judge under whom one is clerking and one's willingness to do something extra apart from what one has been assigned to do. During my time as a law clerk at Delhi High Court I noticed that a lot of my fellow law clerks were mainly into making summaries of the cases which were to be listed before the court the next day or doing some research in the Judges' Library. In my opinion merely making those summaries and logging into manupatra or SCC online for research will not give a positive thrust to one's career. I was lucky to clerk under Justice V. Kameshwar Rao. Unlike some of the judges, he actively involved me while drafting judgments. He very systematically used to assign to me three to four matters every week and ask me prepare comprehensive briefs for him which would offer some meaningful assistance to him when he would draft judgments in those matters. The briefs would contain the facts, issues involved, arguments advanced by both the parties on such issues and the correct position of law on the issues. He used to take special note of the way and manner in which I had drafted the briefs. Fortunately, I assisted him well. There used to be days when I had finished my work well in advance and thus had free time on my hand. During this time instead of endlessly roaming in court or socialising in the High Court canteen, I used to pour over whatever books I could lay my hands on in the Judges' Library. This way I believe I have managed to get the most out of my stint as a law clerk.
Now, as far as the second question goes, I believe that for a young lawyer aiming to become a practicing advocate, the best way to start off is to join the chambers of a middle aged advocate who has a variety of briefs. I am emphasising on joining a middle aged advocate because a middle aged advocate will not have a lot of assistance at his disposal. He will have one or maximum three juniors assisting him. Thus, each of his juniors will have ample of work to do. The learning and growth is directly proportional to the amount of work one does. Alternatively, one may also join a start-up firm right after college. I will not advice joining an Advocate on Record right after graduation. One may join an Advocate on Record after a few years of practice. I will also not advice anyone to join a top – tier law firm immediately after graduation. While on one hand a top – tier law firm will pay handsomely but on the other hand there are certain cons as well. A top – tier law firm will generally have a large team which will be handling a specialised branch of law. This will not be beneficial for a fresher since, at the very outset of the career, the junior will be exposed to one particular field of law only. Further, the fresher will also be handling limited amount of work on account of the strength of the team and therefore the growth will be slow. While a fresher in top tier law firm may have the opportunity to work on some high profile cases right at the beginning of career but that may not be of any help since majority of the issues involved in such high profile cases are bound to be complex therefore they will go tangent to the junior's brain. After all, not everyone is a Salve or a Palkhivala. As far as judicial clerkship goes, a fresher may pursue the same immediately after college but for a short span, say for six to nine months and not more than that. I have already explained how to effectively utilize one's stint as a judicial clerk. The ideal way to pace one's practice is to start off in a small chamber where there is variety of work thereby having exposure to multiple fields of law, getting the basics right while having an understanding of how things work and then gradually move to bigger places and ultimately go independent. The timeline for these events to happen will of course vary from person to person.      
Why did you move from a law firm to chamber practice?
I spent a good nine to ten months at Justice Rao Sir's Chambers as a law clerk before moving on to a Law firm (M/s Gagrat & Co.). It is headed by Mr. U.A. Rana who is the hardest task master I have come across till date. Under his exacting tutelage, my drafting skills were further honed besides which I was also exposed to a wide avenue of cases. I dealt with cases relating to CPC, Indirect Taxation, Consumer Cases, Competition Laws and Special Leave Petitions. By this time, I had learnt how to draft quite well and was also proficient at researching and I was itching to have a crack at arguing cases before a court. Fortunately, I was presented with an opportunity to argue an application under Order 7 rule 11 of CPC before Tees Hazari Courts. The application was preferred by my firm's client i.e. the defendant. It involved an interesting line of argument which aimed to prove that the plaintiff had no cause of action. I had successfully argued the case and the plaint was rejected on the aforesaid ground. However, after this particular case the opportunity to argue was far and few since most of the cases in the firm were before Supreme Court. Hence, I made a conscious decision to move out of Gagrat to the Chambers of Mr. Ankur Chibber with an aim to appear and argue more cases. This was particularly tough since I took a considerable pay cut. Mr. Chibber was empanelled with a number of Government Offices and also with Army, Air Force and Navy. He predominantly dealt with service law matters. He was a wonderful senior who gave his juniors ample opportunity to learn by letting them arguing matters on their own before the Courts. I worked under him for a year and during this time I appeared in a number of matters before High Court, CAT and Armed Forces Tribunal. He had allotted all his matters before Armed Forces Tribunal to me. Since I was representing the government, I lost more matters than I won (Government messes up most of the times but loves to exhaust the legal remedy to the fullest extent possible); but having said that I never went down without a good fight even though it was a dead case. I learnt valuable lessons such as how to think on your feet while you are standing before a judge with the other side lawyer breathing down your neck and tricky court crafts. These are skills which no book or fancy LLM degree will teach. As for the times when I won cases, the very act of preparing for and arguing a case independently and then seeing your name on a judgment is a high like few others.
Tell us about the transition from being a litigating lawyer to an in-house counsel.
I moved from practice took up employment as an in-house counsel because I felt it poses unique challenge. Many practicing advocates may disagree with such a choice but I think one must have the experience of everything. The initial transition from a being practicing lawyer to an in-house counsel is often a prickly one and I had to look to my boss often to imbibe the ways of the corporate world. During my initial days as an in-house Counsel, I had to spend considerable time understanding the business of my Company. Further, with time I also realized that as an advocate I was offering my services to client whereas I as an in-house counsel I am working as an employee. There is a difference in those two relations. Bottom line remains the same i.e. I am working in the capacity of a legal expert but the approach changes. For example, as an advocate I can sometimes take the liberty to reprimand my client if the client is not providing me with the requisite facts or documents or instructions but I cannot do the same in a company. As an inhouse counsel I need to be suave while seeking such inputs from my colleagues. Further, as an advocate I was an officer of the court hence my main duty was to assist the court and the client came second but as an inhouse counsel I am an officer of the Company. Period. Hence, the nature of duty changes. It took some time for me to realize these things. Fortunately, I have a very good boss who till date guides me brilliantly.
Give us a brief capsule of what a regular working day looks like for you now.
Each day at office is enjoyably hectic. My company has a diverse business portfolio and also undergoing tremendous expansion. Moreover, my company seldom approaches a firm or a lawyer for outsourcing legal work. Almost everything is done in-house. Initially I was the only one, apart from my boss so it was becoming increasingly difficult to manage everything on my own but now, I am being assisted brilliantly by a junior.
Apart from executing the general responsibilities of an in-house counsel like drafting and vetting contracts and handling litigation matters; I have undertaken various other functions such as liaisoning with various Government Departments and most importantly looking out for the risks which the Company may unknowingly end up taking while conducting its day to day business. In other words, I try to help the Company save a little money by identifying various Government Schemes offering tax subsidies and other benefits while also trying to create a sense of security in the mind of the Management and the Marketing and Sales team to fearlessly conduct business knowing that there is a person who will caution them beforehand in the event they wander out of the four corners of law. This requires being proactive every day and not wait for a legal issue to arise and rather take care of it before it becomes an issue. In all this I have found that my previous experience in litigation has helped me immensely for executing my duties as an inhouse Counsel.
Apart from the aforesaid, another very important responsibility I execute is negotiating contracts. It is an art and I am still learning it. One must be careful while doing this so as to protect the interests of one's company as well as ensure that the business deal do not go south because one is unrelenting on some of the clauses of the contract. Sometimes it involves taking calculated risks. How one negotiates a contract depends upon facts and circumstances of each transaction which ultimately boils down to the extent of bargaining power and leverage one enjoys in each such business transaction.
What are the differences between litigation practice in Delhi and Kolkata?
I do not think courts in Delhi and Calcutta can be compared with respect to their receptiveness towards a fresh lawyer. Our profession always welcomes and encourages new and fresh advocates. In fact, our senior colleagues are always happy to see a junior doing well in court. This is true across all the Bars in our country. It was a personal choice on my part to move to Delhi and start practising here. However, I must add the reason which prompted me to move to Delhi. Every year Delhi attracts a lot of young lawyers from across the country. The volume of work over here is astounding. This is mainly because of the number courts which are here in Delhi. Delhi is divided into six Judicial Districts and each district has a District Court. Apart from the District Courts, there are a large number of Tribunals along with their Appellate Forums and of course there is the High Court and the Apex Court. Further, a lawyer based in Delhi can also travel a little bit (airfare is low plus highways are fast and beautiful) and take up a few outstation cases before Jaipur Bench of Rajasthan High Court and High Court of Punjab and Haryana. Moreover, half my batch from Symbiosis which includes my best friends are practicing in Delhi. Hence, I was attracted to come and settle in Delhi.        
If you could turn the clock back, is there something you would do differently?
Absolutely not. It is because of these significant turns I am what I am today. I do not think I could have done better.
Is there any other advice that you would like to give to our budding lawyers?
a) Forget what you did in college. It is a fresh journey after college! (This piece of advice is aimed at students like me who chilled too much in college)
b) Read a lot but do not just read; understand the law as well.
c) Keep it simple. One must know where to look for an answer.
d) Have strong command over English language. There must be clarity in your thought process and the same must be reflected in your drafts and correspondence.
e) Be precise and crisp while talking; be it in form of an argument before a court or with your client or with anyone else.
f) Talk less but talk sense.
g) Be confident and professional in your approach!
h) Do not be shy or hesitant in seeking help when in need.
i) Be ready to fail, learn from failures and keep moving forward.
j) Lastly, but most importantly, there is no substitute to hard and honest work!