In this interview, we talk to Seema Pujani, a graduate of NLSIU, Bangalore in the Batch of 2011. After graduating from one of the most premier law schools in the country, she decided to pursue a career in Civil Services. She talks about her double training experience, firstly at the Indian Institute of Foreign Trade after being assigned the Trade Services initially, and secondly at the at Lal Bahadur Shastri National Academy of Administration for the Foreign Services. She shares her valuable insights with our readers on her experience with the UPSC and her fascinating career graph along with advice on how to crack the toughest exam in the world. This interview includes:
Her reasons for choosing the UPSC exam and rejecting an LL.M opportunity.
Her reasons for joining the Foreign Services over the Trade Services.
Experiences and training at the Lal Bahadur Shastri National Academy of Administration.
Her advice for our readers on cracking the UPSC.
How would you like introduce yourself to our readers who are mostly law aspirants, law students and young lawyers?
A simple person who with some determination finally made diplomacy her calling. A lawyer by education and training but not at heart.  Also enjoys books, music and movies.
Tell our readers a bit about your childhood and pre-college life as well as educational background. Do you have lawyers or bureaucrats in your family?
My father retired from the Haryana Civil Services. He was a lecturer in English in D.A.V College, Amritsar prior to joining the services but completed his graduate and post-graduate studies in law during the course of his career. Currently, he is a legal consultant in Gurgaon. There are some other lawyers as well in my extended family. One of my cousins is a Professor of Law at Osgoode Hall Law School, Toronto, Canada.
I received most of my schooling in Faridabad. Before the pressure of Board examinations and academics made its headway into life, I used to actively participate in all extra-curricular activities organised in school. To name some: quiz, elocution, recitation, declamation, art and 'mehendi' are some of those. Though I never excelled in any sport, I enjoyed swimming. However, academics had always been a priority in the household. Both my elder sisters are doctors specialising in Pathology. Gearing to be an engineer, I had chosen the science stream after class 10th. However, I soon realised that my interests lay in the social sciences and languages that helped me make sense of the world around me. Words also held a peculiar appeal. Thereafter, the decision to appear for law entrance examinations was made in class 12th. A family friend bought me the course material from 'lawentrance' and with some preparation, I made it to my dream college.
You graduated from National Law School of India University, in the year 2011. How would you describe your experience as a student aspiring to study at an NLU? How would you describe your academic life in NLSIU?
Like the story of the blind men and the elephant, each person has a unique experience in law school to share with others. NLSIU and all other reputed NLUs have a very wide range of opportunities on offer to engage students and hone their personalities. While some take to mooting and debate, others enjoy reading and writing for different journals. Event management, lively interactions, book discussions and movie reviews ensure the plate remains full for all.
The training here is not just rigorous but the process and content of study deeply influence a person in ways other institutions may not have. Staying in a multicultural environment away from home sharpens one's sensibilities. I am pretty sure today that the single biggest event of my life so far has been my selection into this premier institute. Owing to the challenging experience, I ended up with such strength and endurance I barely knew myself to be capable of. It is true that most people acquire valuable skills like critical thinking and analysis that can be put to use in a wide range of disciplines. It is rightly said that if you survived law school, you will survive anywhere!
Did you apply abroad for masters?
I applied only in the Masters of Law and Business program at the Bucerius Law School, Germany and got through the course that was to start in August, 2011. However, three months before joining I took the decision to defer studies in order to appear for the Civil Services entrance examination. It was a painful and difficult decision that haunted me for a long time to come.
You were allotted the Indian Trade Service initially. Why didn't the Trade service appeal to you?
The only motivation for me to put my life at a standstill, reject all opportunities that came my way over the long duration of preparation and put in hard work was the dream of entering into India's diplomatic corps. Therefore, no other service but the IFS appealed to me. I had given a high preference to the ITS while filling out the form in 2013 owing to its job content. It was a rich learning experience.
How was the training at the Indian Institute of Foreign Trade?
It was great to be trained at a reputed academic institution bustling with energy by experienced faculty and practitioners. Under the aegis of Vijaya Katti Ma'am, Chairperson, Management Development Programme we were exposed to varied aspects of macroeconomics, trade, customs' procedures, Indian Foreign Trade Policy and law. We even acquired basic skills in French.
What were your Service Preferences?
Both in 2013 and 2014, I had filled IFS as my first preference followed by IAS.
When and why did you decide for the civil services?
As a child, I had changed my plans for the future as freely as my imagination let me. Since I grew up with dogs and loved playing with them, I had first set my eyes on becoming a veterinary doctor. Thereafter, I thought of becoming an administrator like my father but growing up, I had come to dislike routine transfers. Joining the civil services was not on my mind as a young law school student. I was interested in social reform, international and humanitarian organisations. In 2009, two seniors happened to visit campus. One of them an IAS officer, Mr Srikar Sridhar and another an IFS officer, Ms Aparna Ray. It was then that the idea popped back in my head. There did not seem to be any equivalent to the job and life of a diplomat. To my mind, it wasn't just a great career to have but truly an honour to serve the nation as part of the hallowed Indian Foreign Service.
You have secured a very high rank in the UPSC Exam. Tell us a bit about your preparation routine.
Phew. More than a year after the results came, this is a tough one to answer. There is an interview of mine on YouTube where I elaborately speak on the subject and it is best the readers watch that. I believe one does not plan for or work aiming at a particular rank. The idea is to figure out where one is making mistakes, to correct those and give one's best. A well informed strategy, reading list and persistence help.
Tell our readers about your current training experience at Lal Bahadur Shastri National Academy of Administration.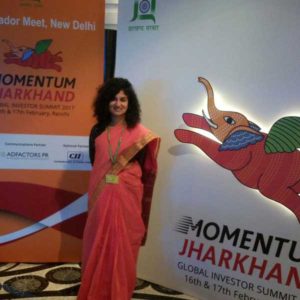 It was an amazing time spent at the Academy. The place is very professionally run and the curriculum is carefully planned in advance. The emphasis in the Foundation Course is on interaction between Officer Trainees who come from different civil services. Officers from Royal Bhutan services also undergo training along with us. I never thought I would go on a nine day Himalayan trek or be a coordinator for a big cultural event in the course of my 3.5 month stay there. The course and the Academy pushes everyone's limits and inspires excellence. We were kept on our toes from the time we woke up at 5 for morning PT till we dropped dead at night.
What is the job profile of the Indian Foreign Service?
The most inspiring and also the most onerous of a diplomat's duties is to be a representative of the country and its people abroad. One needs to be mindful of her actions, words and behaviour. Today our job involves the entire spectrum of work ranging from political, cultural, consular to commercial and economic diplomacy. We are the spokespersons for the government and its people on any matter of foreign policy. In countries torn by violence, rescue operations such as 'Operation Raahat' to ensure safety of our nationals have brought succor to the stranded.
In a globalised world with significant Indian footprint abroad, any matter that involves the country's interests is our concern. Be it negotiating agreements, pitching for investors to come to India or doing marketing for different states abroad, the importance and functions of a diplomat are on a constant rise in today's world. We also come up with useful publications, organise events in India and abroad on a range of issues that come under the purview of the Ministry. As budding diplomats, we report back on developments of political, economic and strategic significance in the host country.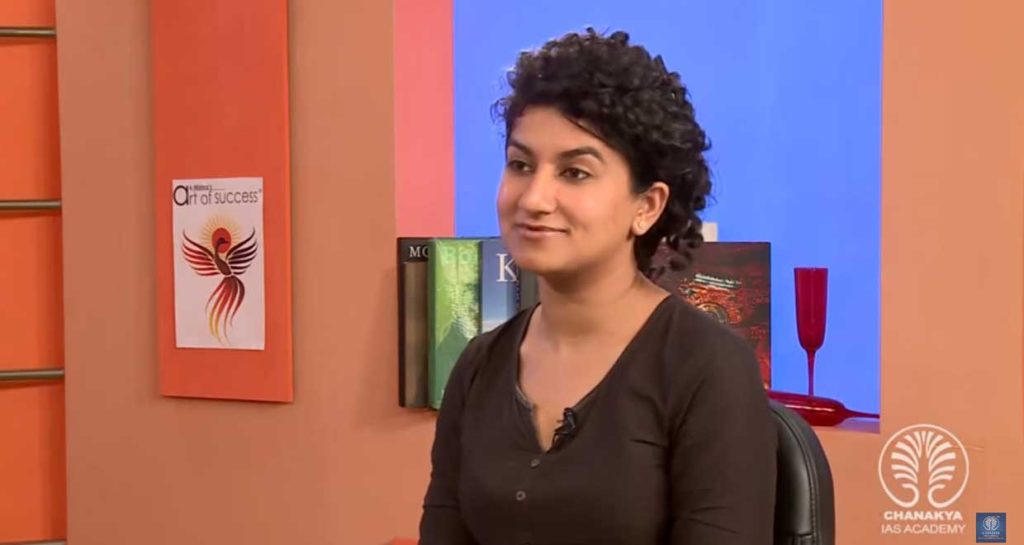 How has your training as part of IFS been so far and what is the work assigned to you in the MEA?
Upon completion of the Foundation Course in Mussoorie, Officer Trainees belonging to different services report to their respective Academies. Ours is the Foreign Service Institute situated very close to IIT and JNU in South Delhi. Starting with the batch of 2015, the duration of our training has been significantly reduced. Therefore, the entire duration of our association with FSI has been reduced to about five and a half months. In this period, not only did I go through classroom training in international relations, foreign policy, international law and the like but also travelled the length and breadth of the country as part of Bharat Darshan and attachments with Army, Navy, Air Force. I also travelled to Myanmar to learn about the working of the Indian Embassy and Consulates.
In the first week of June, we joined the Ministry of External Affairs as Under Secretary (Officer Trainees). I was allotted the Investment, Technology Promotion and Energy Security (ITP & ES) division therein. My Head of Division is Mr. K. Nagaraj Naidu, IFS batch of 1999. I am fortunate to have been associated early in my career with an officer of his work ethic and sense of duty. Under his able guidance, the division facilitates foreign investment flows and handles all issues relating to energy security in close coordination with other central government Ministries and departments. The Division represents MEA on all issues relating to agriculture (including food processing), civil aviation (including bilateral ASAs), energy (coal, oil, gas and renewables), investments (BIT), social service agreements (SSAs), shipping, ports, highways, railways, telecommunications, electronics, services, tourism, pharmaceuticals etc. The Division supports activities of leading business chambers, media houses and consultancy firms. It works closely with other respective state governments in their international outreach activities. On 30th of July, the Division organised the 6th Pravasi Bharatiya Divas Panel Discussion on the theme "Diaspora: Transferring Knowledge and Encouraging Innovation (Science & Technology, Education, Start-Up India)" that was chaired by the Honourable Minister for External Affairs, Smt Sushma Swaraj. It saw participation from eminent educationists in the country and leading NRIs in these fields. Meaningful discussions held here would form part of a report with recommendations that would be released on Pravasi Bharatiya Divas in January, 2017.
Finally tell us in which specific role you would like to see yourself after 10 years.
It is hard to say if any role necessarily stand distinct from each other 🙂 I would just want to be alive and kicking and be doing meaningful work.
Please give our young readers and followers some tips to help them face the mighty UPSC.
Each person is unique. Know yourself well and play to strengths. It is not the number of hours one puts in but the quality of output that matters. Neither success nor failure in this exam is the end of the world. One can contribute immensely to the society in multifarious ways. Wishing everyone all the very best! Rise and shine!