Shivani graduated from the first batch of NALSAR, University of Law, Hyderabad in 2003. While at NALSAR, she did different internships including working one summer with Justice K.G. Balakrishnan of the Supreme Court of India. After I graduated, she got recruited by Dr. Reddy's Labs through On-Campus Interviews. At the same time, she got a full scholarship to do her LL.M. from Dalhousie University in Canada. Once she completed her LL.M., she wrote her Canadian legal equivalency exam to get her Canadian Law degree. She then found an articling position with one of the top twenty law firms in Canada, and after articling, became an associate lawyer with them in January 2008. In January 2016, she became a partner at the law firm and was one of the very few visible minority immigrant women partners at a major law firm in Atlantic Canada. This year, she moved to Toronto and is now practising with Hicks Morley which is considered the top law firm in Canada for management-side Labour and Employment work.
She has also received the Lexpert Award this year in Canada for achievements in the legal profession. The award was given to 50 women across Canada and she was one of them.
In this interview we speak to her about:
Being a part of NALSAR's maiden batch
Her passion for Labour Laws
The Canadian legal regime
Given that most of our readers are law students, how would you introduce yourself to them?
I am a litigator at heart who loves the practice of law, and would not trade what I do for anything.
What motivated you to pursue a career in the legal field?
My Uncle, Dr. Sudhir Chopra, now retired, is a law professor in Europe. He encouraged me to join the legal profession and actually encouraged me to apply to NALSAR. My father, Mr. Pradeep Chopra, is also a lawyer and Engineer. He was the President of a Railway Trade Union Association for most of his career, and was frequently involved in labour disputes. Both of them were instrumental in me joining the legal profession.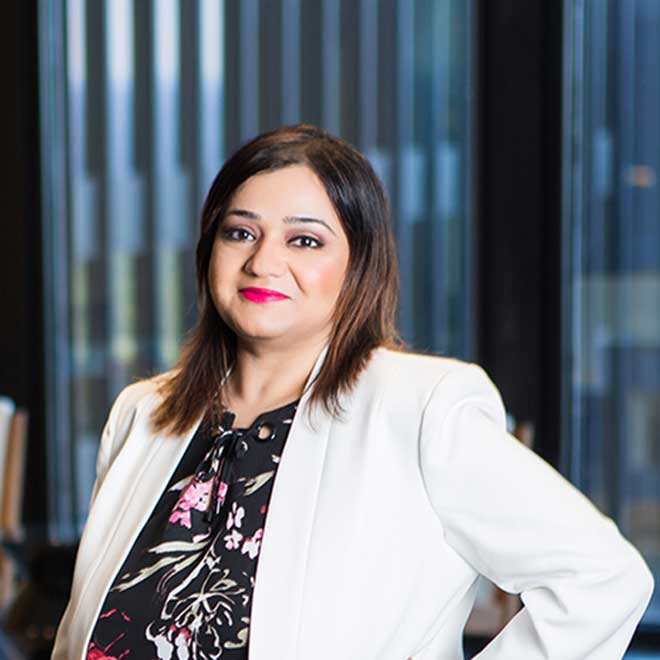 Can you tell us about the experience of being a part of NALSAR's inaugural batch?
The time I spent at NALSAR were some of the best of my life. The first batch got a lot of tough, but necessary, love from our director at the time, Dr. Ranbir Singh. We worked hard and played hard. To me, the most important part of NALSAR were the internships we did over the course of our five year program. Those internships introduced us to a lot of good legal professionals, gave us our first glimpse into the legal profession, and helped us figure out which direction we wanted our career to head in.
Can you tell us about the kind of internships you engaged in?
I did a total of eight internships in law school! My most significant internship was with Justice K.G. Balakrishnan, who retired as the Chief Justice of India. Justice Balakrishnan taught me a lot about the legal profession and gave me significant insight into the workings of law. I must mention that he was also one of the kindest and most humble people I have ever encountered in the legal profession. Training under Justice Balakrishnan just further solidified my interest in the legal profession.
What were your areas of interest in law school and how did you cultivate such interests?
My interest in law school was primarily advocacy. I love a good fight and arguing a case in courtroom is the most fun part of the practice of law – to me. I cultivated that interest by participating in internal moots. I was also part of the University team for the Red Cross Henry Dunant Memorial Moot Court Competition.
My other interest, and one which I abandoned shortly after law school, was Intellectual Property Law. My LL.M. thesis at Dalhousie University was on an Intellectual Property topic. However, upon completion, I realized that IP and Advocacy would not necessarily go hand in hand. A fight ensued, and my love for Advocacy won!
What was your first job after law school? How did you secure it and what did it teach you?
My first job after law school (NALSAR) was a position as an IP lawyer with Dr. Reddy's Lab. I secured it through on-campus recruitment but ended up not working there because I got accepted into the Masters program in Canada.
In Canada, while taking my legal equivalency exams, I worked as a paralegal in a law firm. I learned the inner workings of a Canadian law firm in that position.
What motivated you to pursue an LLM?
(Shivani was accepted at Dalhousie University in Canada with a full scholarship to pursue her LLM.)
I would give a romanticized and idealistic answer to your question, but there isn't one. I did not want to pursue LL.M. My Uncle and my father insisted that I study more and asked that I apply to Dalhousie University. Had I not done that, I would have had a hard time landing at a top-tier firm. My LL.M. is what separated me from many candidates because candidates who want to join private practice do not often pursue LL.M. It did not necessarily make it easy for me to find a position, but it certainly helped law firms here assess my abilities in the Canadian legal system.
My advice to readers who are undecided about pursuing higher education would be – do it ! Especially if you plan to move to another country. Higher education will set you apart and may help you find that position you always wanted. Plus, you will have your entire life to work but a little more education never hurt anyone.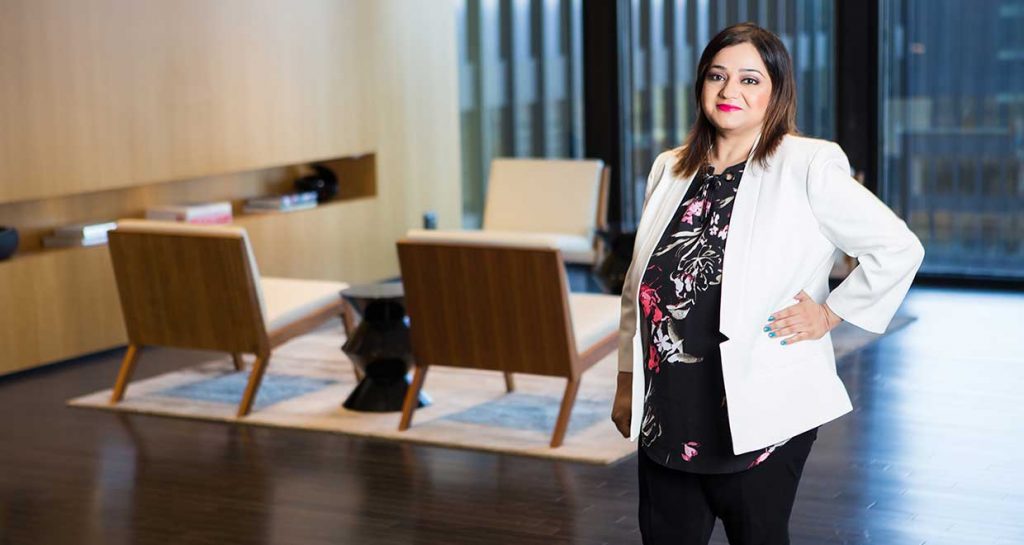 How did you secure a scholarship? What can students do to increase their chances of receiving financial aid?
I had applied for a scholarship at Dalhousie University and had ensured that my thesis proposal was interesting to the University which could increase my chances of securing a scholarship. My tuition fees was fully covered by the University and, in addition to that, I received a small amount for my living expenses. Money was always tight but I was focussed on graduating from the program so lack of money, although challenging, did not impact me much.
To increase your chance of receiving financial aid, apply to as many universities as you can. Contact professors at the University, discuss financial aid with them, and ask for advise on what may help you secure scholarships. Most Canadian LL.M. programs, at least back when I was studying, consider the strength of your writing proposal and your resume before determining what scholarships you will get. So focus on your resume, get as many internships as you can, and keep your grades up in law school.
How did you secure an appointment with McInnes Cooper?
(Shivani initially had an articling position there and then went on to become a Partner.)
Law students in Canada are required to article/clerk with law firms for a year, with some exceptions, before being called to the Bar. So I applied for an articling position and was hired-back after I finished articling. I became a Partner at the firm in December 2015.
I was lucky enough to find a great mentor early on in my career. She taught me all I know about the practice of law, and helped shape my legal career. Plus, practice of law is hard work. It is not a 9 to 5 job. I always describe it as being in a medical profession – doctors work endless hours to save lives. Lawyers work endless hours to solve their clients' problems. I worked very hard, and continue to, to serve clients. I would also say that your home environment plays a tremendous role in how well you do professionally. I have a super-supportive spouse who is just as driven as I am. He has never complained about long hours (he works them too!), or cancelled dinners. That has, over the years, allowed me to focus on the practice of law.
In terms of the type of work I have handled, I am primarily a litigator and first started my career doing all sorts of litigation work. I eventually focused my practice on employment matters as that is the area that interests me the most.
What prompted the shift to Hicks Morley? What is your job profile there?
Hicks Morley is well regarded as the top labour/employment firm in Canada. My husband and I had been considering a move to Toronto, and I knew that Hicks Morley would be the place for me – if I was fortunate enough to land there. They made me an offer, and I took it.
I am an employment and litigation lawyer at Hicks Morley, and work out of their Toronto office. We counsel and represent employers on all sorts of labour and employment matters. Our client-base is spread across Canada and our team works tirelessly to provide top-tier advise to our clients.
This is what I had always wanted my practice to look like – and I am loving every minute of it!
Can you give our readers some insight into the field of Labour and Employment law?
Labour and Employment law is fascinating. Never a dull moment – which also means you work hard for your clients. You are dealing with people's employment matters – which are critical to them. So you need to be responsive, sensitive, and have lots of people skills to thrive in this area of practice – that's my opinion.
Did you initially find it difficult to familiarise yourself with the Canadian legal system due to having studied law in India?
Although both India and Canada are common law systems, laws are significantly different. So my articling year was spent on a lot of self-education. I would do a lot of self-teaching and reading when I was given an assignment to even understand what the legal system here was like.
You pick-up things very quickly though. Six months in and, with self-teaching and good mentoring, I was figuring out things very quickly and settled-in pretty well.
You are one of the few visible minority immigrant women who has done so well in the legal field. What hurdles have you faced in building your career as it stands today? 
That is very kind, although I think luckily, a lot of immigrant women are doing well in the legal profession. That said, the sad fact is that it can be challenging for immigrants to break into the legal profession due to several reasons: cost of getting your equivalency to the Canadian law degree; finding people who will give you your first break (takes a lot of faith when you don't understand their educational background); and family circumstances.
I was trying to break into the profession in 2006. I sent out a large number of applications, networked constantly with potential employers, and interviewed with big and medium-size firms in Canada – before I finally found a position that was of interest to me.
My advice to younger candidates who are trying to venture out of the country is to be realistic and strategic. Keep your grades up in school; practice at a good firm in India before making the move if you can; get that Masters degree, if possible. And network! You never know who will take you under their wings and help you achieve your goals in the legal profession.
Why did you choose to not return to India?
I love India. I was born and raised there, and it shaped who I am as a person. Not returning to India was a personal decision. I met my husband, who is also from India, in Canada and he wanted to settle here. So we decided to make Canada our home.
I have now been living in Canada for about fourteen years and have made it my home. I have been practicing law in Canada for about ten years – so this is home now both personally and professionally. This is the legal system I best know, love, and understand.
With respect to job opportunities, I can only speak about the Canadian legal market. The legal market in Canada is very competitive. There are lots of great candidates coming out of law schools and so finding a good opportunity takes a lot of time, effort, work, and frankly good luck. And to be honest, it is even more competitive for international students and immigrants– because you are the "unknown commodity". Law firms and corporations may have a hard time figuring out how your experience compares to that of the Canadian candidates. That said, if you work hard and stay focussed, you will achieve that position you are looking for.
What advice do you have for our readers who are primarily college students?
Figure out what you want to do in your career and, if possible, plan your every move around it. Use your breaks to do those internships. They are more important than you realize – they help strengthen your resume so use your summer and winter breaks to get quality internships.
Work hard but play hard too. I had a lot of fun in law school. Made tremendous life-long friendships and it helped shape me into the person I am today.
One final advice – choose your career wisely. If you love what you do, you will do it well and effectively. There is nothing worse than joining a profession because you are being told to do that – if you don't enjoy it, chances are you will not last in it.
Thanks so much for reaching out.