Shobhit Agrawal graduated from Gujarat National Law University, batch of 2011. Being an avid participant of negotiation competitions, Shobhit has represented his university at various national and international platforms. During his time as an undergraduate, he has interned with Wadia Ghandy & Co., Paras Kuhad & Associates and Economic Laws Practice firm. After his successful stint as Associate, Corporate Affairs at Porsche, Shobhit is currently Manager of Legal Affairs at Mahindra World City. His role entails drafting, vetting, reviewing, summarizing contracts, tenders, agreements, work orders, financial agreements, Memorandum of Understanding (MOUs), lease deeds, letter of intent, sale deeds, non-disclosure agreements and various other agreements.
In this interview we talk to him about:
Representing his university at numerous international competitions
Preferring negotiation competitions to moot court arguments
His experience as Legal Manager
How would you like to introduce yourself? Tell us a bit about your co-curricular interests during college life.
I am an introvert. But owing to the nature of my profession, there has been a change. However, I continue to remain the same person at the core. During my college days, since it was a five year course, the first year went unnoticed as I took a bit of time to get myself accustomed to the demands of the college. But in my second year I made it a point to do something good for myself as an intellectual. I wrote an essay for the very first time in my life for Manupatra in its Essay Writing Competition and got 4th prize at a National Level which boosted my confidence and then there was no looking back. There were critics who said it was merely a stroke of luck, but it was this criticism that pushed me harder.
Please share your experience at Gujarat National Law University, Gandhinagar. Why do you prefer negotiation competitions to moot court competitions?
Ours was the third batch of the college and was therefore in a very nascent stage, so things were developing slowly and steadily. In my college there were some social pressures which made mooting necessary. So initially I participated keeping this core philosophy in my mind & also since it was mandatory, but I realized very soon that it's not the correct approach so I changed my thinking. I failed at my first two attempts, but eventually succeeded on my third. I was then viewed as a promising candidate, but after participating in a National Moot and getting the best researcher award and third best mooter, I realised that it is not that interesting. The verdict depends completely upon the judge or the presiding officer and you cannot be yourself when you present your case. So I tried for a negotiation competition which is more lively and spontaneous and tests your capability to the highest degree. I got to know about the Negotiation Competition, applied for the same, got assistance from my senior and mentor and cleared various rounds as a team nationally and internationally.
That success triggered a new path and boosted my confidence. It was a constant effort and choice which I made over moot court–which I continue to have great appreciation for–but I still feel that the amount of poise, charm, enthusiasm which is there in a negotiation or arbitration is not often seen in a moot court. It's my personal opinion and I love arbitration, negotiation more than the moot court.
­­­­­­­­
What motivated you to pursue law?
Well, I am from a science background and was about to join a premier engineering college in Bangalore thanks to good rank in AIEEE. But at that time, I also gave law universities exams and luckily got selected. So there were two options to choose between and I chose law as I felt like it would help me engage with society is a more insightful manner. I come from a family of engineers, so I was also tempted to venture into something new.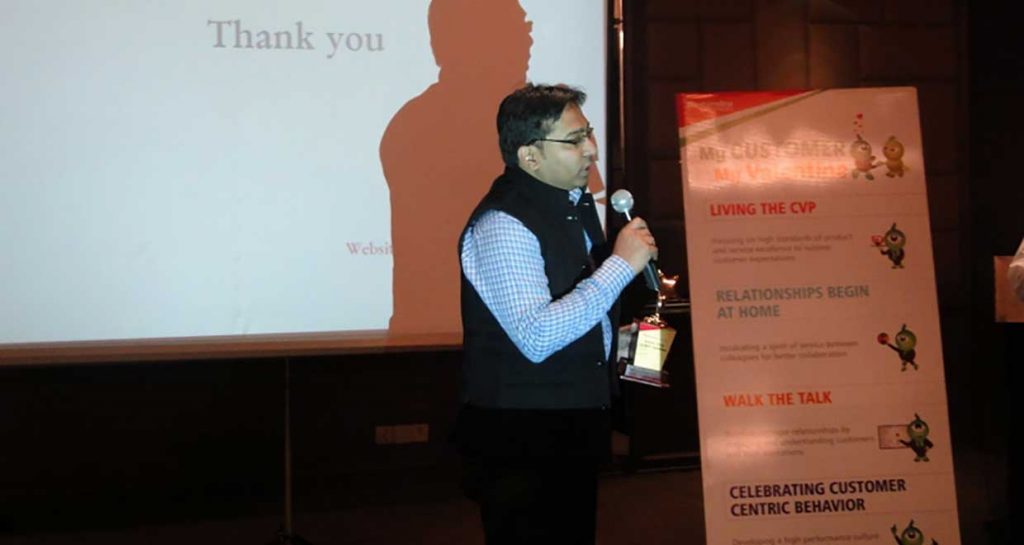 Tell us about the significance of pursuing diploma courses.
It is indeed important to increase your knowledge and for professionals, it is imperative to be updated as in your professional life. You don't get enough time so these diploma courses give you an insight about the nuances of law and give you an extra mileage and bite over others. It helps groom your personality and also adds value to your CV.
What are the skills one must acquire to become a legal consultant or a legal manager?
It's a common question which is asked and I have a very simple view on this. For any profession, the one most imperative attribute to have is honesty. If you are honest to your work and are dedicated towards the organization you are in, you will definitely come out victorious. To be a manager, the most important thing is to understand the psyche of your team and to make them comfortable. So, it's important to have a caring attitude towards your team and have a mixed blend of flexibility and firmness. It is alright even if you are no very well versed with the technicalities. Knowledge will definitely come in provided you have opened the window so basically. You just need to keep an open mind and manage your team well. A healthy mind and a pat on someone's back can do great wonders. So it's basically an affable attribute which you need to carry with yourself and try to give your team the respect which they truly deserve and then 90 out of 100 times, it will fall in your way.
What is the secret to your professional accomplishments?
(Shobhit has received the "Rising Star" trophy from the top management at Mahindra and received various "Champ of the Month" awards)
Well, it's basically some hard work, meeting deadlines and tying up loose ends which had helped. It's a proven fact that when you try hard honestly and give your best, the management also looks at it positively and gives appreciation which can form as a monthly Champ Certificate or a "Rising Star" trophy. The simple mantra is that you either perform or perish. Performance will only come when you do the work sincerely and diligently without making a fuss of situations or excuses.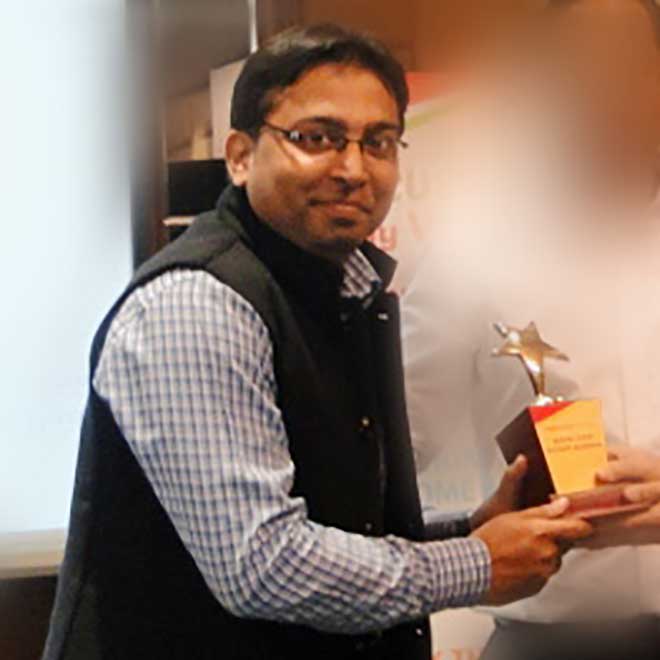 What was your experience like as an Associate at Shreyans Group?  
As an associate with Shreyans group, it was completely a different feel all together as it was my first job, there was a lot to learn and a lot to do. As it was a core company in the automotive sector, my work varied from resolving disputes regarding consumers, custom matters etc. But in Mahindra, I was aware of the sector and its rich values so I tried constantly to be a part of the family in a more subtle manner and I assume I  achieved it too. At Shreyans, I had the luxury of doing work on customs, meeting influential and renowned people as organization dealt with cars like Porsche, Ferrari, Lomborghini etc. But in Mahindra it was a different story all together due to different stream and the area. Here it's more of drafting agreements, discussions on company policies, lease deeds, labour matters, land matters, company matters etc. and has its own challenge. But I need to be honest that the amount of love and respect which I have received at Mahindra was not the same in my first job. Maybe because I was new and still trying hard to understand the requirements of the job.
Could you educate our readers about the significance of learning to draft in law schools and writing research papers?
It's an important exercise and one has to devote time to it. It is a key skill wherever you go, whether you join a law firm, work as an in-house, NGO or join academics. Writing research papers is more of an art, I would say, as it's not just cut and copy but its more about understanding the subject matter and interpreting it in your own way, while also checking for plagiarism. Understanding the subject matter as a whole is the key and once it's there, other things do take their own course naturally.
Tell us about the experience of representing the country at various international competitions.
(Shobhit was part of the delegation from the Prime Minister's office which represented India at the International Negotiable Forum as a team member and the youngest coach in Copenhagen, Denmark)
 It was a moment of great pride. It is exciting, but one must also tread with great caution. It was the competition of a lifetime and I need to mention here that I got the support of all with whom I have interacted. Initially, as I mentioned earlier, people thought that was a fluke but when we again went and did spectacular work, it was answered and the air was cleared. I need to thank my team members who supported me unconditionally. It's an experience I will cherish till eternity.
Please give our readers some tips regarding picking the right courses, interning at the right places and activities to undertake to build their CV?
Let me answer this part by part:
About picking the right courses – There will be a lot of conflicting advice and opinions from various quarters. Focus on your strengths, interests and made an informed decision.
Interning at the right places – Before you aspire to work for the higher courts, start with the lower courts. Starting at the grassroots level gives you a hands-on understanding of the law and how justice is dispensed. Lower courts will teach you the basics, which you can later use to your benefit at higher levels of the judiciary, or at law firms.
Activities to build CV – First and foremost, academics is very important. Focus on research papers, moot courts, negotiations (if you have an interest), attend conferences, seminars and learn. The more you learn the better it will be.
Keep working hard and never give up. Law is a noble vocation as one gets to serve society. Never deter from giving it your best and you shall succeed.
Lastly, what would be your message to our readers who are mainly young lawyers and law students who wish to build a career in negotiations?
Regrets are the worst. Whatever you do, give it your best and be honest to yourself. Negotiation is challenging, tricky but interesting. Focus on discussions by which you can increase your listening ability, be a patient listener, try to understand the psyche of a person, try to get hold of his mental state, try to understand his query, his problems and then device a win-win situation which caters to both parties' needs and aspirations.
In law colleges, you get various opportunities to do negotiations, arbitrations at an internship level, attend conferences where you can be in a panel discussion, attend seminars, be in policy making body as lawyer etc. These are some random ways you can get hold of the system and its core demands. It's more about understanding the individual and once the meeting of minds is there, more chances are in your favour.