Shravan Kumar Bansal qualified in law from the Campus Law Centre, Delhi University in 1989. Shravan is a science graduate in the field of Botany, Zoology and Biotechnology and armed with a degree in Law and substantial expertise in patent litigation he is a renowned expert in IPR litigation, counterfeiting and Anton Pillar actions.
With experience spanning over two decades in litigation he also has expertise in prosecution and enforcement of patents, trademark and copyright cases. He advises clients on diverse aspects of intellectual property including ownership and enforcement matters in India and abroad. He is on the panel of number of Indian as well as international companies and trade-oriented organizations. He is an active member of accredited International IPR organizations and has to his credit several landmark IPR reported judgments passed by different courts in India.
In this interview, we speak to him about:
His journey as a litigating lawyer
Importance of IPR in the contemporary times
The task of taking over family legal practice
His experience with international IPR organisations and landmark judgments in India
How would you introduce yourself to our readers? Do you come from a family of lawyers?
I do come from a  family of lawyers, and I belong to the third generation of lawyers in my family. My grandfather was a leading taxation advocate and the Intellectual Property practice was started by my father in 1954. Practising solely in the field of IP Law since 1954, we happen to be one of the first full-service IPR Law Firms in the country dealing solely and dedicatedly in IP Law.
What motivated you to pursue law after pursuing the sciences? How did you realise your interest in the legal field? How was your experience at law school?
Science was a subject of personal interest to me as I have always maintained that studying science opens one's mind to greater curiosity and spirit of inquiry and develops analytical ability in a person which really helps a person in any and all spheres of life and profession. Studying science at the graduation level in the field of Botany, Zoology and Biotechnology has really helped me in Patent Litigation matters and Patent Filings/Analysis of inventions in my profession. My interest in the legal field developed when I was quite young as I was watching my father argue important matters in the court, which gave me a sense of passion and pride and made me want to follow in his footsteps. My experience at law school was one which is difficult to forget, having a great time with friends enjoying college life and reading interesting subjects of law at law school, followed by my daily visit to my father's law chamber where I used to spend hours on endafter law school, learning the nuances of this profession.
What piqued your interest in the field of Intellectual Property Law? Can you describe the relevance of this field today in context of domestic and international law?
I believe that Intellectual Property Law is one of the very few domains of legal practice (apart from Arbitration Law possibly) which is truly global in its outreach and relevance. Criminal Law, Civil Law matters and other domains of the legal practice I believe are nationalized and localized in their approach and relevance; as such laws are limited and vary/differ from one jurisdiction to another. Intellectual Property Law, as opposed to these, offers a global platform for practice in terms of serving a global clientele for their brand protection and IP matters. This is one of the few factors about the IP practice which captures my interest and imagination.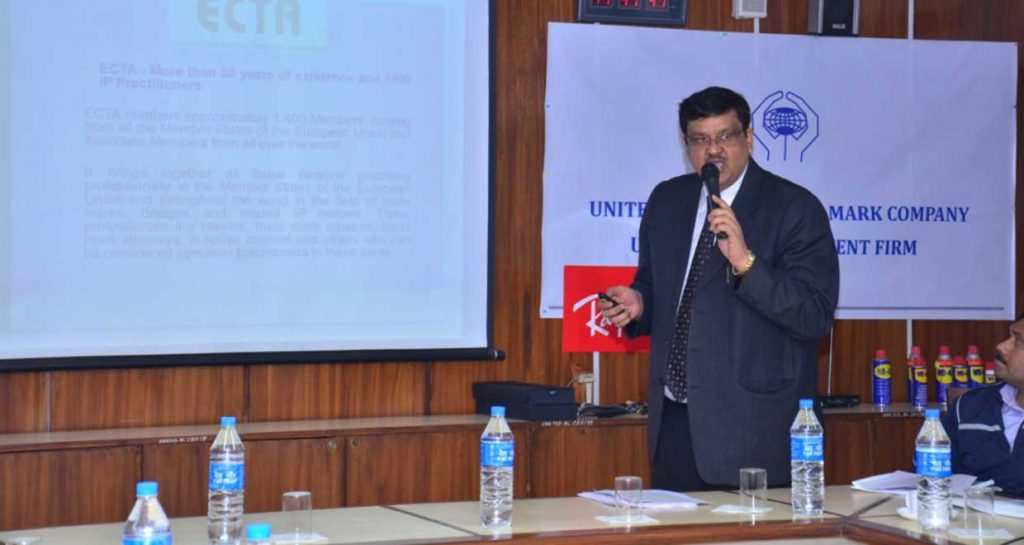 As to your question about relevance of Intellectual Property law in today's scenario with respect to domestic and international law, I believe Intellectual Property law is one of the few domains in today's time which is playing a pivotal role in shaping national and international polices of nations and legal structures at large. Intellectual Property law is intrinsically related to a country's economy and commerce. The degree of protection which a country is able to offer to the industry in terms of the legal framework in place to protect and encourage intellectual property directly impacts the level of commerce and innovation taking place in the country, as well as the amount of foreign investment coming in. This is the reason why we can see a marked shift in the policy and intention of the present Indian Government which is taking huge steps in areas such as digitizing IP Registration processes, lowering the time taken to grant trademark, copyright and patent registrations by the government and promoting easier enforcement of IP rights through support of enforcement agencies like the Police, Customs and Courts.
What are your views on the importance and necessity of higher education? What would be your advice to readers undecided about pursuing further studies?
"Learning is a treasure that will follow its owner everywhere", is what I believe. However, I do not believe that learning only comes from higher education such as a master's degree or further higher studies. Of course a Masters Program or such other higher study programs do add to one's skill set but so does practical experience in the profession and I believe that if one is armed with a basic bachelor's degree in law in this country, he has ammunition enough to build on that through his own practice and practical learning experiences in the profession.
I have seen instances of advocates benefitting from pursuing higher education and have also seen others benefit from using those years to excel and learn during  practice of the profession instead.
Can you recall the first time you appeared in court in a significant matter? How did you prepare for this? What is the attitude of judges and senior lawyers towards young lawyers?
In my opinion, the attitude of judges and senior lawyers towards young lawyers in India is highly motivating and encouraging as opposed to the general perception which exists, that the attitude is not very positive and embracing. I believe that if a young lawyer possesses the required legal acumen, is well read with his research and has a positive, accommodative and learning attitude, he would be well received by his colleagues and also by senior lawyers and judges.
I do recall the first time I appeared in court in a significant matter – It was before the Delhi High Court in a Patent Infringement matter. I had prepared thoroughly for this and was lucky enough to have the relief granted in my favour.
You have been involved in various landmark cases that have shaped the law relating to IPR in India. How did you prepare you arguments in cases where the law was silent?
Yes, I do feel privileged to be a part of landmark cases which shape the law relating to this domain in India. Interestingly cases do crop up time and again where the law is silent on a complex situation of fact and for which the statue doesn't really have a straight answer. I believe the rules of interpretation of statutes and borrowings from international jurispudence/case law come in handy in such situations and I have seen judges in my own cases rely on international jurisprudence and arguments based on suggested interpretation of statutes to grant reliefs in such cases.
Can you tell us about some landmark matters you have worked on and how the court interpreted the point of law?
Again, I feel privileged to have have had the honour of working on various landmark cases which have helped shape the Intellectual Property jurisprudence in this country through judgements of the courts in these cases. Some such cases are where the court recognized the rights of my clients in the shape trademarks of their products (non-conventional trademarks) for the purpose of enforcement on the basis of the wide use, reputation, goodwill and trans-boundary use of the marks, even when my clients did not have statutory trademark registrations of these marks. The court interpreted the point of law on the basis of the doctrine of passing off in trademark law.
In a separate set of cases, the courts recognized the rights of my clients in the colour combinations used on their packaging for the purpose of issuing and injunction against the opposite party, restraining it on account of creating confusion in the market following the doctrines of trademark infringement, passing off and rights in trade dress and colour combinations.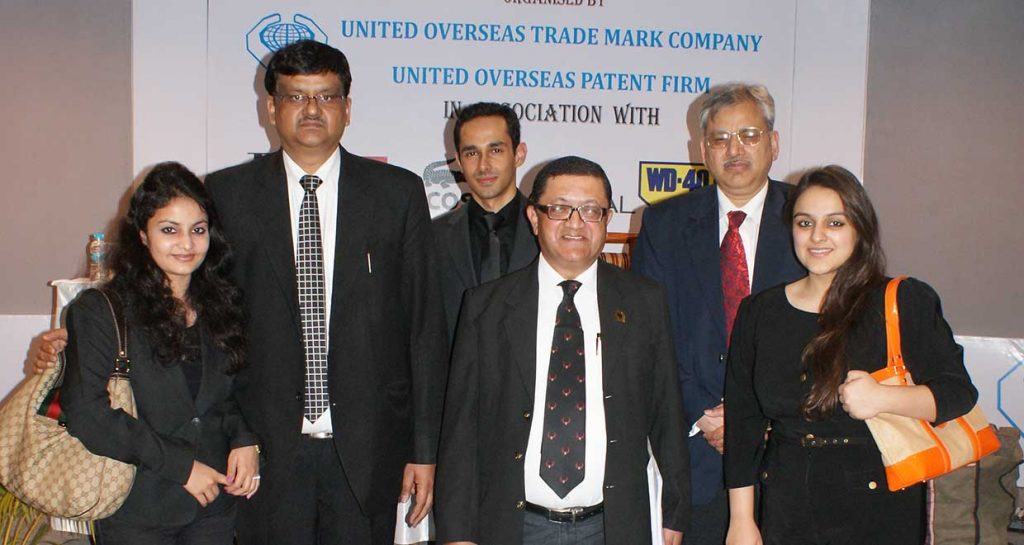 How are custom duties imposed on IPR? How does this tie to international trade law?
(Shravan has worked closely with governmental authorities in relation to matters of customs enforcement for intellectual property in India.)
It is true that my colleagues and I have had the privlege to work closely with the Indian Customs office in relation to enforcement of intellectual property at the borders. We have have been extensively practicing in customs enforcement & conducting capacity building training sessions on IPR laws with the customs officials of India across various land, sea and air ports in the country. India being a signatory to the TRIPS Agreement has an obligation to enforce Intellectual Property Rights at the Territorial Borders. In compliance with the said obligation, India came out with IPR Rules for Customs Enforcement in 2007 after which we were one of the first law firms to register our clients' Intellectual Property Rights with the Indian Customs to facilitate enforcement. IPR enforcement is an integral part of International Trade Law as it helps in ensuring 'fair trade' which is one of the founding principles of the World Trade Organization (WTO) and one of the bed-rock principles guiding International Trade. This it ensures by filtering out counterfeit, sub-standard, spurious and harmful products at the territorial borders thus ensuring that legitimate commerce is promoted and countries are not dumped with counterfeit products which more than anything else, affect a country's economy by lowering its duty collection at the borders and the investment environment as a whole.
How significant have WTO negotiations and the TRIPS Agreement been in protecting and enforcing trans-boundary intellectual property rights? Has this interest been balanced with social and distributive justice that is significantly important to developing countries?
I believe WTO negotiations and the TRIPS Agreement which brought about the origin of an obligation on member countries to enforce IP Rights at the territorial borders has been hugely significant in protecting trans-boundary IP Rights. Further, I believe that the enforcement of IP Rights at the borders has in fact resulted in greater social and distributive justice being served as the Indian consumers have been protected from spurious and counterfeit goods due to this enforcement regime and the Indian Government has also benefitted from prevention of loss of revenue resulting from tax evasion and lesser duties being paid by importers of counterfeit goods, which in my opinion is a boon for a developing economy like India.
As a proponent of academia, do you feel that law schools produce socially relevant lawyers equipped to handle the real world practice of law?
I feel this is an immensely relevant question and a topic which needs greater discussion across the industry and I am glad to answer this. Though I believe that law schools produce exciting talent in terms of the potential and energy that fresh law graduates possess, the real world practice does come down hard on everyone which is true not just for the legal industry but in any domain, profession or business. I believe law schools can consider increasing the preparedness they provide to youngsters on how to deal with and what to expect when they land in the real world practice of law, which can help fresh law graduates immensely. As far as imparting the correct information and skills is concerned, I believe law schools in today's time are doing a great job, especially when you look at the practical exposure they provide in terms of a higher stress on internships, moot court competitions and other such activities.
You are a member of several international IPR related organisations. What role do such organisations play in the development of IPR law? What role do you play in such organisations?
I believe that the role played by international IPR related organizations in policy advocacy, development of debate and discussion on important facets of IPR practice and bringing the International community with its various stakeholders closer to each other cannot be expressed in a few words and the importance is huge, to say the least. The credit of the IPR practice today being a truly global practice goes to such organizations which have played an immense role over the years. I happen to be part of such International Organizations for over 3 decades now and share the honour of being one of the first few membership holders from India.
It has been an honour for me over the years to be a part of and lead various high-level policy advocacy initiatives undertaken by such international organizations in the sphere of proposing policy/legislation change to governments of member countries as far as their IPR Laws and Enforcement Mechanisms are concerned.
What are the skills that one needs to develop to become an effective litigator and how can students develop such skills?
Command over the language, confidence to express/speak, presence of mind, ability to hustle and strong preparation of the case are the five skills which if mastered, in my opinion, are enough to become a great litigator.
A litigating lawyer, apart from concentrating on pleading/arguments in the courts also has to set his office in order, ensure smooth client correspondence, case preparation and follow-up which means that any litigating lawyer has to have the ability to hustle and manage his time in a manner such that he is able to make the most of the time he has in a day.
Presence of mind, amongst other things, involves reading the mind of the Judge and foreseeing/predicting through observation and convention as to what aspects of a case is a particular Judge more interested in on a general basis and preparing a strong case on such points accordingly.
What are the challenges you have faced in building your career as it stands today? In this respect, how has your family legacy impacted your success as a lawyer?
Though there are definite advantages of having a family legacy in the same profession, there are various challenges one faces in taking over the reigns of an entire law firm. Apart from focusing on my legal practice and research, I had the added responsibility of management of the entire firm and the human resources at my hand at a very young age. I faced the task of dividing my day meticulously and managing my time between focusing on my personal law research and litigation with managing the affairs of the entire firm and focusing on its growth.
Apart from this, another obvious challenge which I believe everyone faces is keeping up with stiff competition. Though this is a common challenge faced by all, it is a challenge nonetheless, and one which keeps you from getting comfortable with your success and pushing you to strive to improve every day.
What advice do you have for our readers who are primarily college students?
I believe the time available on one's hand when one is in college is highly valuable in terms of the information and knowledge one can gather and accumulate from different fields of law and the research one can do. I strongly believe that sincere research done on any point of law during law school definitely helps one later in the profession regardless of whether or not he/she remembers the entire research conclusion after so many years. What it does provide is a sense of confidence and familiarity with a point of law researched on albeit years ago which makes it easier for one to grasp and understand affairs during the practice years when the time available on one's hand to spend on research is lesser and expectations with speed are greater. Therefore my advice to college students would be to put this time to the best possible use while of course experiencing the fun aspects of college life, which is also very important.