Shriya Jain, a 2013 graduate of Institute of Law, Nirma University, Ahmedabad is currently working as an Associate at Wadia Ghandy & Co. She works in their Property Team, in the real estate department and handles the drafting of transactional documents relating to real estate and also makes title certificates. In this interview she tells us about:
The passion for indulging in extra/co-curricular activities;
The importance of drafting as a skill;
The interesting path of choosing to do different things;
The importance of breaking barriers.
How would you like to introduce yourself to our readers?
I am a part of the 2013 graduating batch of Institute of Law, Nirma University, Ahmedabad. I started my practice with Wadia Ghandy & Co., Ahmedabad in their Property Team and have recently completed three years with the Firm. Coming from a non-legal background, my journey till here has been very interesting and surely a roller coaster ride.
What would you like to share with our readers about your experience at ILNU, Ahmedabad?
In one word – Enlightening! We were the second batch of the Institute; hence, we as an Institute were exploring and learning a lot of new arenas of a Law School, like moot courts, debates, seminars, MUNs and such. These were very raw and new for us. Particularly, because of this reason, the initial batches had an added advantage. Further, the best thing about ILNU is that it focuses on various modes of teaching law, starting from classroom lectures to seminars, guest lectures from practicing lawyers, innumerable extra-curricular and co-curricular activities, mandatory internship for 9 semesters, setting up a legal aid clinic and giving students firsthand experience at an early stage to gain these experiences. I have tried my level best to absorb something from each of the above activities.
What were your areas of interest in the law?
This question has been rightly put up as what 'were' my areas of interests in law, as my interest has taken a drastic turn… by chance. During my days in law school, I was really interested in Corporate Law and wanted to pursue it further. At the time of campus placements, I was offered a position in the property team of Wadia Ghandy & Co. and I thought I should give it a shot! It would have been something new for me and I would have learnt about a field I had not much heard of. And to be honest, I have never looked back since then.
During your time at ILNU, what, if any, extra-curricular or co-curricular activities did you take up? How did the same affect your learning experience and prepare you for the legal sector?
ILNU has given me various opportunities to explore and enhance my potential. I am someone who cannot rely only on academics. My focus has always been on overall development. Since my school days, I was clear on one aspect – I would participate in extra-curricular activities. It builds your personality, enhances your creative side, gives you an opportunity to meet several people and learn from them, develops a competitive spirit and gives you an edge. I carried this pattern of my life to college as well, ensuring from the first semester itself that I am involved in the extra-curricular and co-curricular activities of college, and I did this till my tenth semester there. I was very inclined towards debating during my school days and, in college, I was introduced to Parliamentary Debates and the concept of adjudication.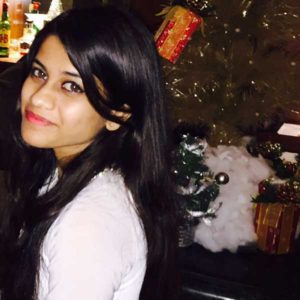 In my first semester I was given an opportunity to represent the Institute as an adjudicator at the NLS Debate hosted by NLSIU, Bengaluru. After this experience, I don't remember any year of my college where I didn't participate in a debate competition and have since adjudicated Semi Finals and Final Rounds of various National Level Parliamentary Debate Competitions. In my final year, I was made the Chairperson of the Debating Committee of ILNU and along with my wonderful team, we organized the 1st ILNU National Parliamentary Debate Competition. Oh what an experience that was!
Apart from this I was a part of the team which qualified for the Asian Regional Rounds of the Manfred Lachs Space Law Moot Court Competition, 2012; presented a paper on the topic of "Emergence of Refugees in Non-International Armed Conflict : Its Implications on the Host State and the Role of UN" at the International Law Students Association Annual Summer Conference, 2010 at Istanbul, Turkey, a topic which is co-incidentally very relevant today. Participating in these activities (you may choose whichever activity holds your interest, but make sure you are doing something apart from sitting in classrooms) gave me an opportunity to interact with law students from all over the world and it has been a wonderful experience throughout.
I was also involved in cultural activities like fashion shows organized by ILNU, where I was spotted by a creative agency and starred in videos pertaining to 'Awakening of Youth' by the Government of Gujarat and in another video for 'Save the Girl Child' campaign.
Having been working with one of the best law firms in India, what can you tell our readers about what law firms look for in potential candidates?
Your basics of law should be clear. As a firm or any recruiter for that matter, we understand that a fresher may not have an advanced knowledge of law and may not be able to respond correctly to every question. Therefore, we would want to see how clear your basics are. Further, being curious and having the zeal to learn at every step, good drafting skills etc. are looked forward to.
What led you to gravitate towards Real Estate practice?
My earlier response to areas of interests covers how I started with real estate practice. The scope of work in this field is not known to many, including how the laws are different in each State. It is not taught in law schools and is very different from other areas of practice. Also, there are few women lawyers in this field. In my 3 years of practice, apart from the lawyers in my team, I would have interacted with not more than 3 female lawyers who are practicing in real estate. And because of this fact, clients (from real estate) are not used to having female lawyers. In our field, our clients are mostly builders, farmers etc. where female presence is generally very less. Therefore – and I don't blame them – they are a little shocked to see a female lawyer involved in the matter. My initial 10 minutes of every client interaction is invested in building confidence of the clients. It is good to break barriers!
How important do you consider drafting as a skill, especially for those who are interested in transactional practice?
Your document is the end product of your knowledge. Hence, it is extremely important to have good drafting skills to portray the understanding of clients and your knowledge in the best possible way. As a transactional lawyer, 75% of your time is invested in drafting agreements. I would say, if you want to be a transactional lawyer, focus on enhancing your drafting skills. It is all about how you bring out the understanding on paper. Do not confuse it with using fancy language and Latin terms. Be simple, precise and coherent.
What would you like to share with our readers about the general rigorous and demanding nature of a corporate sector job?
If you enjoy what you are doing, you will not find it to be rigorous or time consuming. Yes, you have to put in hard work and lot of hours, but that is an investment at the end of the day.
Finally, what parting message would you like to give to our readers?
I shall put this in a precise manner:
Read a lot. From course books to articles, essays, fiction, non-fiction, history etc. As a lawyer, you should not restrict yourself to course books or specific laws. Enhance your knowledge, there is no limit. Like my Father says, "College is there to only provide you guidance, it is your responsibility to learn and shape your career". Another advice which I have taken from ILNU is from one of our lecturers, Mr. Divya Tyagi, "You speak what you read". Hence, read quality books;
Participate in Co-curricular/Extra-Curricular activities;
Work with a lawyer after college hours. This will give you an experience as to how the law is applied in reality;
Socialize with your peers from other law schools, lawyers and lecturers. The knowledge and exposure that you will get from interacting with them is invaluable and shall be with you for life; and
Enjoy your time at law school. It is a wonderful experience!