Advocate Shriya Maini practices at the Supreme Court of India, the Delhi High Court and District Courts at New Delhi. She specialises in Dispute Resolution and as an unabashed feminist particularly enjoys criminal litigation.
Ms. Maini is a graduate of Gujarat National Law University, Gandhinagar. She joined the Dispute Resolution team of erstwhile Shardul Amarchand Mangaldas and Suresh A. Shroff, as an Associate in their law firm. Subsequently, she went ahead to pursue her Bachelors in Civil Law (LLM) on a full scholarship namely Dr. Ms. Ambuti Salve Scholarship 2014-2015 at the University of Oxford, United Kingdom. Ms. Maini is also a recipient of the Oxford Global Justice Award for Public International Law, 2015 – 16 which gave her the opportunity to assist the President of International Residual Mechanism for the Criminal Tribunals ("MICT") at The Hague, Netherlands. Currently, she serves as Visiting Faculty at National Law University, Delhi and Lloyd Law College, Noida. Ms. Maini is an independent consultant for International Law and Legal advisor at the LexQuest Foundation.
Oxford is a dream college for any law graduate. However, what is life at Oxford like? What happens once you have earned your Oxford degree? Is Independent Practice an option? Being an independent litigator or founder of a firm, in the bubble of the bar, is a pretty big deal. Most who step foot in litigation, often only on nominal remuneration (if any) doled out by well-paid senior lawyers, the dream of the day they can finally set up their own shop. While it might seem to outsiders like all it may take to become a successful advocate is talent and passion, the skills required lie in the business realm more often than in legal.
In this interview we speak to Ms. Maini about:
Tips on writing SOPs and Recommendations required to bag scholarships for foreign LLMs;
Masters in Law from the University of Oxford focussing on full scholarship;
Transition from a law firm job to Independent Practice;
Importance of writing research papers.
HOW WAS YOUR EXPERIENCE AT GUJARAT NATIONAL LAW UNIVERSITY ("GNLU") AND WHAT WOULD YOU SAY THAT YOU DID DIFFERENTLY FROM THE REST OF THE STUDENTS TO GRAB FOUR GOLD MEDALS AND EVENTUALLY ADMISSIONS IN BOTH OXFORD AND CAMBRIDGE?
GNLU was a lovely experience, not only in terms of my professional and academic learning but also personal growth. In college, one is straight out of school and is looking for an avenue where he/she wants to achieve the skies, learn something new, besides of course, making new friends. Hostel life and classroom studies can be real tough taskmasters especially in a place which is far away from what we all call our comfort zone – home. What GNLU taught me was how to adjust well in hostile situations and share my knowledge with possibly everyone around. I also think the quality of the law school really matters, be it their faculty, teaching style or available course options. A great idea would be to speak to as many seniors and alumni and gather information online as to what each law school distinctly offers. When you are picking your college even while filling in your CLAT preferences, be very sure of what you want and where do you want to go. Don't just follow the names, see for yourself what you want to do, be it social work or firm job or Court practice. For instance, I was very sure that I wanted to litigate and hence, I chose a college closer to my hometown and made a conscious choice that Courts in Gujarat and Delhi could perhaps, help me find plausible internships.
As for your second question, I didn't do anything different particularly but I think the one thing that I plausibly did differently was that I paid attention in class. There is a current trend of sleeping through law school classes or being very casual about attending classes thinking that during exams, one can read right at the end and score well. However, I believe it is a great exercise to listen in class and make your own notes, supplementing them with a book perhaps for each subject – for instance say Kelkar for Criminal Law or C.K. Takwani for CPC. These individual notes for me turned out to be best possible sources to study for end-term exams which were subjective in nature. This is in my opinion is one of the easiest ways to score very well in almost every subject in law school (be it civil, criminal or corporate law) and achieve a very high CGPA!
Another thing that I incessantly followed was writing well researched papers when I was doing assignments or projects at law school. I have converted a lot of them today into top quality publications which have been read world – wide and have helped me garner some great work as an Independent Practitioner and Consultant in Public International Law. So I would say take your projects very seriously and critique the law that's currently in place. Pick a topic which is perhaps a grey area of law or a burning topic for that matter. These could also help you create some cutting edge research ideas which could set you apart from the rest in class.
HOW DID YOU GET INTO OXFORD, WHAT ALL DID YOU DO?
I think for admissions to Oxford and for that matter Cambridge as well, it's very important that you plan well in advance. Should you want to start your studies the next year, I think it's important that you start gearing up from August-September this year itself. Start collecting your recommendations, prepare a well-researched Statement of Purpose and apply before the scholarship deadline. To sum up, time management is one thing that you must keep in mind while making Applications to foreign Universities for the LLM course. I suggest it's a great idea to make a chart or table of all the deadlines of various Universities (with and without scholarship) so that the application process becomes far more coherent and crisp. This is what I personally followed, besides carefully monitoring my Statement of Purpose and Recommendations.
Another aspect to keep in mind is that when you are applying to a stalwart University like Oxford, it is always advisable to research well about the University and its courses offered. Another suggestion would be to speak to a lot of seniors and alumni who have been to Oxford because these are the only few who seem to know the things at the grass-root level. A quick Google search say of the University, any of the past Statement of Purposes uploaded therein could benefit you manifolds. This would give you a wide array of options to pick from and you could then craft an SOP or Recommendation Letter, suited to your own specific needs, depending upon the college. For instance, Oxford Recommendations and SOPs are very academic unlike a London School of Economics, which focuses more on the practical side of law. I had made up my mind for an Ox-Cam degree and hence, I prepared all my documents accordingly. My SOPs and Recommendations were very specific, academic and crisp alongside, distinctly explaining why I wanted to read which course at a foreign University only.
WHAT WERE THE OTHER ACTIVITIES THAT YOU UNDERTOOK OTHER THAN WRITING AND PUBLISHING RESEARCH PAPERS?
That's a great question! I think these activities which you are referring to – that we undertake at law school form the very basis of the contents of any LLM application. Foreign Universities do not decide Applications solely on the basis of academic scores (which are fairly important) but they look for something extra, what I like to call the "X" Factor. These could be moot court competition, research publications, book or commentary writings etc. I was primarily focussed on mooting for public speaking came rather very easy to me. I participated in two moot Court Competition, the Manfred Lachs and Nani Palkhivala – both which dealt with my interest area – Public International Law. So, mooting for me was like learning the law and enjoying myself while doing just that. Infact, Public International Law is a field that I now constructively engage with on a daily basis. So, I would say, keep your focus intact and start preparing step by step, right from the first year depending upon where you see yourself in the next five years. Focus on your interest areas, be it civil, criminal, corporate or tax. This is how I used the mooting process to my advantage – I researched and learnt the law, developed court mannerisms and soft skills besides inculcating team spirit. Additionally, it is also advisable to engage in atleast one extra circular activity, be it painting, dance or music.
Another activity that I undertook was attending conferences and research based events. This extensively helped me network and realise how communication is the key to success in this profession. I applied for internships and sought answers to my queries by sending e-mails to my seniors. Today, I receive requests on Social Media on a daily basis requesting information on a plethora of topics, be it my work at the United Nations or Oxford or the LLM Application process in general. I make it a point to take out some time and try and respond to as many students as possible.
WHAT WERE YOUR CONSIDERATIONS WHILE APPLYING AT THE FOREIGN UNIVERSITIES AND WHAT MADE YOU CHOOSE BCL FROM OXFORD OVER AN LL.M. FROM CAMBRIDGE AND HOW ARE THE TWO ANY DIFFERENT?
One of the most important considerations apart from academic scores is finding scholarship options while making LLM Applications to foreign Universities. Another consideration for me was place of convenience (England being closer to India than America), a specific law you want to study (International Law for me) or place where you want to practice eventually. Let's go step by step: While applying for both Oxford and Cambridge, I was categorically focussed on applying for a common law university. It's a good idea to keep your options open if you are not sure what you really want to major in. Apply for a general LL.M unless you are very keen to practice in a niche area of law, such as International Tax or Intellectual Property Law. I too opted for a general LL.M. with 50 subjects on the table so that I could pick my four most preferred subjects.
As for differences between Oxford and Cambridge – the BCL course at Oxford looks at the law from a very academic point of view unlike Cambridge, which is more practice oriented. Oxford in general has a very theoretical approach to the law because you have a lot of Queen's Counsels and Professors teaching on campus who have literally helped lawmakers create the law. So, Oxford in effect teaches you why the law i.e. the reasoning behind the formulation of a law. This is a very interesting approach because the same inculcates critiquing abilities in a student and help form arguments and questions of law subsequently in filing Special Leave Petitions for instance. Again said, the Tutorial system in both these Universities is a fantastic model from which our Indian Universities could benefit manifolds. During the tutorials, one writes a research paper critiquing the law, and the tutor gives him/her individual feedback in person. This teaches the students the art of formulating legal arguments, besides describing how the papers must be structured.
YOU PUT A LOT OF STRESS ON RESEARCH PAPERS AND PUBLICATIONS. HOW MUCH IMPORTANCE DOES PUBLISHING OF A BLOG OR AN ARTICLE ON INDEPENDENT BLOG WEBSITES HOLD?
Today, blogging has given the power and leverage to almost everyone to put their thoughts onto paper. When used effectively, this could be an easy and inexpensive gain for any Independent practitioner's work. Like persuasive and binding value of judgements, if you publish an article in a legal journal, it carries more weightage than an independent publication on a blog-site. Hence, I would suggest either you write something so strikingly different on your own blog or write for a blog – site which has a good readership and is well known in the market. For Example – there is a very famous peer-review blog called EJIL which was started by the University of Oxford students. Today, the blog is very highly regarded and every two months, stalwarts share their views on International Humanitarian Law and International Criminal Law. If you have a publication on EJIL, that's more prestigious than some of the journals as well. I believe, blogs – sites are the way forward – they are the best spaces for Advocates to work on, to enhance their knowledge and clientele.
COULD YOU PLEASE TALK ABOUT YOUR APPLICATION FOR THE PRESENT STUDENTS?
Out of the many who apply to Oxford, only a handful are selected, not because the others don't have the marks or academic prowess but because their applications starkly lack content and structure. It is essential to be aware of the International standards and approaches when one is making such applications. The most important feature of your Application for an International course is an SOP – "Statement of Purpose". When you draft an SOP you must state clearly why you want to join a particular University, the subjects you want to study or why do you want to study those subjects in that particular University only, perhaps, because the same are not available in an Indian University. Before making my Application, I thoroughly researched about the Universities that I was keen to apply to, their course modules and current as well as adjunct faculty. I request all of you to decide well in advance which are the subjects you wish to pick for your LLM – so you must know before making your Application which course modules you intend to read in which College. This process immensely helped me craft tailor-made Applications for different Universities and their courses. Additionally, I read my Application twice over prior to submission and applied well in advance, within the Scholarship deadline.
WHAT IF A PERSON WANTS TO PURSUE THE SAME COURSE WHICH IS AVAILABLE IN A GOOD UNIVERSITY IN INDIA? WHAT SHOULD A STUDENT DO IN THAT CASE?
I think it is important to realise and fathom the fact that we are still miles away to go when it comes to legal education. There's a reason why people go out and study. I won't say that there's no good faculty in India but what they are doing out there is very different and there is no harm in learning from the foreign Universities how and what they teach. Today, many Indian Universities are collaborating with foreign ones for exchange programmes for their undergraduate students. There must be cogent reasons for the same. Should you compare the course modules that an Indian University offers vis-à-vis a foreign University, you will realize how far ahead they are in terms of teaching innovative subjects, hiring excellent practitioners to teach academic subjects and characteristically bright methods of teaching, such as the tutorial system.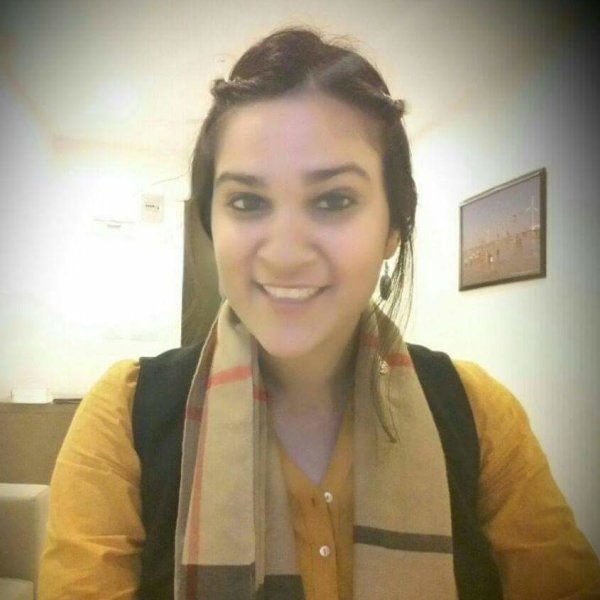 IS AN LL.M. FROM THE UNITED STATES OF AMERICA BETTER OR FROM THE UK? WHAT ARE THE MAIN DIFFERENCES BETWEEN THE TWO?
The two are essentially very different in their approaches. The UK LL.M. is based totally on Common Law perspectives, though we study a fair bit of Civil Law. On the contrary, the US LL.M. is totally based on Civil Law teachings. This limits the scope of those who want to come back to India at some point in time and practice. So if you want to come back to the Indian Courts, I'd suggest it is always better to go for the United Kingdom. However, many believe that the American market is currently way more welcoming when it comes to hiring Indian students who write the American Bar exam post their LLM. Again said, they both have their own pros and cons.
HOW IS THE PEDAGOGY AT OXFORD DIFFERENT FROM THE TOP UNIVERSITIES IN INDIA?
My most favourite memory of the last few years is my time spent at the University of Oxford. This because studying at Oxford is a once in a lifetime opportunity. The environment is intellectually stimulating to the extent that it pushes you to excel, should you take it in the right spirit. It is a student's city, full of the best minds from all across the globe, bubbling and bursting with knowledge. Even the Pubs and Bars have students lounging and discussing the law. My experience at Oxford taught me how to question and critique the law, without simply accepting and applying it. The teaching methodology at Oxford comprised of lectures and seminars (classroom discussions wherein questions were released a week in advance). We had a system of tutorials wherein we were supposed to write papers every month on topics for subject, only to be assessed and given feedback on in person by our teachers. This personalized attention in a Masters course is what makes Oxford the best of the best. It was inspirational for me to witness how the best University in the world functions, alongside keeping its humanitarian approach intact.
HOW DID THE 100% SCHOLARSHIP AT OXFORD HAPPEN? COULD YOU TALK ABOUT WHAT HELPED YOU GAIN THAT SCHOLARSHIP?
I think this is one question I can answer out of sheer experience and nothing else. I never had a Plan A or a Plan B when it came to doing the LLM. I had always decided that I was going to go out and study, and as far as the money was concerned, I knew it was a big amount but I really did not think too much about it while I was making the Application. The best advice that I can pass on is – Do not fret about the funding before applying for a Master's course. Make your Applications first and alongside or subsequently figure out the funding options available. And the best way to do that is – APPLY EVERYWHERE POSSIBLE FOR SCHOLARSHIPS! This is what I tell all the students who come and ask me about any kind of scholarship questions. The best way to get a scholarship is to apply everywhere because what matters is that one YES, not those numerous NOs. A cent per cent scholarship (including tuition fees and living expenses) may not be easy, but it's not impossible if you try hard. Almost every University application has a separate scholarship section. So, keep an eye out for these alongside the bursaries and grants that are doled out towards the end of the Application process. There are also numerous Indian donors who can help you out – be it Inlaks or Aga Khan. Please remember all the University linked scholarships have early bird application deadlines with an automatically linked funding application. Also, Universities like Oxford have multiple colleges, be it Exeter or Sommer ville. So, check if any Scholarships are specifically linked to your College. For instance, the Dr Mrs Ambruti Salve Scholarship was linked to Exeter College at the University of Oxford. I was indeed blessed to have received a full grant which included my tuition fees, travel and living expenses.
Another tip that I give students is that your SOP must in a line or two stress on the need for funds factor. Make it clear and evident even when you are applying to the University that you are looking for funding. Do not feel shy or embarrassed about the fact that you are coming from a third world country, and probably you could do with some monetary help.
HOW CAN ONE MAKE THE MOST OF A SHORT SUMMER SCHOOL COURSE AT OXFORD UNIVERSITY, MAY BE A MONTH'S COURSE? ARE THEY BENEFICIAL THESE KINDS OF SCHOOLS, OR IS IT BETTER TO GO ON A SCHOLARSHIP?
I realize that I am on a public platform and I may be quoted if I say this, but I am going to be very brutally honest about it. From a very personal experience, I believe spending money on a month long summer school at a University in England or America is definitely not worth it, unless you have the funding available. I think one can easily enrol for diploma courses online or offline that are available at much cheaper costs in India, instead of these expensive foreign location based summer schools. Please do not spend your parents' hard earned money, or even your own accumulated money on a summer school option which is only a month long. So, hold on to those green notes for a wiser option, maybe an LL.M.
WE KNOW FOR A FACT THAT YOU HAVE WORKED AT AMSS BEFORE GOING FOR YOUR BCL. HOW DID YOU UTILISE YOUR TIME AT AMSS TO STEP INTO PRACTICE ?
The workings of a law firm are very different from how independent practice works. The law firm culture teaches you qualities that practice wouldn't and vice versa. The most important skill that I acquired from the law firm environment was communication. I learnt how to send out and receive formal e-mails to clients and arbitrators, how to make contacts, how to interact with people, especially client interviews. This is one skill I now utilise in my practice, a lot.
The second skill which is law firm specific is meeting deadlines. In an independent practice set up, one can get pretty lazy and relaxed, seeking multiple dates for submissions. But the law firm environment teaches you to stick to deadlines because you have a senior to report to. The inherent structural hierarchy teaches you effective time management and smart client billing. These acquired skills are a boon for a practitioner who finds it hard to not only procure work but also bill decently well. I have purely used these skills to grow from one client into fifty more in an ongoing builder-investor dispute. Lastly, the law firm as a junior teaches you how to be resilient and churn out the first draft so that the same can be edited over a series of corrections. Now being in independent practice, I ensure that my drafts are read over and copyedited atleast thrice in the office/chambers before their submission in Court.
IS THERE ANY POINT IN DOING AN LLM, IF YOU ACTUALLY WANT TO LITIGATE IN INDIA?
I'm always asked this question because almost all those who cannot make it to an Oxford or Cambridge at the Masters level criticise it thoroughly, saying there is no use wasting a year, better practice in the Indian Courts. However, I do not at all agree with their views. This because the education standards, legal knowledge, command over language and critical thinking are approaches that are best developed at the Masters Level, for the focus becomes very specific on a single subject or topic. This tremendously enhances the aura of a lawyer for he learns how to question why the law. This is why most of the better Supreme Court lawyers in India have a foreign LLM degree. I can proudly say that I draft all my petitions from scratch, analysing precedents and even critiquing them at times, without cut copy pasting judgements. Small skills can go a long way in making a great lawyer. Foreign LLMs train you exactly in that direction and for that purpose. Additionally, foreign LLMs do give you special knowledge which general practice in Court would never. I was fortunate to read International Criminal Law during the BCL at Oxford and today, I teach that subject in Indian Law schools, be it Lloyd Law College or National Law University, Delhi. Indian Court practice wouldn't have ever taught me the same!
WHAT CHALLENGES DID YOU FACE DURING THIS TRANSITION FROM THE TOP MOST LAW FIRM TO INDEPENDENT PRACTICE ?
While at Amarchand, I had waited too long to litigate and appear in Court. The law firm may be a great place for some but I had long realised it was not my calling. When I reached Court, I very well know that I was young and fresh. Noone would so easily entrust me with a brief right at the outset. So I taught myself how to run after work and not money. It took me a few months initially to find my feet but I think I managed rather very well. I was also in an advantageous position because I was a second generation lawyer. These privileges (as much as we shy away from them) do give us a Launchpad and I can never thank my father enough for the same. The best tip is – Do not run after money; lots of money will definitely come to you, at the maximum within a year or two if you're passionate, hard – working and slightly lucky. Today, I am happy to pass on certain briefs due to paucity of time, only because I was initially hungry for good work and not just good money. Another challenge that one faces is finding work. Now this is the tricky bit. I would suggest you join a boutique law firm or maybe a senior counsel (though for only a few months) before you network for some good work.
IS THERE ANY EDGE THAT YOU GET OVER THE PEOPLE WHO HAVEN'T DONE AN LLM SPECIFICALLY IF YOU ARE LOOKING FOR A JOB AT THE LAW FIRMS?
Law firms and I have a very cynical relationship. Don't get me wrong when I say this – law firms are essentially looking for those who can mechanically deliver on a daily basis what is required of them, may be a contract draft or a petition draft. So, they do not really look at an LLM or a Masters in depth knowledge with any respect because all they want is research and finding out almost every possible detail, without analysing or doing anything path breaking. Many enjoy the economic comforts and benefits of a law firm job and for all those, you can easily get the same with a Bachelor's degree from India.
HOW MUCH GPA IS REQUIRED FOR SECURING A PLACE IN A TOP LAW SCHOOL LIKE OXFORD?
Good question! GPA scores are very important if you are amongst the top three or five in your college. During your Application process, play to your strength and do not forget to mention the same in your Statement of Purpose and Scholarship Application. I wrote almost everywhere that I stood first in my class and this turned out to be a great conversation starter during all my scholarship interviews, besides giving me a cutting edge and good impression. I stressed on how having a high GPA meant that I was one of the best students at my University and I too could bring something unique to the Oxonian high table. On the contrary, if your GPA scores are low, do not mention them unless asked and stress on other aspects such as extra – curricular achievements or books or publications.
COULD YOU PLEASE GIVE AN ADVICE EACH FOR THOSE WHO ARE APPLYING FOR AN OXFORD LLM; THOSE WHO ARE TRYING TO GET INTO LAW FIRMS AND THOSE WHO INTEND TO UNDERTAKE INDEPENDENT PRACTICE?
For Oxford Applicants, manage your time effectively and apply well in advance, and of course, flag your scholarship deadlines. Be consistent in your efforts to procure great recommendations from academicians and draft a heartfelt Statement of Purpose. The BCL is a course which you'll never be able to undertake again in your life, so make the most of it once you are there.
For Law Firm aspirants, intern at reputed firms all through law school and in a variety of subjects, be it civil, criminal or corporate law. Pick the one that you are most keen in for you have to practice it for a fairly long period of time, once in the firm.
For Independent Practitioners, dream big to make it happen. Find your feet by interacting with seniors and lawyers alike, network well and be patient. Just run after work and not the money. The latter is bound to follow suit, that too soon.
Credits : Mr. Manthan Nagpal for transcribing the interview.