This interview has been published by Prabhjot Singh, Priyanka Karwa and The SuperLawyer Team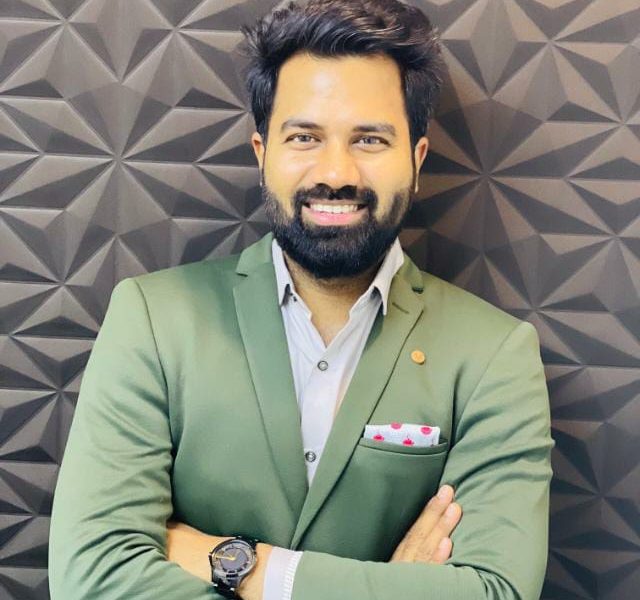 Tell us a bit about your work life, your dreams, and your aspirations.
'Don't try to minimize your struggles. Try to make it more meaningful.'
As a law firm management consultant, there is no room for a dull day. A blend of business management and people management initiatives is what usually keeps me occupied during my day. From assisting law firms in brand-building exercises to handling numerous HR initiatives, my day at work revolves around dealing with multiple roles. I usually say this out of fun that the job of a law firm management consultant is no less than an 'Actor' because we play multiple roles during our tenure and each role requires different skill sets and a deep understanding of the character.
If we talk about dreams and aspirations, 'I don't have dreams, I have goals' (quoting Harvey Spector from 'Suits', an American sitcom).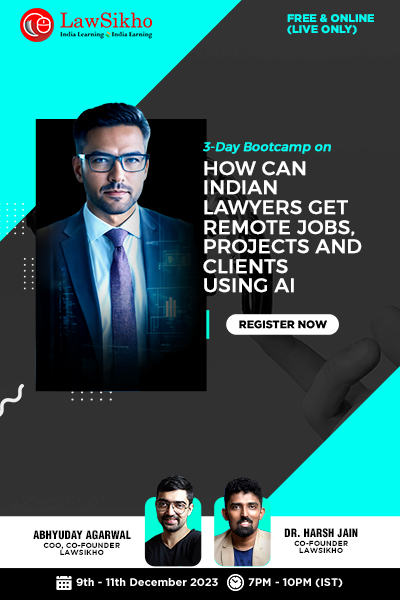 Adding value, providing rational solutions, assisting law firms in developing their practice, and taking the firms to the next level of growth are a few of my goals as a professional. I believe in the approach of 'Pragmatism' and my focus is always on overcoming obstacles for my clients.
Personally, I always aspire to live a balanced life, giving equal importance to my professional journey and personal aspirations. I believe in the strategy of building small targets, conquering them, and moving on to the next one.
To sum up, one day at a time.
Do you reckon any incident motivated you to choose law as a career?
'Law just happened to me.'
I will be honest, Law as a career never happened to me with any professional desire of being a lawyer.
I remember, when I was in the last semester of my graduation, every other classmate had a plan for either pursuing higher studies from a foreign university, or appearing for MBA exams, competitive exams, etc. And I was just a curious lad with no plans. That's when I was introduced to the 3-year LLB program conducted by Delhi University by one of my seniors.
But I ended up taking admission to Amity University's 3-year LLB program not because I was not able to crack DU's LLB exam (no offense to anyone) but because I happen to get a chance to participate in a band competition before ending my last semester (yes, I am a guitarist too) in Amity University and I was astonished by the campus, which resulted in appearing for Amity's LLB exam and interview, I cracked it (like many others) and did not appear for my Delhi University exam.
So, to answer your question, I think my irrational decisions motivated me to choose Law as a career.
How did you decide to leave the world of traditional law and pursue your current role at Legal League Consulting, an Indian management consultancy for the global legal industry?
"We always have choices. No one's ever stuck. We are just scared to make those choices."
Being a first-generation lawyer, my curiosity to explore the opportunities available in the market for a lawyer made me do ten (10) internships (yes, that's a lot for a 03-year program student). From interning in district court to a Tier-1 law firm, PSU, NGO, start-up, you name it, I would have done it.
Even after exploring the legal market, I was skeptical about the career path I want to follow after attaining my LLB degree but all the internships definitely helped me realize what career paths are not a right fit for me.
It was because of this unstoppable desire of exploring the opportunities that I met, Bithika Anand, Founder & CEO of Legal League Consulting (LLC), and Mr. Nipun K. Bhatiaa, President of Legal League Consulting (LLC), during one of my internships who introduced me to the world of law firm management.
But my stars had a different plan initially and I got a campus placement at Ernst & Young (E&Y). I learned the craft of forensic investigations for almost 2.5 years and got the opportunity to be part of a few major fraud investigations in the country during my tenure before joining India's first law firm management consultancy.
One fine day Mr. Bhatiaa informed me about an opportunity at LLC but being totally unaware of the field I did not opt for it initially. Regardless of not opting for the opportunity, the law firm management domain kept intriguing me. As a result, I did a lot of research and interacted with other lawyers on LinkedIn who were on the same road, and eventually, after almost a year, I made a choice, and here I am.
Law Firm Management has been talked about in the legal industry, but we would love to know from you what exactly this practice area entails. How can law students prepare themselves for a niche role like this?
'Let Lawyers do the lawyering. Rest, we will handle.'
From practice development initiatives to building brand perception, from building the best practices for managing the human resources in a firm to building synergies between law firms for better growth and opportunities, from constructing social media strategy to developing knowledge management programs, all come under the umbrella of law firm management practice.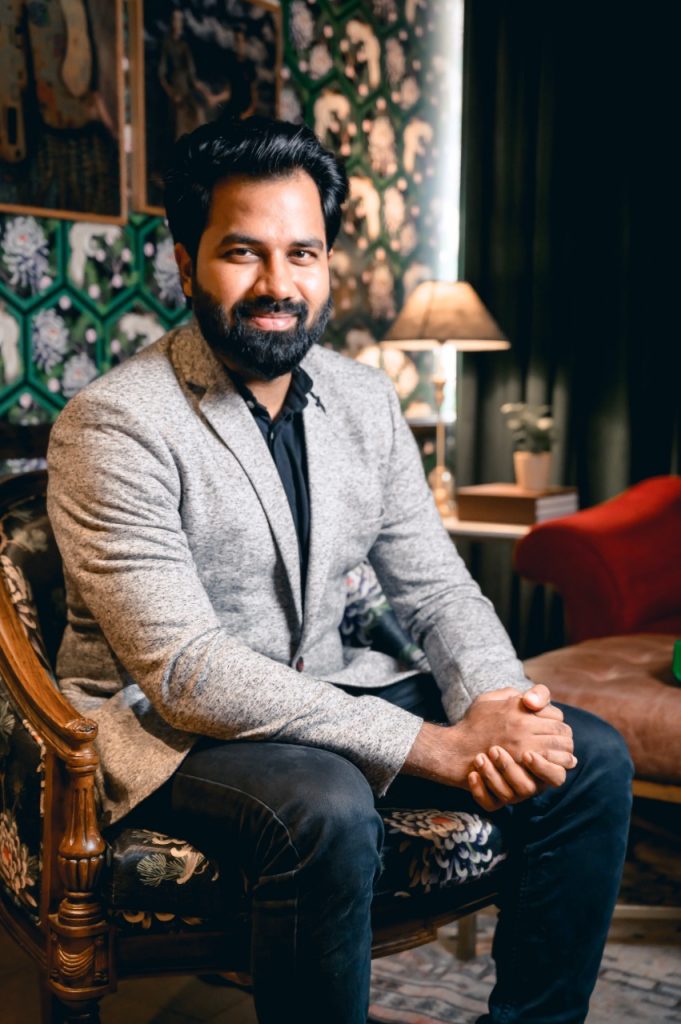 To answer your question on how a law student can prepare for a niche role like this, sadly, as of now, our law curriculum does not include law firm management as a subject, which I suppose will change in the near future.
I believe if a student is eager to learn the nuances of law firm management, then the practical experience of learning is a must. Nothing can beat the power of networking and one can start building a habit of networking at a very early stage. Further, a student can develop certain skill sets including (but not limited to) graphic designing, legal content writing, social media marketing, public speaking, etc. which can work as an added advantage while stepping into the world of law firm management.
In the past, you have worked at Ernst & Young, where you specialised in Forensic Investigation. We would like to know what Forensic Investigation entails and what are some of the skill sets necessary for law students to pursue this niche area of practice.
Ernst & Young was a great learning experience where I witnessed the world of forensic investigations or as I say, 'The world of Sherlock Homes'. Forensic investigation entails investigating corporate fraudulent activities and commercial threats to organizational integrity. Conducting marketing intelligence, reviewing financial and other relevant documents, interviewing custodians, etc. form part of forensic investigation.
If one is willing to build a career in the field of forensic investigation, I would suggest focusing on laws related to fraud, bribery & corruption, and data privacy which include (but are not limited to) the Foreign Corrupt Practices Act (FCPA), UK Bribery Act and Prevention of Corruption Act (PCA). Having said that, practical experience is irreplaceable and I strongly suggest investing time in learning the practical nuances along with developing theoretical knowledge.
Finally, any advice for young professionals wanting to get into areas of practice like yours?
"The challenging part is in the beginning; it's a leap of faith. But I think the most important thing is to just do it. Start." – Tom Szaky
Law firm management is a road that is less traveled and I still remember having doubts when I decided to follow my instincts and opt for law firm management as my career option. But down the line, I have realized that patience is the key.
I always suggest to the young professional to focus on developing a skill set that can help in solving a problem. One can be good at writing content or one can have great designing skills or one can be great at building a network. The key is one needs to find how to be useful.
The law firm management profession is a roller coaster ride with its constant ups and downs. Keep a good attitude along the road, and life will always find a way.
Failures or setbacks should not discourage you. Never shy away from making a change and always follow your instincts. Work hard, but also enjoy the process alongside. Most importantly, focus on adding value and being useful.
As a professional, there will be moments of burnout. Always have at least one hobby. Your hobby will act as your best friend and will pull you up during your downtime's. I prefer plucking my guitar strings and playing cricket on weekends which is my stress buster and boost me up to start afresh.
Explore all your interests during your time in college without any second thoughts. Your marks are important but they will not be the only deciding factor for your growth.
On your marks, Screw your marks, Go!
---
Get in touch with Shubham Malhotra-