Shubhangini graduated from Guru Gobind Singh Indraprastha University, in 2007. After having worked for five years in the IT and Telecom Industry, she decided to pursue higher studies and thus, completed her LLM in Corporate and Commercial Law from Queen Mary, University of London, in the year 2013, with specialization in Cyberspace, Privacy and Information and E-Commerce laws. Her forte has been Commercial Contracting with a focus on the IT (Software) sector. She is currently associated with Comviva Technologies Limited (a subsidiary of Tech Mahindra), as a Legal Counsel handling reviews and negotiations of commercial contracts along with providing general advisory as well as advisory related to employment matters. She has previously worked with Oracle India and British Telecom.
In this interview we speak to her about:
The Indian legal education regime
Studying in London
Her experience in IT
How would you like to introduce yourself to our readers?
I am a transactional lawyer, having worked in the field of Information Technology and Telecom for close to a decade. Quite contrary to the profession I've chosen for myself, I am an introvert at heart, and a not-so-social butterfly. But that has never deterred me from moving ahead in my career.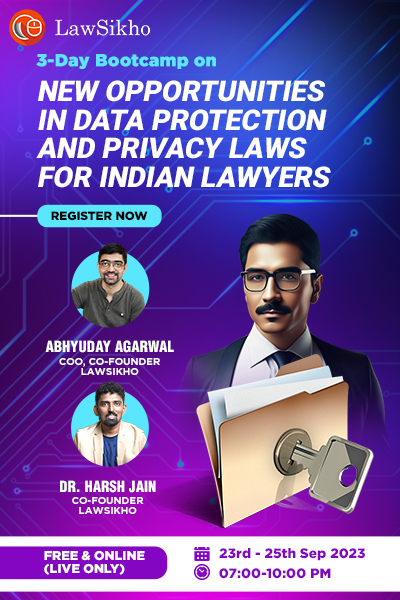 What motivated you to pursue law?
My Mother! She always wanted me to do something different. As a matter of fact, I was known to be a very argumentative child, as my father always observed and never failed to highlight, a quality which later helped me decide my future plans. My parents, being from the medical and teaching fields, encouraged my elder brother and me to pursue an unfamiliar path. Around that time, in the late '90s, the usual career choices were either medical or engineering. My brother opted for hotel management, a career decision which many questioned, but supported by my parents, he proved himself in that field and is now doing very well in the hotel industry. When my time came, in early 2000, I did not wish to take up the regular courses, and of course had to follow in his stead, and thus chose between Law and Journalism. It's a decision I am very proud of today.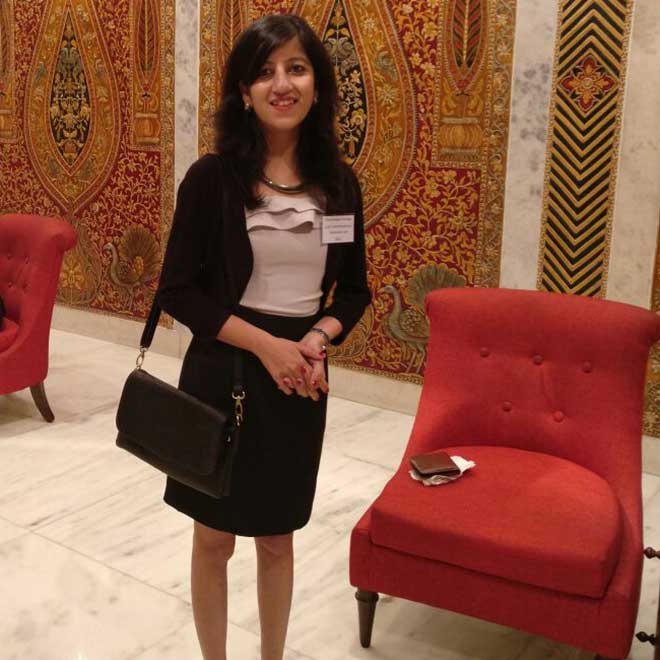 Would you say that the teaching methods here and abroad are vastly different?
It would not be correct on my part to decide the level of difference in the teaching processes in India and abroad. Foremost reason being, that there is a vast difference in taking a course at an under-graduation level and post-graduation level. It was in India that I learnt the basics of education, and which brought me to the stage that I have reached. As part of my Masters' degree in Law, I got the opportunity to be taught by acclaimed professors who were authorities in themselves. The focus of the professors is on imparting a practical sense of understanding rather than bookish knowledge. I am sure the same mechanism is being imbibed by faculty in India as well, making lectures more and more interactive. Unfortunately though, I have learnt the hard way that a Masters' degree in Law, even from a prestigious international university, is not equivalent to an MBA. So, it is your basics which must be absolutely strong, and I believe, India has enough law colleges of repute which focus on the same.
How significant do you think internships are for law students? 
Internships must be made an integral and mandatory part of the law program starting from the first year itself. It helps in determining your likes and dislikes and paves the way for deciding which field to enter in the future. Of course, no one's stopping you from choosing a different path even after! During my law school, I interned with several law firms, as well as with independent lawyers. It was because of this one internship with a Delhi based law firm in my fifth year which helped me get my very first job with British Telecom, a multi-national telecommunications company headquartered in UK. While I was interning I got a flavour of contracts, and got to know about the various terms which form part of contracts. It was a simple exercise of comparing two draft versions of a contract and highlighting the areas of difference. It may sound like an effortless job, but for a person still in law-college this was a very important piece of work assigned by a senior at the law firm. So I had to give it my best shot. In the process, I read through the entire contract, word by word, and few terms from the contract (which we call "boilerplates") got etched in my mind (so much so, that even after eleven years, I still remember the name of the client whose draft it was, but for confidentiality purposes, will not pen down here). This simple piece of work helped me get my first job with a top MNC, while I was still in final year.
Did you have any mentor or guiding figure during your formative years as a lawyer?
I am a first generation lawyer, so it was not that I could rely on a lawyer in the family for deciding my career path or even understanding the nuances of law. My parents have always been my guides and mentors, and any and all decisions that I take, are taken giving due consideration to their advice imparted to me during my formative years.

What are your fields of specialization? 
My field of specialisation is reviewing and negotiating commercial contracts, more particularly software contracts. By way of qualification, I have specialised in e-commerce, privacy and data protection and cyber laws. It was during the initial six months as trainee at British Telecom that made me realise that commercial contracts were my calling. As I have primarily worked with Telecom and IT companies, it was an obvious choice to take up privacy, cyber laws and e-commerce as subjects of specialization given the fact that these are still considered niche and up-coming fields in India.
Having worked in firms like British Telecom and Oracle India, what would be your advice for job seeking aspirants?
From a value perspective, I feel that employers seek to engage with people who are sincere and committed. Unfortunately, integrity is a facet not seen in many. No matter what the situations and circumstances are, one should not deviate from the value of integrity. It goes a long way, and you will be remembered as an honest and truthful soul. From a work perspective, one should choose a career/job which one truly enjoys doing. Ultimately, it is your life and you alone should be responsible and accountable for the direction it goes in.
I find myself fortunate to have gotten the opportunity to work with big names like British Telecom and Oracle. But, it wasn't an easy job. One has to be focused and driven by passion to achieve something. My first six months at British Telecom, which was my very first job, was about preparing an online contract repository, which quite literally involved typing/copying clauses from PDF versions of contracts and pasting them on an online tool which was developed for creating an online repository of contracts. It may seem a dull and monotonous piece of work (and which quite frankly it was!), but it really helped me understand contract terms and conditions – just imagine the wide range of clauses I would read day in-day out.
On what basis would you hire an intern?
First and foremost, the person deciding the selection should keep in mind that an intern is still a student, and should be treated as one. He or she comes with a passion and is full of vigour.  Having said that, the key quality that I would look for, while selecting, would be the individual's enthusiasm and eagerness to learn. I firmly believe that one may not know all, but with a learning bent of mind, one can achieve anything. The other quality I'd look for in an intern would be a sense of commitment and dedication. Not that I would want my interns to slog the entire day, as I am also a firm believer of having fun at work, but, such fun should be accompanied by serious commitment towards work.
How do you stay updated on the latest legal developments?
I regularly read the newspapers, and articles from various legal news websites to abreast myself of the latest updates and developments. Also, as my husband is a litigating lawyer, we often have dinner table discussions around various topics.
What do you like to do when you're not working?
I like to read. More than reading, I like to collect books and articles. Although I may not get the time to read much, I feel content in the fact that I have something to rely upon.
Any word of advice for our readers?
The key to real success is happiness and contentment. I believe in the fact that though commitment and dedication is an essential element of climbing the ladder of success, the most important one is being happy and enjoying the work you do. If you enjoy your work, you are happy, and if you are happy, then dedication and commitment will reflect in your demeanour, and success will automatically follow you.