Shubneet Panjete completed her graduation from Symbiosis Law College, Pune. She is currently Partner at Lall Lahiri & Salhotra. She heads trademark oppositions at the firm. She has been practicing trademark oppositions and has over ten years of professional experience in the field.
In this interview, we speak to her about
Choosing a 

specialisation

Challenges of being a partner
Roles and responsibilities as a partner
Importance of grades in law school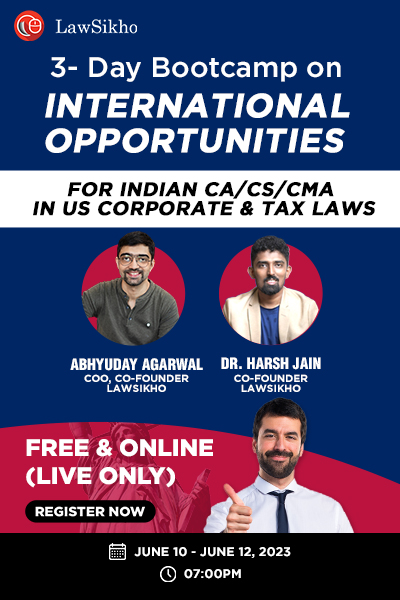 HOW WOULD YOU LIKE TO INTRODUCE YOURSELF TO OUR READERS? PLEASE TELL US SOMETHING ABOUT YOUR PRE-COLLEGE LIFE?
I am an Intellectual Property Attorney, graduated from Symbiosis Law College and have been working with LLS for over a decade. My specialty is in Trademark Oppositions, where I am now a Partner. Being an Army child, I had the opportunity to study in eleven schools in under fourteen years, pretty much in all corners of our country. I got to live in a lot of different towns & cities, leading a fun & adventurous childhood. This gave me the chance to make many friends and develop my social skills.
HOW WOULD YOU DESCRIBE YOUR JOURNEY AS A LAWYER?
Right from class twelveth, I knew I wanted to study & become a lawyer. I joined Symbiosis Law College in 2003 & graduated in the year 2008. As an Associate fresh out of college my knowledge was very limited. I was encouragingly guided by my seniors and Partners especially Mr. Rahul Chaudhry, the 'Sole Proprietor' of the firm, Mrs. Anuradha Salhotra and Mrs. Veena Poolakal, in guiding me along the way, both professionally and personally, which helped me to firmly establish myself as an Attorney. I count myself extremely lucky for finding my field of choice in the third year of college itself while doing a one year Diploma course in Intellectual Property Rights, during which I interned at various reputed IP firms. Post college I got the opportunity to join LLS in 2008 & became a Partner after 9 years of hard work. It's been a fun learning experience providing new challenges and growth opportunities at every step of the way. As Mark Twain said, "Find a job you enjoy doing, and you will never have to work a day in your life."
WHAT IS YOUR TAKE ON ACADEMICS? HOW IMPORTANT ARE GRADES IN LAW SCHOOL FOR AN ILLUSTRIOUS CAREER?
Academics play a major role in developing any person in any field. Better grades help you in getting better opportunities faster. Also from a hiring perspective, interviewers do see the mark-sheets as a basis of a performance & consistency in the applicants. However, I am a strict believer of hard work coupled with a growth mindset. Even if in college you weren't a star or a great student, you can always catch up and push forward your career with dedication and commitment. I personally have seen many friends and colleagues with stellar careers who academically weren't that good, to begin with.
HOW FAR DID YOUR INTERNSHIPS DURING LAW SCHOOL HELP YOU IN YOUR CAREER AFTER YOUR GRADUATION? HOW WOULD YOU RECOMMEND THE PRESENT LAW STUDENTS PLAN THEIR INTERNSHIPS?
As mentioned before my internships helped me find my area of interest. I personally tried interning in different legal fields, before realizing they didn't appeal to me. My suggestion would be to shortlist your areas of interest, organize them in order of personal preference, and then use the internship opportunities judiciously to focus in on your field of choice. In case you find your calling early, focus on it. In case you don't find it after a few experiences, keep pressing forward.
Secondly, internships are extremely important as they help students connect and understand the theory they study with the actual practice of law. Today's structure of a five-year course offers you the opportunity of at least 10 internships. Even for graduates pursuing a three year LLB, internships can teach and expose the candidate to a lot.
HOW DID YOU CHOOSE YOUR SPECIALIZATION? HOW DID YOU GO ABOUT ATTAINING EXPERTISE IN THEM?
Once I'd shortlisted IP as my field of interest, I interned at many reputed IP firms to gain perspective about the field, and the firms as well. I did my internships in Bangalore & Delhi. I'd shortlisted a few firms where I'd ideally like to start my career. Post college I interviewed & got the opportunity to join LLS, which was at the top of my list. Since then I have been a part of the LLS family.
My expertise in trademark oppositions came with learning while working on matters and more importantly with the clear, structured way in which LLS operates. The workflow is divided as per functional departments & not portfolios. As a result, my expertise in oppositions grew much faster and in a focused manner than it would have in another firm. With Partners and Head of Departments at the helm providing instructions, explanations, guidance, and encouragement, the learning was easy. With their mix of close management and independence, great work output and attention to client satisfaction got implanted in my daily work life. My seniors saw my eagerness & dedication to work, resulting in the Partners guiding me and helping me reach the position of a Partner myself.
WHAT WOULD BE YOUR ADVICE TO STUDENTS WHO ARE LOOKING TO MAKE A CAREER IN IPR AND MORE SPECIFICALLY IN TRADEMARK?
Students who have shortlisted IPR as a career choice should definitely intern in a few IP firms to grasp the practical aspects. I can't stress enough on the gap in the theory and practical aspects of the law that can only be learned while interning. If you have the interest, aptitude but more importantly are willing to work hard you can succeed in any field, including trademarks. Like all legal fields, reading plays a crucial role. Keep updated on case laws related to trademarks, keep a track of impactful judgments, changes and latest developments helps you being sharper than your competition.
HOW CHALLENGING IS YOUR ROLE AS PARTNER, TRADEMARK OPPOSITIONS? WHAT ARE YOUR ROLES AND RESPONSIBILITIES?
Being a Partner in one of the best IP firms in the country is obviously a very challenging task, which motivates me to focus, grow, adapt and respond to new challenges and opportunities every day.
I manage the trademark opposition and rectification practice of the firm for multi-national and Indian clients across all section of the industries. I am responsible for the complete management of all trademark opposition & rectification related work from my team, starting from advising clients on trademark protection strategies, including drafting and filing oppositions, cancellations, preparing evidence in support of proceedings, attending hearings etc. before the Trade Marks Registry and Intellectual Property Appellate Board. All this has to be executed in a timely manner & to the satisfaction of our client. My main job is to guide the team, ensure removal of all bottlenecks that they face in their work, and being responsible for the entire opposition and rectification value chain results.
WHAT ARE THE SKILLS ONE NEEDS TO DEVELOP TO SUCCEED IN THE LEGAL PROFESSION?
To put this across in a concise manner, you need to develop strong reading and comprehension skills along with a decent vocabulary. Also, objective analytical skills along with good communication skills will go a long way in enhancing your convincing powers towards resolving matters.
WHAT IS THE PROCEDURE FOR A LAW STUDENT TO APPLY FOR INTERNSHIP AT YOUR FIRM? HOW DO YOU SUGGEST THE STUDENTS CONVERT THEIR INTERNSHIPS TO PPO?
Anyone one interested in interning at our firm can simply send their CV's via email to gpo@lls.in. The concerned persons will review and get back to the selected applicants.
Converting an internship into a PPO I think has a universal formula. Work hard, show your interest in the field and connect with the required department head on completion of your internship.
LASTLY, WHAT WOULD BE YOUR PARTING MESSAGE TO OUR READERS?
Choose your career as early as you can. Thereafter stay focused, do your best, grab opportunities, work hard and enjoy life.