Simar Singh studied law from Amity Law School, Centre-II, Noida and has graduated recently. During his years of law school he has interned under Adv. Guru Dutt Sharma who was the Additional Standing Counsel for Government of India in the Dwarka District Court and also Adv. V. K Aggarwal who was also the former Law Secretary. Simar also won the Achiever Award for displaying leadership qualities by the University's Founder President. He is also a fellow of LAMP (Legislative Assistants to Members of Parliament).
In this exclusive conversation with Simar, we talk about –
His journey through Amity Law School, Noida and the internship experiences.
Achieving the Achiever Award for displaying leadership qualities by his University.
Receiving a letter of appreciation for efforts and conduct in International Seminar on Global Environment and Disaster Management from Hon'ble Justice U Tha Htay, Judge Supreme court of Myanmar.
Being chosen as a LAMP fellow (Legislative Assistants to Members of Parliament).
The work performed by a LAMP fellow and the learning acquired from it.
How would you like introduce yourself to our readers who are mostly law aspirants, law students and young lawyers?
I am Simar Pal Singh. I am a recent Law graduate from Amity Law School, Centre-II, Noida. I am a very passionate reader, especially biographies and autobiographies of different lawyers and eminent jurists. I also like to participate in debates and discussions. I am a LAMP Fellow for year 2015-16.
Tell our readers a bit about your childhood and pre-college life as well as educational background. Do you have lawyers in your family who motivated you to pursue a career in legal field?
I was born into a family of Government Servants. Both my parents were in the paramilitary force C.R.P.F and therefore my childhood was all about seeing one or the other parent going to a different State away from the family and serving the country. I did my schooling from CRPF Public School, New Delhi. I had always been an average student in academics but was always interested in sports activities. I was in the football team of my school and won many inter school tournaments. I was also a National Level Athlete and represented my school and my State in various sports meets and won many medals in 100 m and 400 m races.
There were no lawyers in my family but my father did his LLB while working and used to tell us about his subjects. He never pursued law as a career but his talks on law as a subject and its importance in our society did intrigue me. I think this was the trigger which got embedded deep inside me and eventually got activated after my 12th  and that's why when I decided to pursue a career in law, my parents were very supportive.
What inclined you towards the field of legal education? Can you recall any specific incident that made you choose law as a career?
After scoring well in my X boards, I took science stream on the advice of my family and teachers who according to the set convention told me to go for engineering. During my 11th and 12th I took coaching for getting into a good engineering college but It is a fact that it was all about just going with the flow and not accessing that whether I was actually interested in becoming an engineer or not.
After 12th, most of my classmates took admission in engineering, B.Sc., hotel management, etc. I also joined the segment and, after clearing the entrance for Hotel Management got myself admitted in hotel management course in IHM Chandigarh and I think this was my life changing incident. It was my second day in IHM and it suddenly dawned on me that this is not the place where I belong. My parents have served this country all throughout their life and therefore I too have to be in a profession where I can serve the system and the country. This is when I thought of pursuing LLB.
You graduated from Amity Law School, Centre-II, Noida in the year 2015. How would you describe your experience as a student aspiring to be a professional there?
With no prior family background in law and practice, I would say the initial journey in the law school was little strenuous. When your batch mates know where they will intern and work during their course work and you on the other hand have absolutely no pointer as to how to cover up with them. And since I was from science background, I also had trouble in adapting the writing pattern for my law exams.
But as it is said, with plethora of problems comes the opportunity to overcome them. One simply has to keep trying. After I realised this, things became much better. I studied hard and not just the prescribed course books but various books by foreign authors to gain insight on a particular subject, various biographies of those famous in our field to acquaint myself with working of the greats and current legal judgments to keep myself updated on the contemporary issues in our field. With sustained hard work and support of college, I was able to grasp on my subjects and do justice to them. It was a long and challenging journey where I started as a complete stranger and ended up discerning the calling for my life.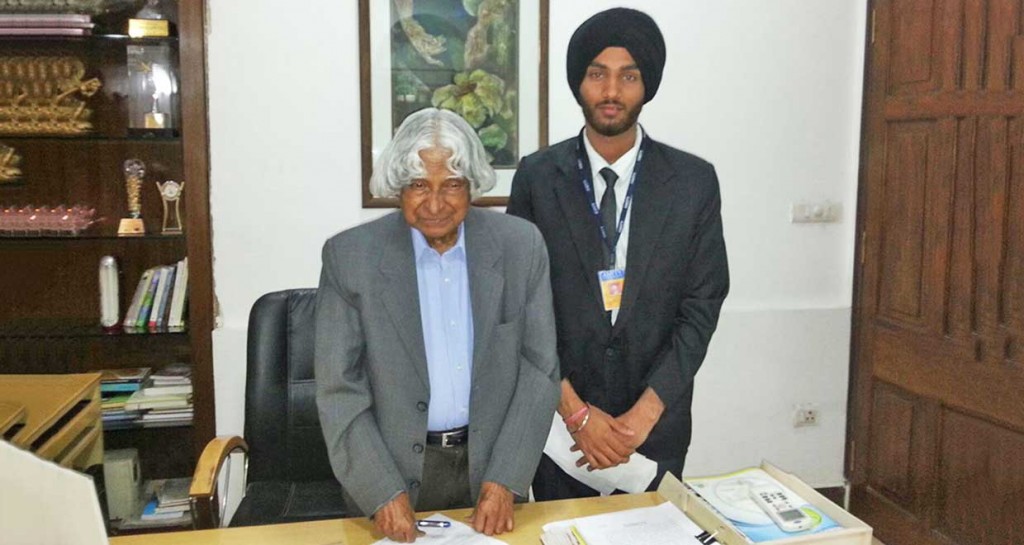 How instrumental was Amity Law School, centre-II in shaping up your legal career. Did you grow an interest in policy making in law school itself.
Since ALS-II was the very first platform of my legal career, I'd say that it had a key role in moulding me and my career. I had very encouraging teachers who were always there to guide me and support me in my choices. I constantly, used to take advice from them which turned out to be invaluable in making career selection. I had commendable batch mates some of whom turned out to be my very good friends and healthy competitors who always strived me to do better. I wouldn't say that I had an interest in the policy making per say in the college itself because I was completely focussed on law but I always did make an effort to be continuously in touch with the happenings in our country through newspapers and to keep a track on all the news bills that were being introduced as the process was part of our law itself.
Tell us about your experience as a law student at ALS.
Till my first year, I was also like the others a mere observer, watching activities happening but too nervous to come forward. But from second year I guess I grew into my fears and decided to take a leap towards them. I started participating in various moots and debates, representing my college all over India and before I knew it, I was assigned the responsibility of looking over these activities as the head of various societies. Participating in the various moots was always fun. It used to be like a trip with friends, exploring new colleges and meeting some of the best legal minds from all over the country. I think, public speaking and debating are very important for a student today especially a law student to gain confidence and come out of his shell but it is not the only important thing. I personally know a lot of brilliant law students who never did any mooting but are still very good in their arguments so it depends on the person.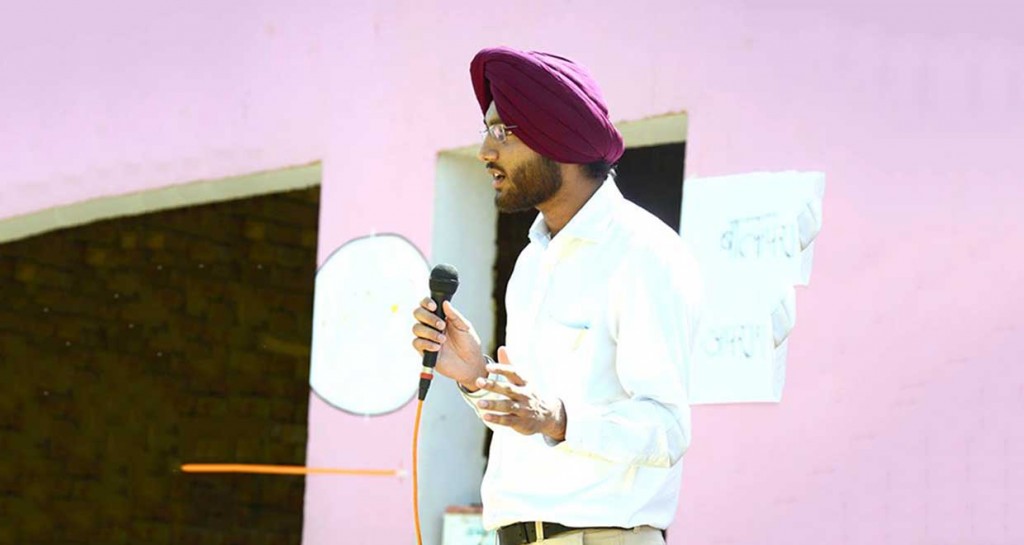 Tell us a little bit about your internships and work experiences in the law field.
My first internship was with Advocate Guru Dutt Sharma who was the Additional Standing Counsel for Government of India in the Dwarka District Court. Initially I simply used to observe the court proceedings and eventually I started reading out cases, preparing their briefs and following them up in the hearings. It turned out to be an illuminating experience as I saw the practical side of legal profession for the first time and realized that this was what I meant to do all along. The pleadings, the arguments and the decorum of a court, all of it captivated me and I did my internship with such dedication and enthusiasm that I was offered a part time employment by the Counsel to assist him with the cases which continued for three years of my law college where I saw myself being transformed into an Advocate much before my graduation.
I also interned with Advocate Dr. V. K Aggarwal who was also the former Law Secretary and had drafted the Arbitration and Conciliation Act, 1996 where I got the first-hand knowledge on arbitration proceedings and their conduct. I observed the proceedings of various arbitrations, prepared briefs on various cases and performed extensive legal research on SEBI Regulations, Telecom Laws and Company Laws. But most importantly, I got the opportunity to gain prodigious knowledge about Arbitration as a subject from V K sir.
Tell us about being awarded the Achiever Award, and your experience with Justice U Tha Htay.
(Simar has two major achievements namely Achiever Award for displaying leadership qualities by the University's Founder President in the presence of Hon'ble Chancellor and Vice Chancellor of University and a letter of appreciation for efforts and conduct in International Seminar on Global Environment and Disaster Management from Hon'ble Justice U Tha Htay, Judge Supreme Court of Myanmar.)
I was deeply obliged with the fact that I was bestowed with that award and that my University thought I was worthy of it. After all the great learning, valuable mentors in the form of teachers, wonderful friends and many good memories, I owe Amity Law School II a lot and this award is simply an acknowledgement of the fact that my efforts and achievements have been supported and honoured by my college. Experience of college is one of the paramount experiences that one goes through life and for me my college journey has been simply astounding.
My experience with Hon'ble Justice U Tha Htay was extremely enriching and enlightening. I was chosen to represent my University in this seminar and after a personal interaction with all of us, fortunately, the organizers found me competent to assist Hon'ble Justice U Tha Htay during his stay in the conference. I assisted him with his seminar briefs and meeting schedules throughout the seminar after which I was given a souvenir from Myanmar and a Letter of Appreciation for my work from the Hon'ble Justice himself which was a rare and privileged honour for me.
Being a LAMP (Legislative Assistants to Members of Parliament) fellow is a great achievement indeed. What all did you have to do in order to get selected?
Before answering this I like to share my gratitude to my previous faculty Dr. Sam Abraham. He was the person who pushed me to fill LAMP application and made me believe that I can get through this.
In order to get selected, I had filled in my form with due diligence and made sure that I stick to the word limit that I was asked for. Once my application was accepted I was called for the personal interview before the panel three experts. For this I made sure that I speak only what I know and remained calm and confident throughout the whole interview even when I did not know the answer to any question.
Tell us about the SoP you submitted for the LAMP fellowship?
I did not prepare any SoP in advance and had filled my form spontaneously so I don't have my SoP exactly but in that I had broadly mentioned that as a lawyer we generally see how Courts makes use of our existing laws to deliver justice. Till now I had seen law getting declared, but this fellowship would get me the experience as to how law and legislation is actually born and how the legislature of largest democracy in the world works. Further from this fellowship I intend to get insight the working government mechanism since it is directly responsible to our parliament.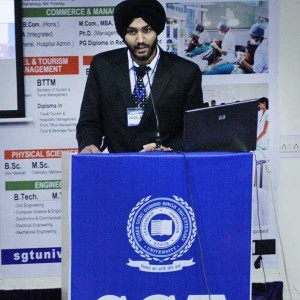 How does one apply for the LAMP fellowship? Tell our readers about the process, requirements and finally your suggestions to our readers who aspire to become a LAMP fellow?
To apply for LAMP, one has to be very vigilant. The online application for this fellowship opens around the starting of year and it is open for around 20 -25 days. One can find the link of application on LAMP website. Any person who is of age below 25 years can apply for this fellowship provided he is a graduate. My suggestion to anyone who wants to become a LAMP fellow is that keep your article on policy issue ready in advance. Also keep asking yourself that why you actually want to pursue this fellowship because in the SoP you should write what you actually intend and not what will constitute a right or good answer (There is no good or right answer). For interview I would suggest that the aspirant should know what they have written in their application form, few basic knowledge on the structure of parliament and current affairs.
LAMP fellowship provides an excellent opportunity to interact with Legislators at a personal level, and to understand the policy process. What have you learned in your stint as an LAMP fellow?
Well LAMP fellowship has just started and I feel each day is new opportunity to learn and this is the ultimate objective of this fellowship. You learn and experience things which you don't know and which you can never experience in your normal routine work. I have learned to be more responsible and now I know that unlike the judgmental view, Hon'ble Member of Parliament actually works a lot.
Tell us about working with your MP. What is the experience like? Please tell us about the kind of work a LAMP Fellow is required to do in a typical workday.
I won't be able to tell you the name. However the experience has been extremely delightful and knowledgeable. The work of LAMP fellow is nowhere strictly defined or codified. He is there to assist his Hon'ble Member for the work related to parliamentary affairs. In a typical day when Parliament is in session, he has to go through around 6-7 newspapers for getting updates on current affairs of country. He has to read each of the documents tabled in parliament and then prepare briefs about them. Further he draft's starred, unstarred and supplementary questions for his allotted Hon'ble member which could be asked to the government. Preparation of Private Member bill and researching on topics on which the Hon'ble member has to speak in parliament is also the part of the job.
The work is slightly different when parliament is not in session. Here the work is mostly related to research for the policy issues which your member is interested in, attending various conferences, seminar, committee meetings etc.
Do you have any plans to pursue higher education in the future?
Yes I am planning to pursue my higher education from a foreign university after the completion of this fellowship, most likely in the public policy.
Is there any message you would like to share with our readers?
My only message to all would that do whatever you like with utmost sincerity. There is not just one path that is right as prescribed and you don't have to follow what others are doing. In fact, most of the times, the path that is less travelled often leads to the most fulfilling and fruitful journey.
Finally tell us in which specific role you would like to see yourself the role of a lawyer, policymaker or a reformist of the society we live in.
Well why not in all three. I would love to keep my roots as a lawyer first and then I wish to contribute my experience in policy making. I believe if I can discharge my previous mentioned roles honestly then surely the third role of reformist will get fulfilled itself.