Sonal Kumar Singh graduated from CCS University, Meerut, the batch of 2006. He then went on to pursue his Masters from Kings College London. He is currently Managing Partner at AKS Partners, where his work includes business development, to reach out to clients, execute the work and also handle the team well.
In this interview, we speak to him about:
Studying at Kings College London
Tips on writing SOPs and traits required to  bag a scholarship
Importance of higher education
Managing his own firm.
HOW WOULD YOU LIKE TO INTRODUCE YOURSELF TO OUR READERS? PLEASE TELL US SOMETHING ABOUT YOUR PRE-COLLEGE LIFE?
I am a corporate and dispute resolution lawyer and the Managing Partner of AKS Partners (formerly known as M/s A.K Singh & Co.) My practice area involves Domestic and International Arbitration, Banking & Finance, IPR & Company Law. Law has always been my passion and there is nothing I enjoy more than working on a challenging case or issue.
The best I could describe myself is as a person who believes that the only essence of succeeding in life is to constantly strive to learn more and more. I am an ardent believer in the saying "Life itself is your teacher and you are in a state of constant learning".
Apart from this, I would describe myself as a book lover and enthusiastic traveler.
My pre-college life was more of fun and less of studies. I did my schooling from Gyan Bharati School, Delhi and opted for commerce as my stream in the tenth standard. I wanted to be either in armed forces or to be a Chartered Accountant, maybe because a lot of my friends wanted it for themselves. I ruled out armed forces as I was unable to bring my weight down from 100 Kgs till the end of my school life. Chartered Accountancy ruled me out when I was not able to clear my Intermediate Exams. At that time "Law" chose me, as while pursuing my LL.B. (which I was doing more as a side subject), I got an offer from King`s College London to pursue my LL.M. Lot of my friends who were also aspiring to do their LL.M. from Kings College London were more excited than me for my offer.
HOW WOULD YOU DESCRIBE YOUR JOURNEY AS A LAWYER?
I would say that my journey as a lawyer started right from the day I started my Masters in Law from Kings College London. I always believed that apart from your course studying, it is very important to interact with the dignitaries of the legal fraternity and gain as much practical knowledge and exposure as one can. While studying, I firstly interned with British Institute of International and Comparative Law based in London where my work profile was of a "Researcher". During this internship, I extensively researched for a book "Damages in International Investment Law" which was published by BIICL. The author was kind enough to acknowledge my contribution to his work and mention the same in his book.
After this, I started working with a London based NGO which helped the physically disabled people to get their claims and justice. Fortunately, after my course finished, I had the opportunity to work with and assist Professor Martin Hunter, a renowned dignitary in the field of arbitration. I worked with him as a Research Assistant where I was given extreme exposure to legal knowledge, the working strategies, and atmosphere of a foreign lawyer/firm. After this overwhelming experience of mine, I came back to India where I joined the practice and since then have been constantly working as corporate and dispute resolution lawyer. Meanwhile, I also cleared my exam for qualifying as a Solicitor in England & Wales.
Over the last 12 years of practice, in the capacity of a partner of AKS Partners (formerly known as M/s A.K Singh & Co.), I have had the opportunity to work with and represent few of the top International and Government companies and clients.
So I would say my journey as a lawyer till now has been incredibly enriching and delightful but it's just the beginning.
HOW WAS YOUR EXPERIENCE AT KINGS COLLEGE LONDON?
Experience at King`s College London was life-changing for me. It changed me as a person. When I decided to pursue my Masters from Kings College London, the idea was to have a good time in London and also study whenever time would permit. But as soon as I landed in London, I felt differently about myself. On the first day of college, I gave my name for the post of Treasurer for the election of LL.M. Student Committee. I was surprised with my self as I had never taken such initiatives in India. It was just a beginning for me, as I started participating in everything that came my way, be it debating competitions, moot courts, mock courts, student elections and so on. Moreover, I really enjoyed the style of teaching and the exams. For the first time I came across the term "open book exam" and I was very excited and confident as well to top the College as we were permitted to take any book in the examination hall. My happiness was short-lived, as the examination paper was designed in such a manner that it was not possible to find questions in the book and write the paper unless your concepts were clear.
WHAT ARE YOUR VIEWS ON THE IMPORTANCE OF HIGHER EDUCATION?
I have always believed that higher education whether in India or abroad gives you better prospects and opportunities. These days in order to have a specialization of a particular law, most people pursue Masters in Law to enable them to choose a particular field of law and getting specialized knowledge in the same. Obviously, great skills and higher education gives a person an edge over others in the job market. But most of all, I believe that if someone, utilizes their time well during the LL.M. it is an extremely useful exposure that anyone can get. Your way of looking at things change. You are completely by yourself and one learns to live life as it comes. Personally higher education drastically changed my personality, perception, and way of working.
WHAT ARE THE NECESSARY TRAITS ARE REQUIRED TO BAG A SCHOLARSHIP FOR LLM?
Obtaining a scholarship for LLM especially for universities abroad is not an easy task. Scholarships are either given by the universities directly or through other government or privately funded institutions. The concept of scholarship is taken very seriously abroad as they believe that scholarship shall only be given to those who truly are in need of it or truly deserve it. If one aims to bag a scholarship for LLM, it is recommended that they need to start working beforehand for the same. Earlier you start working better it is. In my experience, the most important aspects or criteria for giving of scholarship is the working or internship background of the candidate, grades of the candidate, writing skills such as publications of articles or papers are given extreme importance.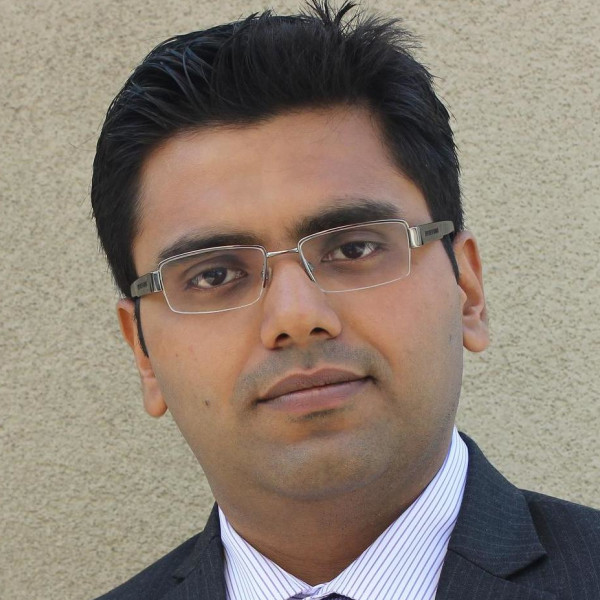 WHAT SHOULD BE KEPT IN MIND WHILE WRITING SOPS FOR LLM ABROAD?
While writing an SOP, one needs to be more realistic and clear in their vision. The purpose of SOP is to be explained in brief to the universities as to what is your background, your achievements and your aim in future.
One should keep in mind while writing an SOP that you should be well able to communicate your thoughts and vision across and also be clear as to what is the purpose for which they want to pursue Masters and career in Law.
AS PARTNER WITH M/S A.K. SINGH & CO. (WHICH IS NOW AKS PARTNERS), WHAT ARE YOUR ROLES AND RESPONSIBILITIES AND WHY DID YOU CHANGE THE BRAND NAME OF THE FIRM?
I was promoted as a partner of M/s A.K. Singh & Co. in 2010. In the beginning, my core responsibility was to head the Arbitration and Dispute Resolution team with around ten advocates. Being a partner in charge, it was entirely my duty to do business development, to reach out to clients, execute the work and also handle the team well.
Since then I have grown a lot professionally, as when my father Mr. Ashok Kumar Singh who was the founder of the firm M/s A.K. Singh & Co was designated as a Senior Advocate in 2015, he gave up the ownership of the firm and the working and running of the firm came majorly upon my shoulders. However there were other partners at that time, but we had to step up and jointly take the responsibility of the firm. Now in three years, with the right direction and immense support of my seniors and colleagues, we have changed the corporate name and branding of M/s A.K. Singh & Co. to AKS PARTNERS. There is a specific reason to re-brand which was to actually keep up with the market trends and to align our brand or name with the vision of the firm. Also, with the firm's growing international practice, it was felt necessary to re-brand and rename the firm.
CAN YOU RECALL THE FIRST TIME YOU APPEARED IN A SIGNIFICANT MATTER IN COURT?
Yes, I do remember it. It`s still very fresh in my mind. Way back in 2009, I was supposed to appear in a matter with my senior. We were representing a PSU and the legal issue which was involved in the matter was 'whether the parties are bound by the procedure laid down in the arbitration agreement, even when by subsequent exchange of letters, parties have agreed for a different procedure". The matter was fixed at 2.15 pm before the Delhi High Court. During the lunch hours, I got a call from my Senior that he will be late and may not reach in time and as the matter is already fixed for 2.15, I should start telling the facts of the matter till the time he reaches the court. I could feel that all the blood drained down my face and my heart started falling in my stomach as I was completely not ready for it. To add to the pain, I saw Mr. Krishnan Venugopal, Sr Advocate, sitting on the other side. Though it was clear that he would be representing the Respondent, somewhere deep inside I was hoping that he is sitting to mention some other matter. I was wrong, he was opposing us in the matter. However, once I started arguing that matter, my arguments went on for almost 45 minutes. I felt relieved once I finished my arguments and turned around to see my senior sitting behind me. He didn't say anything to me. The other side`s arguments also went on for almost 30 minutes and the order was reserved. My senior went out of the room without saying a word and I was a little confused about his poker face reaction. After fifteen minutes I saw my phone and there was a message from him-"well done".
HOW DO YOU SEE THE FUTURE OF YOUNG LAW PROFESSIONALS?
In the last twelve years of my career, I have had the opportunity to work with young law professionals. Out of that experience and as a general observation I truly believe that the young law professionals are extremely hard working, through professionals and have the zeal to succeed. The qualities are the ingredients of achieving success. So I have no two doubts that the young professionals with their qualities coupled with the opportunities will be extremely successful in future which can be seen from the fact that you would find young professionals in every part of the world in different roles.
WHAT ARE THE SKILLS ONE NEEDS TO DEVELOP TO SUCCEED IN THE LEGAL PROFESSION?
There is no set formula or skills one needs to develop to succeed in the legal profession. To succeed in anything in life including legal profession one needs to enjoy what they are doing and be patient. As far as the skills in the legal profession are concerned, it is important to have good communicational and analytical skills. An eye of a perfectionist is what makes you stand out from the crowd. You need to know the art of meeting people and communicating with them. Apart from this, time management and the zeal to learn are the most important things.