Stephen Mathias graduated from NLSIU, Bangalore in 1995. He pursued a diploma from the College of Law, York as a Chevening Scholar. Thereafter he joined Arthur Andersen, and worked there for three years. Later he moved on to the Bangalore office of Kochhar and Co., a leading law firm with which he has been associated since 1999 and is currently the Partner-in-charge. He is also a co-chair for the firm's Technology Law Practice, which is a first of its kind in India.
In this interview he talks to us about:
His initial interest in Law and the subsequent formulation of his career goals
His experience at Arthur Andersen
His experience as a Partner at Kochhar & Co. in Bangalore
The development of Technology Law Practice
You started your legal education in 1990, can you tell us "why law"?
I did not have any close relatives who were lawyers. I was generally interested in Economics, Political Science, etc. and law seemed to be closely allied. Moreover, National Law School had opened in Bangalore and I thought it was worthwhile to give it a shot. I wrote the entrance exam and got in. After that, I did not hesitate to join.
Tell us a bit about your time at NLSIU.
Looking back, it was truly a revolutionary approach to legal education. There were some special moments. For example, while learning criminal law, Prof. Joga Rao would choose a case that brought out the intricacies of the ingredients of a section, get two students to argue for one side and two students to argue for the other side. It was great fun, far more so than watching even an engrossing Law TV series. The focus was on thinking, arguing, logic, rather than on mere rote learning. Our batch was also the first in NLSIU to experience open book exams. For the first one, we all went in, rather cocky, thinking it was going to be a breeze only to come out shocked having encountered long and confusing fact situations that required us to think, navigate through the facts and figure out the relevant from the irrelevant portion. I also enjoyed Prof. Devidas's explanations on concepts of Constitutional Law, especially his focus on equality. I would say that though the institution was not at its best on commercial law subjects like Contracts, Company Law and Taxation at that time, I think Dr. Menon was truly a pioneer in his different approach to legal education. And I'm grateful to many of the faculty members who sacrificed a lot to teach us.
What career goals did you have in mind while studying at NLSIU?
In my third year, I encountered Corporate Law and took to it immediately. I felt I had found my field. Later on, when we had our pick of electives, I always chose topics that were allied to Corporate Law. There was a 'Computer and Law Society' in law school but I did not take to the subject until after I had practiced for a couple of years. I started writing articles in my 3rd year and by the 5th year, was writing on various law related topics for the Deccan Herald and also became the editor of the students' law journal. I remain greatly interested in writing and have written for the Economic Times in the past on law and technology.
How was your experience working with Arthur Andersen upon your graduation from NLSIU?
In those days, there was no campus recruitment. Andersen sent word that they were interested in hiring. I applied and got in. I was recruited at Mumbai, which I didn't mind as I had planned to start my career in Mumbai anyway. I had a job offer from RA Shah at Crawford Bailey as well. However, Andersen was paying me 3 to 4 times more and I found it to be a more exciting opportunity. Standards were extremely high. There was a huge emphasis on client servicing. I learnt how to communicate in simple business language, coupled with a logical flow. I realized that in Corporate and Commercial law, to be a successful lawyer, one has to possess strong commercial acumen. Almost everything you do, every transaction, has a tax implication. I learnt a bit about tax while I was there. I enjoyed Bangalore more than Mumbai though, because there was no separate legal team in Bangalore due to which I got to work a lot with the accountants.
You did a diploma in European Law from The College of Law, York. How was that experience?
I applied for the course and received a Chevening Scholarship. It involved 6 weeks in York pursuing a diploma on European Law and 6 weeks in London working with a law firm. It provided me a chance to get some international exposure. In York, there were classes every day, but there were no exams. Most of us didn't take it too seriously. In London, there was not much work given to me at the law firm I worked at, Wilde Sapte. I discovered an amazing city with every kind of attraction imaginable – the history, gardens, plays, musicals, museums, walks. I made it a point to experience London in some new way every single day. I had a total blast and I have to admit, it was more like a paid holiday. If the aim was to expose Indian lawyers to British culture, my participation in the scholarship was a resounding success!
What prompted your move to Kochhar & Co. in 1999?
Andersen closed down its legal practice in 1998. I took a small break and a bit of time to find my feet again. Kochhar & Co. were looking for a new partner for their Bangalore office/chapter. I met Rohit Kochhar and was instantly impressed. He emphasized on client servicing and I felt that he was closely aligned to my way of working and the Andersen philosophy. When I was selected, I decided to join instantly. I spent a month in Delhi initially and I found working with Rohit Kochhar and his attitude to achieving success to be quite inspirational.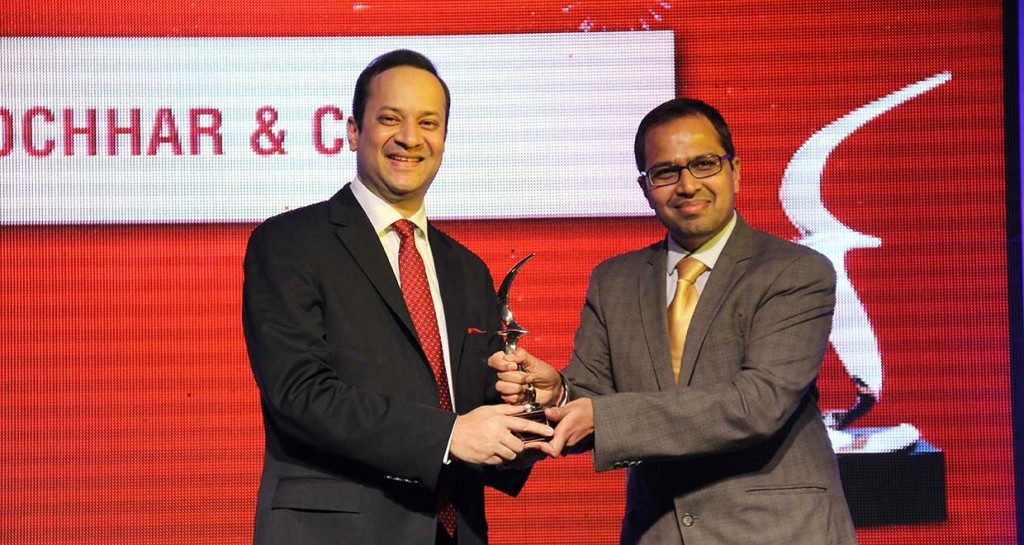 Being a pioneer of technology practice you represented reputed international clients and engaged in high stakes work right from 1999. What has your experience been like as a partner heading the office in Bangalore?
The initial years involved a lot of hard work. Rohit Kochhar gave me a great platform and freedom to build the practice. Through our tech practice, we built a clientele of international tech companies. Managing an office involves dealing with substantial non-legal work like strategy, accounting, HR, etc.
In more recent years, our partner Suhas Srinivasiah has played a substantial role in growing the practice and has been the backbone of so much of the work that we have done.
You set up the Technology Law Practice. How did that come about?
When I was in Andersen, paradoxically, for Bangalore, I did a substantial amount of securities work. It has continued to be a small part of my practice. But I did a lot of work in IT Contracting. I found that there were many international tech companies who needed specialized tech lawyers. I jettisoned Securities Law, concluding that I had no future with it in Bangalore. We set up the Technology Law Practice the moment I joined Kochhar & Co. and did a lot of research on Technology Law. Those were the incredible days of the 'dot com boom'. Internet law was changing in the US literally every week.
What does the technology law practice really comprise of?
There are two parts to it really.  There is general commercial work we do for tech companies.  This could be corporate compliance, employment, real estate, regulatory.  Employment and real estate are particularly large practices because a large software development, BPO or call centre unit will have a large office and a huge workforce.  Then there is the tech work – licensing, outsourcing, e-commerce, privacy, telecom, IP.  There are some more specialized areas like virtualization and voice over IP implementation which is the biggest part of the Technology Law Practice.
Voice over IP seems to be a somewhat unique practice. Tell us a bit more about it.
India has many restrictions on the use of voice over IP (VoIP), in terms of it being used only by persons within the same group, prohibition on inter connectivity with PSTN, etc. Then there are issues around the use of the same PBX for IP and PSTN, call managers in the cloud and overseas maintenance of voice mail and recording of calls. Every large company would have implemented a VoIP based voice communication network. They want a seamless system whereby you can use your soft phone no matter where you are, whether in office or at home or whether in India or overseas. Indian law prevents this and there is a fair amount of structuring in terms of what is permitted and what is not. Then there are separate provisions for call centres which can have IP and PSTN inter connectivity. But these undertakings are subject to numerous restrictions as well. I think I enjoy this work because it satisfies my need to be more than just a lawyer. At the same time, it is very challenging and it's essentially a lawyer practicing within an environment of technology professionals.
What are the key areas of technology law today?
Internationally, technology law has never been more exciting than it is today. You have cloud computing and the ability to provide services remotely. Different applications like email, social media, e-commerce, mapping, etc. are increasing connectivity leading to huge privacy concerns. The sharing economy and the likes of Uber and Airbnb are challenging traditional ways of doing business and concepts of law. In India, there is a fair amount of unrest within traditional hardware distribution channels over the discounting of pricing by e-commerce platforms. These throw up issues relating to foreign investment regulations and competition law. At the moment, the start-up scene in India is truly exciting.
What are your areas of work outside technology law?
I do some amount of corporate work. I have been more active in employment law of late. A key focus for me is risk management. I help clients and other partners navigate through difficult situations, helping them understand what the different options are, the risks under each and that an optimal solution is one that balances risks and the needs of the client best. I have recently been doing work in the field of renewable energy which I find most interesting. I also spend time helping to grow different practices.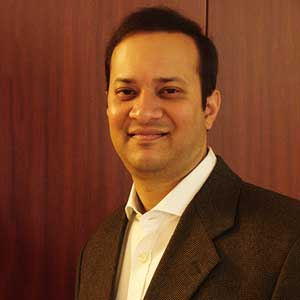 You have an interest in public policy. Tell us a little about that.
I am terribly dismayed by the direction the regulatory environment in India has taken in the last few years. The era of liberalisation of the 1990's has passed. India is a highly over regulated market. Many of my international clients are taken aback by the extent of restrictions and conditions to doing so many things in India. India badly needs a strong dose of right-libertarianism. There needs to be a focus on finding an optimal level of regulation so that the needs of public policy and freedom to do business are better balanced. Every restriction, every condition must be questioned and there must be a justification for the curtailment. I also feel that the expertise of corporate lawyers, as opposed to senior Supreme Court lawyers to contribute to government policy making has largely been unexplored. Corporate lawyers are closer to the clients and have a better sense of how regulations affect businesses. I'd like to see the government appoint corporate lawyers to help with reforms.
Can you give us a few examples?
Take the Companies Act, 2013 for example. It is a terribly retrograde legislation. There are restrictions on so many things such as your financial year, how to issue shares, transfer of shares, related party transactions and so on. Apart from that, there are still limits on voting rights for preference shares, buybacks are still difficult. To add to that, the MCA has come out with a plethora of regulations with the result being that the total volume of company law regulation in the country has increased, not decreased. I was doing an ESOP plan for a private company recently – there are regulations on private companies as to minimum vesting period, limits on promoters receiving ESOP's, acceleration of all options in the case of death or disability, etc. This is completely unnecessary and an interference with management. The current company law has largely taken us backwards, making doing business in India much harder while creating too much uncertainty in the system.
What do you think of the new government's focus on ease of doing business? Would you say the bureaucrats are 'trigger-happy'?
The one positive thing I would say about the current government is that their sentiment is in the right place. But we were hoping for change that is transformational and we have not got it yet. There have been some changes in Company Law that have reduced some of the restrictions imposed by the new statute.
We were looking at the new industrial relations code recently. It is largely a combination of several laws without much change in the laws. In fact, some changes make life more difficult for employers. Do we still need a law that requires a business to take permission from the government to retrench an employee? Some changes to the proposed Land Acquisition Amendment do not make complete sense and have not been properly explained, even though the key changes are absolutely essential. I get the feeling the bureaucracy is not on board with the idea of liberalising India further.
What is life like outside of law?
The days are full with little time to myself. I like working out at the gym. I enjoy listening to a mix of jazz, blues and country music. When I travel I map where the concerts are and try to attend some that fit my schedule. I follow the world of the internet and changes in technology and Technology Law closely. Looking after my kids takes up a large part of my weekend and spending time with family is a truly enjoyable part of life.