This interview has been published by Prabhjot Singh, Priyanka Karwa and The SuperLawyer Team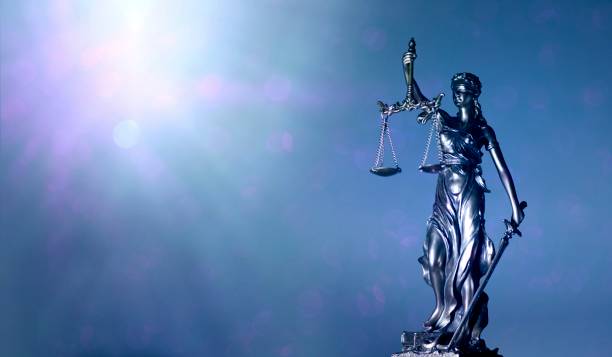 What prompted you to choose legal studies, post your Class 12 Boards, when you had the option to study architecture in a reputed government college?
Long story short, from the beginning itself I had been looking forward to doing something different in the governing system. I had also wanted to break the family's custom of pursuing engineering studies, if you are being born as a boy. If one wants to work in the managing system, there are only two domains where you can start working from – while the first is Management, the other one is being law. And law is a kind of subject, which starts where management ends. Further, since inception of the universe, it has been governed by law. So, I chose law in order to fulfil my aspiration of doing things differently from the usual course. As I say, once you are a lawyer, you are not jack of all trade, but master of all trade.
Having studied your undergraduate legal studies from Amity Law School, Jaipur, Rajasthan, what were the challenges faced by you?
I think you need to first ask me why Amity Law School Jaipur. During my time, from the group of faculties, four of them were stalwarts in their subjects who happened to teach me during my course of five years of law school, helped and backed me a lot. Those were the faculties who knew their subject inside out and used to deliver lectures at global conferences on a daily basis. The faculties of the college made me interested about Amity Law School Jaipur.
Being from a traditional Bengali family with humble sports background, who has got more knowledge about engineering and medical colleges, they had no knowledge about what 5-year professional law course or law school entails. For my family, every lawyer sits below a banyan tree with a typewriter, as are shown in the typical Bollywood movies. The circa was 2012, when internet penetration was very low, and information was not very easily accessible. Therefore, having no knowledge of CLAT, I relied on two things to choose my college.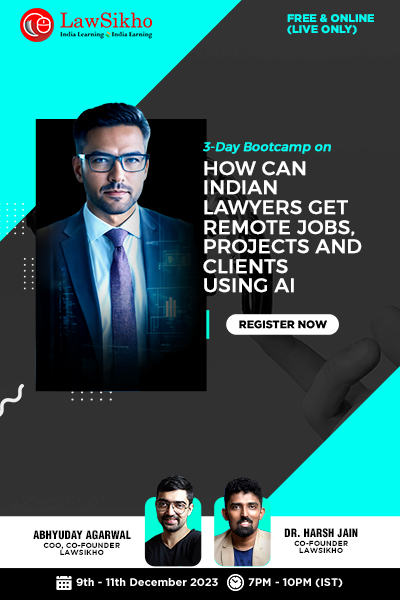 As I mentioned above, faculty was one of the reasons, the other being a little funny – it was the Indian Premier League. Amity was one of the sponsors of Mahendra Singh Dhoni and the use of the logo Amity University in his bat and the Rajasthan Royals team, intrigued me into joining the law school, to pursue my five years of legal studies. Additionally, myself being an avid sportsperson, the seemingly world class sporting facilities at Amity Jaipur made me more interested to join.
After getting inside, there were lots of challenges. The timing of the library was one major concern. We used to have two libraries – one law school library and the other one was the central library.
Central library used to operate from 9 AM to 8 PM. And the law school library timing was from 9 AM to 5 PM, which means resource was not easily accessible. If, one compares that to the libraries of one of the most reputed global law schools of the country with Institution of Eminence tag, where faculties have connections with many reputed organizations in backing their students, to pursue research and internship, Amity Law School Jaipur was nothing at that point of time.
I still remember when I got my internship at IIFT (WTO Studies) and Indian Oil, it was the walk of a lonely road for me, with my shadow being the only companion. So, one may easily comprehend how tough my journey was.
What prompted you to opt for pursuing Masters of Law in Energy Law from UPES, Dehradun?
Well, while planning for doing my masters in India, I was not looking for Masters in Energy Law, it was International Trade Law which I was looking forward to specialize in. Being a sports-person, I always had a keen interest from the beginning in the domain of Sports Law and wanted to make it a strong base along with International Law.
Unlike the European Universities, which offers much flexibility to its admitted students to study and research in only in the subjects chosen for the specialisation, most Indian Universities are very inflexible.

In Indian LL.M.'s you start with some basic subjects like Legal Research Methodology and so on, and then later on towards the second half of your course, i.e., the second semester, you get your subject in which you want to pursue your masters. But this is where there was a tweak in the story.
When I was about to start my final semester at UPES Dehradun, I was informed by the University authority abruptly, that since I am the only student who had opted for the subject, they cannot provide me the same, and I have got to choose between the Corporate Law, Cyber Law and Energy Law specialisation. Hearing this I had initially decided to leave the college.
However in these testing times, my parents and two elderly professor were the ones who had supported and motivated me by suggesting that since you have spent six month, leaving the college without taking the degree, would lead to wasting of your time only. Per their advice, I continued my LL.M. in Energy Laws from UPES, with the aim of specialising in the niche domain of Energy law and that is how I got my masters in Energy Law, as there is a saying "Knowledge never goes in vain."
When I compare my experience as a student in Indian Universities, with that of where I am employed, I can realize how stark the difference is in between them, and this is the difference which makes all the difference in the students studying in them.
Were you always bent on pursuing an academic career post completion of legal studies? How did you prepare yourself for the same?
I had not always harboured in my mind for an academic career post completion of legal studies but yes at certain corner of my mind, I had wished myself to see as an instructor. We, Indians are always complaining toward the law society that Sports Law is a niche area and that we need to work on it to make it more mainstream.
Many people also say that we need the future of the country in the Sports Law in India; but how if you asked, people will be saying it is tough to answer. Now if you look at the countries like United Kingdom, you will see how sports law is an important and developed subject, also even smaller countries like New Zealand, Croatia, Ghana etc. have a proper developed knowledge of sports and education related to it, with young lawyers supporting it.
While doing this research, it made me realize that young and future lawyers are created, only if one can share the knowledge with the future of the country i.e. the "students".
The only way you can inspire the future and make the world a better place if you reach out to the students, and the only way a person may do so is by joining the academics. Therefore, I joined the academic side, so we can have large number of budding lawyers. Further if you say that you want to join the academics, I will suggest one should love one particular subject and gives his full dedication to it by research and publishing.
If someone is interested in an academic career in law, how would you advise the concerned professional to work towards that goal?
Well, there is only one thing I will advise them – you need to dedicate yourself toward one particular subject as your major, then try to master it by researching and publishing as much as you can.
You had been an avid sportsperson right from your school days, what prompted you to choose a career in sports law over and above a career as a sportsperson?
To answer this in depth I will provide a little introduction to my family from which I belong. See, sports run in my veins. My mom used to be a state-level cricket player and my father used to be a football referee. So one can say that I have seen sports as an activity very closely, and it has made me also attracted to sporting activity. I still remember that I used to practise cricket every weekend and football every weekday back in my childhood days.
But later part of my life, I have concentrated on football only, in which I played for Sports Authority of India Eastern Region. But later on, an injury lead me to stop the practice, but as you know, once you dedicate your love towards sports, you cannot neglect it.
So, I thought if you cannot practise the game on the field, why don't you practise it differently, as a discipline. I still remember back in 2017/2018 Indian people were unaware about the subject of Sports Law.
There were only very few people who knew about it. Even its in developing phase today, people still get confused with management and law. But sports law has always been active in India. Looking back as far as 4th Century BC, there was a script which has mentioned about the law of games, which in most likely a board game. I researched this topic within my own studies and became aware of how most people were not aware of the existence of sports law, even in today's society.
Nowadays, as sports law is undergoing its development phase, many new upcoming lawyers want to know about the subject. They complain about the lack of knowledge available as we don't have that much faculty who have specialisation within the subject. So, I thought, why not take in charge without complaining like most others and start to develop future Sports Lawyers. As soon as I thought this, from that time onwards itself I tried to change my passion into an education degree, so I can create the structure and teach the same to my students.
After this, everything falls in place, and I got an admission call from Nottingham Trent University with an International Scholarship. This in itself came after sacrifice of many nights' sleep. However, I did the same for the sake of my country and other underprivileged students from around the world, who want to study this subject and can't be due to family or monetary reason.
Furthermore, there is more to be done for Athletes in India. These individuals suffer a lot due to lack of proper legislation / regulations of sports of any kind. Not only that, the legal system in India still now needs more research as even the Supreme Court sometimes get confused about whether some organisation representing the country will be considered as State or not. There is also a question of whether National Olympic Community will be considered as a supreme governing body or not. So, I just want to dedicate myself as a bridge to fulfil the gaps in my legal and educational systems. This has led to my love of sports developing into a passion for Sports Law
You had completed your Second Master in law (LL.M.) from the prestigious Nottingham Trent University, United Kingdom, with an International Scholarship. Please share your experience starting from application stage for the LL.M., to the scholarship application up to your experience of studying at Nottingham Trent University?
Well, from the beginning it is a smooth running operation compared to many Indian traditional universities, and the university authority will always be in touch with you, for every point of your application to fill the scholarship form.
Now moving toward education system, not only Nottingham Trent University, even all the British Universities has the open and flexible education system, where we can take any subject as elective subject with our law subject, and secondly in Nottingham Trent University particularly, you have one of the famous Sports Law Professor Simon Boyes, who is considered as one of the chief architect for the development of sports law in the world.
Post your LL.M. from Nottingham, you had also briefly worked at one of the prominent Football Clubs in the English Premier League Circuit. Kindly share your experience of working in the same including the work you used to do in the same organisation.
Well see life there is pretty fast and timely, so it was good experience with some commercial experience, but yes if you have habit of hard work and smart work mixer you will enjoy their work culture.
You have undertaken multiple diplomas and certificate courses, more importantly, from the International Olympic Association (IOC Young Leader), FIFA, UEFA. How do you choose courses for the purpose of skill-development?
So there is a saying knowledge is like ocean, even if you try to conquer all, still you can't, and if you say you have learned everything it means you are only dooming yourself. For me I chose the courses at first for the thirst of the knowledge and secondly according to my student's need because at the end of the day you are the captain of your crew which are your students.
Despite being someone involved in the development of sports law in India, you have handled assignments of teaching other law subjects at ease and is quite popular amongst your students. What is your secret in being a popular teacher amongst the students?
Thank you for saying so, but I think every student have someone who is favourite to that individual, but if you ask me I will say I always motivate them, try to listen them, collaborate with them; sometime try to empathise with them and treat them with utmost respect as upcoming future buddy lawyers.
Apart from being an Assistant Professor at Jindal Global Law School Sonipat, you are also the Assistant Director at Centre for Sports Law Business and Governance of the law school. Kindly share your experience of working in the same, so far.
It's a dream for me to work with one of my role model and one of mentor and guru Professor Shaun Star, and really like to work under his leadership as he has taught me many things, and once it was also my dream to learn under him but that is fulfilling in another way under his leadership.
Apart from your role as a Professor, you seem to be a multi-tasker, as you handle multiple roles as an Editor, Author, Guest Lecturer, Editorial & Review Board Member. Kindly share your experience of working in multiple roles at the same point of time.
All I want to say in one sentence I enjoy to work and love to dedicate my time to the subject and development of future generation which is students
What is the recipe of your success in successful multi-tasking, which you believe law students of today should develop?
My tips to all the budding sports lawyer are to first change your passion for sport into love and interest towards the subject as like, you do same with your girlfriend or boyfriend, because subjects are like girlfriend or boyfriend only. How can you be happy if you don't have interest in her or him? It will lead to break up, but more you are interested in a girl or boy and give him or her time she or he deserves, will give you more love in return, so same is with the subject. You have to have a passion and drive for sports to engage within the study of sports law.
The second and more important tips will be to be curious about every rule and the judgement you come across and think why it has been decided like this or it has been not done in the other way, the more you think more capable you become.
From having been appointed as a visiting faculty of SLS Hyderabad, you have gone a long way on becoming the Indian to be appointed the Ambassador of ISDE Law Business School Spain, a visiting faculty at IIM Rohtak , Research Analyst at Nehginpao Kipgen Centre for Southeast Asian Studies and an Assistant Professor at the Jindal Global Law School.
How do you find this journey in such a short span of time of a little over two years?
Well, Actually in my mind there is a thinking that when I am in this field there are lots of senior faculties who are at first senior to you and secondly they have more experience than you. So, for making it there and to sit on the chair of this assembly, one needs to be humble and spend more of their time in practising as well as sleeping less, because firstly you need to fill the gaps. Additionally, you always need to be one step ahead of them.
Amongst so many achievements in your life, what is that one failure that redefined who you are today?
Well, there is nothing as such. Even if there is, I think I have forgot the same by this time. I always like myself happy and I don't look at the past or think about the future as you know I live each day and each moment of present as the last day, as you know present is gift to us by time.
Being avid sports personnel and being involved in the development of sports law in India, how effective do you think AI and Legal Tech can be in the meaningful development of the sports law in India?
In the world of IoT and constant change, its always helpful, as it helps to get access to more research document and case list around the world so one does not have any more barrier in the education world.
Lastly, before we end our interview, what piece of advice would you like to give to the law students of today?

I will suggest them, before if you want to win this subject, it's advisable to first change your passion for subject into love and interest towards the subject, then try to be always humble never let it enter our head.
Secondly always keep in mind law that it is a professional subject, so don't mug it up without understanding the subject as you know mugging it up means you will be theoretically sounded and top for many, but in court it is always not the same thing, which is mentioned in the book, you need to be practically smart.

Never think about the marks, try to think about grasping more and more into practical view.
And at last I will say them all that, it is your life, try to decorate it on way and try to be honest and listen to heart always. You all are young and will be having competitor whom you treat as enemy, then feel yourself lucky for having enemy as you know that a clever person learn more from his enemy then a fool from his friend.
If any problem comes, always keep in mind that problem is not the problem but problem is your attitude about the problem.
---
Get in touch with Prof. Subhrajit Chanda-