Sukanya graduated from ILS Law College in 2016. She then went on to pursue her MSc in Law and Finance from Oxford. She is currently working as an Associate at Shardul Amarchand Mangaldas & Co.
In this interview we speak to her about:
Importance of higher education
Her Master's degree from Oxford
Her internship experiences
HOW WOULD YOU LIKE TO INTRODUCE YOURSELF TO OUR READERS?
A book lover who loves chocolate and potato? Well, law is what I do but there's more to me than just that. While I like to think that I'm a serious professional who's a perfectionist to the point of extreme annoyance, there's another part of me that still dances to DDLJ songs and recites the dialogues to Kuch Kuch Hota Hai. Besides Bollywood and books, you'll mostly find me with some wine and Sinatra on quiet evenings discussing conspiracy theories. Oh, and breakfast food for dinner is always good to go.
WHAT MOTIVATED YOU TO OPT FOR A CAREER IN LAW?
As a kid I was a voracious reader so naturally authors like Sidney Sheldon and John Grisham glamorised the field for me. I was into debating from a very young age and so it made sense that the most talkative (read: argumentative) person in class takes up law. Even though legal dramas like Suits and Boston Legal make it seem like it's that simple, being a corporate lawyer in India is whole new ball-game altogether and I guess it was mostly books and engaging conversations with everyone I ever met that made me choose this field.
WHAT KIND OF INTERNSHIPS DID YOU UNDERTAKE DURING YOUR STUDENT YEARS? ANY ADVICE YOU WOULD LIKE TO SHARE WITH PEOPLE WHO WANT TO INTERN AT TOP-NOTCH FIRMS?
I have interned at a total of twelve places. My basic objective was to give every field a chance before I spend 40 years of my life doing the same thing. I won't deny that an internship typically gives you minimal exposure in the first three years and you're only seriously considered in your penultimate year onwards, but I wanted to experience everything – from NGOs to litigation to corporate firms. I started to develop a liking towards corporate law in my third year of college and hence, started interning more with corporate teams in order to solidify my decision to become a corporate lawyer.
Well, I would firstly say an experience at any place will teach you something, so don't be disheartened if you don't get to intern at top notch firms. One piece of advice – always mould your objectives from firm to firm. I always tailor my CV according to the places I am applying at and I tailor my cover letter as well, instead of sending the same generic piece everywhere. This shows that you have put in efforts to be where you want to be and that you genuinely want to be considered for an opportunity to work with the firm. Lastly, now that I have handled a few interns myself, I'd like to tell them that nobody expects flawless work. Do your best, stick to timelines and be dedicated at what you're doing.
WOULD YOU SAY HIGHER STUDIES ARE RELEVANT FOR A CAREER IN CORPORATE LAW?
Speaking from personal experience, I think higher studies are important if you really want to enjoy what you do. However, I don't think the timing matters much. I don't believe there are immediate gains from an LLM degree. For me, the point of higher studies is to broaden my knowledge base of the field and not to score a better-paying job. It does add to your qualifications and employability but it's not an absolute necessity. So I'd strongly suggest that one should do it because they want to know more from some of the brightest minds in the field and the improved career prospects come in simultaneously.
With respect to corporate law, higher studies are bound to help you gain that exposure and edge over others. Unlike litigation, corporate law is about strategizing the right way and higher studies in your area of interest will help set you apart from the crowd. It's all about your knowledge – the more you know, the better it is.
WHICH UNIVERSITIES DID YOU APPLY FOR LLM? HOW DID YOU GO ABOUT CHOOSING WHICH COLLEGE TO GO TO FOR YOUR LLM?
I only applied to two institutions – University of Oxford and University of Cambridge. Truthfully speaking, I prioritized the course over the college and so I was only looking to get through either of them – the LLM in corporate laws at Cambridge or the Masters in Law and Finance at Oxford – because their course curriculums had the very same modules that I wanted to study. In fact, MLF is a dear, dear course as it has the perfect interplay of law, economics and finance and thankfully, I got just that.
WHAT DOES THE CV OF A STUDENT SEEKING ADMISSION TO A PREMIER UNIVERSITY OFFERING AN LLM PROGRAM HAVE TO LOOK LIKE? WHAT SHOULD BE KEPT IN MIND WHILE WRITING SOP FOR LLM ABROAD?  WOULD YOU BE WILLING TO SHARE YOUR SOP FOR REFERENCE OF LAW STUDENTS?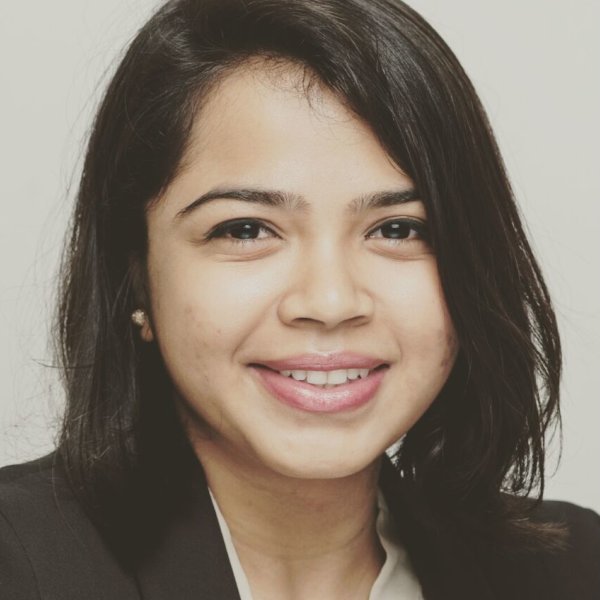 Well, as sad as it is, grades do matter a lot. I personally don't think grades should matter as it can never define what a person is, but the world needs standardised scores for them to compare and apparently this seems to be the easiest parameter. So, focus on getting decent grades (sorry guys!). Secondly, interest in the topic and I cannot emphasise this enough. You really need to be passionate about further studies and the subject matter that you have chosen and the way to showcase that is if you have any publications. There has to be yearning to know more and you need to express that interest sufficiently.
In an SOP, try to stick to crisp and to-the-point sentences that highlight your best qualities. Do not exaggerate. Moreover, there should be a clear flow of thought that is communicated in a simple yet sophisticated manner so it sounds convincing. This is the only two minutes the other person has to review your SOP, so make sure you make for an interesting read.
I don't think I have my SOP anymore, but I'd love to help anyone who would like to seek my inputs. People can always reach out to me on LinkedIn, Facebook or Gmail.
HOW WAS YOUR EXPERIENCE AT OXFORD UNIVERSITY? WHAT DIFFERENCE DO YOU SEE IN THE LEGAL EDUCATION SYSTEM IN INDIA AND ABROAD?
My year at Oxford was incredibly colourful. I met so many people from different parts of the world and different walks of life, all with a unique story to share. I made tons of good friends along the way and all in all it was a very wholesome environment to learn in. Studying abroad really opens up your eyes and expands your horizons – not only in terms of education but also your perspective towards various other things.
Fact is in India, law school education is primarily focused on theory and internships are the only way to gain any sort of knowledge about the practicalities of the field (that is, if they give you real work). However, one thing I noticed abroad was how the curriculum itself was more leaning towards pragmatism than theory. It wasn't just a bunch of random assignments but the whole duration of the course where we were made to draft proposals and subject to expert scrutiny. In a nutshell, legal education or even academics as a whole abroad is no less difficult than India, but the process is taxing in a way which ultimately shapes your thoughts, approaches and perspectives instead of your ability to simply retain information for a two hour examination.
AT WHAT STAGE IN ONE'S LAW SCHOOL LIFE MUST ONE PICK A SPECIALIZATION? WHAT LED YOU TO CHOOSE SPECIALIZATION IN LAW & FINANCE?
There is no specific time or age. I know people who knew what they wanted to achieve out of law in their very first year. But you also meet people who you learn and discover these things with alongside in your journey. I feel that one can decide at any level if they're passionate enough and know enough about the subject matter to justify the choice. I was reading a lot on behavioural economics in my fourth and fifth year of law school and that was what led me to finding the perfect course for me.
Along with law, I've always taken a keen interest in Economics. Seems like a bit of an overstatement but when I discovered the MLF course, I just knew this is what I'd been looking for. To be able to integrate both areas of interest and apply that in my career – MLF was my only way – and it didn't take me more than 48 hours to convince my parents of the same.
YOU HAVE DONE ADDITIONAL COURSES AND DIPLOMAS DURING YOUR TIME AT LAW SCHOOL. HOW FAR HAS THE COURSE HELPED YOU IN YOUR CAREER? WOULD YOU RECOMMEND THE CURRENT LAW STUDENTS TO TAKE UP SOME ADDITIONAL COURSES DURING THEIR TIME AT COLLEGE?
Well, my college was only for four-five hours a day. I had to find some way to kill time so I took up a lot of additional courses to read and learn more about law. I have one diploma each in IPR, competition law and corporate laws in addition to the executive level of CS. I even took up Masters in Business Laws from NLSIU, just to keep myself busy.
Apart from keeping me productively occupied, taking up extra courses enabled me to understand the subtle nuances of law in various fields, thereby helping me to explore my options. It's not just about adding an extra line in your cv, but about how your field is applicable in real life.
I would say take up the courses if you have time to spare and are willing to learn. Don't do it because you think it'll impress your interviewer, but because you want to know more and more.
WHAT WOULD BE YOUR WORD OF ADVICE TO YOUNG LAWYERS AND LAW STUDENTS?
Don't fret about not getting big names on your CV. Try for it. If it doesn't happen, it's okay. Don't give up and don't lose heart. Take any opportunity that you can lay your hands on – learn more, experience more, know more. Those 5 years, I had a lot of time and I regret not spending it more efficiently. Studying in a law school is no different from any other college experience – it is the time for all your firsts. So be active in college, be it debating, moots or sports and at the same time, take time out to chill and make memories with your friends.