Syed Asif Iqbal graduated from Lloyd Law College in 2015. He then began his career under Ratan K Singh, and subsequently moved on to Rachana Joshi Issar & Associates. He is the co-founder of advok8.in. He is also the legal head of advok8.in . He deals in Consumer matters, Arbitration, Civil law, Service law and also criminal law matters.
In this interview he talks about:
The options for a lawyer to become an entrepreneur;
About his startup advok8.in;
His journey as an entrepreneur.
HOW WOULD YOU LIKE TO INTRODUCE YOURSELF TO OUR READERS? PLEASE TELL US SOMETHING ABOUT YOUR PRE-COLLEGE LIFE?
I am a lawyer, and I also believe that I am an entrepreneur, an optimist, opportunist and an innovator. I am an average guy who strives for bigger dreams and someone with whom you can easily relate. I am a guy like you who have studied hard, who was sincere and enjoyed life and had good friend circle. I am a guy like you who desire to change every bad thing in the world and want to achieve something big which can make people around me feel proud. I love cricket and enjoy educating and get educated. For me, achievements and applause big or small are the reasons for existence.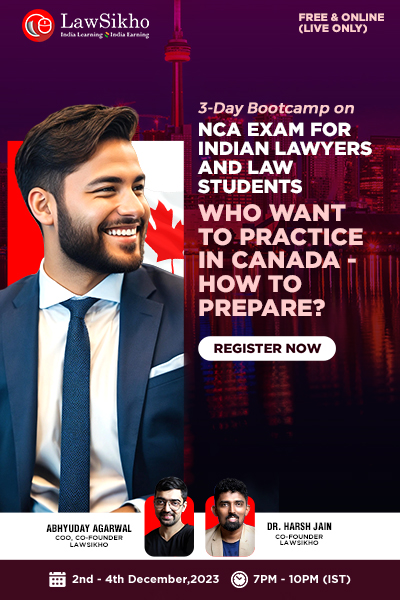 Pre-college Life is something I would just love to talk about. I am a student of New Horizon School, Delhi. In my school, I was a star, a smart student, an outstanding sportsperson and an honour board holder . I was national softball player and represented Delhi as captain I also played cricket, badminton, handball at interstate and state level. I was one of the finalists in the National Gandhi quiz. In Hindu College, I was part famous street play society " ibtida" and did many plays all over the country.
HOW DID YOU DECIDE TO PURSUE LAW AFTER BA HISTORY? MANY PEOPLE HAVE THE OPINION THAT THE THREE YEAR LLB IS NOT ADEQUATE FOR THE STUDY OF LAW. WHAT IS YOUR TAKE ON THIS?
I believe it is important to be aware with the existing, upcoming laws and evolving legal system but what is equally important is the understanding that how this judiciary and legal systems were developed, why it's a sine qua non for the system of governance and why the laws are the way they are?
Laws are always framed as per the requirements of the society. A few days ago the Hon'ble Supreme Court directed center to frame new laws to sternly deal with mob lynching and cow vigilantism. Indisputably, the direction came to deal out the existing law and order chaos in 2018.
Now It is interesting to share with everyone, have we ever thought the Penal laws, the contract laws, and many enactments were enacted around the 1860s and 1870s and are still being followed. what were the conditions under which these laws were framed and how they are still in existence? You can't find these answer in present but you definitely find the books of modern History.
For me, law was not compulsion but it was purely a sentient move. I was a bright history student who enjoyed history thoroughly. History did not only gave me the passion to understand the existence of the socio-eco and cultural systems ( which include origin and evolution of legal systems) but also illuminated me with the sense of broader understanding of the world we live in and the systems we are surrounded with. I believe the better you know the world the better you understand it. Therefore, history I always believe it is the best option to go for before you want to pursue law.
I disagree with the opinion that the Three year LLB is not adequate for the study of law. I feel both three years and five years are equally a good courses and have their own advantages. I feel one is better prepared to pursue law after graduation because the curriculum for five years law is more than a student can bear in five years. More importantly in India where you don't get career counselling in school. Three years course is a valuable option for those who want to pursue Law at the later stage.
WHAT FACTORS INFLUENCED YOUR DECISION TO LEAVE LITIGATION AND START YOUR OWN VENTURE?
The existing system of old styled law firms, fewer opportunities for a first-generation lawyer, being a Non-NLU, inherently slow personal growth and no space new ideas were the major factors that influenced me to switch for a new venture. I believe it was about doing what you enjoy and what excites you more. When I heard the idea of Legal-tech startup from Kundan ( who is the founder of advok8.in) I could strongly relate to the idea. It was about bringing the change in slow and steady legal domain.
To be honest it was never planned. As a fresher, I was full of enthusiasm and had in my head that one can learn and grow if one has the skill set but the moment you enter into legal field particularly the old style law firms it becomes imperative for you to be slow. You are made to think that you can be successful only if you have the least five plus years of experience. The worst part of it is that many of us start believing that and by the end of five years you lose the enthusiasm and the courage to start your thing. When I faced this dilemma I decided to take all risk of my life in these five years only.
Even though by God grace I was doing well in the field of litigation and it was exciting but the fact that you must have white hairs to get good clients and till the time you are a junior you must follow what you have been instructed in Stricto senso cannot be changed.
PLEASE TELL US ABOUT YOUR TIME AT LLOYD LAW COLLEGE?
Undoubtedly, the law college days were amazing be it academics, dramatics, moot courts or other competitions. I exhaustively enjoyed my college with my best friends of life and I think college is meant for that. Beyond that college played a great role in my life specially preparing my skill set for the legal domain and I learned the best lessons of my life in my law college. I was one of the best mooter and was an active participant in almost everything. It was in the college I was made to realise that to be a successful legal professional you need to have at least four skills writing, research, debating and negotiations, these skills will be desperately required and it is only their degree would change over a period of time and not their requirements.
With whatever I knew I was often found nurturing my juniors and guiding them. I was often overwhelmed with the respect and appreciation I used to get from my juniors and this was the best part of the college life.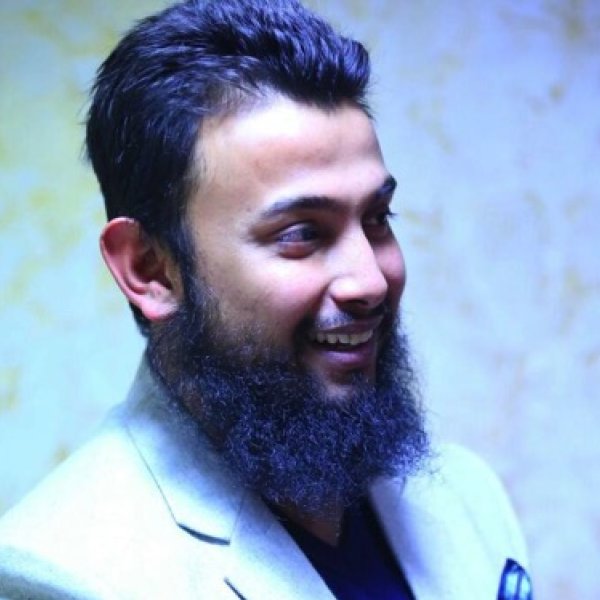 YOU STARTED YOUR OWN VENTURE AFTER WORKING FOR THREE YEARS. WHAT WERE THE CHALLENGES IN YOUR INITIAL YEARS? HOW DID YOU OVERCOME THEM?
In these three years of litigation, the best part was my training under Mrs. Rachana Joshi Issar (AOR, Supreme Court of India) who taught me the Art of advocacy and understanding the legal netiquettes. It was because of her I could pursue things as freely as I should. She made me believe that life is a one-time opportunity and we should not wait for doing anything we love to do.
Frankly speaking, I don't own this venture individually but the venture is an output of four co-founders each of them is an expert in his own field. I was onboarded as a co-founder for my legal expertise. I was enrolled as an advocate in 2015 and had no plan for starting a venture but I always looked for a better opportunity and I believe we all strive for that. I am a great fan of Mcdowell's advertisement urging people to "make is large ( life)". In advok8.in I found my opportunity to make it large and I decided to shift my focus to this venture.
For any startup, the biggest ordeal is having a "PRODUCT" which is acceptable in the market and customers are ready to pay for it. Apart from financial strains, it was the right 'PRODUCT-CUSTOMER' combo that made us sweat. The journey was full of highs and lows but it was the belief of the team on each other and on the idea that helped us to fix up everything in our way.
PLEASE TELL US ABOUT YOUR VENTURE ADVOK8?
advok8.in is one of the legal tech startup among the few in the less explored legal Indian market. It is a technology partner of lawyer and artificial intelligence driven company making legal profession easier and ensuring access to justice for all. Advok8.in is a linkedIn for lawyers. Lawyers and law students can connect with other law professionals on this platform, share opinions, judgments and all legal developments.
advok8.in is the prime mover of 'THIRD PARTY ARBITRATION', 'LITIGATION FUNDING' and 'CROWDFUNDING' (legal domain) in India and it is making an attempt to break the existing taboos in these sectors. There is no law in India which expressly bar third-party funding but people get confused between the concept of funding by an advocate ( which is barred under BCI laws) and third-party funding by a third Party (which not a barred but has been suggested as a method of dealing high cost by Sri Krishna committee report on arbitration). These products will not only resolve the issue of high cost litigation but and will provide stability to young litigating lawyers.
advok8.in has also developed a software for corporate, litigants, and lawyers for case management which we call it "case tracking". It is fully automated case tracking system wherein you just have to add your case details once and you get automatic updates on your case, cause list, order sheet and display board of all courts and forum. Moreover, you don't have to carry you court diaries once you have this in your pocket.
To know more about advok8 one can visit at www.advok8.in
WHAT DOES IT TAKE TO BE A GOOD ENTREPRENEUR?
I think entrepreneurship is all about being visionary. It about identifying a problem and solving it for en masse who had started believing that the problem is inherent and they are bound to live with that.
Another aspect I want to reiterate is that a good entrepreneur is always abreast with the market demands and the customer response. Customer service I believe is gradually diminishing from the small and mediums enterprises. The incident of Indigo where indigo attendant assaulted a passenger is alarming. One must understand that the consumer is the king and that is what we are learning every day.
PLEASE TELL US THE CHALLENGES YOU FACED IN STARTING YOUR OWN VENTURE?
Most of the challenges I believe were two-faced. On was to say " Yes" and other was to say "No". I had to believe my self that we will do and had to question myself that whether I was ready to take the risk I answered "Yes" to myself. The people who suggested me not to go for it I said with due respect a  "No" to them. Likewise, whatever the problem we faced during this period it was between a tough yes and a harsh "No" but believe me, it takes a hell lot of courage and effort to pick these yes or no.
WHAT ARE YOUR PLANS FOR THE FUTURE?
Our vision is embedded with the desire to simplify the road to justice. There are many obstructions to access to justice the fundamental issues are litigation cost and legal illiteracy. A recent survey by Daksh point outs that civil litigant incur a loss of ` 844 per day due to loss of pay and criminal litigant incur a cost of ` 902 per day due to loss of pay. What is astonishing was that Rs50,387 crore is the estimated business loss incurred by the litigants which are shockingly 0.48% of the Indian GDP.
We want that the services of  'Third Party Funding' is freely exercised by the corporate and people can crowd fund their cases so that they are not deprived of justice just because of financial difficulties.
Further, we look forward to starting legal insurance in India covering the before the event and after the event coverages. Of course, it's a long way to go but the response we have got is encouraging and it keeps our spirit high.
WHAT WOULD BE YOUR WORD OF ADVICE TO YOUNG LAWYERS AND LAW STUDENTS ?
The first thing which comes to my mind to share with my friends is the fact that when we were young we had bigger dreams and with every year we are growing we are compromising with our dreams. We all wanted to be doctors, scientist, an engineer but we are now ready to settle for anything. I request you to don't get settled.
It's a myth that you can plan your career and execute it in that manner because there are many external factors which come in your way. So what is important is to give your best and develop a skill set which would give you an edge over others.
It's very important to do a self-assessment and realise what excites you the most. We must have heard this many a times but believe me that's really important. Another thing I have realised in my short career is that the more you are aware with yourself, your surrounding, your nation (and whats going around it) the longer you can survive the competition and out stand the competitor.
When in law college ask yourself every week am I doing something worth or what I would do after completing college? Am i ready for it ?
If the answer is No prepare till you get the answer in affirmative.
Legal sector requires a change particularly the technological advancements it is an area which has most outdated mechanism and is still being continued . One can easily identify the problems in the existing system and 9 Billion dollar legal market gives you enough opportunity to explore new ideas and set up your successful venture.
It's never too late to have a dream and it's never too late to pursue it. Never stop believing yourself because your achievement, your targets and your destination starts with you.