Tanmay Patnaik graduated from Government Law College, Mumbai. He received the USC Gould School of Law LL.M Scholarship in 2010 and pursued an LL.M in Banking, Corporate and Finance Law from Fordham Law School, New York. He is currently an associate of the General Corporate Practice Team at Amarchand & Mangaldas & Suresh A. Shroff & Co.
Most amazingly he also partook in modelling assignments for many big brands such as Cadburys, Samsung, Vodafone, etc. and most prominently as the poster boy of Limca. He also had the opportunity to act in the movie 'Wake Up Sid!'.
In this interview he talks about:
Taking time out for modelling
LL.M from Fordham Law School, New York
Scholarship from USC Gould School of Law
Private Client Practice at AMSS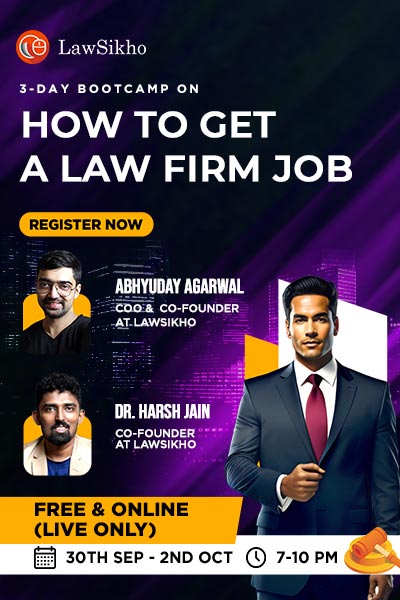 Given that most of our readers belong to the legal fraternity, how would you introduce yourself to them?
I would introduce myself as a 'trust'ed legal advisor. I am presently a member of the Private Client Practice Team at Amarchand & Mangaldas. The team consists of estate and trust law specialists who have years of experience in advising high net-worth families on a host of matters including succession, estate planning and family governance related matters. I am also a member of the Amarchand Japan desk which is assigned to work on general corporate transactional and advisory matters catering specifically to our Japanese clients.
I am also an expert in the field of Art and antiquities law. An extrovert by nature, I've never believed in defining the boundaries of what a lawyer can or cannot do.
How did you gravitate towards law? Why law and not engineering or medical studies?
The formative years of my life were spent in the company of the sons and daughters of bureaucrats and judges. The topic of law was ingrained into every dinner table conversation. I was fascinated and truly taken in by the subject. Since math and sciences were never my cup of tea, narrowing down my career choices was that much easier. I'm honestly glad there's a pen in my hand rather than a scalpel!
Do you think being from a non-NLU has ever proved to be a hindrance for you? What has been your experience?
Personally, it has never been a hindrance to me as I joined Amarchand immediately after completing my LL.M. from Fordham.
How was your law school experience?  Were you engaged in any co-curricular activities?
My law school journey has been an interesting one. In the first year of law school, I was honestly a bit lost. I soon found my feet and became very active in the Students Council and the Moot Court Association. I was to become a post holder in both committees for the next 4 years. I was also an active participant in moot court competitions throughout my law school tenure, securing two golds and a silver at the national level.
However, all this while, I had already decided to break out of the mould of the typical law student and do something different. I had chosen to dabble in the world of acting. Every lawyer has theatrical tendencies brewing in them and I just decided to stir mine. By the end of the fourth year of law school I had managed a fairly decent acting portfolio of print ads, television commercials, music videos and even a role in a Bollywood movie. I soon reached a point where I had to choose to follow through with law or dive into acting full time. It wasn't easy to drop something that I had invested a fair amount of time in, but I understood that an acting career was fraught with uncertainty. The night I decided to give it up, I decided to work on my LL.M. applications. There was no looking back then.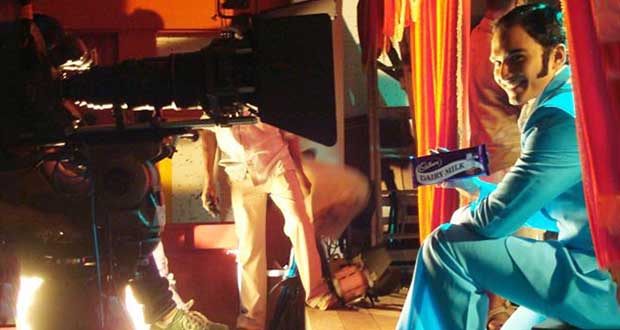 You have been featured as the poster boy of Limca! Please tell us more about your career in modelling, how did it start out, and your present involvement.
I got my first modelling assignment by chance. A close friend of Mr. Piyush Pandey, who is the Executive Chairman of Ogilvy & Mather India had met me over a family dinner and recommended my name for a print ad which required a fresh teenage face. The people at O&M got in touch with me, I auditioned and 4 weeks later my face was plastered on billboards across the city! I was only 17 at the time and and the feeling was overwhelming. I was soon getting alot of casting calls for print ads and television commercials. By the fourth year of law school I had shot for over 30 top end brands including Limca, Colgate, Cadbury, Samsung, Vodafone, 7Up, Bajaj and Nike.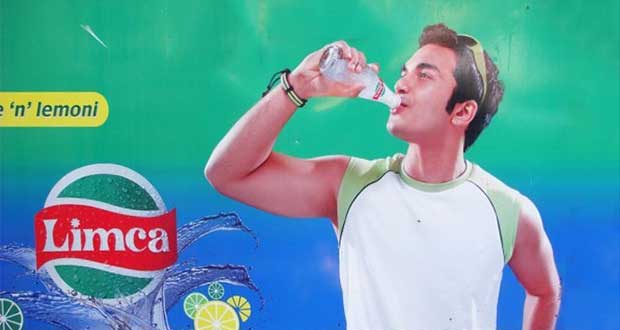 I also got the opportunity to travel to Dubai, Mauritius and Kuala Lumpur for music videos and commercial shoots. It was a good breakaway from the humdrum of regular student life. However, it wasn't always bright lights and easy money. My biggest take away from the world of acting and modelling was learning how to deal with rejection. For every acting assignment I bagged, I was probably rejected for 5 others. This really helped me grow as a person. My last project was a character role in Wake Up Sid which was exciting because I got to be a part of fairly successful Bollywood movie.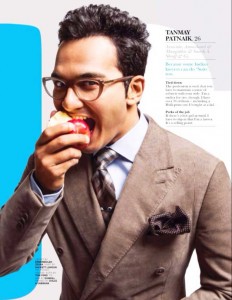 I haven't disconnected myself from the world of media altogether though. Last year I was featured and interviewed for the fashion magazine 'GQ' . The feature was on style conscious professionals in India donning the sharpest suits. I was later informed that I was the first Indian lawyer to get featured in GQ!
It was interesting because in my own little way I had stayed in touch with the field of media and fashion. Just driving home the point that no matter how hectic life in a top law firm can get, you can still dive into other things.
You went to pursue LL.M from Fordham Law School, New York. How did the whole experience turn out to be?
New York was a game changer. It is truly the city where dreams are made and broken. It is a city which tests your mettle. I had visited New York before and was familiar with what the city had to offer. My time at Fordham taught me to be disciplined, patient and sincere in my efforts. The law school campus is located in the heart of the city and is always bustling with that unique New York City vibe. People often say that an LL.M. has no value for Indian students looking for a job in India. I beg to differ because in my opinion the learning does not start and stop in the classroom. It goes well beyond. Leaving networking aside, it is the softer aspects of the entire LL.M. journey which really equips you for what lies ahead. With your family thousands of miles away from you, you tend to push your boundaries of what you are capable of and this is where your levels of maturity (personally and professionally) start to peak.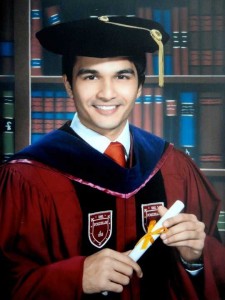 The city of New York is like no other. It pushes you to the extreme in every sense. New Yorkers truly value their time and they also respect yours. Located in the heart of the city, being at Fordham afforded you the opportunity to socialize with your peers and other professionals on a regular basis.
As an LL.M student, it was important that I made the most of the networking opportunities that the city had to offer. This wasn't restricted solely to lawyers but individuals in the field of media, advertising, corporate finance, investment banking and private equity. There was always something to do, something to explore and people to meet. Being in the city that never sleeps, there was plenty to do once our classes were done and over with.
Please tell our readers about the application procedure and other requirements like CGPA, internships and recommendation letters.
First and foremost, it is vital that you identify why you want to apply to a particular school (faculty, program, location, etc.). This will help you think through a host of other questions which follow. Your statement of purpose must be an honest representation of yourself. Marketing yourself is well and truly acceptable, but misrepresentation most certainly isn't. Maintaining a good grade is a must but restricting your achievements to the classroom isn't the best way forward. Whilst long term internships and strong recommendation letters are an added bonus to your application, it is important that you try to stand out from the crowd.
You have received the USC Gould School of Law LL.M Scholarship in 2010. Did your scholarship provide full funding for your LL.M course?
The USC Gould Scholarship for LL.Ms is a merit based scholarship which does not require a separate formal application. Awards are typically offered in the amount of 10% to 50% of the cost of tuition and the student is notified upon receiving admission. Accordingly, when my admission letter arrived, I was pleasantly surprised to learn that I had also received a 50% scholarship award.
How did you decide on a specialization in Banking, Corporate and Finance Law? What motivated you?
I was drawn towards the practice of corporate law ever since I interned with AMSS. The internship was for a period of six months. During this time I was fortunate enough to work under some of the finest corporate lawyers in the country. I had also interned with senior counsels and public prosecutors in the past but I felt that the corporate law environment suited me best.
I chose Fordham Law over Cornell, Georgetown, George Washington and USC because it not only had an excellent corporate law faculty but it also offered me a chance to study corporate law in one of the financial capitals of the world. Having Professor Richard Squire (who previously taught at Harvard) and Professor Sean Griffith (a former editor of the Harvard Law Review), both celebrated educationists in the field of corporate law, was the icing on the cake. So it was never a spontaneous decision. I had done my homework. The one year I spent at Fordham was invaluable. When I finally graduated, it wasn't just a degree I was taking home, it was an experience.
How did your recruitment at Amarchand & Mangaldas take place? How far would you say your LL.M experience was instrumental in this opportunity?
I applied directly to Amarchand & Mangaldas when I returned to India and I was fortunate enough to hear back from them. An interview was set up with Mrs. Vandana Shroff and it went off quite well. I had graduated from Fordham with Latin Honors and this may helped me build my case. The LL.M most certainly gave me the confidence to hold my own.
You are presently working in the Private Client Practice (PCP) team and have been associated with Amarchand for the past 3 years. Please tell us about your areas of practice.
Our Private Client Practice is based on decades of experience in advising promoter families, high-net-worth individuals and entrepreneurs in relation to structuring and holding their wealth and family businesses, especially in a taxation and succession friendly manner. The team has been handpicked by Mr. Shroff himself and confidentiality lies at the core of everything that we do.
The services we offer are bespoke to each client's needs and include amongst other things:
Estate and succession planning, including preparation of Wills and Codicils; providing probate and executorship services;
Establishment of private family trusts (which may include private trustee companies, professional trustees and/or protectors, as desired); on-going advisory services for established domestic and offshore trusts;
Restructuring of existing promoter / family holdings in a tax efficient and succession-friendly manner;
Creation, implementation and monitoring of family governance structures, including drafting of family constitutions and vision statements;
advice on corporate governance and business structuring from the perspective of family governance, and incidental advice on all corporate matters;
Advice on family settlements and partitions;
Family dispute resolution either through arbitration, mediation, and/or litigation; and
Risk management and regulatory advice, including compliance with securities laws, takeover regulations, exchange control laws, liaising and dealing with regulators (especially R.B.I. and S.E.B.I.), as required.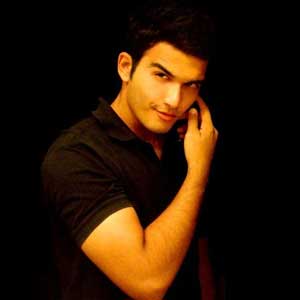 People often complain about the highly skewed work-life balance at the top law firms. How do you maintain your work-life balance?
In any top corporate law firm there are going to be patches of heavy workload. It's a natural phenomenon and that's how markets work. The earlier you come to terms with that, the more at ease you will be. However, if you're perpetually stuck to your desk, you're doing something wrong. I think at the end of the day it's upto the individual to make the most of his/her day and the environment he/she is in. I try to start my day early and hit the gym as often as I can. Weightlifting has been a stressbuster since I was in law school. At the end of the day, I try to disconnect with work and connect with my loved ones, being my parents, my beautiful wife and my pet cocker spaniel.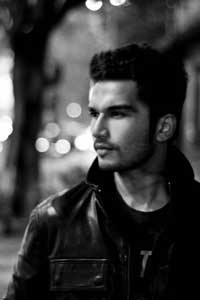 What would be your message to our young readers who want to join a corporate law firm in the future?
Joining a corporate law firm is an excellent choice but I would recommend keeping your expectations in check. Harvey Specter and Mike Ross are works of fiction! That's not how law firms function. As a first year associate in any top law firm, you can expect long working hours and a heavy workload. Therein lies the challenge you must overcome. There will also be moments when you will feel disillusioned but the key is to remain patient and see it through.