Tapan Chauhan graduated from Himachal Pradesh University after completing the three-year LL.B course and started his career by practicing in the various district courts, tribunals and High Court in the state. In 2011 he joined Mondelez India Foods Ltd. as Legal Manager. After four years there, he recently joined Nestle India Ltd. as Legal Manager.
In this interview, he talks about:
How to overcome the intial jitters associated with litigation and build a clientele
His work profile and responsibilities at Mondelez India
The essentials of making it big in the FMCG industry
Please tell us a little bit about your childhood and your background.
Hi, it's a pleasure for me to introduce myself to everyone on this forum. I am a legal professional having a diversified PQE of 8 years in the realm of law. I have my roots in the hill station of Shimla and was born and brought up there. Presently, I am based out of Gurgaon and work for a multinational as an in-house legal professional.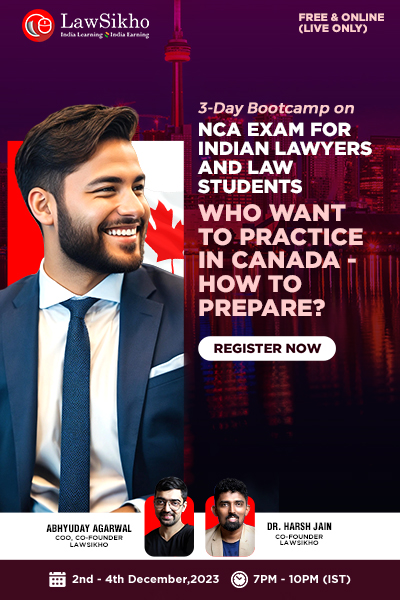 How did you gravitate towards law?
My inclination towards the subject dates back to my childhood, when I started following famous personalities and found a large chunk of them making up the ladder through their knowledge of law. Gandhiji's autobiography was one of the best motivations for me and persuaded me further.
Like everyone else, I was apprehensive about how well legal education could cater to my needs and support me through the initial years of my life but there were many other motivating factors which kept me going. For all those who believe that this profession is not rewarding enough, must rethink, as the rewards are manifold and fulfilling.
Tell us a bit about your days at Himachal Pradesh University
It started off well as I got through the entrance exam with flying colours. The 3 year LL.B. course at the Himachal Pradesh University (HPU) was a great learning experience for me. The HPU in many ways is an exceptional institution with an outstanding faculty. The institution offers a peaceful environment for one to dwell and progress, with plenty of great scholars associated with it. I enjoyed every day I spent at HPU and owe a lot to the institution.
Soon after graduation, you started practicing before Himachal Pradesh High Court. What were the major challenges faced by you in the initial years of your practice?
Soon after graduating, I joined the High Court of Himachal Pradesh and started practicing. I assisted a senior counsel for 4 years and embraced the profession. I was fortunate enough to get multiple opportunities to handle and argue sensitive matters before courts ranging from the High Court, State Consumer Commission, District & Session Courts and Consumer Forums etc. However, it all came through with lots of challenges and tough times. The biggest challenge for any new entrant to the Bar is to find out how courts function, that too, as quickly as possible, notwithstanding the fact that even hurry takes some time. Those who intern at law firms should utilize their time to learn how courts function to further expedite their learning when they join the profession real time. Learning in this profession never stops but once you get hold of the procedure, things are a lot easier to understand.
How did you overcome your initial jitters in a courtroom full of experienced lawyers and judges? Tell us about the highs and lows.
I was jittery and was embarrassed more than once. It takes time for one to get conversant with the court procedure and people more often than not, tend to question you more than necessary. But the key is how well you prepare yourself to face that and never get dismayed with humiliation. It has been a part of everyone's life, lest they never reached a high! I remember once having a close dialogue with a veteran judge, who while narrating his initial days of practice said that the key to practice is confidence and knowing what's written in the rule book! Of course, one cannot discount experience, but rule book gives you a chance to garner experience in the right direction. "Be prepared, always!" were his words which I want to emphatically share with everyone here.
How did you build up your clientele?
I did well for myself and have managed a small clientele within these 4 years of practice. I also advised a couple of private companies because of which I got exposed to corporate and labour laws. I found it interesting, however, the opportunities to grow further were getting restricted and though the practice was great, a desire to venture out grew within me strongly.
How did you get an opportunity to work with Mondelez? How would you describe your experience? What kind of challenges did you face during this job?
In 2011, I was interviewed at Mondelez (Cadbury) and after three intense sessions, was successful in getting an offer for a job. I was conscious of the fact that it would be a paradigm shift for me but the urge to learn more bridged the gap for me. It turned out to be a rewarding decision, eventually. The span of 4 years that I spent working at Mondelez changed me as a person and a professional. I learned how the industry works and what value an in house legal professional can add to business. And if you were to trust me, it's way too much!
At Mondelez, my profile offered me exposure to industry litigation, food laws, compliance and contract management. I also partnered with the supply chain by virtue of which I could understand the nuances of the FMCG business. Overall, I transformed as a professional and today consider myself lucky to have experienced two sides of the profession.
What does your current work profile at Nestlé consists of? How is a typical workday like? How has been your experience at Nestlé so far?
In my current profile, I handle Food Laws, Marketing and Consumer Laws. It's a very challenging profile especially considering the sensitivity around food laws and enhanced focus of good companies towards compliance of the same. A normal day at work is exciting, challenging and brings to me loads of learning, thereby being completely rewarding.
You've recently joined Nestlé India Limited as Manager-Legal. How did the switch from Mondelez take place? Did you get an offer or did you apply for Nestle?
I have recently joined Nestlé, and about two months of effective working here, I have learnt a lot of new things. It is a great organization with strong values embedded in the people working here and I look forward to progress further both at a professional and personal level. Recruitment at Nestlé happens through a well-defined process with different levels of interviews for different positions.
How well do you think your education at law school prepared you for real world practice?
Well, like all other courses, there is immense opportunity for law courses to be customized as per the need of the hour. The way business is happening in the country with increasing globalization, academicians need to match the pace. It's only going to help speed up the learning and would produce world class efficient legal professionals in the country.
I compliment every young aspirant of the legal profession and would encourage them to pursue it. I have my credentials and coordinates on the networking sites and should anyone wish to contact me, I would be happy to be of help!