This interview has been published by Priyanka Karwa and The SuperLawyer Team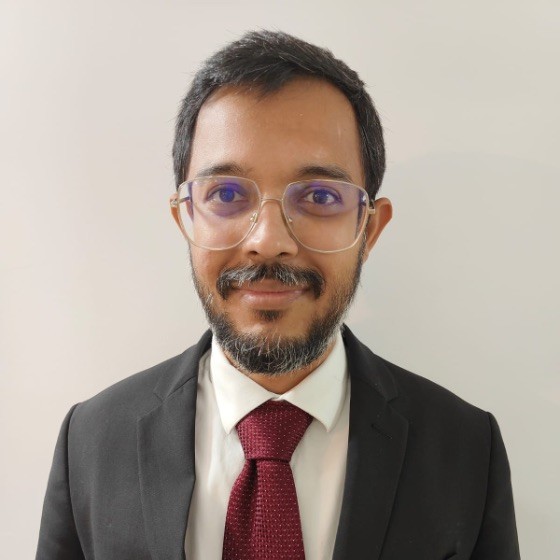 Sir, please tell us about your educational background and how you got started in the legal profession?
Soon after tenth grade, I decided to become a lawyer. With this idea in mind, I finished my Junior College and started the five year law course in Government Law College, Mumbai. While studying, I joined the law firm Desai & Diwanji and I signed my Articles with them. This was my first experience of the legal profession and it was mostly corporate transactional work. I cleared my Solicitors exam in Mumbai and then decided to experience litigation in the Supreme Court, for which I moved to Delhi to work with Mr. Gourab Banerji, Senior Advocate. I enjoyed litigation and realized I wanted to practice as a Counsel. I moved back to Mumbai in June 2017 and since then have been in the Chambers of Mr. Zubin Behramkamdin, Senior Advocate and am practicing in Mumbai.
How did you decide to specialize in arbitration, civil and commercial litigation, securities, and real estate litigation?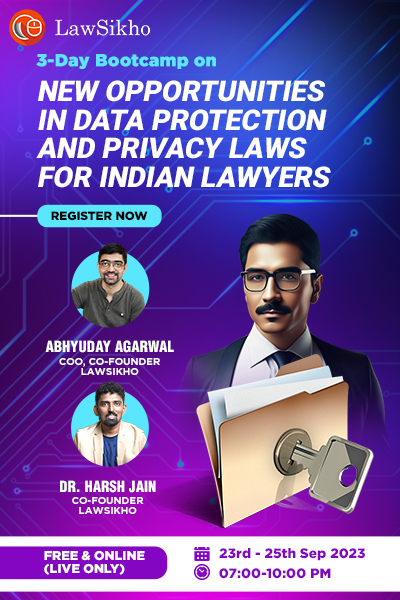 My specialisations are a result of my interests. I was fortunate to do a fair amount of arbitration and commercial litigation while in Delhi and I found it very interesting. I have continued doing such work since. When I moved back to Mumbai, I also ended up doing a lot of civil and real estate litigation in Bombay High Court and Tribunals. My practice in securities litigation has been more recent but it has always been of interest to me since my time pursuing a corporate practice with Desai & Diwanji.
Can you describe a particularly challenging case you worked on and how you approached it?
I think all cases have their own challenges. According to me, the best way to approach a tricky case is to fully understand the client's case and the context of the disputes. The client's case is almost always based on their honest assessment of the facts and context and this understanding makes the cases much more manageable. I have also observed that sometimes, very difficult cases acquire their own dimensions as the trial progresses and they become much easier, if handled correctly from the beginning.
You have worked in both Bombay High Court and Supreme Court. What differences have you noticed between the two courts?
The differences are many. A major difference is that the Supreme Court essentially looks at matters that involve substantial questions of law and this warrants a lot more focus on the relevant laws and judgments. The facts have already been decided by the Courts below. On the other hand, the legal proceedings such as suits and arbitration petitions filed in the Bombay High Court generally involve disputed questions of facts, which are being agitated in the first forum. The facts are still not decided and therefore, the arguments tend to be more factual. Appeals in the High Court definitely involve more law but also often relate to disputed questions of fact.
You have also worked in the United States as a visiting attorney. Can you share some of the differences you noticed between the legal systems in India and the US?
I have pursued my LLM in the University of Chicago Law School, US and practiced as a visiting attorney with a law firm in New York for a short while after that. There are many differences but one that really stood out to me was the difference in the manner of drafting pleadings, pleadings are a lot shorter in the US. There is also a lot more focus on the discovery process of documents in litigation there and of course, one of the most interesting differences is the significant difference in the law of evidence that is applicable to trials with juries in the US.
You have worked on drafting reports and recommendations for various government bodies. How did you get involved in these appointments, and what was that experience like?
I was interested in the topics and I was lucky to be in the right place at the right time, I think. The experiences were incredible and I cannot be grateful enough to the distinguished members of the various committees for it. I learned so much from their discussions and deliberations. I started looking at the law from a different perspective because while suggesting amendments, the Committees were also considering the practical difficulties of the relevant laws.
You have published several papers on legal issues. Can you tell us about one of your favorite papers and why it was meaningful to you?
I think one of my favourite papers was the paper on carrying on microfinance in India. The concept is fantastic and I only fully understood and appreciated it after commencing the research for the paper. The idea itself is very noble because it provides cheaper loans to the people who need them the most. While there may be some disadvantages, I think those disadvantages are a result of the faulty application of the concept and hopefully, they are resolved sooner than later.
Looking back on your career, is there anything you would have done differently?
Honestly, I don't think so. I did spend a lot of time in various different cities and countries pursuing different types of legal practice at the beginning of my career. Some may recommend starting and continuing one kind of practice from day one. However, the experience I got from each of those practices has been rewarding and I believe, has enriched my thought process. I am a product of all of those experiences and after trying various things, I am also quite sure that the legal practice I am now pursuing is the kind that I enjoy the most.
Coming to the last question, can you offer any advice for aspiring lawyers who are just starting their careers?
I think it is most important that you enjoy the practice because it is a demanding profession, which takes a lot of time and effort. I also find that it helps to not make the profession all about the ultimate goals but to take your practice one day at a time, that makes things less stressful and more fun. I also think striking a good work – life balance is essential for lawyers but also very difficult. I am still trying.
Get in touch Vyom Shah-