This interview has been published by Priyanka Karwa and The SuperLawyer Team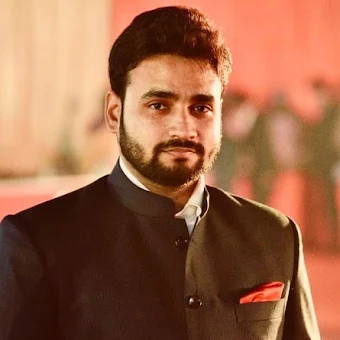 Sir, can you tell us a little about yourself and how you decided to pursue law as a profession?
I am a practicing lawyer with over 10 years of experience at the bar. I completed my law degree from National law University, Lucknow and started my career as an associate with a Senior Advocate in the Supreme Court. However, I always had a passion for advocacy and decided to switch to independent litigation after a few years. I was drawn to law as a profession because of its ability to bring about change in society Moreover I am a second generation lawyer therefore I grew up watching lawyers in my family, which actually created my interest in the field.
You have a vast experience of more than 10 years at the bar. Could you please share with us how your experience has been so far and some of the significant cases you have handled?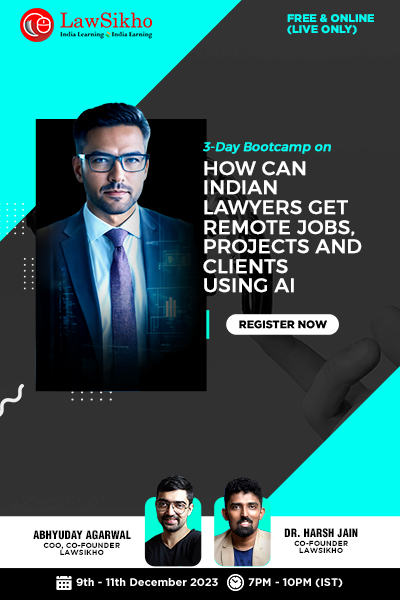 My experience at the bar has been challenging and rewarding at the same time. Even though I come from a family of lawyers, initially it was difficult to get your own clients , so in my early day I decided to sharpen my skills on cases allotted by my seniors.I have had the opportunity to work on a variety of cases across different areas of law, including Constitutional Law, Criminal Law, commercial disputes, Educational and service law, and arbitration. I have been involved in many constitutional bench cases and one of them was a 9 judges bench on tax matters. That case went on for 2 months. It was a complex case that required extensive research and preparation, but it was a great learning experience.
The hard work you do in your senior's office helps a lot when you start your own practice.
You have dealt with cases before Constitutional benches of the Supreme Court. Can you tell us about your experience of appearing before the highest court of the country, and what is it like to argue before such benches?
I was one part of a team of lawyers who appeared before various Constitutional benches of the Supreme Court and it was an exhilarating experience. When you appear before the constitutional bench , you are part evolution of laws which the future generation will read, However, it is also a daunting task as the stakes are high, and as young lawyers there is a lot of pressure ,to prepare for such cases, I spend a considerable amount of time researching and analysing the legal issues involved. We also try to anticipate the questions that the judges may ask and prepare my arguments accordingly. All this hard work helps you sharpen your legal mind.
You have represented insurance companies, banks, and government departments before the Hon'ble Supreme Court. Can you talk about the challenges that you face while representing these clients, and how do you overcome them?
Representing insurance companies, banks, and government departments can be challenging as these clients have unique requirements and expectations but it is like any other client , as they also want results. One of the significant challenges is to balance the client's interests with the legal and ethical obligations of a lawyer. To overcome these challenges, I ensure that I have a thorough understanding of the client's business and objectives. I also maintain open communication with the client and keep them informed about the progress of the case . Regular updates to the clients from the lawyers is also one of the important tasks of a lawyer. Clients are also part of the process.
You have also dealt with arbitration matters, including the appointment of arbitrators through Courts. Can you tell us how you prepare for such cases and what makes them different from regular court cases?
Arbitration matters require a different approach than regular court cases, However pre arbitration litigation is very common these days and often requires court orders ,to even get the arbitration started. Arbitration as such is considered to be a quicker remedy to settle the dispute, but it only works if both sides want an authoritative pronouncement , otherwise it might also become cumbersome.
What are some of the skills that you think are essential to be a successful lawyer, and how can young lawyers develop them?
My usual advice would be , excellent communication skills, analytical abilities, and attention to detail. But I would also add that one should also start investing in human resources. Young lawyers should start to develop genuine human relationships in life and it will help them in the long term. People should trust you as person and as lawyer both. Trust building is a very important part of litigation. Lawyers are engaged mainly because the clients trust them.
Finally, what advice would you like to give to young law graduates who are just starting their careers and looking to establish themselves in the legal profession?
My advice to young law graduates would be to focus on building a strong foundation in the law and developing a deep understanding of legal principles and concepts. They should also cultivate a strong work ethic, be open to learning, and seek opportunities to gain practical experience. Finally, they should always maintain high ethical standards and uphold the integrity of the legal profession.
By practical experience I mean , they should start working like a lawyer ,even when they are interns, don't wait for your degree , start early , Don't go for short cuts in early days ,because later on you will have much lesser time in your hand.
Build rapport with your teacher, seniors ,colleagues and even boss.
Everyone has a different journey , but your seniors can always shows you the path.
Get in touch with Yasharth Kant Srivastava-