This interview has been published by Priyanka Karwa and The SuperLawyer Team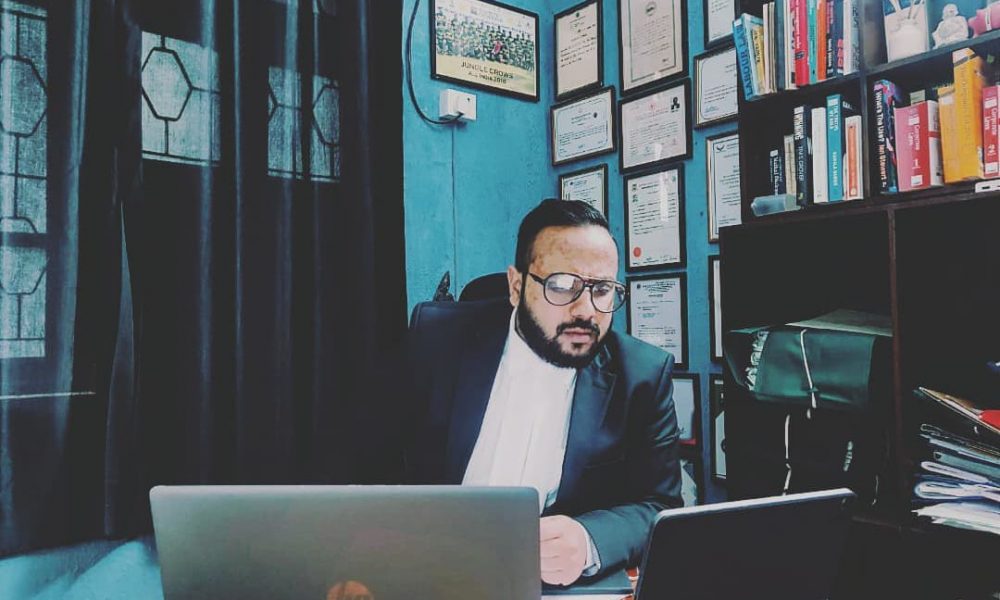 To start the conversation, please tell us what motivated you to pursue law as
a career.

Well, initially I was never inclined towards the practice of law, and rather was more interested to work in companies and become an In-House practitioner. Being a 3rd Generation legal professional, I knew the battle ahead to stay in the game. Plus I was [still am] an athlete and played a lot of professional matches, so time had to be matched equally between career and sports.
Kolkata is where I was born and raised, hence, arguing and negotiating came quite naturally to me, much like all legal professionals from the city. Quite early on I was introduced to the world of litigation, policy brutalities, burgeoning stress of drafting, long hours of excruciating patience, hopping Court to Court, etc. as I used to accompany my mother and grand-father, who were a noted law practitioners in Kolkata.
I would say that the experience was there [and it was surreal], which is fundamentally why I wanted to avoid it!
However, with my abrupt migration to Mumbai in the year 2013, I swept my entire time and energy into commercial litigation and thereon, I never really
looked back, so really the motivation never came early on, but rather stuck with me as I started litigation in Mumbai.
Sir, you have completed a decade of practice in law. Has the profession given you what you expected out of it?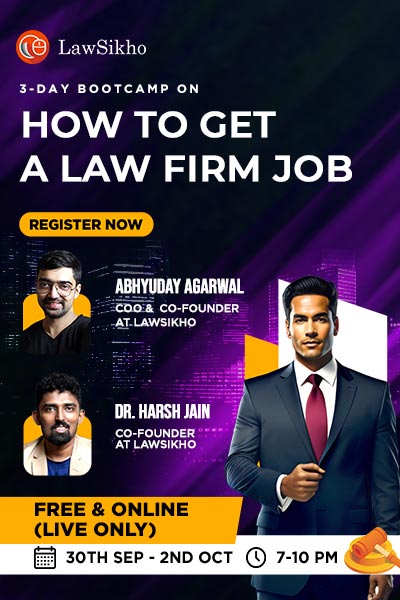 Yes, indeed so. I have completed my graduation in the year 2012, then passing the AIBE in the year 2013, so it's been more than a decade into the field.
It has made me to travel across the country, representing disputes in their strangest and malignant forms, meeting a diverse group of people, charter me into international disputes and place me as an International Arbitrator and so much more.
I never expected to have so much exposure to disputes when I was merely an angry young student of law, deeply involved in politics, sports and students' movement in Kolkata.
Quite candidly, I never wanted to be so involved too! The profession has given me so much and so much more, because of which I now firmly believe that our litigation practice truly makes you younger and braver and the more you practice, the more you learn new things.
Our readers would like to know about your areas of practice and your interests over the last 10 years of law practice.

I come from a generation of lawyers, politicians, and bureaucrats, so criminal law came quite naturally to me as I was fairly accustomed to the nuances of investigation and arrests.
However, I started off with Winding Up matters under the Companies Act, 1956 [now repealed] and similar commercial disputes. Arbitration sounded
fancy at the time and gave my hand on couple of ADR matters initially.
But since being in the chambers of my Senior, who is a full practice litigation professional, it got me experienced in a host of matters, ranging from
Municipality disputes, cheque dishonour, Suits, complaints, divorce, testamentary and what not!
Being involved in so many types of litigation opened a Pandoras Box for me, unleashing the opportunity to at least master the practice and procedure [if not the law].
Over time, I got involved in various other types of matters, involving labour disputes, cyber-crime, bails and trials, Penal sections, Admiralty, IPR, NCLT
and IBC, etc. making me go places and expose myself to a varied gravy of matters.
I keep one thing in mind, the basics of dispute is always the same and the principles to resolve any dispute is never complicated. Its more logic and
reasoned.
What is a Career in Alternative Dispute Resolution like, especially from an
international perspective?

ADR is the future. The facts speak for themselves. There is an indiscriminatory rise in litigation before various Courts and this
exponential rise in matters, casts an unbearable burden on not only the Judges, but the Advocates, Prosecutors, Pleaders, clerks and the entire system along with it.
We all have knowledge of ADR in Matrimonial disputes, and further it being
introduced in the form of 'Compulsory Mediation' in Commercial Matters, however, if understood smartly, ADR can be used the same way as litigation, which is commonly used by almost all International Institutions as an effective method to conclude the disputes, by arriving at amicable settlements and charging for the same at pre-determined rates.
The additional skill sets which will be needed are the necessary tools for effective research, razor sharp strategy and persuasive negotiation skills to effectively resolve disputes.
I have clients wanting to end disputes, not win a matter for it to be overturned in Appeal, so I suppose ADR is the way forward and now with the extensive advent of technology, practice has never been more convenient and organized.
Could you please tell us about the personal and professional challenges you
encountered over the years, up until you established your own firm and
thereafter?

Well, it has always been pretty much hard work and putting in the hours of work towards it.
I have always focused on positives and rarely been idle till date. I have constantly been on the move, shifting focuses and building experiences around disputes and people.
There have been insurmountable challenges that I have faced along the way, but we always move forth, right? We all do. Professionally, I have worked with Counsels, Advocates and in a noted law firm, and from every such entities, I have developed various skills. Skills in people management, little bit psychology, legal strategy, learning the procedures, knowing more laws, defining my own argument style, knowing when to shut up and sit [or walk away], as I always preach everyone, law is common and everyone is expected to know, what matters is how to interpret it and to whom the same is being interpreted to. One must definitely know how to read the mind of another individual and be aware of the basics of psychology.
Once I was convinced that I could finally walk on my own, I took the leap, almost impromptu and here I am, better by the day.
How do You see the development of Alternate Dispute Resolution methods over the coming years?

I foresee a complete overhaul of the existing system to place litigation in a symbiotic relationship with technology and a consequent yet systematic development of the entire ADR regime.
Legal professionals will be more adapted to resolve disputes, either through Courts, which mandates the compulsory ADR process, via ADR Institutions or by Advocates engaging with the disputing parties to mediate and negotiate the disputes.
In my years of experience, it is only recently that I have come across parties that are mediating and settling disputes, only through effective negotiations, at the final hearing stages, thus saving enormous stress on the entire system and its [breaking] parts!
Final Resolution of disputes would mean an end to the dispute and by the look of it, who would not want to develop it? So as I see it, ADR will play a prominent role in the adjudication of disputes of all nature, without exceptions.
There are many certifications, like the one given by CIArb (Chartered Institute of Arbitrators) to take up Arbitration as a career. Do you think taking such certifications helps along with practice?

Education and being educated, are very different. For example, no one teaches you litigation, but you get educated along the way and educate yourself about the nuances of litigation and its practice.
Similarly, you need to have life experiences to effectively negotiate and mediate. The purpose of any course is to have the empirical knowledge and discuss established principles, which is to be borne in mind when eventually resolving disputes.
While I believe that by undergoing certification courses [an uncountable number done myself!] definitely aids you, it very important to have a sense of direction in what ones to do, else the certifications shall be only used to cover office walls.
Think deep, in our profession, life experiences take the first preference. Then the education.
ADR Institutions are having internationally acclaimed Trainers and Professors, hence, you will get first-hand experience in international disputes and scenarios. So yes, it will definitely help in some way.
Lastly, what would be your advice for the fresh law graduates who are
looking forward to opt for ADR?

Put in the long hours. Dedicate yourself to a routine. Read the laws. Go to the roots of the laws on ADR and get enrolled with ADR Institutions and Advocates practicing ADR to have first-hand knowledge and being conceived with the nuances of practice and procedure.
But be advised, ADR will outgrow and creep into all litigation domains, so it is very important and wise to practice all domains of law, keeping ADR as its base.
Lastly, you break the walls down and you keep creating standards!
Get in touch with Rajdeep Lahiri