Thirupathi Bendram grew up in what is now Telangana and completed both Bachelors and Masters in Pharmacy from BITS, Pilani. After a couple of short-lived jobs at smaller pharmaceuticals, Thirupathi finally got his dream job at SUN Pharma, Mumbai, in August 2005. After working in the Intellectual Property department of the company, he felt the need to gain a deeper understanding of legal and regulatory frameworks and enrolled himself for the LL.B degree at University of Mumbai while still working.
Here, he talks about:
Managing a job and evening law classes at the same time
His job and work profile at SUN Pharma
Combination of Law and Science
The importance of specializing in one field of law
Where did you grow up and attend school? How did you decide to pursue Bachelor in Pharmacy? Please tell us a bit about yourself.
I was born in Karimnagar, currently in Telangana state. I did my schooling till 10th Class (ICSE Board) from Flaiz Memorial High School, a Christian convent boarding school located in West Godavari District of Andhra Pradesh. I was hardworking and sincere in my school days.
I later did my 12th standard (AP state board) from Loyola Junior college, Karimnager (Telangana). After scoring highest percentage in my 11th standard board exams, I came to know about BITS-Pilani and its admission process. From that time onwards, I started focussing on securing a higher percentage in my 12 the exams also, so as to get an admission into BITS-Pilani. Soon after the 12th standard, I applied to BITS-Pilani based on my 12th standard percentage (94.1%). Pharmacy was never my first choice and I had applied to many other courses at BITS-Pilani, but I got admission in B.Pharmacy (Hons.). I did not know anything about pharmacy when I joined the college. After completing my B. Pharmacy (Hons), I got admission into M. Pharmacy in the same institute based on merit. I graduated in 2005 from BITS-Pilani with  a masters inPharmacy.
You started your career as an Officer in the Intellectual Property Cell of Sun Pharmaceutical Industries Ltd., one of the leading pharmaceutical companies in India. How did you decide to join the IP Cell of a company?
When I graduated with M. Pharmacy in 2005, my sole aim was to secure a job in one of the top pharmaceutical companies of India.  I secured a campus placement in Torrent Pharmaceuticals in Ahmedabad, in the manufacturing department of the company.  I completed an internship at Torrent Pharma, which was mandatory as part of the M. Pharmacy course. I never thought about joining the IP department of any company. I did not have any idea about what IP means and the type of work that I will be doing there. After completing my internship, I got another offer from Promed Research Center, New Delhi, in their Research and Development department. This was the job profile I was looking for and hence joined Promed Research Center.. After completing 15 days at Promed, I received an email from SUN enquiring about my current status and whether I was interested in attending a second round of interview at their Mumbai Office. I was very excited when I read that email. I did not know the job would be in the IP department, and neither did any of my seniors, with whom I enquired, know anything about IP and its future prospects. I only knew that it was an emerging field at that point of time and I decided to join SUN as it was a bigger company than Promed. I took a bold decision and went ahead and joined SunPharma in August 2005.  That single decision changed my whole career as well as my life.
What did your work profile at Sun Pharma consist of, before you were a lawyer?
During my initial days at SUN, I was involved in preparing FTO reports and drafting and filing patent applications with Indian IPO and WIPO. Later on I was involved in doing prior art searches and preparing and filing pre-grant oppositions for Indian patent applications. I was also involved in assisting our external attorneys by providing technical support. I gradually learned how to prepare in-house invalidity opinions, understand regulatory laws of US, EP, CA and JP markets. Currently I am involved in providing support to external attorneys in handling SUN litigation happening across the regulated markets with IP support to Research and development teams for product development.
Tell us about your law school experience.
My decision to pursue law was also accidental and unplanned. I never dreamt that I would become a lawyer. However,  my career took a dramatic turn when I joined the IP department at SUN. All the work that I was doing was almost related to law in some form or the other. Hence, I thought that doing LL.B would surely enhance my knowledge and would provide me with skills necessary to advance my career in IP. The moment I realised this, I started looking for law colleges in Mumbai. Then I landed up in JCCL, which was an evening college, as  it would suit my timings even if I had to attend all my classes regularly.
In the first year of LL.B, it was a bit difficult to cope with the legal terminology. However, I was quick to grasp the subjects as I was already working in matters related to law. There was a lot of encouragement and support from colleagues and my immediate boss at Sun Pharma.
I was not actively involved in any of the college activities as I was mostly focussed on my work. However, I made sure I wrote the exams while simultaneously managing my professional life. My aim was not to score a high percentage  but to get through the LL.B course. Finally I completed my LL.B and now I am quite excited to be called a lawyer by family and friends.
Is there anything you would like to have done differently?
Yes, my only regret is that I did not attempt to apply for M.S in USA after completion of my B. Pharm (Hons.) course from BITS-Pilani while most of my classmates tried and succeeded in getting admission to MS and currently settled in USA.
How did you manage to eke out time for a regular three-year LL.B from Mumbai University while working at Sun Pharma? Please share your experience with us.
After joining LL.B course, I realised that it was very difficult to manage professional work, personal life and college.  However, there was constant encouragement and support from colleagues and my wife, which motivated me to pursue this course and complete it successfully. I planned well in advance during the exams and made sure that I give my best shot at the exams so that I clear them at the first attempt itself.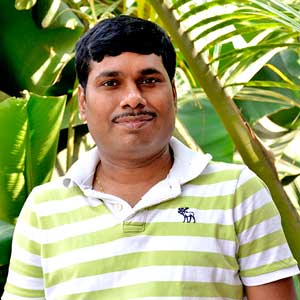 Currently, you work as a Manager – Intellectual Property Cell at Sun Pharma. What qualities do you think helped you to achieve this status?
As you might have noticed, I have started at the bottom of the organizational ladder at SUN Pharma. Luckily, I received proper guidance and support from my colleagues who helped me learn the work in a systematic manner. I learned most of my work from them and later on started learning and upgrading myself about the patent laws and pharmacy regulations. The main qualities that helped me to achieve my current position were patience, constant learning, reading, presence of mind and continuous education on current patent laws and pharmaceutical regulations.
At all the positions you worked, did you have to learn new skills every time you were promoted to a different rank?
The type of work that I did in each capacity was different but overlapping. As I moved up in the organization, each position demanded and taught me different skills and posed different challenges.
What is a workday like for you? Has work settled into a predictable pattern or are there new challenges every day?
The work day is mostly routine for 60% of the time now. However, the remaining 40% of the time, there are new challenges that I face during my everyday professional work which helps me to perform to my potential and grow professionally.
How important would you say are business development skills at such higher roles?
Business development skills are very important as one grows higher up in the organization. These skills would help you to get noticed by your peers and other higher officials in the organization which would have an impact on your future roles and professional growth.
Many lawyers would say that the actual learning takes place in the years of practice. How far would you say it is true? What was the case in your situation?
Yes, I strongly believe that actual learning takes place in the years of practice. In my case, I was already practising the Indian patent laws in my day to day work while dealing with the Indian patent office while I actually cleared my Patent Agent exam in 2007 i.e. after 2 years of actual practice. Further, I completed my LL.B after actually learning the patent law and practising it all these years since 2005.
In the meantime, you've also managed to pursue MDP, Intellectual Property Management from IIM, Ahmedabad. Please tell us about the program.
It was a course designed by IIM-A for people working in companies and academics for increasing the awareness of IP management for effective organizational growth. It was brief course and lasted for 3-full days at the IIM-A campus in Ahmedabad. It was attended by delegates from public as well as private sector companies across India.  This program was sponsored by my company and it was very helpful. It taught me different perspectives of IP management in India.
How do you manage to strike a balance between your personal and professional life?
Work-life balance is the most difficult aspect to manage. However, I make sure that I do not carry my office work to home. If there is any personal event to be attended, then I make sure that my work does not come in between.
What do you and other people at Sun Pharma measure success by? What must interns and attorneys do in order to get noticed and/or promoted?
Sun Pharma usually measure success of its employees by evaluating their contribution to the overall growth of organization and support to cross functional teams in the organization. There is nothing specific to be done, it is only their work that should speak for them.
What advice would you give to law students who have been science students and wish to pursue law?
Science students have a lot of scope in the IP field. IP awareness has increased in Indian companies, especially in pharmaceuticals which export their products to foreign countries' regulated markets like US and EU. More litigation is happening in India related to drugs and pharmaceuticals. Science students with an LL.B degree can provide the right support internally to a company and assist external attorneys during litigation. There is also lot of scope in other areas of patent law especially patent drafting, filing, prosecution, licensing, patent valuation etc. There  is more IP related litigation expected in the future due to changes in international pharmaceutical regulations and patent laws which provide sufficient opportunities to science graduates with an LL.B degree.
The question that whether one should specialise in a particular area of law or be more of a general lawyer often comes up before law students. What is your opinion on the same?
All LL.B graduates have a general knowledge of all branches of law. However, that will not help you as a professional. You need to specialize in the area that you are interested in taking up as your career, as it is known that each field or area of law is so vast and there are constant developments in the case laws which would define the law.
Lastly, what would be your advice to law students and young lawyers reading this interview?
My advice is that, firstly decide what you want to pursue and then keep your complete focus on that till that goal is achieved.
Secondly, always keep yourself educated and updated on the recent happenings in the respective areas of law that you are specializing in. This will help you grow in your career.