This interview has been published by Priyanka Karwa and The SuperLawyer Team.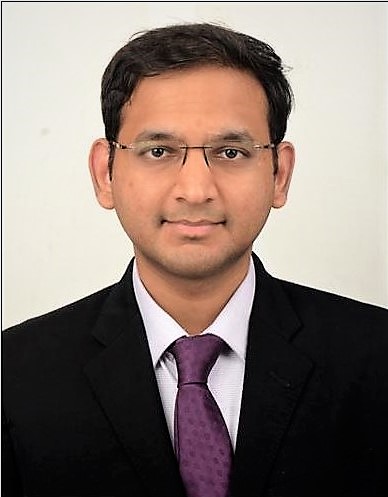 To start our conversation on a lighter note, we would love to know what made you choose law as a career option?
Since my childhood, I was unsure of what career to pursue. The choices oscillated from being an economist, a journalist, an architecture and even a chef. Being a lawyer was never on the list. It was quite usual in our school for students with commerce background to take up chartered accountancy after 12th. However, in my quest to study something more versatile, I ended up taking law since law is multidisciplinary in character. Perhaps law is the only field in which, depending on one's practice area, knowledge of other subjects such as economics, finance and even psychology is also essential. Hence, the decision to choose law.
We would definitely like to know about the struggles you faced in your early years as a student and after you pursued law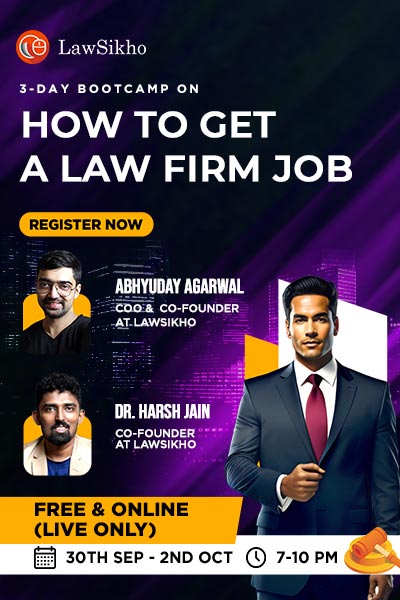 Being a first-generation lawyer that too from a non-national law school was challenging. Given that the law school was fairly new, we did not have a huge alumnus base and getting internships was a dauting task.
While law school teaches you to read the law, it is only when you start practicing that you learn to apply law in different scenarios. Transforming from a student to a practitioner of law can be overwhelming as a lot of responsibility vests on your shoulders. Having said that I feel there is a huge disconnect between classroom teaching and practicing law. This gap can be bridged by doing more internships and gaining more practical exposure.
It would be a pleasure for our readers to know about your first job as an Associate at Khaitan & co.
Khaitan & Co. is one of the most prestigious and amongst the leading law firms in India. After several internships, I was fortunate enough to be offered a position at the firm's Mumbai office. Given that the firm does voluminous deals with often very high stakes, the training which seniors at the firm imbibe to its juniors is impeccable.
While at Khaitan & Co., I was involved in various high-profile matters such as public issuances of debentures and offshore bond issuances, some of which were also award winners. I had the privilege of learning from some of the stalwarts of the industry. The time spent at Khaitan & Co., and the relations made there is something which I would cherish forever. I am grateful to Khaitan & Co. for kickstarting my career.
Since you specialize in Banking and Finance and Financial Services, would you like to elucidate about your role as an advocate in this field and the motivation that landed you in this sector?
I am involved in advising a range of domestic and foreign banks and financial institutions, and Indian conglomerates, in a variety of domestic and cross-border financing transactions. A typical workday as a financing lawyer involves drafting and negotiating various financing documents, and advising clients from start to closure of the transaction. On the insolvency front, I have been regularly advising committee of creditors, the resolution professional and the resolution applicant.
Being a debt lawyer opens up a lot of opportunities in foreign market particularly the United Kingdom. This was one of the motivations of taking up banking and finance as a practice. Further, lending and borrowing is essential for a growing economy like ours. Insolvency is a developing area of law with lots of potential for growth. This is one of the few practice areas which is not seasonal, and one can expect to be busy throughout the year.
From your profile, it is quite evident that you have worked with some of the leading law firms in India, would you like to tell us about your journey so far
As mentioned above, I started my career at Khaitan & Co. where I worked for about 3 years. Then I moved on to Cyril Amarchand Mangaldas where my stint was rather small of less than a year. I joined JSA in July 2019. JSA boasts of robust practice areas and has been consistently ranked as Tier-I for its debt practice, amongst others.

Under the guidance of Ms Dina Wadia and Mr Soumitra Majumdar, I have been fortunate enough to work on some marquee and path breaking transactions. Contrary to the other firms I worked at, I have gained exposure to a broader range of transactions. In a profession such as ours where burnout and depression is on the rise, JSA has also taken various measures to ensure well-being of its attorneys.
To wrap this conversation up, what advice would you give to the fresh Law graduates?
Bear in mind that law is a noble and a very demanding profession. Being client-centric, one has to put client's interests over his own. This could include sacrificing weekends and leisure time. There could be unrealistic timelines and the expectations are typically high.
Having said that, it is important to have command over the language. The only way this is possible is to read (almost anything) regularly! One should articulate his thoughts and pen it down. This will develop analytical skills and improve clarity.
Last but not the least, work hard, be motivated to learn and take up a (weekend) hobby.
Get in touch with Abhay Aggarwal-