Vaibhav graduated from Campus Law Centre, University of Delhi, in 2008. He has handled litigation as well as advised clients across a broad range of issues like commercial disputes, information technology law, intellectual property law, drafting and vetting of contracts, sale/lease deeds, corporate issues, consumer disputes, arbitrations, writ petitions, appeals, real-estate, matrimonial & family disputes, Wills and estate planning etc. An ardent supporter of alternate dispute resolution mechanisms like mediation and counselling, he has also assisted several clients in resolving their disputes amicably. Amongst his clients are up and coming companies in the SaaS, ITES and e-commerce sectors who deploy cloud-based solutions like AWS, Salesforce etc. for enterprises across all sectors, as well as other medium and small enterprises whom he has helped on various aspects like corporate structuring, shareholder issues, advisory services related to expansion to other territories, drafting of Master Service Agreements with clients, Vendor agreements, Non-Disclosure Agreements, Employee agreements etc.
In this interview we speak to him about:
Being an Advocate-on-Record
His passion for litigation
His interest in ADR
Given that most of our readers are law students and young lawyers, how will you introduce yourself to them? 
I am an independent lawyer, with a broad focus from civil to corporate matters. Early in the profession, I recognized that practising law at all different levels – from the District courts to the High Courts to the Supreme Court – was not only something I enjoyed, but was something that gave unique value to my clients. Since I practise along this broad spectrum, not only do I serve the A-Z needs of my litigating clients, but I am also in a unique position to advise my corporate clients. Having recently been designated as an Advocate-on-Record, I look forward to the AOR practice adding another dimension to my practice.
I gained inspiration to study law from my maternal grandfather, Justice Gyan Chand Mathur, who was a judge several decades ago in the Allahabad High Court. Unfortunately, my decision to join the legal profession came several years after he passed away, so de facto I have had to build my practice as a first-generation lawyer. I did not even benefit from his comprehensive legal library, which we donated to a charitable institution soon after he passed away.
What made you decide to pursue a career in law after obtaining a BA degree? 
I earned my B.A. degree from Kenyon College, USA, with a major in Anthropology and a minor in Mathematics. At the time of my undergraduate studies, law was not anywhere in my mental framework, and initially I had considered a career in academia in the field of Anthropology. However, several circumstances brought me back to India, when I narrowed my choices down to doing a MBA or Law.
The legal profession stood out to me as uniquely diverse in that a lawyer could in the same day work on a large corporate matter as well as on a pro-bono/ public interest matter. Secondly, I recognized that so long as you worked across a range of matters and didn't narrow yourself, the variety of cases you can be involved in would ensure that life never got boring and each day would be different from the previous one, even more so if one was practising in different courts. Especially at that age, the idea of being stuck at a desk, day in and out, seemed extremely undesirable to me. Thirdly, if you have your own practice, you have the power to determine the pace and path of your professional career. I had recognized early on that building my own practice was a definite goal for me, and I have been extremely happy in this role as an independent practitioner. And so, the choice to do Law was a fairly easy one over doing a MBA.
I graduated with a three-year LL.B. degree from the Faculty of Law (CLC), University of Delhi. I am a big proponent of the three year LL.B. program after a Bachelor's degree, because having a Bachelor's degree in something unrelated gives a person a broad horizon and a general understanding of a larger world. Law is something that we will knock our heads against for the rest of our career, and the years after school are some of the most formative years of a person. It is not by accident that historically some of the most accomplished litigators were people with a tremendous breadth of interest in the arts, music, literature, etc.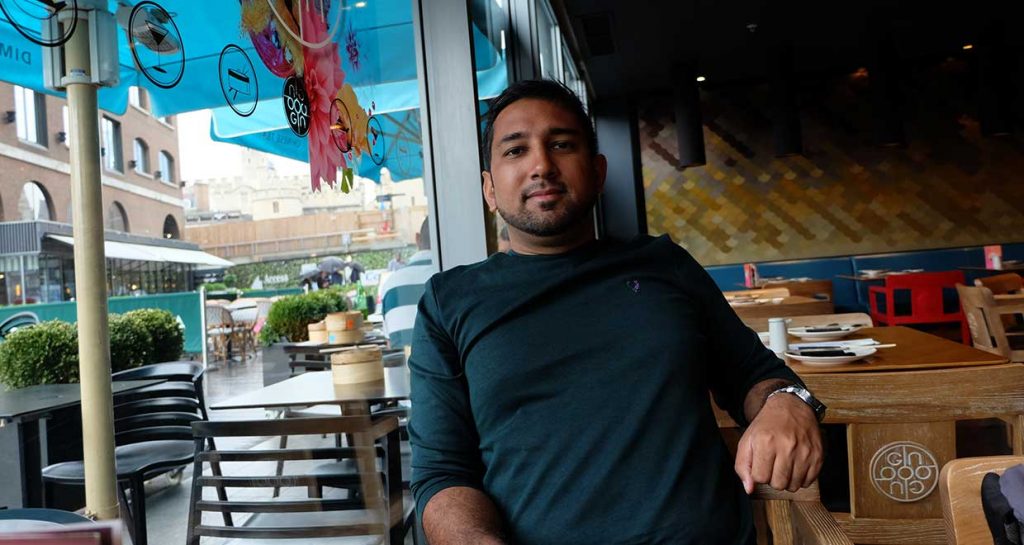 How was your experience in law school? Have you ever felt the NLU- non NLU divide?
Ours was a three-year program, and there weren't many opportunities for us to interact with NLU students. In the practice of law, I feel there is no divide between NLU/ Non-NLU and really what defines you in this profession is your personal abilities and achievements, not which law college you come from. Maybe if you are working in a firm, the institution you studied Law might be relevant for the first couple of years in the profession, especially in the recruitment of associates fresh out of law school, but after that it's not much of a factor.
What was your first job after law school? 
I started my practice working with Ms. Maninder Acharya, who at that time was a standing counsel for the Municipal Corporation of Delhi, and has since been designated as a Senior Advocate. Her office was like jumping into the proverbial deep water, as with the volume and time sensitivity of our work, I had to hit the ground running immediately. With multiple matters listed every day (if I recall correctly the maximum reached 26!), her office was perfect in giving me unmatched exposure and responsibility in handling matters myself. I found myself appearing almost daily before the Delhi High Court and that helped me tremendously in gaining confidence in arguing matters.
From Ms. Acharya's office, I moved to Mr. Virender Goswami's office, which was a truly formative experience. Mr. Goswami is in my opinion of the most formidable lawyers I have seen especially when it comes to witness examination, which is an art that is unfortunately lost on most in our profession. In his office, I was given the opportunity to be personally responsible for several matters, and was given the chance to appear in several courts, especially the District courts, where I feel the true meat-and-bones of any case really lies.
I got both these positions by way of recommendations through personal and well-meaning contacts, and I am thankful for that serendipity.
How important is CGPA to recruiters? 
Everywhere that I have worked so far, has been in a litigating position and typically in small to medium offices, so I can't speak for recruitment in corporate and large law firms. In my experience, while every recruiter would certainly want to review your resumé, good recruiters would put the most emphasis in the interview, because that's where you can tell a lot about a person's personality, maturity and capability. In my opinion, there's little correlation between your CGPA scores and your professional success, so for a recruiter to place undue importance on CGPAs etc. would eventually be detrimental to their own organization.
Do you recall the first time you argued a matter in court? 
If anyone ever told you that they were confident the first time they appeared before a court or argued a matter, they would be lying! Arguing in court is immensely challenging, because if you want to be good at it, you need to not only know your facts and law inside out, you also need to know how to read the judge and the flow of the proceedings. While arguing, you are of course a bundle of nerves, but if you do perform well, in my experience most judges are very receptive and encouraging, as are other members of the bar. On occasion, I have had the counsel for the other side comment positively on my arguments, and that always adds a little spring in your step! If I had to give only one piece of advice, it would be to never ever appear before a judge without reading the file, even if you are just stepping in for a colleague to ask for a passover or adjournment.
Can you describe an ordinary day of a litigator?
The best part about being a litigator, and a generalist at that, is that there is no "ordinary" day. I could be working on a motor accident compensation case one minute, then a property dispute, and then be advising a client on how to structure their company when expanding to new areas, and then be counselling a couple having marital discord. While you work as an associate under other lawyers, they would of course set the tone for how the office works in terms of work timings etc. I have seen lawyers who are unforgiving of unpunctuality ("9:00AM means 9:00AM, and not 9:01AM") and I have seen lawyers who give you complete flexibility to work as you want to, even from home, provided that the work is never compromised and deadlines are met. I personally gravitate towards the latter, as I think not only does it keep everyone in the office happy, but also boosts productivity and creativity at work.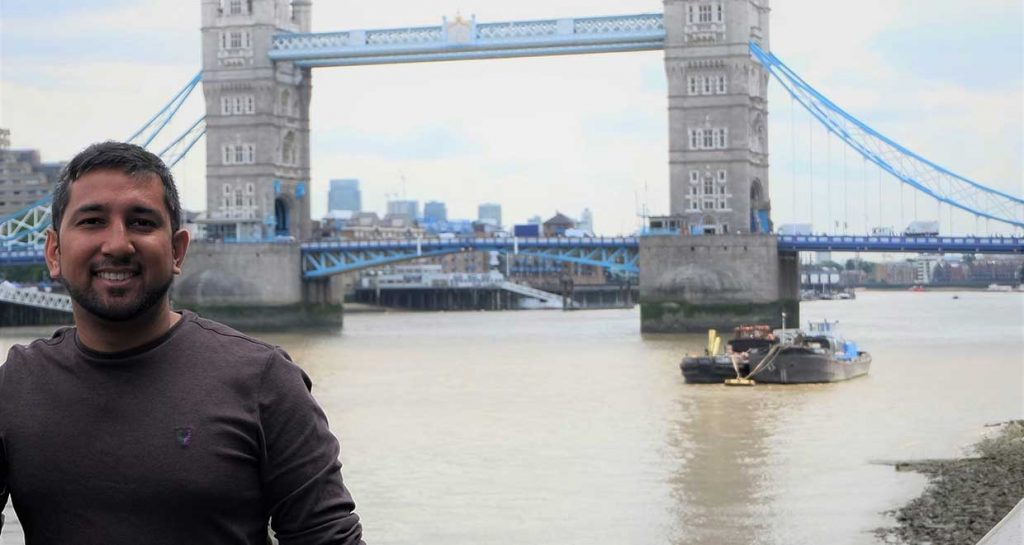 What are the skills one needs to develop in order to succeed as a litigator?
That is an extremely tough question, not in the least because it presupposes that there is a single definition to what is "success" as a litigator. Some people define it in terms of money and the car that you drive, while others define it in terms of the respect you get from the bar and the bench, and there are numerous other criteria you could posit. What each person needs to do is to discern what is their definition of success, and then understand the skills you need to achieve it.
That said, a few skills that that one could say are somewhat universal are communication skills, your ability to think out of the box, paying attention to detail, ability to deal with different personalities with respect to your client, the other side's lawyer, the judge etc. Moreover, as a litigator you need to be master of a number of other skills in order to run a successful practice, not the least of which are time management, ability to manage an office, ability to keep a track of billing etc. One of the most important tasks in running an independent practice is business development, which comes easy to some and harder for others.
How did you secure a position at O.P. Khaitan? 
As with my other positions, it was a colleague who was aware of a requirement at the firm who introduced me to them. By this time, I had practiced with a number of lawyers, and I felt joining a firm was the natural progression towards my career growth. At O.P. Khaitan, I worked on a number of litigation matters ranging from corporate disputes, real estate disputes, matrimonial matters, etc. and was also introduced to new aspects like filing trademark applications globally for clients who were expanding their business in a big way. I had a great experience there and got to work with the Managing Partner and a Senior Partner directly, and was also given the responsibility to handle many matters on my own. My decision to leave was based on an offer I received from Luthra & Luthra.
How did you secure a position at Luthra & Luthra? 
I joined Luthra & Luthra to work under a partner with whom I was acquainted over the years. He was looking for someone with my experience and the ability to handle matters independently, and I think it was a good fit both ways. In L&L, apart from general litigation, I got the chance to work on some high stakes matters such as those involving some of the largest telecom companies, arbitration matters etc. I left L&L when I felt it was time to start my own practice, and I had enough experience, skills and confidence commensurate with what is required to build your own practice.
How was working at a law firm different from working at a lawyer's chamber?
The smallest office I have worked in was two lawyers (myself included!) and the largest about 200. They are completely different experiences, and I encourage young lawyers to try them both before making a long-term choice. Law firms are great in terms of the exposure they give you to large clients and important matters, as well as to have a steady and good income, but can be restrictive in terms of personal responsibility, bureaucracy, politics and most importantly skill growth. Working in a lawyer's chamber can be invaluable in terms of the skills and independence you have no choice but to embrace.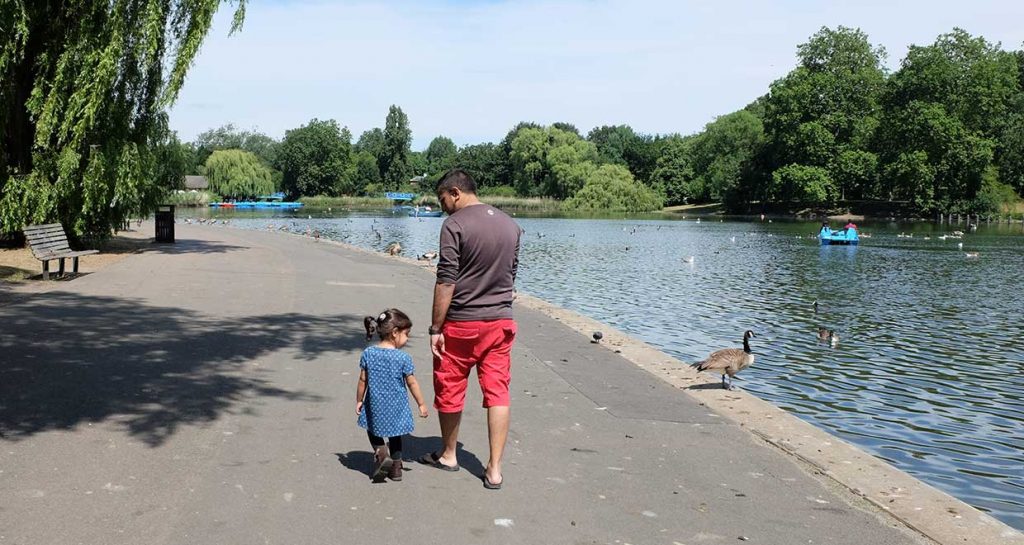 What are your areas of specialisation as a lawyer? 
I have been conscious of not narrowing down my work to specialized domains. Even in terms of my clientele, I assist SMEs as well as individual clients. I love having a wide breadth of work and enjoy exploring new domains of law that I have not previously dealt with.
As for fresh graduates finding their domain, if you do not already have a strong leaning towards a particular specialization by the time you graduate (and it's okay not to), I recommend working for a chamber or two that has a wide breadth of work, and you will over time either organically gravitate towards a specialization, or like me find out that you prefer to be a generalist.
Can you briefly tell us about some important matters you have worked on? 
I wouldn't be at liberty to talk about specific matters. However, as far as preparing for a day in court, there are no surprises there. If there is an argument, one needs to be well versed with the file and the relevant case law, and you need to anticipate the arguments the opposing counsel is likely to lead, and prepare for your response to them as well. That said, there is never a point you feel 100% prepared. Every now and then, you will feel prepared, only to appear and have the judge throw a googly at you. An important skill set is how you respond and react on your feet in this position.
Have you ever considered pursuing higher education? 
Over the course of my career I had thought about applying to LL.M. programs on several occasions, but never did. To summarize a whole lot of advice I got from numerous people in India and abroad is this: a LL.M. is great for your personal development in terms of your knowledge and skills (which you can control through studying and hard work), and can also be great for developing a network (which you unfortunately have little control over and left largely to luck). That said, most LL.M.s especially abroad are extremely expensive, and from a financial perspective you get little-to-no-value in terms of career growth and jobs. Most people who get LL.M. degrees return to the same city and perhaps even the same office they were with before, with little-to-no-growth in terms of promotions, salary etc. (certainly not commensurate with the money you would have paid for the program). So, in a nutshell for most people: if you are blessed with the financial means and have value for personal growth (skills and knowledge), then pursue a LL.M. Else, don't.
What is the process of being designated an Advocate on Record? 
To become an AOR, there are some stringent qualifications you have to meet, but briefly put you need to work with an established AOR for at least a year, and then pass the AOR examinations that are held once a year. The examinations are tough, and it doesn't make it easier that most people appearing would have last taken an exam anywhere from 5-10 years ago. Nor are most people accustomed any longer to writing for 3+ hours straight every day for 4 days straight! I don't think there is one set path to success in the exams, especially since the examiners can change every year (and hence what they look for in the answers also changes), but what worked for me was to review the past several years' exam papers, as well as to use the literature provided on the Supreme Court website and make my own notes. If you practice with a good AOR, then the Practice & Procedures and Drafting papers may require little effort and just a little bit of brushing up. For me personally, the last paper, on leading cases, was the most difficult as there is a LOT of information to digest there, and I would highly recommend that you space out reading those judgments over one or two months leading to the exam.
What do you think is the future of ADR in India?
I am a big believer in the power of mediation and counselling. I have seen cases where you would think the parties would not be ready to even talk to each other, much less compromise, eventually open up in the semi-formal setting of a mediation before an independent mediator, and resolve their issue amicably. The power of mediation and counselling is immense especially in domains like matrimonial law, where prolonged litigation really only serves the lawyers in the case, and the parties end up depleting their mental, emotional and financial strengths. My advice to clients, in matrimonial matters especially, is to aim for a divorce by mutual consent, and even in the business world, most business leaders recognize that litigation should only be a last resort after expending all efforts to find a middle ground. Increasingly, businesses are themselves building in mandatory mediation in the dispute resolution provisions in their agreements.
However, I am less optimistic about arbitration, as I feel the same deficiencies have crept up in arbitration as is the bane of litigation (long adjournments, unnecessary formalities, arbitrariness, bureaucracy etc.). However, if we were to embrace the model used abroad where formal institutions administer arbitrations and mediations with more adherence to a transparent and efficient process, I think that could be a game-changer.
What are the challenges you have faced in building your career as it stands today? 
The single biggest challenge for me as an independent practitioner has been business development, and the never-ending process of looking for clients and work continuously. As lawyers are not allowed to advertise or solicit for work (which therefore relegates lawyers and clients meeting each other only through word of mouth) this particularly makes it harder for first generation lawyers to build their practice, and easier for generational lawyers to build upon the existing practice. The best that I can do is to maintain high-standards for the services I provide to my clients and a high level of integrity, and trust that satisfied client would not only return but would recommend me to others. So far, this strategy has worked for me and a majority of my work comes through referrals, and repeat clients.
How do you maintain a work life balance?
A part of my decision to go independent was to be able to manage my own time, clients, personal and professional time as per my needs. I am fortunate to have my office in Neeti Bagh, which also happens to be my residence. Due to this, I am able to cut travel time, and most courts are quite close too. I feel a lot of lawyers are victims of inadequate time management skills and regressive work timing policies, and a lot of time in law offices especially is spent unproductively. By culling this unproductive time from my life, I have been able to be actively involved in raising my daughter, and have also had the time to follow other pursuits like travelling. I see this change in my other colleagues who have their own independent practices as well, who have been able to balance their focus not only on work, but also on personal time and space.
What advice do you have for our readers who are primarily college students?
I think a lot of lawyers you have interviewed have probably covered the basics. What I would add is that you should use your internships and time in college to see how different career paths in the legal profession work. Don't do it for the certificate. This is an invaluable time for you to explore and discover what attracts you the most. Law has a very high attrition rate (globally) with very few people studying law ending up being involved in the legal profession five years after graduation. I think a lot of that has to do with unrealistic expectations of your day-to-day life in a law office, and I know of several young lawyers who burnt out too fast working in offices which demanded fourteen to sixteen hour workdays, six to seven days a week. The good part is that even if you decide not to have a legal career at the end of it, the law degree is uniquely advantageous in that it will enhance virtually whatever you choose to do in life.