Interviews
Vandana Pai, Partner, Bharucha & Partners, on LLM from Columbia Law School, New York and her 18+ years of experience in Private Equity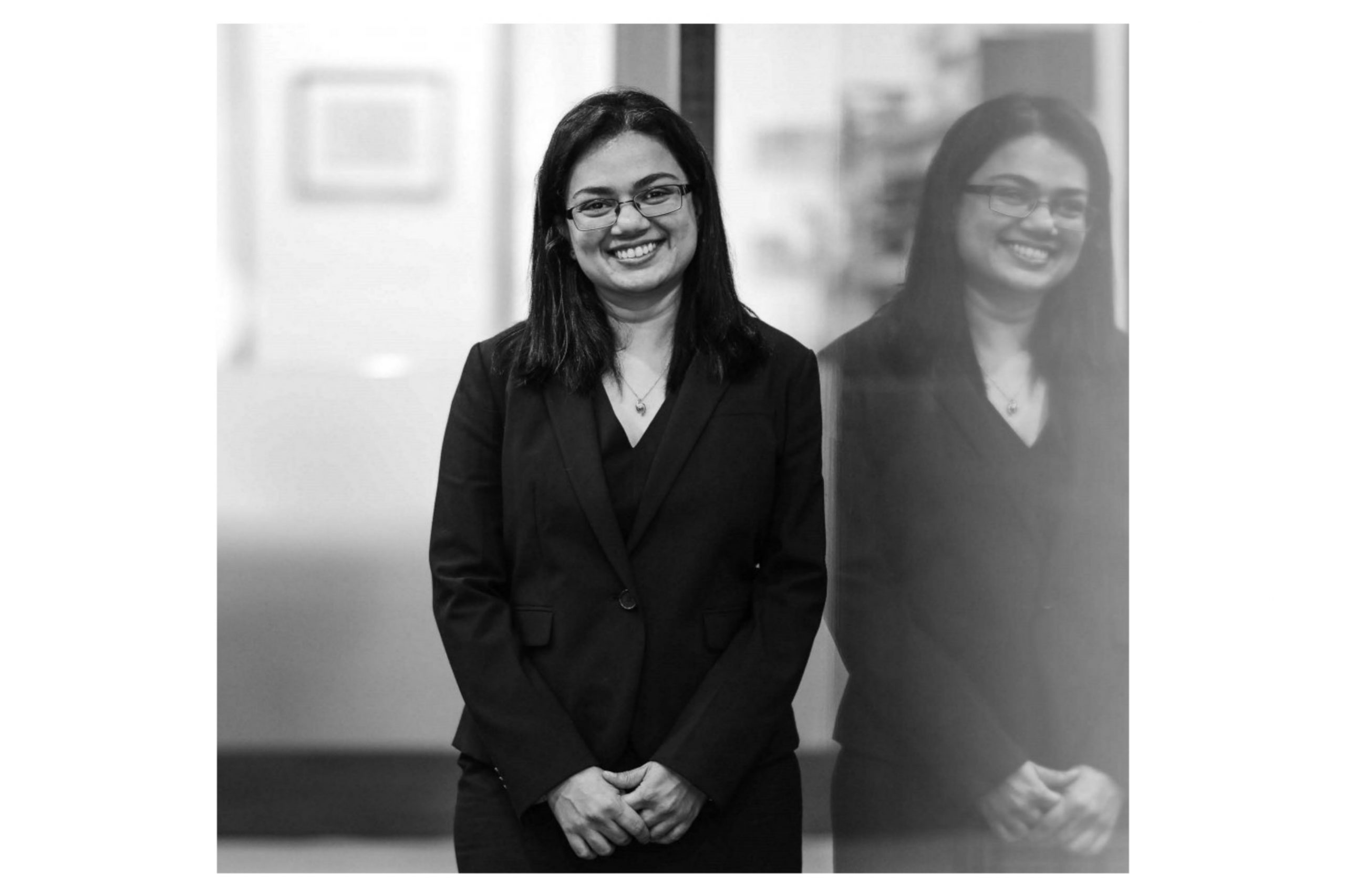 This interview has been published by Ayush Verma.
Can you walk us through your journey towards the legal field? What inspired you to read law?
I come from a family of doctors and engineers, and no one in my family had previously studied law. As part of career counselling at my school we were given aptitude tests, and law was identified as one of the professions' I had an aptitude for. I have always loved to read, and two of my favourite fictional characters growing up were Perry Mason and Horace Rumpole, both formidable criminal defense attorneys. My parents always encouraged me to think for myself, and were supportive when I decided to pursue law. I sat for the National Law School, Bangalore entrance exam, and as they say the rest is history.
You've graduated and acquired your LLM and LLB from two of the most decorated universities. How did they aid you in becoming the lawyer that you are today?
My experience at both National Law School, Bangalore and Columbia Law School, New York have helped me become the lawyer I am today. At both institutions, the learning experiences are not limited to the classroom. The student body is amazingly bright and engaged and pushes you to achieve your best. NLS gave me the opportunity to participate in moots, write articles and experience different facets of law through internships. This helped me to identify that my interest lay in corporate law, rather than litigation. At CLS, I loved interacting with people from multiple countries and backgrounds. The level of intellectual rigor the professors brought to every class was an eye opener and taught me to think outside the box.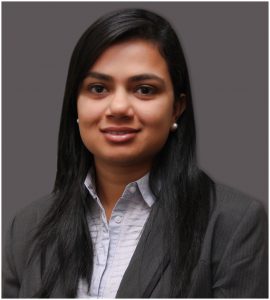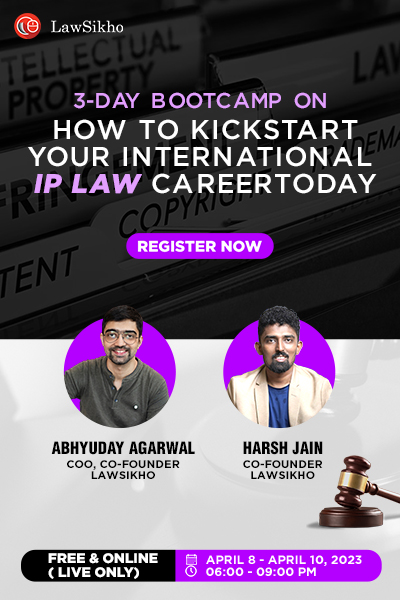 15 years after acquiring your degree in LLM, do you believe academic qualifications or excellence play an important role for a blooming legal career?
I believe that as long as there is a will to succeed, each and every one of us can have a blooming legal career. Hard work and intellectual rigour are more important than mere academic qualifications. However, Columbia Law School is known for its expertise in commercial laws, and many of the professors are partners in New York law firms. The LLM helped me hone my commercial acumen, and develop soft skills, which have proved invaluable while interacting with clients and counterparties from around the world.
Can you walk us through a typical day for you at Bharucha & Partners as a partner at the firm?
I am an early riser and am usually at my desk by 8:30 am. I spend the 1st hour responding to emails, and taking a status update on the various matters and transactions which I supervise. Post that the day is usually spent attending calls and meetings, in negotiations, and reviewing documents for clients. I try to spend some time reading up on changes to existing laws, important judgments, etc as it is critical we stay abreast with the rapidly changing regulations. Each day brings its own challenges and wins, and I can definitely say work is never boring.
Right after your graduation from law school, you were placed with a tier one law firm. What kind of activities or internships did you pursue during your law school days to land such an offer?
I did a 6 week internship with Amarchand Mangaldas in my final year of law school and received a pre-placement offer at the end of the internship. Prior to this, I had interned with a number of law firms, including doing an internship with Drew & Napier, Singapore. I also had good grades through law school, which helped secure the internship at Amarchand Mangaldas. I was fortunate to get an opportunity to work with a couple of partners at Amarchand Mangaldas during that internship. I have always believed that if you try your best and do your work sincerely, your work will speak for you. The partners were happy with my work, and made me a PPO.
You've also cleared the New York State Bar exam. How did you prepare for that and how is it different from the India Bar Exam?
When I graduated, the requirement of taking the bar exam in India was not in force and we could enroll on the basis of our law degree. Consequently, I can't comment on the difference between the 2 exams. However, I must say that studying for the New York Bar Exam was an exercise in discipline, and the skills I picked up then have stood me in good stead throughout my years of practice.
While there are a number of popular bar review courses, these courses are expensive. I signed up as a student volunteer for the Pieper Bar Review, which required me to operate their shop at Columbia Law School a few hours every week during the school year, so I could take their course for free. I found the Pieper focus on Mnemonics, and style of teaching incredibly helpful. In addition to taking the course, it took 12 hour days of intensive studying for nearly 3 months to get me over the line.
You're also on the Advisory Board for Cuddles Foundation since 2014. The Foundation provides assistance to pediatric cancer patients. What inspired you to associate yourself with this specific organisation?
I have always believed it is important to give back to the society at large, in whatever capacity that I can, whether legal or otherwise. I actively engage with multiple NGOs, including the Cuddles Foundation, an NGO working on providing nutritional assistance to paediatric cancer patients making it the first and only Indian NGO working in the sector.
When I 1st met Purnota, who heads Cuddles, she mentioned how they have realized that many children don't survive treatment because they are malnourished. Further, many children aren't able to continue treatment since they are often from rural areas, and their parents have no way of earning a livelihood in the city. Often the family is reduced to poverty bearing the treatment costs, and aren't able to feed their other children. The passion that Purnota and the entire Cuddles team bring to their work struck a chord with me, and caused me to decide to work with them.
Their commitment was especially inspiring during the pandemic. They were faced with the challenge of ensuring that the frontline healthcare workers, who were exposed to significant risk of contracting the infection, were protected while ensuring that their work was not hampered. They had to figure out new ways to stay in touch with the patients who could no longer visit hospitals. They needed to ensure the ration baskets and supplements reached the patients and their families, when supplies chains were disrupted. While challenging, it was also extremely satisfying working with them to navigate the rapidly changing legal and commercial scenarios created by the pandemic, and ensuring that their people and interests were protected.
You've worked with giants like RIL, SIDBI, Tata Opportunities Fund. Is there a specific approach you undertake while working with them?
For me, the role of a successful lawyer is not restricted only to attaining a positive outcome for the client, but also involves coming to an all-encompassing arrangement that strengthens the client's current position and does not compromise with their future engagement with the other parties or affected persons. A transactional lawyer needs to find solutions to problems and not create legal bottlenecks. It is important to build trust with your clients, to truly understand their needs and concerns or needs, to empathise and connect with them, and build a long-lasting relationship.
Private Equity and Venture Capitals deployed $47.5 billion in Indian companies, making 2020 a record year for the ecosystem. How has the PE or VC work been affected by the ongoing pandemic and what does the future hold for the industry?
While 2020 was a record year for the ecosystem, it saw a number of high value deals but fewer mid and small investments. In 2020, many of PE/ VCs focused on stabilizing their portfolio companies but are now looking at new opportunities. The pandemic has disproportionately affected some sectors, and benefited others. We are seeing this in the deal activity also where healthcare and online services have seen an uptick in investment. PE/ VC investors have accumulated huge cash piles, and with corrections in valuations brought about by the pandemic and liquidity crush, these investors are well placed to capitalize on opportunities in the market.
Lastly, would you like to share any parting advice with our readers?
Many junior lawyers seem to believe their legal degree has only equipped them to either be litigators or corporate counsel. They aren't happy, but don't feel they have options. However, the opportunities available are so much more – setting up a start-up providing innovative legal solutions, a career in research and policy, consulting, teaching, civil service, etc. I would like to end with a quote, "Everybody has a calling. Your real job in life is to figure out why you are here and get about the business of doing it…"
What do you see as the role of technology in the practice of law?
I believe technology and artificial intelligence has the power to disrupt the way we practice law, and all lawyers should not just track, but actively evaluate how they can adopt and implement technology in their work. Technology can also provide exciting opportunities to do something new with the law. In 2020, my Firm participated in the FT Innovative Lawyers Hackathon, organised by Global Legal Hackathon and FT innovative Lawyers programme. The hackathon's goal was to find answers to the most pressing legal, regulatory and civil society challenges emerging from the Covid-19 crisis, and over 184 projects were submitted with really innovative solutions.