Varsha Ramann is a graduate from ILS Law College, Pune in 2015.  She pursued an LL.M in maritime law from University of Southampton, England. She has an excellent academic record and participated extensively in various national and international moots including William C. Vis International Arbitration Moot and Insurance Law Moot at Southampton Law. She is presently a Junior Associate at Bose & Mitra & Co.
In this interview she talks about:
LL.M from Southampton University
Tips on writing SOPs and traits required to  bag a scholarship
Scope of maritime law in India
Work experience in Bose & Mitra & Co.
HOW WOULD YOU LIKE TO INTRODUCE YOURSELF TO OUR READERS? PLEASE TELL US SOMETHING ABOUT YOUR PRE-COLLEGE LIFE?
I am a full-time lawyer, a full-time Carnatic classical musician (yes, both form equal facets of my life and one is not more or less important than the other) and a part time Jill of many trades. I love learning languages; as a Tamilian raised in Maharashtra, I automatically learnt four languages simultaneously and later took up French and German. Books and libraries are my best friends. I strive for everything I do to be perfect, much to others' chagrin and usually set very high standards for myself in whatever I take up. I meditate, practice Yoga and crochet and occasionally dabble in other forms of art when I get some time to myself.
I did my schooling and junior college in Pune and it came as quite a shock to people who knew me when I picked commerce in class XI, after scoring 91% in my board exams. Having decided to pursue law as a career when I was in Class VIII, it was not a difficult decision to make. Two years of junior college at BMCC were mostly spent being editor of the college's in house magazine, participating in college fests and occasionally studying! I guess I have always been a proud nerd! (by the time I was done with school, I had exhausted the book collection of two libraries and had asked that the libraries be restocked!!)
PLEASE TELL US SOMETHING ABOUT YOUR COLLEGE LIFE? HOW INSTRUMENTAL HAS YOUR COLLEGE BEEN SHAPING YOUR CAREER ?
Although I had decided that I wanted to be a lawyer when I was thirteen years old, being a first generation lawyer, I hadn't the faintest clue about all the available opportunities out there, the different areas of practice, etc. Movies and shows influenced me at that time (Alan Shore from Boston Legal continues to remain a tremendous inspiration till date) and I walked into ILS wanting to be a corporate lawyer (who doesn't!). One 'corporate' internship later, I knew that that was not my cup of tea. I then got my first taste at mooting in my second year and I was addicted to it! After that point, my entire law school life was divided between mooting, more mooting and studying for my exams (in that order). A combination of obsessive mooting and litigation internships made me realise that my true calling lay in litigation. ILS's rich mooting legacy has certainly contributed a lot to the path that my career has taken. It was, in fact due to a moot that I got my first academic exposure to maritime/ shipping law, in which field I later went on to do my masters degree.
ILS also introduced me to Dr. Mrs. Nilima Bhadbhade, with whom I had the good fortune to work closely during my college years. I have grown to admire her as a person and consider her my role model. She once told me "never let your profession get in the way of a timely meal. Nothing is more important than eating on time to ensure you remain healthy enough to work well." I remember these words every time I miss a meal or eat late due to work and try my best to keep my meals on schedule.
YOU WERE INVOLVED IN MANY EXTRA CURRICULAR ACTIVITIES AT COLLEGE. HOW IMPORTANT IS IT FOR A LAW STUDENT TO PARTICIPATE IN MOOTS AND OTHER EXTRA CURRICULAR ACTIVITIES?
I have never believed in being a uni-dimensional person. As a child, my parents encouraged me to try my hand at anything I was even remotely interested in and that resulted in me being curious about anything that came my way. I was into debating and elocution through school and junior college and was exposed to the world of mooting and MUNs in college. MUNs bored me but mooting was my thing. I feel it is very important to participate in extra-curricular activities- it is not only a great stress buster but moots, MUNs etc certainly teach you valuable lessons in team work, division of labour and leadership. Mooting also gives you opportunities to travel to other places and interact with people from other universities, which is a fantastic opportunity for networking.
Focusing more specifically on mooting, I would say that mooting changes the way you approach a legal problem. It strengthens your analytical skills and most importantly, helps build confidence in standing and speaking in front of a 'judge.' The real art of lawyering lies in your quick thinking and presence of mind when you are on your feet before a judge and fielding questions that you may not have prepared answers for. Although mooting is a far cry from how things work in real life in courts, it certainly trains you well to face reality.
The mooting addiction could not be contained even after graduating. I was chosen to be part of the home team in the Insurance Law Moot hosted by Southampton Law School and managed to reach the semi finals with just two days of preparation. This moot was specifically special for three reasons- first I got to meet and interact with Sir Richard Aikens, got to visit the Supreme Court of the United Kingdom (that's where the final rounds happened) and this moot gave me the topic for my 15,000 words dissertation in marine insurance law.
A senior of mine in college and I conceptualised ILS's very own intra-college Contract Drafting Competition under the able guidance of Mrs. Bhadbhade. We had three successful years of the competition until the time I graduated from ILS. Everything from drafting the problem to managing the logistics upto the day of the competition and later were handled by us and these certainly improved our management skills.
ARE THERE ANY MEMORABLE MOMENTS DURING YOUR COLLEGE THAT YOU WOULD LIKE TO SHARE?
The third, fourth and fifth years of my college life were the most eventful in terms of good memories. ILS organises an annual intra-college moot court competition called Raghavendra Phadnis Moot Court Competition which witnesses close to 400 participants every year. The top 60 rank holders get to represent the college at national moots of their choice. I secured rank 1 in the Phadnis moot in my third year. In the same year, our team finished as Runners Up at the Surana and Surana National Trial Advocacy Moot 2013.
In my fourth year, I was fortunate to be part of a team that represented ILS at the Willem C Vis International Arbitration Moot Court Competition in Vienna, which really gave me a whole new perspective on law, mooting and career options and a bunch of new friends from different parts of the world!
I returned after Vis, full of ideas to improve the mooting standards in college and along with my Vis teammate, co-founded ILS's Moot Court Society. The last year was all about giving back to the college and guiding and learning from juniors, who were very enthusiastic and full of new ideas!
WHAT MOTIVATED YOU TO GO FOR A MASTERS PROGRAMME? WHAT LED YOU TO CHOOSE MARITIME LAW AS YOUR SPECIALISATION?
I was not entirely sure about pursuing a masters degree by the time I finished my third year because by that time, I had discovered my love for litigation and everyone I spoke to advised me that there was no point in having a masters degree because litigation was all about learning 'practical skills on the job.' My father, who is a staunch believer in education never really going waste, encouraged me to not shut out the possibility of continuing my education. It was at such an indecisive time of my life that I stumbled by maritime law.
My discovery of maritime law was a happy accident. When I was preparing for Vis in my fourth year, I happened to read the Philip C. Jessup moot problem for that year, which was on maritime law. It piqued my curiosity and I dug a little into the subject to see what it was all about. What I read got me interested and led to some more reading. By the end of my fourth year I was pretty sure I'd like to do something in this field. I then did an internship at United Maritime Law Chambers in Kochi to get a taste of the practical aspects of the field. The internship helped me decide that I was interested enough in this field to spend a year living in a different country, cooking, cleaning and washing by myself and generally survive on 4 hours of sleep the whole year. Whether to do an LLM or not is surely NOT a decision one can or must take overnight.
WHAT ARE THE NECESSARY TRAITS ARE REQUIRED TO BAG A SCHOLARSHIP FOR LLM?
Having decided to pursue my masters in shipping law, I had zeroed down on England as my country of choice. Each university will have their own requirements for eligibility for a scholarship, although a fairly common academic requirement is to have over 60% as your aggregate score in your undergraduate studies. Even if you don't make it to the 60% mark, some universities may consider giving you a scholarship if you have a good CV with prior work experience in the designated field.
WHAT SHOULD BE KEPT IN MIND WHILE WRITING SOPS FOR LLM ABROAD?
I very strongly believe that SoPs must be genuine, believable and from the heart. A good SoP boils down to honesty, a quality that is rarely appreciated these days. It is important to remember that the people who scrutinise your SoPs have probably been doing that for years and years and they will be able to spot a superficial and unnecessarily glorified SoP from a mile away! I have had a lot of juniors send me their SoPs asking me for my opinion- a common thing I have observed across the board is that they all say that the applicant got into law school because they wanted to make the world a better place, wanted to help the poor wanted to be the next Harvey Specter (nope, not kidding!) Please remember that these are poor clichés and will result in one-way tickets to the shredder for your precious SoP. Remember that there are thousands of other applicants vying for your spot and your SoP needs to make the reader sit up and do a double take within the first paragraph. Bring something fresh to the table, humour in small measures helps. DO NOT start with fancy quotations from great personalities- your SoP is about YOU, not the celebrity you are quoting. Another important tip would be to keep it to a maximum of two pages (1.5 would be ideal); brevity is a virtue that will certainly come to your aid.
My SoP took me two hours to draft, proof read and finalise, after which it was sent to my father and one of my closest friends for their opinion.
WHAT DIFFERENCES DO YOU SEE IN THE LEGAL EDUCATION SYSTEM IN INDIA AND ABROAD? HOW CAN THE INDIAN EDUCATION SYSTEM IMPROVE?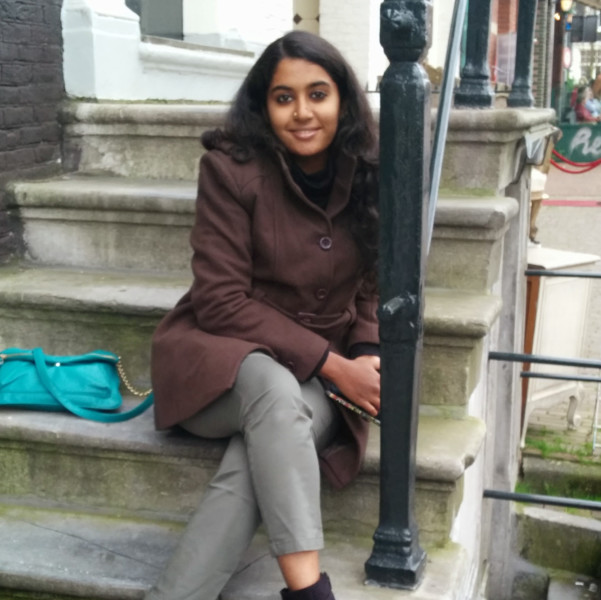 I think we all know the answer to this fairly well already- there is no concept of rote learning abroad. As far as classes go, you are expected to come to class having read at least a bare minimum on the topic that would be discussed. It is true that you may not understand a word of what you read when you do this before class, but as the professor explains concepts in more detail, the foggy words come to life in your brain and everything just fits together beautifully like a jigsaw puzzle. Professors who teach you are mostly stalwarts in the field and are a powerhouse of information. They'll not only give you academic insights but will also teach you practical 'tricks of the trade' where pure academic knowledge may not be of much assistance.
I must say that I was most chuffed with the manner of assessment in examinations. You are assessed as per your understanding of legal concepts and your ability to apply them to practical problems (yes, your question paper will also contain practical legal problems to which you will be expected to apply the law you studied and provide a solution- it's like a fun mathematics paper!) Universities abroad do not expect you to remember the names of every case law (you'll study more than 200 of them during the year!) and reproduce them in your answer sheet. Some people are better at remembering case law in the form of a story that happened and as long as you write the correct facts and ratio, you are awarded full marks even if you did not write the name of the case. Question papers are provided to you 30 minutes before your three hours' time; you are expected to use this time to 'think' about your answers, structure them on a rough sheet of paper and give it the right flow. Such application based evaluation and the importance to quality over quantity certainly makes students better equipped to deal with the shocks of the real world when they graduate.
I think the Indian education system could do with borrowing a leaf or two from universities abroad and be a little less pedantic in their expectations. We presently proudly tell our graduates that their 'real' learning will start only once they step into the practical world. While that is true to a certain extent, our current standards of university education do not do even the bare minimum to equip you to deal with the real world.
AS JUNIOR ASSOCIATE IN BOSE & MITRA & CO, WHAT ARE YOUR ROLES AND RESPONSIBILITIES?
Junior Associates at Bose & Mitra get to dive head-first into literally every aspect of practicing law, be it drafting pleadings, legal opinions/ advice, research or the occasional appearance in court. While we prepare the first drafts of every opinion or pleadings, our seniors then vet these drafts and tweak it as they deem necessary. This ensures that as juniors, we get to learn to do the big stuff, the seniors can focus on more work since the juniors have already structured the drafts substantially and while vetting their junior's work, they also get an opportunity to correct our mistakes.
WHAT IS THE SCOPE OF A CAREER IN MARITIME LAW IN INDIA?
India is fast growing as a country of maritime activity. Europe has not yet managed to get back on its feet entirely post the 2008 economic slump and the east is now making hay as the sun shines. The scope of a career in maritime law in India has just widened with the coming into force of the Admiralty (Jurisdiction and Settlement of Maritime Claims) Act 2017. The Bombay High Court now loses its pan India jurisdiction to arrest ships all over the country and it would be interesting to see how other jurisdictions blossom on their admiralty side. Although Bombay still remains a commercially sought after jurisdiction and has a rich heritage of maritime judgments, there is now more opportunity for maritime lawyers in India to open shop in other jurisdictions and establish a good maritime practice.
WHAT WOULD BE YOUR MESSAGE FOR YOUNG LAWYERS AND LAW STUDENTS LOOKING TO SPECIALISE IN MARITIME LAW?
Maritime law is definitely extremely interesting as a subject but it is also an incredibly niche field. I would advise students considering the field to take a lot of time before deciding to commit to it. Be at least reasonably sure what your priorities are in life and what you want to do with your qualifications- do you want to practice law or work as an in house counsel for a shipping company? Do you want to combine a degree in maritime law with an MBA and get into core business? The opportunities are endless but you have to find what suits you best. Read up on career prospects and universities enough before you make up your mind. If you wish to work abroad after your specialization, ensure that you are well aware of the odds of success on that front- nobody likes disappointment like that. Most importantly, read about the subject a lot (it's alright even if you don't understand much, the subject must keep you hooked) and get a taste of at least some practical exposure before you put in your applications to universities abroad.