Varun Chauhan is a student of GNLU, Gandhinagar, batch of 2015. During this time has has interned with Singhi & Co., Unmesh D. Shukla, Gujarat State Petroleum Corporation Ltd., Vaish Associates, AMSS, Khaitan & Co., and Shardul Amarchand Mangaldas. He helps organise 'Justice League', the university's sports fest, and he is also a mentor in the Sports Committee of the university.
Varun was most recently offered a pre-placement offer from Amarchand & Mangaldas & Suresh A. Shroff & Co.
In this interview we speak to him about:
Topping his batch in GNLU
Being a sports enthusiast and his involvement in the Sports Committee
Getting a 'callback' and a PPO from AMSS
As a child what were your ambitions?
As a child I wanted to be many things but when I really started exploring my career options, I decided to become a lawyer. I found law to be very interesting and challenging. It was something that was logical, yet it demanded critical and analytical reasoning. I am going to be a first generational lawyer.
Tell us about your pre-college life as well as educational background.
I did most of my schooling at St. Xavier's Loyola Hall, Ahmedabad. There I was introduced to sports. I became a member of the school football team and represented Ahmedabad District-Urban in the U-14 level. Apart from football I used to represent my class in cricket and basketball. Another part of the school was the leadership camps that were organized by Fr. Charlie. These camps were held every year and it is here that I developed my first lessons in leadership, responsibility and oration.
How did you plan your academics and other activities as a freshman?
I consider myself to be extremely lucky to have an amazing set of seniors who were always ready to offer their advice and help. It is their advice and help which allowed me to plan my first year of law school. Since on the first day, they told me to lay most of my focus on academics and then to build an all-round CV. It is under their advice that I have planned all my semesters in GNLU. I still recall that at the end of my first semester, one of my senior's, told me of how when he was finally preparing his CV to submit to the Committee on Recruitment Affairs-he and his friends had a difficult time in chopping down their five-six page long CVs' to the three pages. I decided to make this my goal and it really helped me in developing different skills and laws.
How do you organise events at your university?
(Varun is an active member of the GNLU Sports Committee and have been majorly associated in organizing Justice League, the first inter college sports fests at GNLU.)
I remember the day like it was yesterday when Mr. Surya a senior then in his fourth your saw me playing football and asked me to join the Sports Committee. Since, then I have never regretted that decision nor have I ever looked back. I have spent most of my time outside of academics working for the Sports Committee. I rose from a member in the first year to a Secretary in second to a Co-convenor in third and finally, last year I took the role of a Mentor. I believe that working in the Sports Committee has helped me immensely in becoming a person more well acquainted with the real world. My duties since joining, has been to balance the budget, to get permissions and authorizations for Sports Infrastructure, to organize Intra and Inter-University tournaments. I have spent many nights finding ways to balance budgets and to cut costs to get the best Sports Infrastructure. These challenges have helped me grow immensely and they have given me an exposure to the harsh practical realities of life.
How do you manage to eke out time for sporting activities?
If you love something, you will always find time for it. I planned my semesters according to the sports calendar. And planning over here means that, I had to decide on what to do and what not to. Which activities could be sacrificed and which couldn't. There are many things that I had to miss out on but in the end it was all worth it.
GNLU runs an academic support programme in which you work in the capacity of a teaching assistant. Tell us about the programme.
I have been a founding member of the Academic Support Programme (ASP) since the idea for it was conceived and executed by Mr. Prashanth Ramdas. The ASP is a program where students from senior classes take sessions for juniors on their request for such sessions. These sessions are mostly requested by students who require more understanding of any particular concept or face a language barrier. I remember that I took a session where everything I said, had to be repeated by me in Hindi so that a student facing difficulties in English could understand.
Tell us how you managed to excel in academics and also give time to your sporting activities.
As I said, I was lucky to have seniors who gave me the right advice. So, since Day 1, I knew that I had to be the batch topper. The only way to manage time is to put value to it. If you are studying then put 100% to it, if you are playing or relaxing, then put 100% to it. If you are in conversation or an activity where you are not putting your 100% or where you are not enjoying, walk away from it. You need to learn to prioritize. The beauty or should I say the tough side of learning to prioritize is that the only way you can learn to prioritize is if you take on two to three things at a time. In my first year apart from being in the Sports Committee and ASP, I did not undertake any extra-activity except for a brief Vibrant Gujarat Discussion Core Committee. However, in my second year apart from Sports Committee and ASP, I presented a paper in two conferences and was part of the Maritime Conference Core Committee and did much more extra-work. The third year I did the iPleaders Entrepreneurship Administration and Business Laws course, Bridge Mediation course, a moot and of course Sports Committee and ASP. So you basically get the idea. As I got better at prioritizing, I took on more work and that in itself helped me to get better.
What is your view on taking notes in class?
Honestly, it depends on one's personal choice. Initially I used to take notes in all classes. But, now I am very selective about it. It depends on the subject being taught and my ability to take notes in that subject. Sometimes when you take notes, you stop understanding the concept being taught, so it's more of a personal choice of what suits you.
Did you also study from books other than the prescribed ones?
Yes and no. Again it depended on the subject and more importantly the concept. If I would find a concept to be tough, then I would even go to the extent of reading the commentary on that particularly concept. But, again this is your personal choice. You need to be smart with this.
Has there been a change in your study schedule after joining law school?
Yes. I used to spend almost every weekday of my first semester in the library for at least two to three hours. I used to read on jurisprudence and other legal issues which were relevant at the time. On Sundays' I used to go through my notes of the week. I used to do this as I felt I was new to law and that concepts were at first hard to understand. However, since my second year the time that I spent in the library kept on decreasing and so did my Sunday's reading. This in no way affected my ability to understand and learn the subjects being taught. The point I am trying to make is that if in your initial years you spend a lot of time in trying to understand law, then later learning different laws becomes really easy.
It's like the Latin motto that my school had: A Teneris Impende Laborem– Apply yourself to hard work from an early age.
What is your take on peer pressure?
Peer Pressure can make or break you in law school. Its very important to be friends with the right people. Any wrong step and it has a butterfly effect. I was lucky to have a set of friends who always helped me with my concepts, with notes, with having fun, so on and so forth. Its very important that you don't fall prey to "peer pressure". Something that maybe right for someone else may not be right thing for you. You are in law-school and its the time to grow up-stay young and innocent while learning but when it comes to making choices and taking tough decisions, make sure you do that with all of your own mind.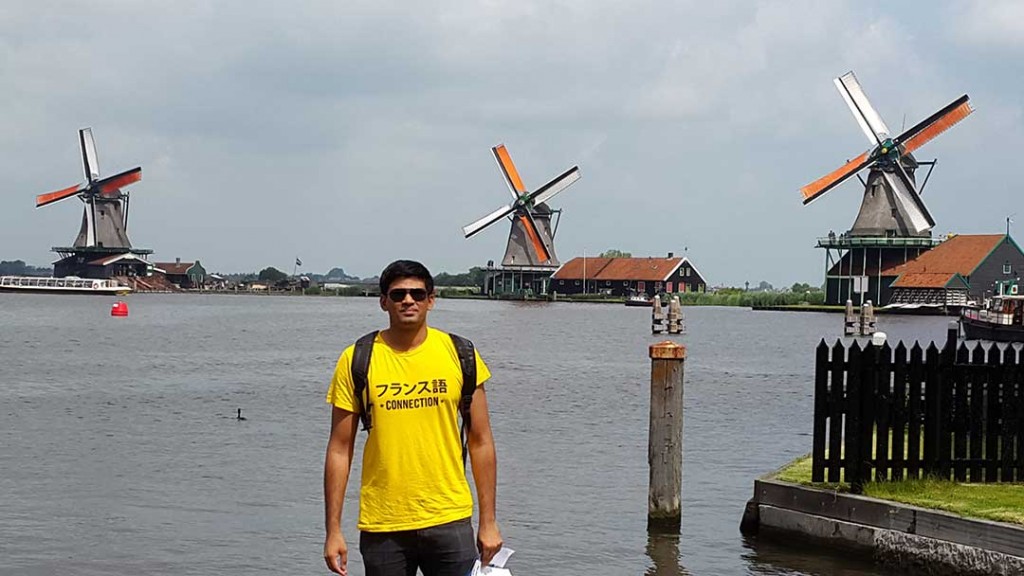 How practical do you think are the shows like The Practice, J.A.G., Boston Legal, Suits, etc. and movies like 12 Angry Men, Philadelphia, etc.?
I would recommend watching them only after you are sure about doing law. You don't want to be attracted to the glamour as shown in these shows. There is a difference between reality and what really happens. Nevertheless, there are a few benefits if you watch them:
It's good for a conversation because most lawyers watch these shows
You get somewhat of a basic idea of the US legal system
You learn about different cases and creative lawyering
There is some law that you can always learn from these shows if you look closely. I learnt the Crown Jewel takeover defence from Suits.
What brought you towards Corporate Law?
My internships at Amarchand & Mangaldas & Suresh A. Shroff & Co., New Delhi brought me towards Corporate Law. I interned here twice before getting my Pre-Placement Offer. The work that I did in Corporate Law here challenged me to analyze problems practically and critically. It intellectually stimulated me to think harder to find solutions to the issues that a transaction could face.
Please tell us about the Corporate Governance course you undertook under Prof. Umakanth Varottil.
The Corporate Governance course was organised by my university. Prof. Umakanth Varottil was invited to deliver the lectures. It is one of the best courses that I have attended. Prof. Varottil used the Socratic method of teaching which meant that we had to read and come for class. This allowed for more fruitful discussion and discourse in class.
The questions posed by Prof. Varottil in itself challenged you to think critically and to analyze solutions to the Corporate Governance problem. This course was really helpful and it gave me a deeper understanding of Corporate Law.
What are the things you consider sine qua non for positive feedback from an internship?
An intern needs to be ready to do all kinds of work. Take all work given seriously. Don't underestimate the importance of a single comma or full stop. Proof reading and due-diligences teach you a lot about the different types of contracts that exist and the way they are drafted. They teach a lot of how businesses run, grow and die. The best place to learn contract drafting is at an internship. It is really important to have a good all round personality. But, the most important of all is the way you speak and have a conversation in English. It is extremely important that you focus on this skill and be fluent in English. Another important virtue that you need to posses is the quality of being humble at all times. While these help you make a good first impression, the next two skills are the ones that make the entire difference when your evaluation is being filled:
Research Skills and
Eye for detail.
Most of the work that anyone will receive at any internship is research. To work on your research skills, one should moot, write papers, intern in places where you will primarily be given more research work. To develop an eye for detail is much harder. To develop it, I recommend that you be part of committee organizing a conference or an internship committee or journal review board. One of the tasks in these committee is proof reading and editing. Initially you will be slow but with time, you will get strong at this skill.
Any tips on how one should go about framing a C.V. and prepare for an interview?
If a person is applying on their own then they should draft their CV in such a way that it stands out in a professional manner. Put your academics first and then put any moot win or huge publication or award or scholarship you received. Then comes internships. Be as specific and as to the point as you can on the work done in your internships. The top two internships should have at least four to five specific points of the work you did in those internships.
Keeping academics a priority, what are the things you would say that a student should try other than academics?
Strive to have an all round CV. Intern with different courts, companies, law firms and do it early so that when you make a final decision, you are sure about it. Represent your University in at least one moot, be part of at least one committee for two years, present at least one paper at a conference and  have at least one publication. No doubt, this will give you an allround CV, but more importantly you will have had different experiences and perspectives of working and thinking about law. These experiences are very valuable in learning and discovering strengths that you never thought you had or you could develop.