Vatsal Gaur graduated from National Law University, Jodhpur in 2011. Having decided early on that he wanted to be a lawyer specializing in Mergers & Acquisitions and Private Equity, he interned with top-tier law firms such as Trilegal, AZB & Partners and J. Sagar Associates. He received two PPOs by the end of his third year. After graduation, he worked at J. Sagar Associates, Gurgaon for almost three years before joining Khaitan & Co., Mumbai in May, 2014. In this interview he talks about:
The importance of CGPA, moots, publications and debates for a legal career
Pursuing a career in corporate law
Working at top law firms like J. Sagar Associates and Khaitan & Co.
Tell us a bit about your childhood. How did you decide to study law? Did you have lawyers in your family?
I'll answer the last question first. I'm a first generation lawyer. I do not have lawyers in the family. To be honest, law for me was just a choice I made out of high school – as with most kids out of school, we are all supposed to miraculously arrive at our future career paths, and mine happened to be law. I'm quite satisfied with my decision, though. When I connect the dots backwards, I don't have many misgivings on my choice of career.
I grew up in a modest background, and with both my parents being civil servants, it was always clear that I really had to make my own mark, and set my own goals. Law was one of those goals. I did not have a fall back option, and I am glad for it.
Do you think having family members or mentors with a legal background help in this profession?
Yes, most certainly. Having a legacy in any field is irreplaceable. I have read so many times how people quite casually disregard the benefit of a legacy. However, I wouldn't like to mince words answering this question. In whatever field of law you are in, whether it is corporate or litigation, at the end of the day, contacts help. Equally competent individuals would most likely execute tasks with more or less equal efficiency. Business development and building a clientele is ultimately what sets you apart. And, it is here where having a legacy can be a major facilitator. Having said so, one must not feel disheartened with the lack of a legacy, and instead think of such a void as an opportunity to develop your own legacy. There are innumerable precedents of first generation lawyers who have done well for themselves, and who continue to do so.
Tell us about your law school experience. Share some highlights from your college days that shaped you as a lawyer.
I ranked in the bottom 15% of my batch in my first semester – maybe because I was experimenting with the 'law school experience', or maybe simply on account of youthful incredulity – it doesn't matter. This had caused a major setback to me back then as I usually fared well in high school; however, in the same breath, I would also say that this was the most beneficial experience for me. I tasted what it felt like to not finish at the top, and what followed was a lot of toil and sweat and more toil and sweat to make amends. The race to the finish line, having started late, is what shaped me up.
By third year, I had participated in some prestigious moot court competitions, broken ceilings that I thought existed (not literally!), published a fair number of articles (including in business dailies), gotten into public speaking, and of course, continued playing football.
Not many know this (as I never made a big deal of it, and still would not like to), but I bagged two pre-placement offers before I completed my third year at law school from two of the leading national law firms (and a call back internship with the third, which too was very likely to have culminated into an offer). None of the holders of high CGPAs had an offer by third year.
The only reason I am sharing this on this forum is to perhaps be a motivation for those who may feel they have been side-lined on account of not having grades. My word of advice to you is: Be a rebel, but not one without a cause. Instead, have a cause to back it.
Therefore for me, the battles I fought in University, the reality checks I faced early on in my time there shaped me up tremendously. In fact, I feel living in a residential set up away from home (in environments which can get quite demanding as well as harshly competitive) greatly equipped me for life ahead.
How did you fare in your academics at NLU, Jodhpur? Would you say a great CGPA is a necessity to kickstart a good career in the legal profession?
Following from my response above, I eventually fared well in academics. However, due to the damage done to my GPA during first year, I didn't finish in the top 10 percentile. At the same time, I finished high enough to be shortlisted for all campus recruitment opportunities. In the end, my CGPA never mattered.
Would I say a 'great' CGPA is a necessity? – a big NO! A 'good' CGPA and a 'balanced CV' will help just as much, if not more. At least, this should hold true in case an individual is looking at being a transactional lawyer or a litigator.
I feel the only place a 'great' CGPA helps is to secure a job at a UK magic circle firm or if you are keen on academics or, lastly, in securing scholarships/ funding for an LL.M programme. If you are interested in any of these, you should definitely have an eye out for your grades.
At work, and in daily life, what matters is grit, confidence, hard work, more hard work, real time application of legal principles and the ability to be a problem solver. At many instances you will be faced with situations where you will need to back yourself consciously. Grades are forgotten once you start work just as high school grades are forgotten once you enter college.
Conferences, debates and Moot Court Competitions – do you think participating in these extracurricular activities helps a student in the long run?
Yes. I feel any form of self-expression is greatly rewarding. Having participated in a variety of conferences, moots and debates, I can dare say the experiences gained greatly helped me develop my legal skills 'qualitatively'.
Mooting taught me research and patience; parliamentary debating taught me how not to rely on rote learning, and instead learn the art of expanding on bullets; conferences helped me express myself in forums where I spoke in front of people much more experienced than me in the fields I chose to research.
You have published a lot of papers in various prestigious journals. How should one go about writing papers and getting the same published? Can you give us a few tips to ace the art of paper writing?
Writing for me started on account of being able to have a stronger CV, but as I went along, it just became a mode of self-expression for me, and I write just for the pleasure of such self-expression.
I feel each one us have our own ways of self-expression, and I unfortunately do not profess to have 'aced' the art of paper writing, and I will, therefore, not be able to provide a one-size-fits-all tool-kit. However, what I could set out, are broad parameters that young authors should keep in mind when writing. Again, these too would vary on what forum one is addressing and your ultimate readers.
Focus points are:
Have your aim straight. Know the point you want to make (similar to a moral to the story)
Clear expression
Lead your reader to your aim (i.e., to the moral of the story)
Do not overstress upon or overdo anything
Sophistication over sophistry; preciseness over verbosity
Tell us how paper publishing and other co-curricular activities helped you in acquiring skills that are important for a successful legal career.
I feel legal writing does play a positive influence in one's legal career. Similarly, participation in other academic as well as non-academic co-curricular activities also has the effect of shaping your profile.
At the end of the day, when you get out of law school, people will not recall what grades you have; what they will recall is your impact value. Solid mooting experience helps develop this facet. Similarly, legal writing greatly enables and facilitates drafting work.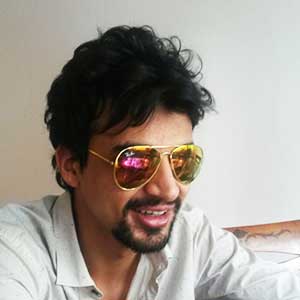 What kind of internships did you do while you were a student? Any remarkable experiences during your internships that shaped your career choices later?
I focused very early on, on pursuing corporate/ M&A internships. I was lucky to have secured some good internships to start with. I remember that I did not take a single vacation during law school and worked back to back to complete three internships each year. I feel my best internships were at AZB & Partners, J. Sagar Associates and Trilegal. I received a good amount of mentoring and challenging assignments. I was also given a great deal of responsibility, just what I needed as I was working my way up to a good CGPA after the initial hit.
I feel all my internships had very many remarkable experiences, right from getting a 'outstanding' rating from Mr. Gopal Subramaniam during my internship at his office in my 2nd year of University to being able to work on PE/ VC term sheets and research on very contemporary corporate law issues during my internships at Trilegal and JSA.
I feel I was lucky to have met some really good mentors who saw talent in me, and nurtured it. 'That' nurturing did for me, what law school could not – feed my thirst for knowledge and the practice of transactional law.
After graduating from NLU, Jodhpur you had worked at J. Sagar Associates for almost 3 years and then joined Khaitan & Co in May of last year. Please tell us a little about your work profile at these firms and the responsibilities you have been entrusted with.
Having set myself the goal of being a transactional lawyer, I joined the M&A/ PE team at JSA, Gurgaon. Given that I had started working in this area of corporate law pretty early on in my internships (as early as 2nd year of law school), I had a good hold on the core essentials. Also, given that I had received a PPO from JSA pretty early in law school, the gestation period for me was practically non-existent as I had done rigorous internships with the firm before joining it, where I worked more like an associate than an intern. This allowed me to get right into the thick of things very early on in my legal career. My first legal due diligence for a PE deal came to me in my 2nd week, and transaction documentation started by the end of the first month. I will always be grateful to the firm and my seniors for believing in me so early on and giving me the necessary impetus required in order to develop a quick and steep learning curve – one that I have greatly benefitted from.
I made a shift to Khaitan & Co's Mumbai office in May of 2014 and I have greatly enjoyed being part of this set-up. The firm is highly institutionalised and is run on a merit-based system where lineage and family is surmounted by meritocracy and integrity. Joining as a lateral, I have felt very welcomed by the establishment and my colleagues.
My responsibilities at Khaitan & Co primarily involve advising private equity/ venture capital investors and private M&A players on their investments/ acquisitions, general regulatory advice around structuring of transactions, conducting and leading diligences, negotiating, vetting and preparing transaction documents, and finally, assisting in closing of transactions. We also advise some promoters and target companies during sell-side mandates where we need to change hats during negotiations. My responsibilities at JSA were broadly similar to those described above.
Your main practice area covers Mergers & Acquisitions and Private Equity investments. What prompted you to choose these practice areas? Please share with our readers.
I was always a bit of an outlier in University, insofar as I started on corporate/ M&A internship roles very early on while most of my batch mates were still being experimental (trying different kinds of internships). Therefore, by the end of 2nd year, I had pretty much decided that I wanted to be a transactional lawyer driving M&A and PE deals. Each of my internships from 2nd year until 5th year were 'only' with M&A teams of the various firms I interned with, and I made that choice at the time of applying to these firms. On account of this exposure (quite self-induced, in my case), M&A/ PE was the only natural choice for me.
I don't know if the above answer will help your readers, but I suppose what I could broadly state is that you should try and direct your internships. Not everyone is born to do corporate law. There are so many options in law firms – right from competition, tax, infrastructure, banking to intellectual property. Similarly, nowadays, the trend seems to be changing finally where a lot of law graduates from top law schools are opting for litigation over law firms.
I will highly recommend law students to not follow the herd, and in fact, chose the branch of law that is of most interest. M&A/ PE interested me the most – it really was, and still is, that simple.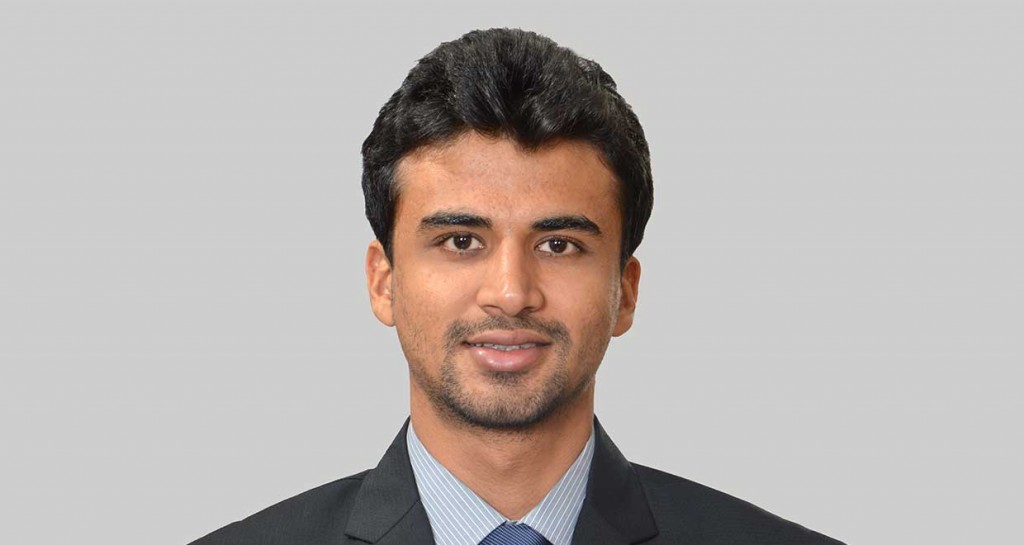 Corporate Law sometimes comes with a humongous workload. What made you gravitate towards this field? How do you manage the workload and your personal life?
To be honest, I did not have much of a work-life balance in my first two years. I missed all important events – birthdays, anniversaries, the works, and all along I never seemed to mind. I really was a work horse (and do not regret it).
But over time, I suppose one naturally realises how to prioritise things, and it is something that frankly everyone in the field is constantly trying to learn every day.
To be honest here, in my view work-life balance is a major misnomer. And the reason I say this is simple. If you really think about it, 80% of our awake time is spent at work, so it is essential you enjoy your work. If you enjoy 80% of your awake time, you automatically enjoy 80% of your 'life' time. The balance 20% is what you really need to really think about, in my view, and make the most of!
With so much information available online nowadays about how demanding different career lifestyles are, I am sure people are well familiarised with a lawyer's work-life. And to this extent, all I would say is you just need to brace yourself for the long haul if corporate law is your chosen career path.
I am not a very good example of someone who manages work and personal life too well, so unfortunately I will not be able to answer your last question. However, I would say that I do try and balance work with pleasure every now and then (just as most others also try and do), as it is vital to take a break and refresh yourself whenever you can.
Many law students strongly believes that getting a job at one of the top 3 law firms is mostly about securing a high CGPA. Would you agree?
After reading my responses above, I hope I can, to whatever extent possible, change this impression! Law firms recruit based on merit, and while a high CGPA is an easy way to assess merit, in practice, law firms do not see that in isolation. I feel having a good internship experience coupled with a well-rounded profile (which includes extra-curricular initiatives as described above) matters far more than just purely a high CGPA driven CV.
Once you are in the grind (i.e., the workspace), it does not matter what your grades were. What matters is how well you perform, how well you execute deliverables, and how well you can display your skill set. To this end, a person with a well-rounded profile has far greater chances at excelling than someone who only has high grades to show on a CV – purely because the former kind has tested him or herself against far greater experiences and challenges, and is thus more 'anti-fragile' (to borrow from Nassim Nicholas Taleb).
Notwithstanding any of what I have said, what matters most is how technically sound a to-be lawyer is – that is the single most important aspect that recruiters consider, and is irreplaceable as a skill set.