Veena Poolakal completed her graduation in Law from Government Law College, Calicut in the year 2000. Post completion of her Master's degree in Intellectual Property Rights she started her legal practice in May, 2003 with Singhania & Co., Mumbai as an Associate. After a brief stint of two months with Singhania & Co., Mumbai, she joined the trademarks team of Lall Lahiri & Salhotra, Attorneys-At-Law, as an Associate in August, 2003. Since then she has been involved in Trademark Prosecution work and had represented many Fortune 500 companies. She was promoted to Head Trademarks Prosecution in the year of 2006 and thereafter as a Partner in 2011.
She was recently ranked by the World Trademark Review in the top 1000 Individuals: Prosecution & Strategy Category.
In this interview she talks to us about:
Her specialisation in IPR.
Work experience in Trademark Prosecution
Her responsibility as Partner- Trademarks at Lall Lahiri & Salhotra, Attorneys at Law.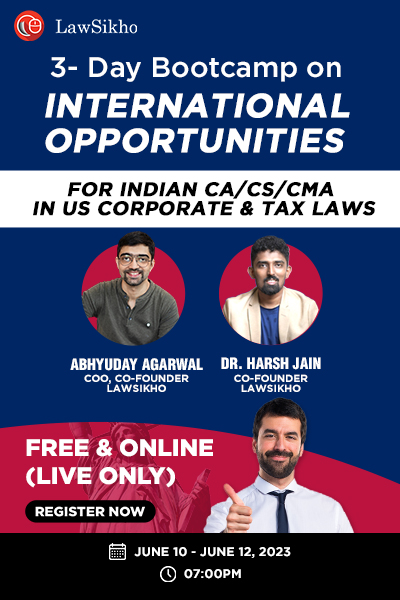 How did your interest gravitate towards law?
Law was one of the desired career options for me. Perhaps, the liveliness of this particular discipline and the confidence and empowerment that a legal career would offer, comparing to any other field, might have attracted me towards this option. As far as my exposure to the legal fraternity is concerned, the same was very limited prior to joining of law school.
You completed your LLB from the Government Law College, Calicut, in 2000. Please do share with us some memories from your years in college.
The law school has given me fairly a sound understanding on most of the conventional legal areas. But, more importantly, the days I spend in law school remain as the most cherished memories in my life mainly for the pleasant and cheerful campus. The law school had always maintained a liberal approach towards the students' political activities which contributed a lot to maintain the liveliness and enthusiasm in the campus and also helped many to reinvent themselves as more independent and rational humans. Either as a part of a particular political ideology or otherwise, an active involvement in the general issues was a part of our campus life. I believe that my law school experience have played a great role in the later part of my life. The years spent in law school has not only helped me to become a lawyer but also has helped a lot in the overall development as a person. The extracurricular activities of the law school days were limited to legal aid clinics, moot court participations etc.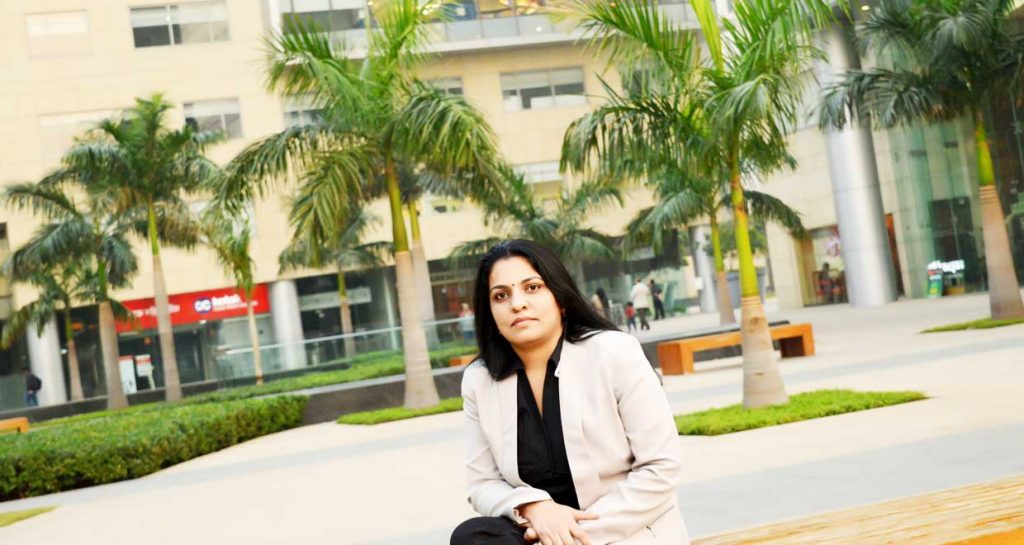 What were your major interests in law school?
The teachings in the law school were mainly centred on the conventional areas like Constitutional Law, Law of Contract, Administrative Law, Criminal Law, Tax Law etc. The more specialised areas like IPR, in which I had done my specialisation later, or various laws relating to the economic offences which turned to be of extreme practical importance now etc. where not part of our law school syllabus. As a law student, I found Constitutional Law and Administrative Law as the most interesting areas, which still I believe to be of extreme importance, both from the academic and professional perspectives.
What according to you can make law students more interested in studying Intellectual Property Rights in comparison to the much sought after Corporate Law?
Needless to say, either of these areas would not be complete without the other. However, I feel that, the Intellectual Property Rights (IPR) being a subject that prominently deals with the substantive rights of the person as against a subject which concentrate more on the procedural aspects, may be attractive for a student of Law. Further, the interplay between the private and public rights and the State's indulgence in recognising the just and required monopoly in each of the ever expanding areas of IPRs depending upon what is conducive for the growth of the concerned country/society and to maintain a balance of conflicting interest in its peculiar socio-political and economic conditions, would certainly be of extreme importance.  Further, we are witnessing a time where the whole world has equated the intellectual property with the conventional types of property and this spectrum which originally consists of conventional areas of patent, copyright, trademark and designs now been added with new property rights  in the area  like  geographical indications, plant varieties, semiconductor chips etc. Even the extent and scope the conventional areas are being expanding day by day. As one would see, the rights and obligations associated with intellectual properties are now well recognised across the globe and various trans-national regimes are also in place. Thus, even from a perspective of a practitioner, IPR is one of the prominent areas which are still in short of enough dedicated resource persons and professionals.
How did your forte in IPR develop?
As I said, the IPR was not part of my LL.B. I was first introduced to IPR as a subject during my Master's degree in IPR at Cochin University of Science & Technology (CUSAT). I was really fortunate enough to receive the lectures and patronage of Dr. N.S. Gopalakrishnan, one of the leading experts/ academician in IPR. It was during this time, my initial interest in IPR law turned out to be a serious career option.
Upon completion of LL.M., I started my career as an Associate with Lall Lahiri & Salhotra (LLS), one of the pioneer IPR law firms in the country.
In LLS, I was fortunate enough to be mentored by Mrs. Anuradha Salhotra. The exposure, opportunity and guidance that I was able to get at LLS helped me to develop myself in the areas of trademark law.
In the year 2006, you were promoted as Head -Trademarks Prosecution and as a Partner of Lall Lahiri & Salhotra in the year of 2011.Can you give us an insight into the type of work you handled?
From a practitioner's point of view, IPR practice is all about acquisition of rights, its maintenance and enforcement as per the statutory mechanism. An IPR professional cannot deal with any of these areas in complete isolation from the other as it very often needed a holistic and comprehensive approach and strategy. But, still, categorising one's main area of work under a separate department seems to be of many advantages, which bring more clarity, focus, precision, responsibilities and responsiveness in the assignments and thus brings out better results. Ever since I joined LLS, I have been the part of trademark prosecution department and search department, which includes the board areas of providing opinion and advises to the clients on availability of trademarks, strategizing the acquisition of trademarks, advising and assisting clients securing the trademark registration, taking timely steps requiring for the protection of the their rights, advising and rendering transactional assistance in relation to trademark acquisitions, transfers and compliances of statutory requirements in this regard etc.
Congratulations on being ranked under Individuals Prosecution & Strategy Category in the 2017 Edition of WTR 1000! Please elaborate on this milestone.
For this, I owe to the extensive, continuous support and faith that LLS's sole owner & Managing Partner Mr. Rahul Chaudhry has bestowed upon me. Also, I owe this to my team who has been a great support throughout my career so far. I have been fortunate to render the professional service to many of the noted commercial houses, both domestic and foreign and to deal with so many complex legal issues in my career till date. In rendering the professional services, we follow a sound and uncompromising professional approach to the cause of our clients. We represent the cause of client with highest level of commitment, dedication and professional expertise to achieve an exhaustive, expeditious and effective solution. For achieving the goal, we resort to meticulous and realistic strategies/ methods and implement the same effectively through the existing legal framework. Perhaps, this approach towards each assignment that is followed by LLS might have helped me to achieve said position in Prosecution & Strategy Category.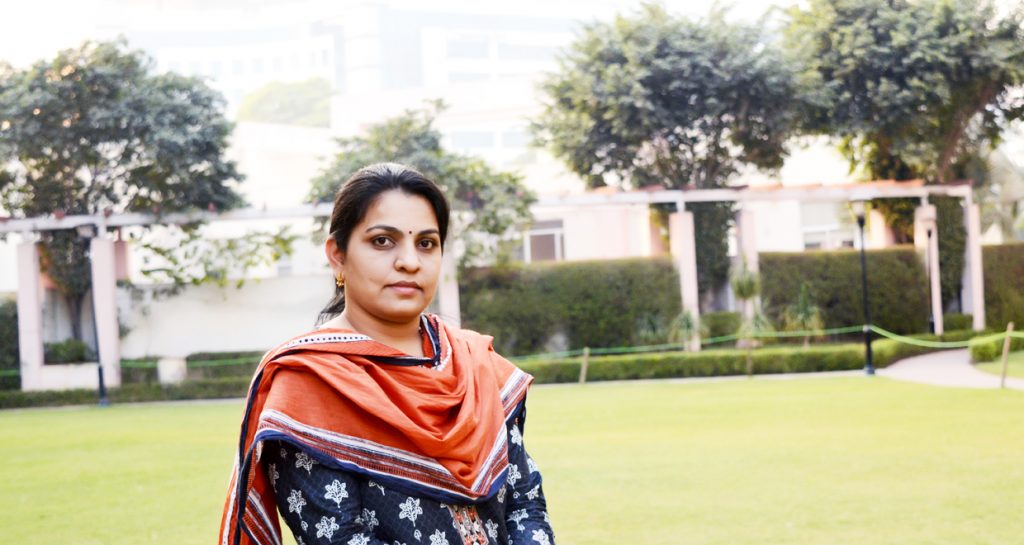 How can students wishing to intern under your valuable guidance get in touch with you?
The students who wish to intern with us can contact us at gpo@lls.in. Every year, we try to accommodate the students from different institutions. An intern is no way different from a student and as such, what we look in an intern is also not different from the qualities required for a student. The foremost thing which we would prefer in an Intern is his or her seriousness in approach to the subject, willingness to learn new things and discipline and the never let go attitude.
Were you interning after college hours? How did you manage the internship with studies?
During our days in law school, the concept of internships was not too prominent. The main objective of the course was theoretical study and it was in final year we were given practical experience through Court visits, legal aid cells, attending lawyer's office etc. It is really good to see that the law courses of today are a blend of theoretical and practical knowledge. As a law student, it is very important to have an early practical exposure. This, would not only enhance his understanding of law and the legal sector, but also would help him to make an early decision as to the particular segment in the vast field of law in which he wants to be engaged in.
What hurdles should one expect in a career in law firm and what are your tips to tackle the same?
As every profession/career, career in a law firm too is not free from hurdles. Each law firm may have different culture. In the initial days in a law firm, a lawyer may find it hard to mend himself with the work culture of the firm, which one may adapt within few days.  Besides this, I don't think, there are any particular issues that one may have to face in law firms which he or she may not see in any other offices. From my experience, the best way to avoid any sort of hurdles that one may face in career is to stay committed and sincere to the work. Your work and commitment will speak loud for you.
Please share with us your daily responsibilities.
It is difficult to define daily responsibilities as each day has a different call. A day is structured according to the meetings, hearings, deadlines we have on that particular day. The prime focus of a day is to ensure that we are attending to all clients 'queries, meeting deadlines and providing the legally sound opinions to our clients to their needs. As far as the work profile is concerned, as I already told you, I lead the LLS Trademark prosecution and searches team which is responsible for the a wide spectrum of services that ranges from providing opinion on the acquisition of trademark to securing the statutory protection for the trademark. Being Head of the Team, I have the professional responsibility to supervise each assignment, guide the other team members and associates in work, ensure that the required professional services are done satisfactorily and in time, etc.
What would be your parting message to law students and lawyers who want to establish their career in IPR?
A lawyer entering into the trademark practice has to bear in mind that this area of law is extremely competitive and you have to compete with well-established trademark professionals to make a mark of yourself in this field of law. Making yourself established in trademark practice is not a cake walk and it requires lot of patience, dedication and hard work. Be sincere and dedicated to the work you do, be focused on your goals and don't be swayed by short term monetary/professional gains.