Vibhanshu Srivastava, founder and partner at Risis Legal, has diverse experience in handling a vast array of Litigation and Arbitration matters arising out of corporate/commercial transactions, tender-preconditions and terms, winding up of a company, oppression and mismanagement, intellectual property disputes and real-estate dealings. After having finished his graduation in law, Vibhanshu forayed into litigation by joining the Chambers of Prashant Chandra, a celebrated Senior Advocate based at Lucknow who draws crème corporate clientele of the region.
Vibhanshu heads the Litigation and Dispute Resolution practice of the firm. He has been frequently appearing in the Hon'ble Supreme Court, the Hon'ble Allahabad High Court and its Lucknow Bench, besides the DRT and CESTAT. Vibhanshu has represented known corporate houses such as Ashok Leyland, Idea Cellular, Meraki Inc.,Omaxe, Xiaomi, Indoways E-Commerce & Sales Pvt. Ltd., NGK Infrastructure, besides several individuals, including public servants, etc.
Vibhanshu is an alumnus of Chanakya National Law University and is registered with the U.P. Bar Council and the Oudh Bar, Lucknow. His inclination and prolific attraction towards litigation acted as a catalyst to pull him towards the walkways of the Court and set up Risis Legal, which has a robust dispute resolution practice.
 In this interview we speak to him about:
Importance of academics, internships, and moots
Challenges faced in litigation
Maintaining work life balance being a partner of a firm
HOW WOULD YOU LIKE TO INTRODUCE YOURSELF? PLEASE TELL US SOMETHING ABOUT YOUR PRE-COLLEGE LIFE?
I am a first generation lawyer based predominantly out of Lucknow. I forayed into litigation immediately after graduating from the Law School. After adjusting into the profession which took a while and once I had the feel of it, I went on to set up Risis Legal, a specialised litigation firm. We are thriving hard to make a mark in our sector by extending seamless and comprehensive dispute resolution solutions to our clients.
My pre-college life was a lot of fun. I studied throughout in an all-boys school and made friends for life back then. During my pre-college days, I used to volunteer in a lot of social activities and gradually, this interest of mine became the stepping stone for me to become one of the founding members of Alexis Society, an international not-for-profit and non-political organisation which promotes creativity, innovation, peace, harmony and inclusive development.
WHAT FACTORS INFLUENCED YOU TO CHOOSE LAW AS A CAREER? WHY DID YOU CHOOSE CHANAKYA NATIONAL LAW UNIVERSITY FOR PURSUING LAW?
I always had a knack for public speaking coupled with the fact that math, physics and chemistry were just not meant for me and thus I found my calling in law. Thankfully the realization that I wasn't meant for technical education and programmes hit me just at the right time and I chose commerce in my HSC over the dreadful P/C/M. By the time I was in my intermediate, I was pretty sure that I was going to pursue law. However, as they say 'the beauty of life is that, nothing will go per your plan', I had to joined the B.com (Hons.) programme at the Delhi College of Arts and Commerce(DCAC), South Campus, Delhi University; and almost gave-up on the idea of pursuing a 5 year law programme for I couldn't secure a decent rank in CLAT. I just didn't wanted to waste a year and this is what that prompted me opt for B.Com. It was hard to pursue myself that I will go for a traditional 3 year law programme post my graduation.
But as were things in store for me, a month into the Delhi University already, I got a call from Amity Law School Delhi affiliated by the Guru Gobind Singh Indraprastha University, followed by a call from CNLU Patna. After giving my interview and securing a seat in the Amity Law School, I rushed to Patna to see things myself and make a fair call. After interacting with the students and faculty I met on campus, I had no second thought and on the same day, I was sitting and studying in the B.A., LL.B. (Hons.)-Batch(2009-2014) classroom.
 WHAT ALL ACTIVITIES DID YOU TAKE PART IN DURING YOUR TIME AT LAW SCHOOL?
I was into mooting big-time. Besides, I even participated in parliamentary debates, paper-presentations, conferences, legal aid camps, law-fests etc. As my association with Alexis Group was at its pinnacle while I was in the law school, I conceptualized and organized many events under the banner of Alexis Group which focused on youth empowerment, sustainability, policy change and development. Law school was fun, all in all.
YOU HAVE BEEN ARDENT MOOTER AND HAVE WON THE PRESTIGIOUS BAR COUNCIL OF INDIA MOOT COURT COMPETITION, BESIDES REPRESENTING INDIA IN THE STETSON INTERNATIONAL ENVIRONMENTAL LAW MOOT COURT COMPETITION WHICH WAS HELD AT FLORIDA, USA. HOW DO YOU RECOMMEND ONE SHOULD PREPARE FOR THEM? DO YOU THINK MOOTING IS SIGNIFICANT FOR LAW STUDENTS?
There is no activity in a law school which is as important as mooting, especially if one wishes to join litigation. To begin with the preparation for a moot court competition, one has to submerge in the moot proposition so much so that he/she is completely though with the facts of the case. Unless, this doesn't happen, one will not be in a position to cull out the legal issues and controversies involved. This is followed by a robust research work on the legal issues identified. The entire team must make earnest and synchronised efforts in the research and the legal issues identified may be divided amongst the team members. Research should be thorough and broad-enough to ensure that none of facets of the legal controversies involved are missed out. Speakers shouldn't be pre decided and only once the research is exhausted and the memorial drafting begins, one should start thinking on this aspect. Lastly, team efforts are required to win a moot court competition and hence, the team members must be honest and modest in choosing their roles in the team. Let not egos and personal differences come in your way to win a moot court competition. The thumb rule is, choose a team wisely even before you begin preparing for the competition.
WHAT ALL INTERNSHIPS DO YOU THINK A LAW STUDENT MUST UNDERTAKE DURING THEIR TIME AT LAW SCHOOL AS A STUDENT?
This should be designed in accordance with the career preference one holds. For example, if one has aspirations to be into litigation, internships right from the first year must be designed accordingly. Thus, one can begin with an internship with a practicing lawyer from the District and Sessions Court, followed by internships with Senior Counsels in the High Court and the Supreme Court. Likewise, one can also intern with the Litigation and Dispute Resolution teams in the reputed Law-Firms.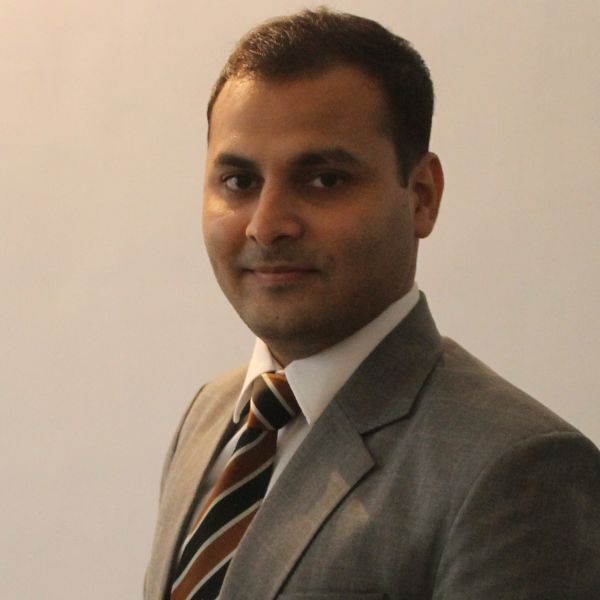 HOW DID YOU GET THE INTERNSHIP AT DSK LEGAL?
Applied through the regular channel and expressed my interest to work with the Lit. group. They have a dedicated office in Colaba, Mumbai from where the Lit. team operates. I was lucky that my request was accommodated and my internship application was approved. Liked the work so much that repeated 2 more internships with them.
YOU HAVE ALSO REPRESENTED INDIA AT THE PRESTIGIOUS INTERNATIONAL YOUTH FORUM SELIGER, RUSSIA IN 2011. PLEASE SHARE YOUR EXPERIENCE.
Ahhhhhh, it incredible! We were a handful of us, representing India at the Forum. We were camping a jungle around a lake, called lake Seliger, about 25O miles from Moscow. Lake Seliger is in fact a system of Lakes and the surrounding was pretty picturesque. There were lots of activities, including talks on various agendas, group discussions, key-note sessions with imminent speakers, morning yoga, swim sessions, evening sport activities and what not. Made friends from all across the globe and thankfully we are still in touch. The memories of IYF, Russia are still fresh, all thanks to Alexis Group without whom my participation was impossible.
HOW DID YOU DECIDE TO CHOOSE LITIGATION OVER TAKING UP A CORPORATE JOB AT A LAW FIRM? WHAT CHALLENGES YOU FACED IN LITIGATION.
I had no second thought when it came to choosing litigation over a white collar corporate job. I had dreamt of shining into litigation even before I finished my 5 years in the law school. Frankly speaking, I made a conscious choice to begin a career in litigation from my hometown, needless to say to avoid the initial hardships and struggles of the profession; and the decision proved to be great. Three years down the line I was confident enough to go solo and that's when the idea of Risis Legal struck me. Having said that, litigation will trust your patience and there'll be times when you will think of ditching the profession in a jiffy, and that's where you have to calm your nerves and say to yourself 'Hey! No, don't do this. You are here to stay!!"
WHAT ARE YOUR AREAS OF INTEREST IN THE LEGAL FIELD?
I love doing education matters, and off lately we have been doing many, representing colleges, students and trainees etc. Besides, I like doing matters arising out of corporate/commercial transactions, tender conditions/preconditions and terms, winding up of a company, oppression and mismanagement, intellectual property disputes and real-estate dealings.
PLEASE SHARE YOUR EXPERIENCE WORKING AT LUCKNOW BENCH OF ALLAHABAD HIGH COURT.
It is phenomenal. We have been doing matters both at Allahabad and Lucknow. There's so much young crowd now in comparison to when I Started. Standing on the dice and delivering your arguments is the best experience.
 WHAT IS THE AVERAGE WORKDAY EXPERIENCE OF A PARTNER AT A LAW FIRM LIKE? HOW DO YOU MAINTAIN A WORK-LIFE BALANCE? PLEASE SHARE YOUR ROLES AND RESPONSIBILITIES AT THE FIRM.
I have been personally monitoring all the important matters being handled by us, either by way of participating with the clients in the meetings, drafting and vetting the pleadings and making frequent appearances in these matters. The day starts early, with a visit to the Court and ends after long hours of work in the Office.
I travel extensively doing the Court vacations and that's how I make sure that I make full utilization of the vacations. Post vacations, I join back the Courts with re-enthused vigor and energy.
HOW CAN A LAW STUDENT APPLY FOR AN INTERNSHIP AT YOUR FIRM?
One can go to the 'Careers' tab on our website, www.risislegal.com. Apply for an internship with by clinking at the relevant link.
 WHAT ADVICE OR SUGGESTION WOULD YOU LIKE TO GIVE TO OUR READERS, WHO ARE PREDOMINANTLY LAW STUDENTS AND YOUNG LAWYERS?
 There's no shortcut to hard work. Identify your interest at an early stage; say in the late third year of your law and start working in the right direction. Believe my lawyer and to-be lawyer friends, we have chosen a wonderful profession which has many magical sides and colors to it. We get to know each of it just at the right time.