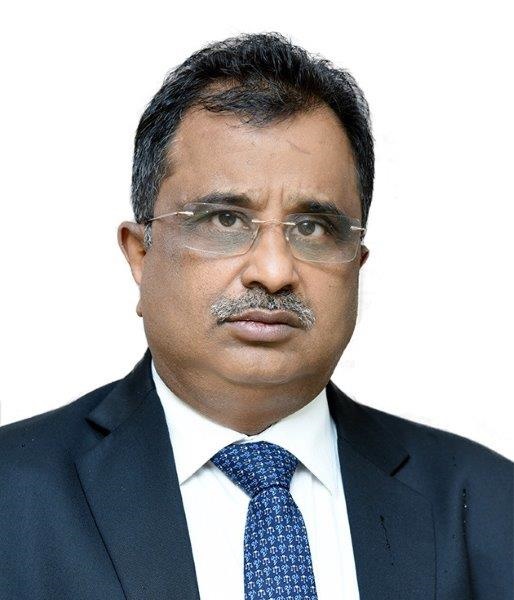 Did you always want to become a Lawyer or was it something that you decided in the later part of your school life? What other career options would you have considered, if not law?
From school time, I had the intention to become a lawyer, though I was also good at science and my teachers wanted me to opt for the medical field. Once I reached college, I also considered options relating to military and civil services, however, on the death of my father Late B.L. Dalmia in the year 1983, who was a distinguished senior lawyer, I finally opted for law as my profession.
You have published numerous papers and Articles. How important do you think these are in shaping your understanding of law?
Article writing and publications always give you an edge in understanding law. One has to do a lot of research and read judgments before writing an article which immensely adds to your knowledge and acumen. In my experience, article and paper writing has always been a boon which helped me immensely in my profession.
What can be the real challenges while establishing a career in the field of law?
Information and knowledge are widely available these days after the invent of the internet and particularly Google. However, for establishing a career in the field of law, you need to understand that "A lawyer must know something about everything and everything about something".
For building a career in the field of law, it is extremely important to understand the practical side of the law, psychology, body language and judges. One may be a corporate lawyer sitting in the office but it is highly important to understand the ways the judges analyse documents and ask questions. Understanding a judge's psyche is of utmost importance to be a good lawyer. In my view, every budding lawyer must spend some time in court to be a good lawyer and understand the practical interpretational aspects.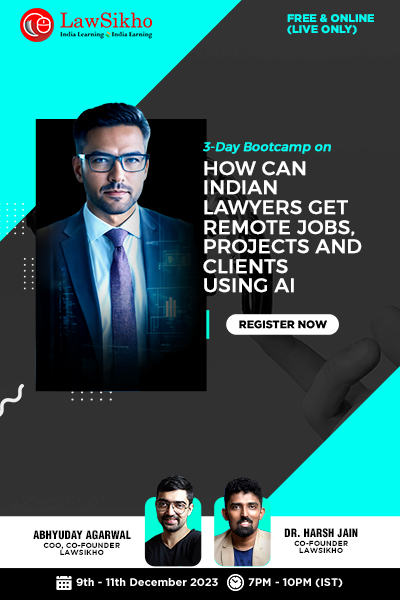 According to you, what major improvements we need to make in the crypto laws and regulations?
Presently the most important thing is that the Government must come up with comprehensive legislation on cryptos. Crypto has acquired massive dimensions in society and has practically touched the lives of most people. Cryptos are no more in nascent stage. The entire concept and business have advanced. At present India is facing a situation of being "nowhere" in the domain of crypto laws. There is a stalemate and the Government is indecisive. There are no crypto laws or regulations except to some inadequate extent under tax laws .
The role of mentor often gets underestimated, what is the importance of mentor as per your experiences thus far?
Having a mentor is one of the most important aspects of the legal profession. Learning becomes easy and sharp. You come to know about the "tricks of the trade". Getting guidance becomes easy.
What can be the legal implications of Web 3.0 according to you?
Web 3.0, sometimes known as Web 3, is the concept of the next generation of the web, in which most users will be connected via a decentralized network and have access to their data.  The world is on its way to an Internet where people will have complete control over their data and privacy which will be made possible by blockchain technology. Some of the implications relating to Web 3.0 are national security, sovereignty and integrity of the country, public disclosure, privacy, taxation, governance, IPR protection and enforcement. Web 3.0 is a complicated structure.
Can an Advocate be soft-spoken yet established; what do you think about how the legal profession takes this quality?
Being soft-spoken is a matter of duty and pride for an Advocate. It is not a matter of choice, rather its obligatory for an advocate to be soft-spoken and polite with clients and in court. Being loud, arrogant or harsh is not a good quality of any advocate. Politeness wins and you get to gain before the court and with the clients. A soft-spoken and polite advocate is always highly appreciated and welcomed by all in the profession.
Would you like to give any career/life tips to the readers?
One of my sincere pieces of advice is to write as much as possible on legal topics and circulate it on the web through different forums.
Give lectures, run your own Youtube channel and educate the public which will bring recognition and clientele to budding legal professionals. In this profession, you can not advertise, and new advocates have to make their presence felt. In my view, there is no other alternative.
Remember, advocacy is a grey hair profession, and it takes time to succeed. Give time to your profession and yourself. Keep on developing your skills.
---
Get in touch with Vijay Pal Dalmia-