Vineet Shingal graduated in B.A. (Hons) Philosophy from St. Stephen's College, Delhi University and later completed his law from LSE in 2006. He secured the LSE Undergraduate Scholarship on merit and, in addition to being a lawyer registered with the Bar Council of Maharashtra & Goa, is a non-practising Solicitor of the Law Society of England and Wales.
He briefly worked with Nagashima Ohno & Tsunematsu, Japan on a secondment as a visiting attorney. Post the secondment, he was promoted to Senior Associate at Amarchand Mangaldas. Vineet later moved to Khaitan and Co., Bangalore and is currently an Associate Partner.
In this interview he talks about:
Studying law post a degree in Arts
Securing the LSE Undergraduate Scholarship on merit
Becoming a non-practising Solicitor at the Law Society of England and Wales
His work experience with Nagashima Ohno & Tsunematsu, Japan
Responsibilities as a Senior Associate at Amarchand and Associate Partner at Khaitan.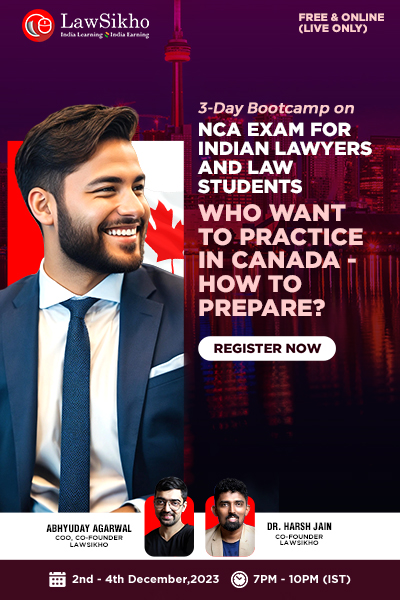 Could you tell us a little about your family and personal background? What were your ambitions as a child, what did you dream about your future?
I have had the privilege of a diverse and a sound academic and non-academic background largely due to my upbringing in a family that put so much stress on all-round development of the personality. While my paternal grandfather was a lawyer, some of my other family members, including my father were bureaucrats. My mother is a qualified teacher but gave up teaching to look after me and my younger brother.
From the very beginning, the atmosphere I was raised in had always been one where learning, participation and contribution were strongly emphasized. Academically, I did very well in school, and at different stages of my school and college life, I wanted to do a myriad of things without limiting my career choices. I grew up listening to and participating in discussions on legal and political issues from quite a young age and was naturally inclined so. As such, I decided to read law when I was in college.
University of Delhi is considered as one of the best universities in India in terms of education, culture and overall atmosphere. Please tell us a bit about your time at Delhi University.
I read Philosophy at St. Stephen's College in Delhi and was privileged to be a part of such an elite academic institution. We were a small batch and had three professors who taught us right through college. Professors used unconventional teaching methodologies and at times a non-classroom environment for having discussions on esoteric topics, which certainly made for effective learning and added to the pleasant memories I have today.
I also participated in a number of extra-curricular activities including dramatics. Besides reading Philosophy at college, I also pursued chartered accountancy and worked part time as an articled clerk during my college years, which gave me a good background of corporate, accountancy and tax laws.
What made you choose law after finishing your Bachelor of Arts? Do you have lawyers in your family?
Studying Philosophy gave me the opportunity to apply principles of logic in a wide range of contexts, including both ethics and metaphysics. The study of Philosophy also helped me assimilate and synthesize a large amount of written material in a relatively short period, which is a great asset in the legal field. I had also gained some knowledge of corporate and tax laws because of the chartered accountancy course that I pursued. My paternal grandfather was a lawyer and greatly influenced my life and as such I decided to take up law.
You were awarded the LSE Undergraduate Scholarship on merit, please tell us more about how you got this? How can a student go about the admission procedure?
In 2002, the LSE admission process required us to fill a UCAS form, with one recommendation from a college professor and a statement of purpose. While I was admitted to the law course by the LSE, it was dependent on my securing an overall first class in my Philosophy course, which I did.
Once the admission process was over, I had to fill out a separate form for an undergraduate scholarship. The scholarships were awarded partly on merit and partly on need. Post an interview with the academic council, I was awarded a tuition fee waiver. I am not sure if the admission and scholarship process still remains the same.
What all would you recommend to a law student who has an opportunity to study at LSE?
London is a financial and cultural center and LSE (The London School of Economics and Political Science), being located in the center of London, had access to professionals from leading law firms, accounting firms, and other financial intermediaries, who would often visit the institution to mentor, and also to participate in seminars and conferences.
LSE is an interesting mix of nationalities from all over the world and you can learn about so many different cultures. My class had 180 students from 50 different nationalities. The Socratic method of teaching, an encouraging atmosphere, and interaction with so many people from across the world broadened my horizons and led to a holistic development of my personality.
LSE is a world class teaching institution and I would definitely recommend people to take up the learning opportunity at LSE, if they get one.
Do tell us the procedure involved in becoming a non-practising Solicitor at the Law Society of England and Wales.
One of the ways of qualifying as a solicitor of England and Wales is to complete two years of work experience as a lawyer and write the Qualified Lawyers Transfer Test (QLTT). This two years' experience could be completed in India as it follows the English common law legal system. I completed the two years' of practical experience working in an Indian law firm and then passed the QLTT.
If a solicitor is not practicing the law of England & Wales and has not obtained a practicing certificate, such a lawyer can apply for and continue to be on the rolls of the Law Society as a non-practicing solicitor, which I currently am. I understand that the test has recently undergone some changes including the work experience requirement.
Can you tell us a little about your experience at the law firm, Nagashima Ohno & Tsunematsu, in Japan? What was it like to work there as a visiting attorney?
The Japanese are the most welcoming and polite people. Their deep rooted traditions, respect for each other and an honest desire to learn sets them apart.
I was at NO&T, Tokyo for an eight week secondment program. There were four non-Indian law students and another non-Indian lawyer from a law firm in the same program. It was a good mix of cultures where we exchanged knowledge of our respective legal systems and procedures with each other as well as our host lawyers. Our host lawyers also introduced us to their legal system and working styles as well as their culture and traditions. All in all, it was an amazing experience.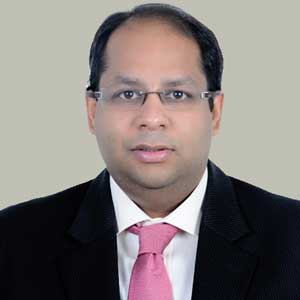 What diverted you towards the field of corporate law? Share with us any experience which helped you make your career choice.
While I was at the LSE, I took up tax and corporate law as my specialist subjects. I also had the privilege of interacting with lawyers from diverse practice backgrounds (litigators, solicitors, in-house counsels) while in London and in India through my internships.
I had the first-hand experience by interning at barrister's chambers, law firms and with legal departments of companies. This gave me a broad idea about each practice area and the type of work each is involved in.
In India, I interned at AMSS and really liked the energetic work atmosphere and working on cutting-edge legal issues and deals. I wanted to be a part of it and applied for a corporate job there.
As a Senior Associate in Amarchand & Mangaldas & Suresh A. Shroff & Co., in Mumbai, what was the work experience that you gathered?
I started with the securities markets team but made a shift to the M&A/ corporate team very early in my career. A lot of my time in my early years was spent in legal data rooms undertaking due diligences.
I was fortunate to work with and be mentored by some of the best legal brains that the industry had to offer. There was an unending flow of transactions, ranging from corporate advisory work to very complex M&A transactions. With seniority comes more responsibility and one has to learn to manage time efficiently.
Presently you are an Associate Partner at Khaitan & Co., what are the main areas of law that you deal with? What does a partner have to do at a big law firm like this? What is a typical workday like?
I focus mainly on corporate advisory, M&A and private equity investments. While execution capabilities and good technical skills are a given, a partner has to really focus more on business development, client handling and financial management.
Keeping the team motivated and ensuring that the juniors get a good mix of work and training is also important. Mentoring thus becomes a very important aspect of a partner's role. A typical work day would include reviewing advice, structuring and negotiations on transactions and business development meetings
What skills and qualities do you think have helped you achieve your current position and stature?
I can largely attribute my achievements to certain moral codes that I hold on to in life. Foremost, the values of honesty, integrity and uprightness in professional life and every day conduct have helped me observe the distinction between right and wrong, and question and reason out why things are often not as they ought to be. I would add determination, hard work and perseverance as some of the other qualities that have helped me in pursuing my goals.
What are the skills a law student should try to imbibe to successfully carve out a niche in the corporate world? Could you give our readers some tips on acing the professional realm?
Pursuit of knowledge and to truly enjoy what one is doing. This is true for any profession. It is also very important to be sincere and hard-working as people are competing with some of the best legal brains that the law schools have to offer. Commercial awareness as well as good communication and social skills would definitely be an asset.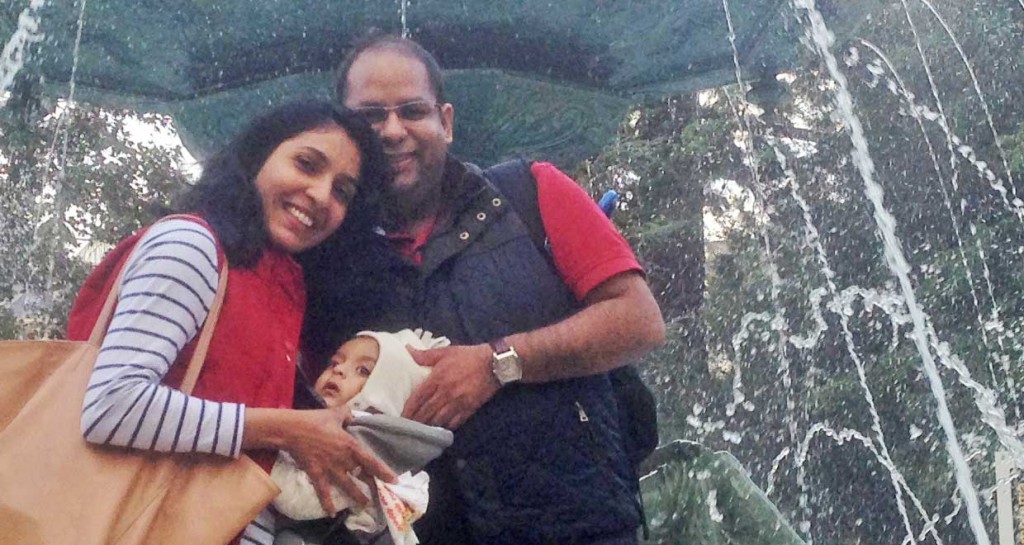 Many young lawyers at corporate firms complain about the work being too exhausting, and that maintaining a work-life balance is just not possible. Could you share any advice on this?
There have been times when I worked three days in a row with just two hours of sleep but there have also been times when I have left office at a decent hour. It is definitely important to have a work-life balance.
I have seen a lot of people getting burnt out very early in their career and quitting. The HR and the senior management do realize that it is important to retain good talent and not let people quit due to over work.
Khaitan & Co has a wonderful atmosphere for a work-life balance and lawyers do get their annual holidays and the time-off. There are obviously times where people have to put in the long hours due to the dynamic nature of the work we do but with good training and effective time management, it can all be managed very smoothly. Being in office for 14-16 hours on a regular basis is really not the norm any more.
While hiring, what skills do you look for in a prospective employee? What qualities should a law graduate possess to be successful?
A candidate should demonstrate willingness to learn, adapt and an ability to think out of the box. While CGPA is a determining factor, we also look at the overall personality and problem solving approach within a candidate besides the various extra-curricular activities that the student has participated in.
It is important to have developed a holistic personality. It is also essential to have a strong grasp of basic subjects like contracts and company law besides keeping abreast of the legal developments taking place.