AOR
What does it take to become a partner? Sahil Narang, Partner at Khaitan & Co and AOR, Supreme Court shares his 8-year-long journey at Khaitan: from junior associate to a distinguished Partner.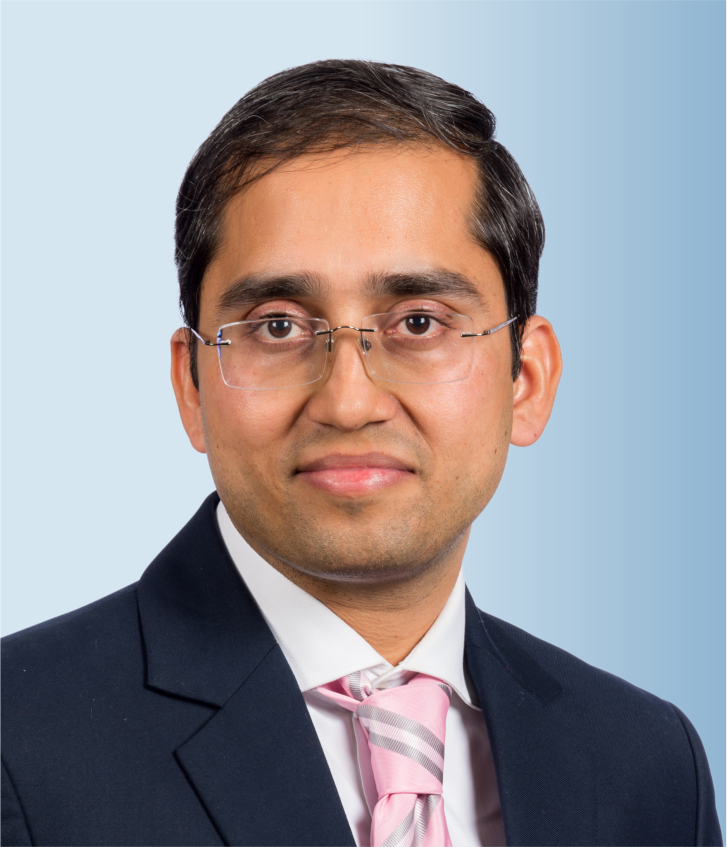 This interview has been published by Sonali Parashar and the SuperLawyer Team
---
Let us begin with the most important question, did you always dream of becoming a lawyer or, did it happen by chance? Also, tell us about your journey.
Before coming to what led me to become a lawyer- a little bit about me. I hail from Abohar, a small town, about 30 km from the India-Pakistan border, in the State of Punjab. My grandfather was a local politician and social worker, and my father was a lawyer practising at the city civil courts, Abohar who, quite often, also used to attend and appear before the District Courts at Ferozepur (later at Fazilka, a border town). So, I was exposed to the field of law at a very young age.
Since I grew up looking at my father, working diligently as a lawyer and collecting hundreds of books for his library every year, the curiosity towards law was imbibed in me by default. However, I had a huge interest in the field of science during my school days and wanted to become either a doctor or an engineer given the trend prevalent at that time. I went on to study science in the 11th and 12th standard and gave competitive exams such as the IIT, AIEEE, etc. to get admission into engineering courses back then. I had an option to continue that pursuit and become an engineer, however, the innate affinity towards law imbibed within me from childhood, looking at the meticulous way my father used to practise law, pushed me to pursue the study of law. Therefore, rather than getting admission in some renowned engineering college, I enrolled in the B.A.(Hons.) program at DAV College, Chandigarh affiliated to the Panjab University, Chandigarh. I passed BA with a distinction in Political Science in 2005, post which I got selected in the three-year law course at one of the oldest institutions in the region, the Department of Laws, Chandigarh, my father's alma mater.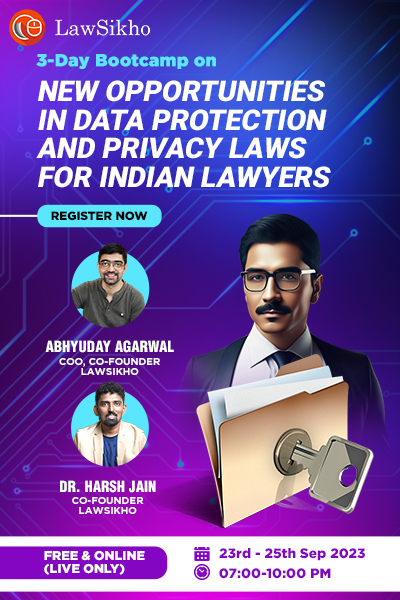 Since I was inclined to continue the study of law and give competitive examinations including the judicial services exam, I got admitted to the LL.M course at NALSAR University of Law, Hyderabad through CLAT. I was actively involved in research, pro bono work and co-curricular activities at the university during the LL.M course.
During my days at NALSAR, I was introduced to various opportunities in the field of law. I also got an opportunity to attend the Private International Law Course at the Hague Academy of International Law at, the Hague, the Netherlands in 2009. Eventually, I joined Khaitan & Co. and a decade later – here we are.
The present focus is on advising on regulatory issues, commercial litigation, and the representation of various clients from the entertainment and multiplex industry across India. If we draw a comparison between the global and Indian entertainment and multiplex industries, were you able to predict these advancements in the legal arena?
The advancement in the legal arena surrounding a sector depends upon the growth of that sector. I have been blessed to get exposure to and advise and represent clients in various sectors including in the entertainment and multiplex industry during my career. The Indian entertainment and multiplex industry caters to a very different demographic as compared to the western world. Although we receive some guidance from other countries when it comes to legal issues surrounding this sector. While there is a significant amount of autonomy and minimal regulation in western countries in the sphere of entertainment and cinemas, jurisprudence is still evolving in India. We still see heavy regulation by the government in these spheres and archaic laws which are dealing with these fields. The Indian cinema industry is faced with archaic laws which need to be updated given the fast-paced development in this area. The liberalisation of Indian cinemas and the recent shift to OTT has been a game-changer on how people consume entertainment in today's world. The recent years have witnessed a massive influx of OTT giants such as Netflix and Amazon foraying into the Indian market. This has led to an increased reliance on Indian lawyers to assist them to find their way into the Indian space and steer clear from legal repercussions. The real challenge is for the regulation to catch up with the development of this sector.    
You were named as one of the lawyers for Legal Era's 40 under 40 list in the field of law for the year 2020, and you also served as the Co-Chair of Competition Law & Consumer Affairs Committee of PHDCCI for Presidential Year 2021-22. Congratulations on adding another feather to your cap. What is your next goal? Is there anything you'd like to tell us about?
I had started with Khaitan & Co as an intern in the year 2009, got a PPO and became a Partner with the Dispute Resolution practice group, New Delhi in the year 2018. I have learnt a lot during this time. Currently, I lead a team of lawyers working on the dispute resolution side with a primary focus on commercial litigation and arbitration. The year 2020 was a very challenging year given the outbreak of the COVID-19 pandemic. It brought the best out of many of us. I was very lucky to have worked on a variety of matters despite the disruption in the legal sector because of the pandemic. It was because of the wide variety of work and the client's recommendations that helped me get recognised in recent years.
However, I wish to be mindful that it's a sea out there and there is still more to be achieved. I would want to expand my commercial litigation and arbitration practice, both domestic and international, and engage more in highly complex and challenging disputes.
Besides this, I would also like to contribute to the development of jurisprudence in various nuances of laws including beneficial legislations made for ease of trade and commerce.
Having received so much from the legal fraternity, I would like to take out time to render legal advice to individuals and organisations that are unable to afford legal advice and/or cannot access legal aid. Various organisations are doing good work in this sphere. However, it is particularly overwhelming to see young law students very effectively running legal aid clinics in their colleges and effectively using social media to educate people and spread legal awareness. It would be a privilege to be associated with such benevolent activities.
At this juncture of my career, I would want to engage with law students and young lawyers to share the experiences and learnings, which I have received in my career to date. In fact, in furtherance of this endeavour, I have been actively participating in such webinars and would certainly like to keep that going.
I would conclude with a famous quote – 'Big tasks are still out there and a lot of hard work yet to be done.
You are involved in research and have authored some extensive research on a variety of topics. How has research work helped you stay updated with the academics as well as policy and legislative changes that we see occur from time to time?
I think the most important tool in a lawyer's toolbox is his / her ability to research, read and write. During my time at NALSAR University of Law, while pursuing the masters' course, I realised that one of the best things one could invest in is books, be it academic or otherwise. This habit of reading will inculcate a life-long habit of curiosity and research.
This helped me immensely during my preparation for the coveted Advocate-on-record exam of the Supreme Court of India. Getting admitted is a major achievement as very few lawyers qualify in this annually held examination conducted by the Supreme Court of India.
In addition, knowing and being abreast of the current position of law gives one confidence in dealing with and correctly advising a client.
Further, research methodologies would generally include comparatives analysis of legislation across jurisdictions and critique of legislation and policy prevalent in various jurisdictions. This would in turn give one perspective of laws of developed countries and what legislative changes our country may see. 
Can you give our readers a brief idea of what they need to prepare for if they want to climb the corporate ladder based on your experience representing international commercial arbitration in a variety of matters?
There is no shortcut to hard work, perseverance, and commitment. I would add that in the initial years, a young lawyer must remain open to all kinds of work whether he/she chooses to join a law firm, a senior counsel or a chamber practice for his/her training. At a later stage, one may discover their interest in a particular field of law.
Further, for one to excel and climb the corporate ladder, it is important to be client-centric, innovative, detail-oriented, and prolific. These virtues will not only make one solution-oriented but also will give them an edge over other contemporaries.
In the field of arbitration, it is important to refer to commentaries of various celebrated authors on arbitration and keep abreast of recent judgments by the courts.
What was the one learning experience throughout your entire career that you'd credit to have shaped your career and brought you to this point?
My family, I would say has been my greatest motivator, and has shaped my career. Seeing my father practising law at the city civil courts, Abohar, working hard, day in and day out, motivated me at a very young age to work hard and excel in academics. Further, having roots in a very small town has made me grounded but at the same time meaningfully ambitious.
Can you take us through a typical day in your life? Is it possible to carve out time for your other interests or hobbies given your hectic schedule as a renowned Partner at Khaitan & Co?
In pre-covid times, most parts of my day were spent either in courts or in office. Substantial time used to be spent commuting from court to office or conferences and venues for arbitration. Travelling used to take a fair share of my time, however, with most courts and tribunals going virtual, I could save a lot of time. Consequently, efficiency increased. During covid times, my day is usually spent on reviewing drafts, attending conference calls with my colleagues in the team, clients, and senior counsel. I also make it a point to read the latest case laws of the Supreme Court and other courts on dispute resolution and arbitration. Even in my hectic schedule, I make it a point to take out time for my family. I love to read books on weekends. My favourite pastime since my college days has been to watch movies in multiplexes and the latest series on OTT platforms. I have recently picked up badminton as a sport and would also like to learn to play the piano soon.
What career advice do you have for our readers? In my opinion, to be successful in the field of law one must inculcate a habit of reading at a young age. One thing that has helped me in being thorough in my work is that I read every document in full, irrespective of any preconceived notions. I would advise law students to read, read and read everything you can get your hands on. To put this in perspective, my favourite quote is by Walt Disney- "There is more treasure in books than in all the pirate's loot on Treasure Island."
---
GET IN TOUCH WITH SAHIL NARANG: