This interview has been published by Priyanka Karwa and The SuperLawyer Team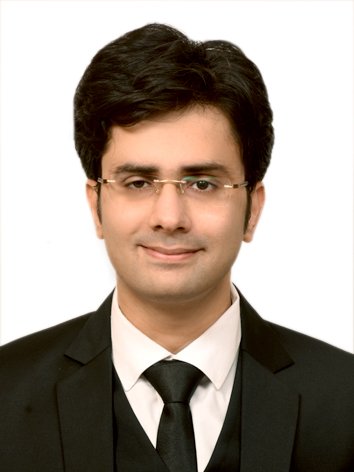 Sir, could you please tell us a little about your background and how you first became interested in pursuing a career in law?
I was born and raised at Mumbai before I finally shifted my primary base to New Delhi to practice at the Supreme Court of India apart from maintaining a dual practice in other regions of India particularly- Mumbai and Chandigarh. I hail from a quintessential family of Advocates and Solicitors. My mother is practicing as an arguing counsel at the Bombay High Court and other forums at Mumbai since the past 37 years while my father is an Advocate, Solicitor qualified from the Bombay Incorporate Law Society and Advocate on Record at the Supreme Court. This year (2023) he completes 50 years as a practicing Advocate. My elder brothers and their wives are Advocates as well. My father founded a full service law firm at Mumbai 45 years ago. I have subsequently established the litigation practice of the firm at New Delhi, Chandigarh and Ahmedabad with associate offices at Vijaywada, Chennai and Kolkata. Interestingly, my wife and her entire family including her parents and grand-father are also Advocates based at Shimla Himachal Pradesh. I have founded my own Litigation Chamber-set at New Delhi by the name –'Chambers of Aditya Bharat Manubarwala'. My wife – Akriti A Manubarwala and I jointly operate the Chambers; our team includes four full time Junior Counsels as well as Six Of-Counsels at New Delhi and Mumbai. Undoubtedly, being raised in a family of lawyers had its impact on me; my causal visits to my parents' law firm, my interaction with their lawyer friends, my occasional visits to the courts, particularly the Bombay High Court made me develop basic knowledge and idea about the legal profession much more profoundly in comparison to my non-lawyer family background friends. However, despite this background, my interests as a child lay in becoming a Doctor; as a teenager I wanted to be a journalist. My views changed completely after I got exposed to the lectures and interviews of Mr. Arun Jaitley, Senior Advocate, Supreme Court of India and former Finance Minister of India. I have been an ardent follower of Mr. Jaitley and a self-proclaimed fan since my school days. Since school days, it has been my deep desire to contribute to the growth and development of India. Initially I thought I could do so by being a doctor or a journalist, however, upon closely observing Mr Jaitley's journey, I got inspired to practise litigation while concurrently dabbling in the field of public policy and politics. As a seventh grader, I was caught by parents mimicking an Arun Jaitley speech in front of the dressing table in my house. I feel, subconsciously, I continue copying and attempting to emulate him. He was truly Guru Dronacharya to me. He was a guru I never met, saw, or spoke with, but whose profound influence continues to shape my career and personality to this day and will almost certainly shape me until my death….
Tell us about your journey from law school, to Supreme Court including your experience pursing the prestigious Master in Law (LL.M) in International Law Degree at the University of Cambridge?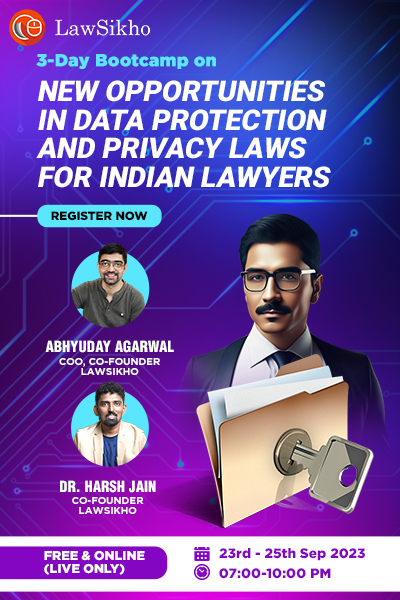 I graduated from Pravin Gandhi College of Law, University of Mumbai. Being from a conventional law college has its share of challenges in this NLU-driven legal education regime that we find ourselves in. Faced with this gargantuan challenge of proving my worth, I embarked upon my legal education in a rather structured manner thanks to the advice offered to me by Dr. Justice DY Chandrachud, Now Chief Justice of India, then Chief Justice of Allahabad High Court, who suggested I follow a theme-based model in relation to planning my internships. Themes suggested were – an NGO internship, a policy internship, judicial internship, litigation internship, etc. Apart from following the aforesaid model, I concurrently spent a significant amount of time and energy honing my public speaking skills by way of debates. I won fifteen national and international debate competitions and was even featured in The Indian Express for them. I wrote extensively, first in my own blog, then research papers in law journals and finally in newspapers and blogs. My habit of writing has continued, years after my graduation. I believe writing requires clarity of thought and precision derived from sound research. Writing regularly is akin to working out the mind, and this in turn has a direct positive impact on one's speaking abilities. Regularly writing and researching has helped me develop my courtcraft as a counsel to a great extent. As of 18-10-2021, I have been published in newspapers and journals across nine countries, including the USA, UK, Belgium, Thailand, Bangladesh, Pakistan, India, Nepal, and Afghanistan. Even now I regularly contribute Op-Ed articles to prominent news papers like – The Hindu and The Indian Express
Looking back, it seems like quite a journey. My first brush with the Supreme Court was as a "Research Associate" in 2016 to Mr Justice F.M.I. Kalifulla, then a Judge, of the Supreme Court of India. I remember a rather funny anecdote. I was interning with Mr Justice Shantanu S. Kemkar, then a Judge of the Bombay High Court, in June 2016. It was my first judicial internship. Upon completion of my internship in June with Justice Kemkar, I informed him about my next internship as a Research Associate being in the Supreme Court of India in July 2016. Justice Kemkar in jest said that "you got promoted from High Court to Supreme Court in just a month, certainly much faster than me". Although said in complete jest, his statements proved correct in a rather different sense. Upon commencing work at the Supreme Court, I grappled with vast, disparate laws. The breadth and sheer diversity of the work I experienced in the Supreme Court was far more than what I experienced in the Bombay High Court. It dawned upon me that practising in the Supreme Court is certainly difficult, but the experience and knowledge gained is insurmountable and unparalleled to working in any other court in India, or maybe the world. My next brush with the Supreme Court was upon my selection as a Law Clerk-cum-Research Assistant to Mr Justice Vineet Saran, Judge, Supreme Court of India. I worked on one thousand cases whilst there. Working as a law clerk and subsequently as an Advocate at the Supreme Court of India has been one of the most enriching experiences of my life. Working in the Supreme Court on a wide range of issues from various fields and areas of law requires a multidimensional approach, which is rewarding. As a law clerk, I provided significant research on on-going cases up for final hearing. Amongst other things, I also prepared short briefing notes which essentially summarised the entire special leave petition in 1 or a maximum of 2 pages. My ability to comprehend, process, and interpret vast, diverse, and frequently complex legal propositions grew significantly as well. One of the Judges of the Supreme Court of India once told me early in my tenure, that a lawyer, who can write well, is a lawyer who can speak well. I could not agree more with this. As a law clerk, a significant amount of time is spent reading paper books related to important cases, which is then processed and churned out into concise notes; a logical corollary of this is improved writing skills, which, in turn, significantly improves verbal communication. A clerkship serves as a great prepping experience for a lawyer attempting to build his/her life in litigation, especially as an arguing counsel. Upon completion of my tenure as a law clerk, I pursued an LLM at the University of Cambridge. While there, I was offered a job as an associate by a top-tier law firm in London. However, all my life I viewed the law as a tool towards social transformation. I always believed in making a difference by being the difference. I deftly avoided succumbing to the temptation of a high paying "fancy" job in the UK and decided to return to India to play my small part in nation building. Once back in India, my experiences and exposure as a law clerk motivated me to commence practice at the Supreme Court of India as a counsel. I closely work on cases on behalf of the State of Maharashtra, State of Goa and State of Madhya Pradesh at the Supreme Court, apart from maintaining a commercial and corporate practice at the National Company Law Appellate Tribunal, New Delhi and Bombay High Court. I also appear on a regular basis before Arbitral Tribunals presided over by former Supreme Court and High Court Judges Apart from my life as a litigating lawyer, I also deliver guest lectures and speeches at national law universities, law colleges and professional bodies. I also work closely with the Parliament of India on issues of law and public policy. I have been appointed by the Union of India and the State of Madhya Pradesh as their Counsel at Supreme Court, making me one of the youngest Advocates representing them at Supreme Court.
Kindly share with our readers your experiences as a young litigator at Supreme Court and share any advice you would like to young law students planning to join the field of litigation.
I will not lie; initial years as a young litigating lawyer are tough. It is not a bed of roses. There is an assumption that having a legal background helps one get flooded with work. I beg to differ. Clients trust a lawyer by his own ability and more than anything else the results delivered. The best publicity in the legal profession is by word of mouth. It takes several years of hard work and consistent performance for ones practice to start developing. I have been fairly fortunate to have work coming to me from the word go. I initially joined the Chambers of Mr. Tushar Mehta, Solicitor General of India and concurrently worked as Of-Counsel to the then Mr. Arun Pednekar, Standing Counsel of Goa at Supreme Court (now Judge of the Bombay High Court.) Both my seniors were very encouraging, they helped me not only learn the tricks of the trade in terms of knowledge development and exposure but also gave me the freedom and confidence to develop my own private practice. I was advised by Mr. Soli Sorabjee who was our family friend that to survive at Supreme Court one needs appeals coming from at least two states regularly. I took these words very seriously and spent considerable amount of time developing my relations and networks in multiple Indian States including Maharashtra, Goa, Andhra Pradesh, Himachal Pradesh, Punjab, Haryana and Gujarat. Initially, I did not get much success but as time went by my work increased from all these States and now I have regular work flowing from these States. As my work started increasing, I would re-invest my earnings back in the profession by establishing my own office, dedicated team of staff and junior counsels. I believe that for optimal and sustained growth, young professionals should avoid saving money, they should re-invest what they earn back in developing their profession. For every amount invested in the profession, the profession gives back in leaps and bounds. It is important for a young lawyer to not get demotivated or dejected. The first five years in litigation are very demanding and most leave the litigation field due to lack of success. It is also important to not compare your financial growth with your peers in corporate law. The growth in litigation after initial years of struggle is multi-fold and much more than any possible increment in salary. A successful litigating lawyer is any day more well to do financially than a corporate lawyer. I also sincerely suggest young lawyers to never limit themselves to any one forum. I have been fortunate to get lot of work at Supreme Court initially but I am always open to going to other forums for work. Being a 'Yes man' is a mantra every young lawyer should master in relation to being open for work in other forums. It is also important to have your work coming from diversified sources. Being too dependent on one source can be very dangerous. For instance, I have not let any one source of work exceed 20% of my total work. This way even if one source of work stops, there is no devastating impact on ones work flow and income.
Can you share the type of work you do on a daily basis and the kind of cases you take up?
I do a mix of commercial, corporate, criminal, service and civil litigation. I also appear on behalf of State of Madhya Pradesh and Union of India as their Counsel at Supreme Court. I also regularly appear before Hon'ble Supreme Court of India, New Delhi High Court, Bombay High Court, National Company Law Appellate Tribunal, National Company Law Tribunal, National Green Tribunal, Central Administrative Tribunal, National Consumer Forum, State Consumer Forum, Appellate Tribunal for Electricity. My area of practice broadly includes – Public & Constitutional Law, Banking law, Corporate laws, Insolvency & Bankruptcy Code, Civil and Commercial law, Energy law, Consumer and Insurance Law, White Collar crimes, Environmental law, Service and Labour law, Real Estate and Property
Law, SEBI, Electricity laws amongst others.
You have been in many international roles from the time you graduated-Advisory Board Member for Asian-African Chamber of Commerce and Industry, Global Peace Ambassador to India, Special Advisor to President of Afghanistan. What is the most challenging role you took up? And what is your most favourite role?
All roles have had their share of challenges. I cannot single out one particular role, but the most unconventional role has been that of being Special Advisor to the Office of the President of Afghanistan, Ashraf Ghani. I assisted in working out a framework for the Afghan National Water Policy, focusing particularly on the international water dispute resolution mechanisms between Afghanistan and Pakistan and Iran. I also prepared a policy document on reforms to the courts and administrative system of Afghanistan adopting a comparative international approach, particularly studying the Indian, UK and American models.
Get in touch with Aditya Bharat Manubarwala-
Phone number- +91 98198 25338