This interview has been published by Ayush Verma.
AS A PHYSICS HONS. GRADUATE, WHAT INSPIRED YOU TO READ LAW? BEING IN BOTH AREAS AS A STUDENT, ARE THE LAWS MADE BY MEN AS INTERESTING AS LAWS OF THE UNIVERSE?
My inclination towards law was a very organic one. After completing 12th, I wanted to become a pilot in the Indian Air Force and succeeded in clearing the interview. But, I could not join due to certain circumstances. Thereafter, I pursued my graduation in physics. During the course of my degree, I had developed an inclination towards social sciences. I remember, on being prompted by a senior, I participated in a debate competition in my first year and it marked the beginning of a long journey as a debater. In the course of my writing and debating, I started learning about the Constitution and that got me thinking about law. At that time, it seemed like a radical shift from science to law, but the more I understood the field of law, I was convinced that I can add more value to society by being in this area of work. Debating helped me realize the value of free expression, basic rights, governance and other contemporary issues and it was a self-discovery for me at that time. Law seemed like a perfect way to carry it forward. 
Coming to your second question, if I were to answer this question back in 2016, I would have chosen the laws of the universe as more interesting. But to put it honestly, it was fascinating for me to realise how the laws made by men have the potential to transform everyday lives of humans, and other beings too. I cannot think of anything else to be as fascinating and as interesting.  
YOU MENTIONED IN AN INTERVIEW ONCE THAT YOU LOST YOUR INDUCTION MOOT IN THE FIRST YEAR OF LAW SCHOOL. IN RETROSPECT, IS THAT EXPERIENCE A YARDSTICK TO MEASURE HOW FAR YOU HAVE COME?
I did lose my induction moot in the first year and topped the same next year. But I would not present it as a yardstick. I think my eight-year long journey from facing a setback in the Air Force to Physics to Law could be a possible yardstick to measure how far I have come. When I look back, I remember how tough it was to take the call of coming to Delhi in 2013 from a small town in Haryana, with little hope of acceptance. It is, of course, a long journey but the journey has been rewarding. God has been extremely kind.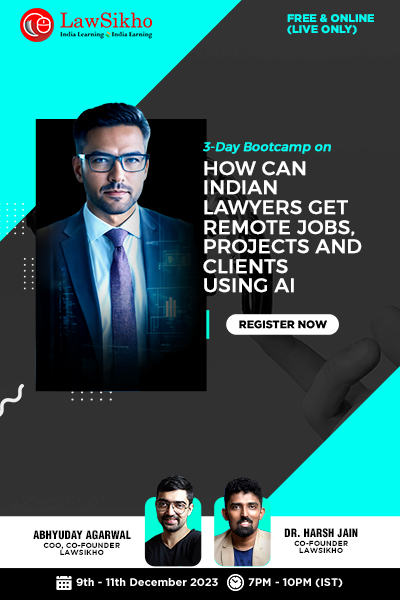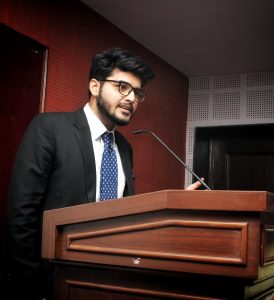 HOW AND WHEN DID YOU DECIDE TO JOIN THE JUDICIARY? WHAT WERE THE KEY FACTORS YOU TOOK INTO CONSIDERATION WHILE MAKING THIS DECISION?
I took this decision in 2017, in my third semester. One fine day, a group of students went for a visit to Lok Adalat in Rohini District Court on behalf of the Legal Aid Society of the college. I was a part of the group. During my visit, I could not help but notice the amount of faith that litigants impose in the judicial system. Judgeship provides an opportunity to engage in a direct form of public service by upholding and implementing the sacred values of law and justice for the benefit of the common man. For me, it was a call of conscience. To be able to do some meaningful work was my primary concern and judicial service aligned well with my character and aspirations. 
ACCORDING TO YOU, WHEN IS THE RIGHT TIME TO START THE PREPARATION FOR JUDICIARY EXAMS?
One could start preparing in the second year (3 year course) or fourth year (5 year course). 
PLEASE TELL US ABOUT YOUR PREPARATION AND STRATEGY FOR THE DELHI JUDICIAL SERVICES EXAM.
I began my preparation in March of 2018. My strategy was to be prepared for the exam by the time I finish my law school. To manage that, I consciously gave up on various activities that I was otherwise engaged in – moots, debates and internships. I did that to ensure that by the time I finish my law school, I am in the revision mode and I could manage to work. Fortunately, the strategy worked for me and I could engage in professional work after my degree, without compromising on my preparation. 
DID YOU JOIN ANY COACHING PROGRAMS? DO YOU THINK ONE CAN CRACK THE JUDICIAL SERVICES EXAM ON THEIR OWN, WITHOUT ANY EXTERNAL HELP FROM MENTORS OR COACHING INSTITUTES?
Yes, I did join a coaching program for the preparation. Joining a coaching institute has its own guiding value, but it is definitely not a prerequisite for clearing the exam. If you have sufficient guidance and can follow self-discipline in preparation, there is a good chance that you can sail on your own. 
WE LIVE IN AN AGE OF INFORMATION REVOLUTION WHERE EVERYTHING IS AVAILABLE ON THE INTERNET. HOW SIGNIFICANT WAS THE ROLE OF THE INTERNET TOWARDS YOUR PREPARATION?
The internet is a great source of information. It is a revolutionary medium for information sharing. But I must add that its beneficial value depends on your use and may vary radically from one person to another. I have mostly used the internet for the purpose of writing blogs, sharing my work with others and gaining access to informative articles online. I even remember reading the interview of a successful candidate on SuperLawyer for the first time. Now when I recall it, I think the internet can be a great source of motivation too. Personally, the internet has been a companion in the process of preparation, particularly for understanding contemporary legal developments. 
WHAT HAS BEEN THE TIMELINE OF YOUR PREPARATION? WHICH SUBJECTS DID YOU PREPARE FIRST?
I started my preparation in March of 2018. I finished LL.B. in May, 2019 and appeared for DJS prelims in September, 2019. For preparation, I followed the sequence suggested by my teachers and I was not particularly bothered to prepare in a rigid sequence. I think sequencing matters more when you are short on time. For instance, aspirants who have already finished their LL.B. and are eligible to appear would be more concerned with it. Though broadly speaking, I believe in preparing major subjects in the first go – Criminal and Civil Procedure, Penal Code, Evidence and the Constitution.  
DID YOU WRITE ALL ANSWERS IN A SIMILAR FASHION? HOW IMPORTANT IS IT TO MENTION CASE LAWS AND PERSONAL VIEWS?
I tried to maintain uniformity in my answers. I had a format in mind and before attempting the question, I made it a point to make a mental flow chart of my answer and then started writing. As far as case laws are concerned, one must know where to use them depending on the demand of the question. There is no need to mechanically reproduce case laws in every answer. 
Generally, there is no need to write an answer based on personal views. The effort must be to lay down the law in clear terms and apply it to the facts of the case. There can be a difference of opinion on whether a particular provision applied to the case or not. So, it's not always about writing a fixed answer, it's about your reasoning which must be conceptually sound and logical.
WAS TIME MANAGEMENT A CONCERN IN YOUR PREPARATION? WHAT WERE THE MOST PROMINENT HURDLES DURING THE PREPARATION?
I was preparing alongside my final year of LL.B. and thus, time management was a key concern in my preparation. I was spending the first half of the day in college, and second half at the coaching centre. I had to choose odd hours of the day to keep up with my preparation and it was challenging. The most challenging phase began when I started working after LL.B. I was going to the office everyday and managing my preparation alongside. It was difficult but having a rigid discipline helped me deal with all my commitments. 
HOW DOES THE JUDICIARY PRELIMINARY EXAM PREP DIFFER FROM THE MAINS PREPARATION?
Preliminary exam is very peculiar in nature. Unlike the mains exam, one does not get the opportunity to articulate in a preliminary exam and has to be very objective in preparation. It requires great focus on keywords of the bare acts and thorough practice of objective type questions. 
HOW IMPORTANT IS IT FOR A JUDICIARY ASPIRANT TO PERUSE PAST PAPERS? WHAT ARE SOME OF THE BEST RESOURCES TO OBTAIN THEM?
Past papers are crucial to understand the pattern and thrust areas of an exam. There is no certainty of the same pattern being followed in subsequent exams, but it is always advisable to be familiar with the exam. Previous years' questions are readily available in standard text books for judicial service preparation. 
DID YOU TARGET ONLY ONE STATE'S EXAM OR MULTIPLE STATES? DOES THE PREPARATION FOR THE EXAM VARY DEPENDING ON THE STATE?
My preparation was primarily focused on Delhi and Haryana. As far as preparing for different states is concerned, one formula may not work for all the exams. Every state has a different syllabus, pattern, thrust areas and nature of questions. Some states focus more on the theoretical side of the syllabus and some test aspirants on their analytical skills. Therefore, as an aspirant, it is important to customize your preparation and strategy as per the demand of the particular state.
DID YOU PLAN FOR A BACKUP WHILE PREPARING? HOW IMPORTANT IS THE ROLE OF BACKUPS IN ONE'S PREPARATION JOURNEY?
I think backups are important. In an ideal scenario, it may be appropriate to call for a single minded approach without caring for backups. But, it's a very competitive world and practically speaking, I see no harm in securing alternate options to look after your best interests. Though I must add in the same breath that having a backup must not mean misplacing your priorities. As an aspirant, you must know where your priorities lie and a substantial amount of your effort must be aligned in the direction of your main goal.  
PLEASE SHARE YOUR INTERVIEW EXPERIENCE.
My interview flew like a free conversation on law. I was asked questions on various areas of criminal procedure, civil procedure, evidence and the Constitution. There was no personal question in my interview and it was completely focused on law. Interview, I believe, is not just about your knowledge of the subject, it is essentially a test of your personality and how you respond or (more importantly) not respond to a question. Usually, the panel puts you at ease with yourself and enables you to express yourself naturally.
IN YOUR OPINION, WHAT IS THE DECIDING FACTOR BETWEEN AN ASPIRANT WHO SUCCEEDS AND THE ONE WHO IS NOT ABLE TO WIN COMPETITIVE EXAMS ON THE PATTERN OF THE JUDICIAL SERVICES?
I think it all begins with a reality check. The ability of an aspirant to give herself a reality check of where she stands and where she needs to go plays an instrumental role in success. The bar is never the same for all the aspirants. Your preparation has to be customized as per your personal requirement and once you devise a strategy for yourself, it is all the more important to have faith in it. Distractions will never serve you right. Yet another deciding factor is discipline. In the legal field, there are a lot of activities to participate in and at some point of time, one would need to make hard choices. An aspirant must be ready for making such choices with great clarity of mind. 
ANY PARTING ADVICE FOR STUDENTS PREPARING FOR JUDICIAL EXAMINATIONS?
Any judicial service aspirant must be well informed about two things – first, the study of law is a constant pursuit to evolve the legal mind and one cannot succeed without commitment and second, judgeship requires an unwavering faith in the cause of justice. Until and unless an aspirant is aware of what she is trying to be, the journey might feel tiring and even pointless at times. An understanding of the essence of justice is essential for sailing through the tides in this journey. As I see it, there is nothing more inspiring than being able to enforce the law in its true letter and spirit for securing a sense of justice in the society at large.