Zubin Pratap graduated from NLSIU, Bangalore in 2003. After working at Amarchand & Mangaldas & Suresh A Shroff & Co for one and a half years, he moved to Luthra and worked there for a short period. Thereafter Zubin moved to Melbourne and in 2007 he found a role at Baker & McKenzie where he went on to join General Motors in a secondment, Zubin continued at Baker & McKenzie till October 2010.
Soon Zubin joined Telstra and is currently a New Business Development Manager there, he has been in the organisation for the last six years.  He has served as a Board Member at Communication Rights Australia. He founded NobleGenie which seeks to change the way we seek and obtain specialised information from qualified experts by being the first step in a search for quality advice and information from an ecosystem of professionally qualified advisors, and recently Zubin also created an app called Remynd which works as a mind mapping software.
In this interview he talked to us about:
Interning at the United Nations office of Drugs and Crime in Vienna
Balancing his passions and his interest in music and stand-up comedy along with work
His journey from working at a corporate law firm to moving to Telstra
His experience as an Indian lawyer working in Australia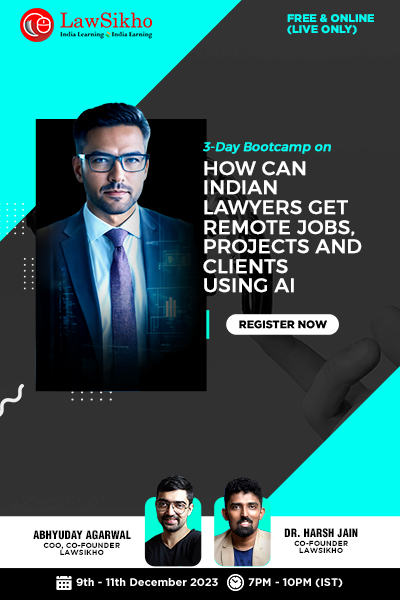 Could you tell us a little about yourself please? Just by way of introduction to our readers.
Well, my name is Zubin Pratap. I was born in Bangalore, raised in both Bangalore and Delhi and went to NLS to study law. I love music, still play the guitar and sing and I read a lot – mainly in science, philosophy and psychology. I am a nerd, and proud of it! I love dogs. I had a relatively privileged childhood – good education, stable and doting family, great friends and no real hardships to speak of. I moved to Australia nine years ago, and am now settled in Melbourne.
You were an international moot participant and debater while at NLSIU and took part in many extra-curricular activities. How did you ensure you maintained a balance with academics?
Balance? Ha! I'm sure some of my classmates would question my "balance"! I did what I enjoyed and felt passionate about, be it academics or otherwise. But I always had high energy and drive.I believe that having fun makes work more playful. That pretty much became my guiding principle – if I am not having fun, why am I doingit? And if I am having fun then long hours melt away and the efforts you put in are hardly tedious.
At present you are pursuing an Exec MBA from IE Business School in Madrid. What was the thought process behind choosing that course and that business school?
After 11 years in corporate law I was at a crossroads – I had to choose between continued success and "seniority" in law and putting myself in the way of new opportunities. By then I had also come to question what it was that truly motivated me. The pursuit of excellence drove me to NLS, but at 17 you're far too young to intelligently realise what you mean to do with your life. I wanted to push myself in new directions because I have a strong curiosity and am relatively fearless about failure. I've discovered that I'm most happy when I'm slightly out of my comfort zone and learning something very new.
When I was offered an opportunity to move into the business side at Telstra, I felt it was an opportunity to re-invent myself. I was curious – what would happen? What would success look like? What would disaster look like? Would it be as risky as people said? Would it be as scary as everyone promised? Will I love or hate it? But to optimise my ability to switch careers after a decade, I chose a program that let me study and work at the same time. It was an accelerated program that I had no choice but to complete in a short, 15 month sprint. It literally is sink-or-swim at the IE Global Executive MBA program. Its top 6 ratings, the calibre of the cohort, and the fact that it emphasises a more holistic view of management and growth (as opposed to only rapacious profiteering) appealed to me immensely. Once again, I feel privileged to be a student with some incredible achievers. It is, however, the hardest test of discipline and intellectual stamina I've ever undertaken. But if you're not slightly daunted by your choices, you're too comfortable. Right?
You recently created an app, Remynd! What inspired that and what does the app do?
Two things impelled me to do it: First, when I finished school in '98, the internet wasn't really a huge thing yet. Google was still a box mounted on a Lego frame. The world really was different. I've always regretted that I never learned to code. So I did. Well, a little bit.
The second factor was that I had noticed that the busy-ness of life imposes a giant burden on our short term memories, which are notoriously short term. This is a feature of "cognitive load". We are literally loading our brain with all kinds of working memory tasks that are tiring. I really believe that technology requires us to remember less but process a great deal more – and for that you need to free up brain power (like CPU power). Our minds should be augmented by the tools we use. I decided to do something about it. So ReMynd was born. I was working in Jakarta on a JV at the time and kept forgetting all the things I wanted to say to my boss, back in Melbourne, each time we spoke! There was just so much going on! And emails added to inbox clutter. I realised that there is nothing out there that brings up a specific mental note when a specific person calls or texts. ReMynd solves the problem of forgetting "notes to self" where you need to say something to someone when you next communicate with them. Its on Android for now and I'm working on newer features. But it is more of a way for me to learn and do something new – not really a startup.
When did the interest for music and stand-up comedy grow? Were they areas you were able to sustain while studying?
I've loved music since I was a baby. I was literally named after Zubin Mehta for that reason! I learned the guitar in my teens (but I regret never having learned to read music). I love performing and public speaking. And in the 90s, and early noughties, stand up wasn't a feature in the Indian pub and bar scene. I'd always been very curious – litigation felt easy compared to stand up. A stand up gig and a courtroom have very different kinds of judging going on! Melbourne has an active scene and it was a really fun way for me to meet people, sharpen my performance skills, be creative, and say things on stage that I cannot usually say at the dinner table. It was a license to speak plainly – how could I resist? As for sustaining these things – taking time off study is as important as studying. Very few things soothe the soul like friends, music or laughter. Nothing dissipates stress like a good chuckle or a great tune.
We see that you rehabilitate racing grey hounds once their careers end. Would you urge every student to take up and promote a cause?
Yes I used to be a rescue and foster carer for greyhounds. I no longer have the right circumstances to foster but I do remain active in promoting awareness.  I think every human being should believe in making a change somewhere. But what they choose to make a change in is entirely up to them. I don't like people who treat causes as though they're a badge of honour or a way to distinguish themselves. Believing in something and trying to make a difference is a deeply personal thing and ultimately it's got to align with whatever you value. I would urge people who feel that they have something to contribute, to contribute – no matter what it is. Don't judge yourself and give yourself permission to believe in what you do. Just remember J.S. Mill's words: "Your liberty to swing your fists ends just where my nose begins".
Tell us a little about your stint at the UN.
It was an internship at the UN Office of Drugs and Crime, in Vienna. The UN Convention Against Corruption was in its final stages of negotiation at the time, and it was a fantastic experience to witness world leaders negotiate delicate matters that had cultural, economic, political and linguistic nuances. It was also my first time working overseas for a longer length of period and I had a fantastic time. Most importantly I realised just how necessary a good, strong education is for one's confidence and that how Indians are really quite impressive even with structural and infrastructural disadvantages – somehow we manage to win with less and that creates confidence.
When did you decide on corporate law and why? Were there any particular measures you began to take to prepare yourself for success in the field?
I found myself slightly disillusioned with litigation in India after about 2 years of practice. I also developed an urge to see how others lived and worked in other countries. I was deeply ambivalent about corporate law. I had mistakenly bought into the disdain that was popular in the 90s that corporate lawyers weren't "real" lawyers. But I absolutely loved it. It appealed to my need for quick, conclusive results and a sense of impact. I also loved that negotiations required finesse, EQ and persuasive logic. It was a big change from the primacy of precedent – and I found that I could be creative in my advice to clients. I then got an opportunity with Baker & McKenzie in Melbourne and that was my "big break". It brought me closer to business and prepared me for the tech revolution that followed.
Had I remained in litigation, I don't believe I would have had quite the ring-side view of the revolution that was taking place in the mid 2000s. I guess, in hindsight, I didn't really have measures to prepare myself for success. I just stayed true to myself – I did what I really wanted to do, even if it was unorthodox, and enjoyed myself thoroughly and that brought modest successes, new opportunities, learnings and skills.  I think that is something we could do better – be true to ourselves. Too often we make choices that others will approve of and follow convention because we assume that people older than us know a great deal more about what makes us happy. But while we choose to please others in our acts, we are alone in managing the consequences. Ultimately, it is our life. If we take ownership over our life, then we make choices true to ourselves, even if others disagree.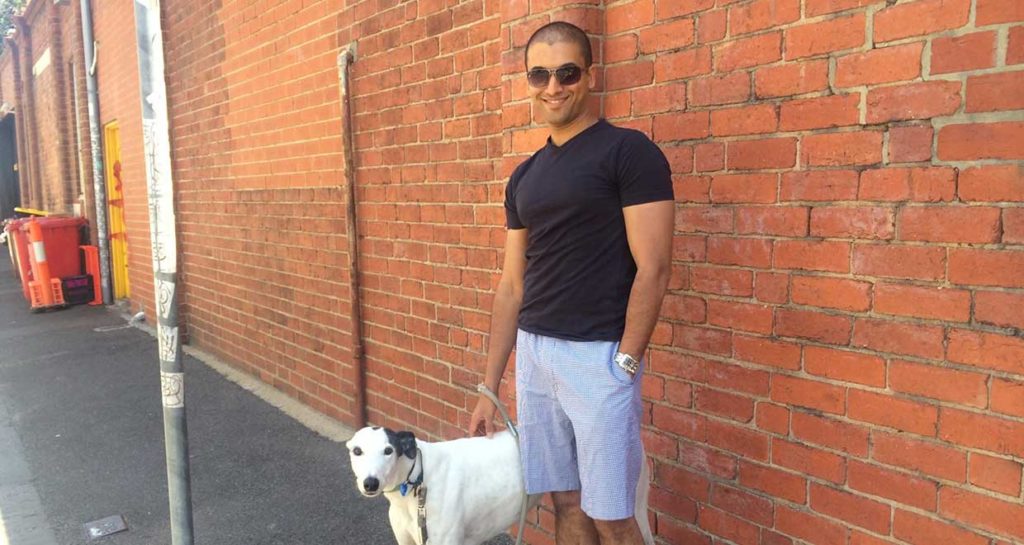 As a highly commended team leader, would you please share a few pointers on how to do the same effectively?
This is old wine in a new bottle – but it is 100% true. You can't lead well unless you've followed well. To follow well you must be self-aware –know what drives you, what upsets you or impairs you, what you love and what you merely tolerate. Knowing these things help you to understand just how hard it is to lead people – because ALL people feel these things, but in different ways. Therefore, to lead well you need to have an excellent memory of how YOU felt when you were poorly led or poorly motivated. That will give you empathy to perceive the consequences of your words and actions on those that follow you and remind you that people have feelings and feelings are powerful motivators or impediments.  If you lead people with emotion backed by reason, people will outdo themselves. And that is the goal of every leader – to help others outdo themselves.  The best feeling is when you see the surprise in their eyes – when they've literally surprised themselves with their ability and achievement. There is no greater professional joy.
What areas do you focus your reading on? How, in your opinion, should law students approach the task of selecting their reading material?
I read whatever is of interest. I don't follow politics very closely. I am partial to science, philosophy, psychology and tech. I think it's harder than ever to decide what to follow. But everyone needs to realise that it's like drinking from a firehose now. So you must accept that a choice is inevitable. Prioritise what matters to you (its personal and always valid  – don't let people con you into thinking there is superior reading and inferior reading). Ultimately YOU must get value out of it. That's the only test of your choices – do you get satisfaction out of it.
What work do you currently do for Telstra?
I've actually just taken on a new role. I now do New Business Development – my mandate is to help identify, partner, prototype, validate and commercialise new business opportunities that will drive new revenue growth for Telstra. It is, quite literally, the most exciting thing I could do right now with my life and energy. Every day I will get to work with brilliant people, building and testing ideas, gunning for excellence and doing some new, innovative and game changing businesses. I left the law about 18 months ago. In the interim, I was in channel and commercial management – running deals with our distribution and channel partners.
In 2014, you founded NobleGenie. Will you elaborate a little on that please?
It was a brief experiment. I had started teaching myself about tech, startups, entrepreneurship, design thinking, innovation and problem-solving. I had also just bought a house. I realised that in Australia property is a big part of the "story" of a person's life – up there with graduation, turning 21, finding love, etc. I also noticed that you need an ecosystem of professionals – an advice marketplace – of lawyers, conveyancers, accountants, financial advisers, mortgage brokers etc. NobleGenie was going to be a platform that brought together these professionals to respond to client queries as a way to win the confidence of clients.  Professional services is a "credence good" – we can never really know the quality of the service (advice) and we are totally dependent on trust when handing over our money. It is not like a car that you can test drive. By having peer reviewed interactions to discrete queries, I felt a system could be designed whereby clients can "test" their professional advisers-to-be. It also helps professionals to build their profile and for the legions of practitioners who want to freelance or work flexible hours, to build their practices. Sadly, i couldn't spend the time that was required of me on it due to my work commitments (in Jakarta for 2014!) and after completing the coding for the site, I elected to move on to other projects.
What was it like as a Board Member of Communication Rights Australia and how were you placed on the Board?
I wanted to volunteer my skills for an organisation that could do a lot more with it than I could on my own. I applied, interviewed for the position and joined the board. What amazes me about the NFP sector is that people are so passionate and motivated about causes  and they aren't even paid for most of it. Its volunteer based. As a leader, it presented me with a fantastic way to observe how people are motivated without financial gain. There are many studies that show that monetary incentives actually impair the quality of work done. Intrinsic motivation is dramatically more effective – and I can empirically confirm this! I also learned that it doesn't matter how "senior" or "accomplished" a person is – they are very human, with frailties, foibles, weaknesses, blindspots and flaws just like any of us. That gave me confidence that there is no "secret sauce" or mysterious ability – we are all perfectly capable of excellence and our beliefs limit us more than our abilities.
Now you live in Melbourne. What is your experience as an Indian lawyer in Australia?
I have had a great experience here. Most of all I've learned about competing globally, and not being parochial. Things have changed a lot since 2007 when I moved here. Globally, it's become harder to move as a lawyer. It's actually harder for all jobs really, but law has the added challenge of requiring re-qualification in each new jurisdiction.
What would be your message to our readers who plan on launching a career abroad?
For those who want to try and work overseas, I would say think very carefully whether you want to stay in the law or not. Living overseas and experiencing the cultures the world has to offer is (for some) more valuable than a given profession. It's very hard to move as a lawyer – there are only 2-3 places you could go to realistically. And it's a lot of effort. If you decide to leave the law do it early – it gets exponentially harder after 5 years. If you're staying in the law, then start by moving to a place that recruits foreign lawyers actively – but recognise that it is a long hard slog and presents much more uncertainty.
If you want to launch a life or career or project abroad, the best advice I can give is that the world and the people are not what you think they are – some are better, some are worse – but it's always different. So don't take your plans and yourself too seriously. And be adventurous. Your rewards are rarely what you aimed for, but that makes them more interesting.