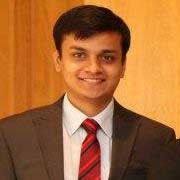 Abhishek Srivastava graduated from HNLU, Raipur in 2010. After having explored his options at being an in-house counsel, working with a firm and a litigating lawyer, he joined Kuala Lumpur Regional Centre for Arbitrationas a Case Counsel (KLRCA). He then went on to become the Deputy Registrar at the London Court of International Arbitration, India (LCIA-India).
Most amazingly, his is not the usual path of success, of a brilliant CGPA and high profile internships, but of learning in life as it comes and then acing  it with all the dedication and go-getter attitude that is asked for.
We take this opportunity to ask him about:
The utility of having participated in moots in his profession
Working for two major arbitration institutions, i.e. KLRCA and LCIA-India
Requisites for making a career in the field of arbitration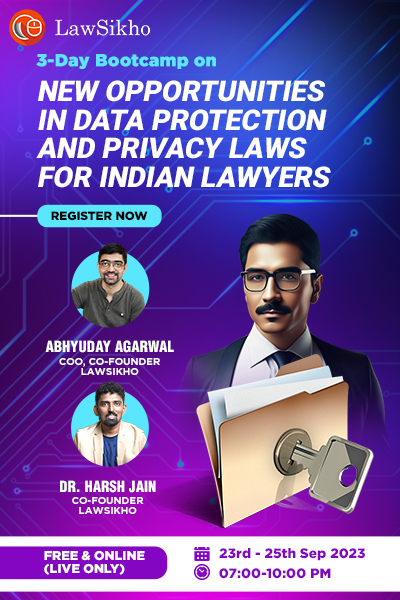 Given that most of our readers are law students and young lawyers, how will you introduce yourself to them?
I had graduated with a CGPA of 5.1 from HNLU, and thereafter I have been employed in varied job profiles, ranging from an in-house counsel for ETA Star Properties, to working under a lawyer, then working at Kuala Lumpur Regional Centre for Arbitration, and currently being appointed as the Deputy Registrar of London Court of International Arbitration, India.
I want law students to know that even with this score, I could make it this far. Having said this, I'd like to give out the message that all the people with round about similar CGPA, should never feel that that it is even remotely the end of making a good career in this discipline. CGPA will not be the criteria to determine your success in this field, as long as you are ready to offer the best of your services. One might be an 8 pointer, and that could give him a head start with AZB & Partners or AMSS, but if he doesn't have the calibre, there is no way he will be able to survive that place beyond six months or one year.
Why did you decide to study law? Did you consider the conventional options of medical studies or engineering?
At the very outset, I would like to mention, that studying law happened to me because it was recommended by a school friend — Vidisha Nandi. She was the one who  enlightened me about the potential of this field. And, I knew that had I done engineering or medical, I would not have had the caliber to go further in these domains, because my Maths was weak, and Biology was even worse. Honestly, I wanted to enroll for the flight steward programme, but got confused upon being advised to take up law.
My father thought it was better to go for law, wherein my mother was still considering the old age adage–people who are not able to make their mark elsewhere, take up law. It took a lot of effort to convince them to allow me to pursue this field, and get an opportunity to explore my options. As a result when I started, I did not have much knowledge about this particular field. I had first applied to Mumbai University, since I had no clue about any of the conventional law colleges or NLSIU and the likes.this was also during the time when there was no CLAT, but  separate entrance tests for each of these colleges instead.
Amidst all this exploring, just six months down the line, I was already considering giving up on this field. It was around that time, that I happened to read about the entrance exam to be conducted by HNLU, and thus started my journey in this realm. It was after joining HNLU, and interacting with teachers like Professor Shantakumar, and Professor Uday Shankar, that I could realize what law was all about, and what was expected out of me in this profession. This was how I developed an interest in law, and the Jurisprudence classes further went a long way in helping me comprehend this field better.
Being a first generation lawyer yourself, do you think it is a disadvantageous position to be in? What would be your advice to other people who are similarly placed?
My grandfather and father, both pursued the course of LLB, but none of themwent on to practice law. In the beginning, I thought that even I would be carrying forward this tradition of just studying law, and not looking back at it thereafter. Now, I feel that even they should have pursued law further, as it would have definitely provided me with many more opportunities. However, I am glad that I have been able to figure it out for myself, and realize that this is my true calling.
However, there are a few things that a first generation lawyer should keep in mind, right from the time he begins to think about this profession. In my several interactions with CLAT aspirants, I have come across students who are passionate about taking it up, but give higher preference to factors like staying back in the home city, not having to stay in hostels etc., while choosing a college. If one is not ready to compromise on suchsmall things, then he should not take up law at all, for the struggle after graduation is going to be much more than this.
Also, for the convenience of all the first generation lawyers, I must mention, that whatever be your area of specialization, in order to excel in this field in India, one must be ready for multi-tasking, and not just stick to your one field of specialization. For example, if one wants to make a career in arbitration, he should be well versed with Corporate Law, requisites of litigation etc. as well.
How did you go about your journey of job-hunting after graduation? How did Kuala Lumpur Regional Centre for Arbitration happen?
With the kind of CGPA that I had, and  not a great number of good internships as a result thereof, there was only one way to secure a job—getting out in the field and treading the hard way. Hence, right after my graduation, I came down to Delhi, and used to walk into all the law offices that I could get to know of, with my CV. There were only a few good offices that actually entertained this, and were kind enough to conduct interviews. At the same time, I was still confused between taking up a corporate job, or litigation, orexploring many other options that this field could offer.
In the process, I approached Ramni Taneja, who was associated with Little & Co. at the time. She forwarded my profile to one of her colleagues Mr. Jithesh Thilak, who was the then head of ETA Star Properties in Dubai. Thereafter, I started with my first job as in-house counsel for their company in India, and had to move to Dubai for the required training. It would be interesting to mention over here, that my interview for this job was conducted in a personal meeting with Mr. Jithesh Thilak at Khan Chacha Rolls, when he had come down to India, due to paucity of time on his end.
Subsequently, I took up my second job under a lawyer, Dr. Adish C. Aggarwala. Coincidentally, it was then that I found my way to KLRCA. He had gone to adjudge the Law Asia Moot Court Competition, and upon his return from there, was carrying a huge compendium. In that compendium, I happened to find the business card of Professor Datuk Sundra Rajoo, Director of KLRCA. It gave me the idea of exploring this new field, and I decided to send across my CV to him.
What was the application and interview procedure that you had to follow for KLRCA? What did your work profile as a Case Counsel at KLRCA consist of?
After I had sent across my CV, to my utter surprise, I received a reply from him the very next day. He  told me about the available vacancies in KLRCA, and that they were interested in taking in people. Thereafter, I was interviewed through Skype. I was selected on the basis of this interview, after which I was told to come down to Malaysia immediately.
As a Case Counsel, I was entrusted with the task of managing the international arbitration cases, which involved one Malaysian party and other international party/ parties. Accordingly, I had to look after things like—the requisite authorities before which the case had to be presented, and routing of funds from the parties etc. Even though I was looking after international arbitrations, I had to be extremely thorough with the Malaysian Arbitration Act.
Along with this, I was also closely involved with their product development exercise, which required me to assist the Head of the Department in making the fast track rules for the institution. I was also involved in comparative analysis of arbitration procedures worldwide, and the marketing activities of the institution. This provided me a very well rounded job, rather than just being at a 9 to 5 desk job.

How did the huge leap to becoming the Deputy Registrar of the London Court of International Arbitration happen? How is it different from working at Kuala Lumpur Regional Centre for Arbitration?
I had applied to LCIA-India in accordance with a vacancy notified by them. Thereafter, I was interviewed by the then Deputy Registrar, along with other candidates. Accordingly, candidates were shortlisted on the basis of this interview, whereafter the shortlisted candidates were again interviewed by the Director General of the London office. The final selection for the post was done on the basis of this interview.
Having been an avid mooter throughout your college life, do you think it assisted  you in this field?
I believe mooting helped me a great deal, and played an immense role in my performance at different levels. For example, the first opportunity wherein I got to speak in public, apart from law school, was at KLRCA. I strongly believe that while speaking in front of so many arbitration experts, the only thing that aided me in knowing what to say, and the manner of delivery, is my thorough participation in moots.
So, in order to know the soft skills required during written or oral conversation, I strongly believe that participation in moots goes a long way.
Specifically, in my case, I was able to project my interest in arbitration to KLRCA, on the basis of two of my moots—International Maritime Arbitration Moot Court organized by Murdoch University, and Willem C. Vis International Commercial Arbitration Moot in Hong Kong. Since I had not taken up any specialization in arbitration, or an LLM, my thorough knowledge in arbitration during interview came from these two moot courts.
What are the internships that law students can take up, if they want to make a career in arbitration?
To be able to make a career in this field, one must know what arbitration is all about, which includes—the bare provisions of the Arbitration Act or procedure, and how the entire arbitration process starts, proceeds and ends.
In order to be able know these intricacies, one can intern with an arbitrator, or with an institution, say KLRCA, LCIA etc., or with an arbitration lawyer, or with a firm having an arbitration department. These internships will help you know about the procedures of arbitration, like request for arbitration, its processing, and when do the actual hearings come into play.
Also, as one will start working at the aforementioned places, misconceptions about arbitration will draw away, like—arbitration is similar to litigation, except that it happens outside the Court. There are arbitrations where hearings do not take place, instead everything is decided on the documents itself, which does not leave any opportunity for the arbitration lawyer to argue at all.
What advice would you give a law student who wants to pursue a career in your field? Since you are now on the other side of the table, can you give us the "recruiters' point of view", as to what they are looking for in a potential hire?
What would be looked in for a potential hire in this field is, how well they can project their interest, which could be by way of thorough knowledge of the field during interviews. For example, my question to all those who claim to be interested in the field is – Have you read the BALCO judgement?
To start with, a potential employee must know the basics of international commercial arbitration, like compositeur, doctrine of separability, etc. And since we are from India, he must also be clear about the basics of the Indian arbitration, especially the landmark judgements.
Other ways of reflecting interest in the field is by taking up suitable specialization at graduation and post-graduation level. One could pursue an honours in International Commercial Arbitration at graduation level. At the same time, one could also pursue various courses being offered by Chartered Institute of Arbitrators (CIArb), which entails one to membership of the institute in capacity of an associate, a member, or a fellow, depending upon the course that one pursues. Since I had pursued their course in Malaysia while working with KLRCA, I had the opportunity of being taught by some of the best faculties from around the world.
After graduation, one could pursue an LLM in International Commercial Arbitration, which could open doors directly into the Permanent Court of Arbitration, Singapore International Arbitration Centre, and other similar institutions.
Where do you see yourself ten years down the line? Do you aspire to be like somebody from this field?
I would want to be actively working as an arbitration lawyer, arguing before the arbitration panel on behalf of my clients. I would then be able to use my intensive knowledge of rules and procedures of arbitration that I have gained from my current recruitments.
Also, having worked with these arbitration institutions, I have witnessed a lot of amazing foreign lawyers incorporating some really ingenious methods, while arguing before the panel. So, I will be able take all of that along with me.
Very humbly, I would want to be like Professor Jan Paulsson. He is one of the leading authorities in the field of arbitration. If one aspires to be an international commercial arbitration lawyer, one must follow him diligently. If somebody has read his works thoroughly, there are absolutely no chances that they would have missed out on anything.