Aditya Swarup graduated in law from the  National Academy of Legal Studies and Research University in 2010. He was also awarded the Rhodes' Scholarship the same year, after which, he obtained his Bachelor of Civil Laws degree from the University of Oxford in 2011. He then went on to do his Masters' degree in Philosophy from University of Oxford in 2012. During his time at Oxford, he focused on various courses such as Restitution, Civil Procedure and Comparative Public Law.
After practicing law for a few years, he took a break to focus on his research and teaching. He is currently working as an Assistant Professor at the prestigious Jindal Global Law School and is serving as the Assistant Director of the International Institute of Higher Education and Capacity Building.
In this interview, Aditya talks about: –
What made him pursue a legal career;
His interests and areas of focus;
His journey towards becoming a Rhodes' Scholar;
His views on the Indian Judicial System; and
What a student must have, aside from academics in order to have a successful legal career.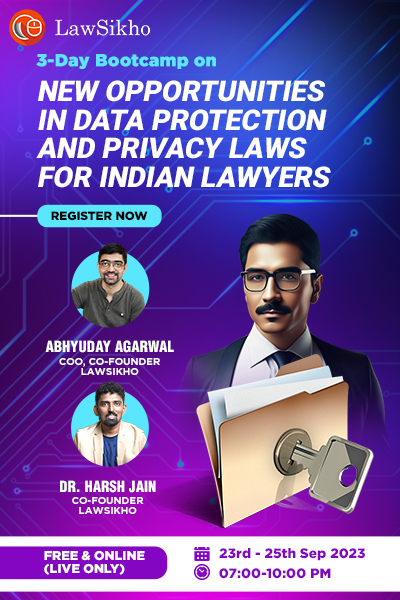 How would you like to introduce yourself to our readers?
I am Aditya Swarup, currently an Associate Professor at Jindal Global Law School. Before joining academia, I used to work as an associate at a solicitor's firm in Mumbai, practising primarily in the Bombay High Court and the Supreme Court.
What led you to enter the legal profession?
During my 12th standard, I cleared the UPSC-NDA exam and SSB interview and was slated to join National Defence Academy, Khadakvasla with the prospect of joining the Indian Airforce thereafter. However, after a lot of thinking, I decided not to join the Airforce. At the same time, given that I had secured only 59.8% in my class 12 exams, I was denied admission by most of the good colleges. Law happened to be one of the disciplines where your 12th standard marks didn't matter and all one had to do was to clear an entrance exam. Accordingly, I took a year off and prepared for the law entrance exams for various law colleges (we didn't have CLAT then) and got through NALSAR.
Would you like to share with the readers any particular instances during your time spent at NALSAR, which helped shape your views about the law?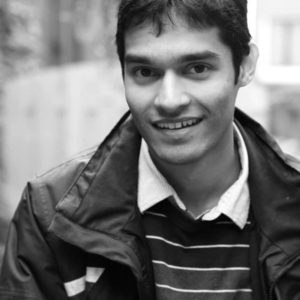 In or around November, 2008, I had the good fortune of interning with Mr. Tehmtan Andhyarujina, former Solicitor General of India. At the time, he was arguing Selvi v. State, a case concerning the constitutionality of narco analysis before the Supreme Court of India. He had only one junior and involved me extensively in the case. I think preparing for the final arguments in that matter, that went on for two whole weeks, has been one of the best experiences in my life. At the end of my internship, Mr. Andhyarujina gave me the most inspirational talk about litigation and Jamshedji Kanga's chamber and presented me with a copy of Prashant Bhushan's book "The case that shook India", a factual account of Indira Gandhi v. Raj Narain. The book also had a transcript of the Keshavananda Bharti review. It is then that I decided to pursue a career in litigation and Mr. Andhyarujina has helped me ever since.
What are your primary interests in the legal profession? Why?
During my formative years at law school and immediately after, I used to be quite interested in human rights advocacy. To this end, I used to pursue a lot of work in Chattisgarh and other conflicted regions. After my B.C.L, I took a keen interest in commercial law. I was intrigued by common law decisions on contracts, restitution and civil procedure and the manner in which each statement by a Judge in his judgment impacts the law. I have pursued an interest in commercial law ever since.
During your time at NALSAR, what extra–curricular and co–curricular activities, if any, did you participate in? How do you think these activities affected your take away from law school?
Unlike most students during their time at law school, I did not participate in many moots while at NALSAR. In fact, I participated in just one moot, i.e. the Raj Anand Intellectual Property Moot and incidentally, won the best speaker award there. I also debated just once, that too in my final year. However, I spent most of my time writing papers and in research. I feel this interest allowed me to attempt to critique the law beyond what is given in the text book. In fact, the publications have also immensely helped me with my scholarship and post graduate courses.
You wrote your M.Phil dissertation on "Interim Injunctions and Judicial Delays in India", discussing injunction hearings taking the role of mini – trials in India. Can you tell us something about it?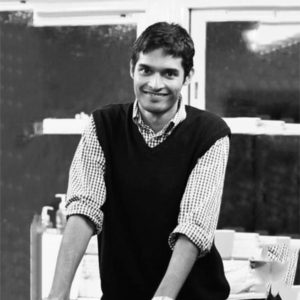 One of the most significant and engaging aspects of a civil suit is the granting of an interlocutory injunction pending the final decision in the matter. The grant of such an injunction is, in theory, purely provisional in nature, with the objective of maintaining status quo, and in the hope that a party doesn't suffer from irreparable harm. However, in most circumstances, such injunctions are maintained for the entire length of the suit, the length of the suit then itself being a critical issue. A final determination of a civil suit in India can take anyway upwards of 7 years. This poses a peculiar predicament to the Indian legal system in the sense that though an interim measure is merely meant to be provisional, since it lasts the length of the suit, it achieves a sort of finality- an unintended and inevitable consequence. Considering the predicament that currently plagues the Indian judicial system, i.e., an insurmountable backlog of over 300,000 cases, interim injunctions, instead of serving its purpose now merely serve as a clog in the judicial system.
In light of the above, I studied the relationship between judicial backlog and interim injunctions, culminating in a phenomenon that has acquired the term 'mini-trials'- where the court conducts a thorough examination of the merits of the case at the interim stage so as to dispose the matter. A similar situation existed in England in the 1960's and 70s, and I sought to examine the lessons learnt from that experience and  the viability and desirability of mini trials in tackling judicial backlog in India. As part of my research, I studied every reported case on interim injunctions in India.  
What is your opinion of the current proposals to reduce judicial backlog? From which country/countries should India draw inspiration to solve this issue? Why?
I believe that the solution to reducing case pendency is not to merely increase the number of judges but to bring about structural changes in the system. Unfortunately, most authorities, including the Law Commission, and lawyers stress on increasing the number of courts and judges to reduce case pendency.
We should be mindful and borrow from the American experience. A series of suggestions were made in 1959 in the United States to address the increasing case load. The reforms that made their way out of these suggestions were primarily aimed at increasing the number of courts and judicial officers. The result however, was contrary to what was expected. The records showed that the caseload actually increased subsequent to the implementation of the reforms. This consequence has been explained by the renowned American Judge Richard Posner who rightly argued in a landmark paper that "reforms" increasing the number of judges and courts would only have an ad hoc effect. While being initially effective, in the long run, realising the efficacy of the legal system, it would merely result in more litigation. To buttress his argument – he drew upon a rather unusual analogy – while initially a new highway would serve the purpose of easing out traffic, road conditions would in fact induce people who had previously used other modes of transportation, to switch to driving. This would only result in leading to greater congestion. In this light, merely increasing the number of judges or courts is not going to be enough to tackle the predicament plaguing India's judicial system – one must also address institutional changes and the culture of litigation prevalent in the country.
The measures to reduce judicial backlog should also include the introduction of information and communication technology (ICT) support systems, developing online procedures for the filing of documents, notification of court dates, periodic reminders for submission of documents, service of documents via email and the like with an aim to have time bound litigation. A judge ought to decide cases and not allot dates. It is also important that we implement the procedure of costs following the event as provided in the CPC.
In the year 2010, you were awarded the "Rhodes Scholarship". How much does one have to achieve in order to be awarded such an esteemed scholarship? How did the scholarship benefit your professional career?
The Rhodes Scholarship, unlike other scholarships, looks at the all round achievements of the individual based on criteria of academics, co-curriculars, leadership, social services and sports. In this sense, I believe that the Rhodes Scholarship is not just a scholarship to study in Oxford but a process and an experience. A process, in the sense that the very process of applying for the scholarship and meeting the various criteria helps one reflect on their life and achievements. An experience, because once you join Oxford, you are amidst a community of highly qualified achievers and even interacting with them is inspirational. I made some great friends amongst the other scholars. As regards my professional career, very few people in India and more particularly, the Bombay High Court were aware that I got the Rhodes so it didn't matter.
What is the primary purpose of the site, Something About the Law?
(Aditya is currently the owner and author of the website, Something About the Law)
Something About the Law was a blog that was started by my classmate Arun Mohan and myself while at law school. We used to write on various public policy and social issues from time to time. The idea of the blog was not merely to spread awareness about certain legal issues but also to individually hone our respective writing skills. To this end, I think the blog greatly helped me critically analyse various legal issues. During our penultimate year at law school, we started the Socio-Legal debates – the idea being that we would get distinguished speakers to fly down to NALSAR and debate with each other on issues with the entire debate being streamed online. We secured sponsors for the events and enjoyed packed audiences.
Many a people in the legal practice are awestruck when they look at your long list of publications. Do you have any advice for any of our readers who might be interested in having their research papers and articles published?
Haha. I am quite perturbed by the fact that students rarely read full cases or books now a days. If any research needs to be done, one instantly looks at online databases rather than open an authority on the subject and read the entire chapter. In fact, I myself used to do this while at law school till I was told by senior lawyers and well-wishers to read full cases (not just paragraphs or head notes). The utility of opening a book and reading all that is written about an issue, including its theoretical underpinnings also acts as a revision and strengthens the foundations of the reader. On the other hand, merely searching for a point of law online lacks these aspects.
I believe this practice continues to help me in my research and understanding of the law and I would advise the readers to develop this habit, irrespective of whether they are interested in research and publications.
You have recently taken a break from practicing law to teach and pursue research. What made you take this break? What are you currently focusing your research on? What are your views on the topic?
I've taken a break primarily to strengthen my own foundations in commercial law, primarily contracts and commercial remedies. I am currently researching on the area of commercial remedies, i.e. injunctions, damages for breach of contracts, specific performance and trust based remedies (a largely ignored subject in India). One of the projects I've undertaken is to chart out a theory of damages in India. I've also taken a "break" to see if academia is my calling.
Would you like to share any views on the state of legal education in India?
There are a few disturbing aspects about the state of legal education and the profession in the country. Each of these stem from the fact that the legal profession in India is largely unorganised.
First, it is quite tragic that even though we have only about 15 National Law Schools and about 5 other good legal institutions (20 in total), we cannot get adequate faculty to teach in these law schools. I was quite disturbed to read online that students at HNLU Raipur and NLU Assam were constrained to protest because they didn't have adequate faculty or facilities. What was even more disturbing is the report that students at NLU Ranchi were asked to write their end-semester exams without being taught the subject. This points to an alarming trend in legal education.
Second, and on a related note, not much is being done to attract talent into academia. A lot of students from national law schools are now pursuing LLMs, M.Phils and Ph.Ds. In fact, as of today, about 35 people from my batch of NALSAR itself have completed their Masters from reputable institutions. However, there is hardly any incentive, monetary or otherwise, for many of these students/alumni to get into academia. If one spends lakhs on their Masters, it is likely that they would need a job that can help pay off the loan. It should not then be expected that such person will join an institution that pays little.
Third, despite graduating from most of these law schools, it is hard for the students to get jobs. This stems from the fact that the legal sector in India is largely unorganised and it is still hard to make it within the system if you don't have any support/backing. Any organisation only exists in the law firms where one can be said (though some believe it exists here too) to be recruited on the basis of their competence. However, the supply of graduates from the national law schools and other reputable institutions largely overshadows the demand at the law firms.
I believe that one of the advantages of a law degree is that there are many career options available to a lawyer after graduation. One may consider a career in litigation, law firms, corporates, human rights, the NGO sector, public policy, UPSC, the UN, journalism and the like. Legal institutions must capitalise on these advantages and help students diversify their career options after law school. At the same time, institutions like the Bar Council of India must strive to organise the profession in such a way that one isn't disadvantaged because he or she doesn't have a mentor or any backing in the profession.
Finally, what is your message for our readers, most of whom are college students?
The law school curriculum is structured in a way that exposes the student to many facets of the law. However, one notices that the moment a student joins law school, he or she is focused on joining a corporate firm, UPSC or the like. While it is good to be ambitious and have a plan, the student must not shut out his or her options. It is beneficial to be exposed to different areas of the law and then make a decision on what line to pursue. Students must also pursue research.