Ajoy Halder graduated from NLSIU, Bangalore, in 2004. After successful stints at Trilegal, Amarchand Mangaldas, Pinsent Masons, among others, he is currently Partner at HSA Advocates. Ajoy has diverse experience of representing sponsors, banks and governments on all aspects of infrastructure transactions including PPP transactions, EPC/construction contracts, project finance transactions and M&A/joint venture transactions (in infrastructure sector). The sectors in which Ajoy specialise are transport including airport, rail/metro, port and road; power including renewal and non-renewal; water; and oil & gas. He has extensive experience of advising on infrastructure and energy transactions across Asia including India, Philippines, Malaysia, Singapore, Myanmar, China, Indonesia, Bangladesh, Pakistan and Sri Lanka; Africa including Uganda, Kenya and Zimbabwe; and Middle East.
In this interview we speak to him about:
His time at NLSIU
The best time to pursue an LL.M
His experience in energy and infrastructure law
How would you like to introduce yourself to our readers?
I am an energy and infrastructure lawyer with more than thirteen years of experience in this practice area.
Give us a brief overview of your life at NLSIU. 
NLS is a very liberal and tolerant institute which provides opportunities to (and teaches) the students to have diverse views and co-exist. In addition to law, it teaches skills which are needed to survive/succeed in life, such as making presentations, public speaking, social skills, etc. The schedule at NLS can be a bit hectic – attendance is compulsory, multiple research papers are to be written each trimester followed by presentations and exams. The regular classes commence early in the morning and get over by lunch, which provides ample time to the students to engage in co-curricular/ extra-curricular activities. Life at NLS would often depend on the interest of an individual student. I was moderately active on the co-curricular/ extra-curricular activities. It could be very competitive but I kept myself away from that. Based on my experience, NLUs being specialized institutes for legal education, are probably more conducive to legal education.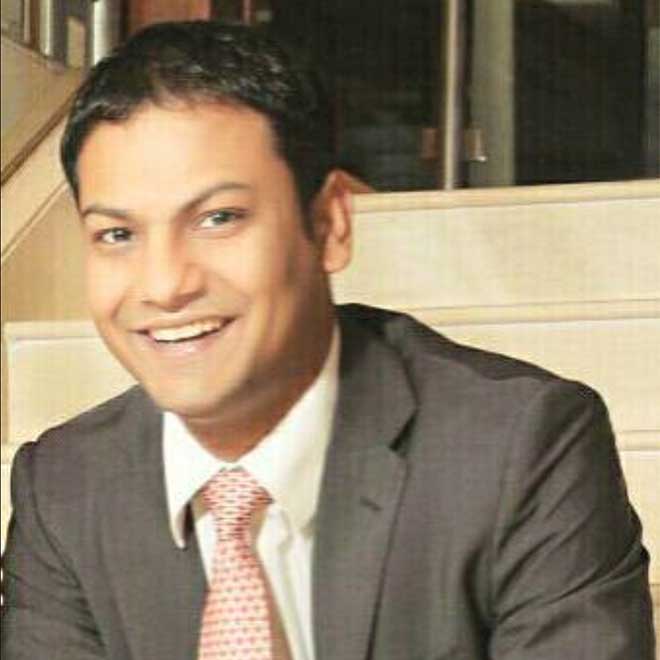 What kind of internships did you engage in during your student years?
I interned with NGOs, corporates and law firms with a slight exposure to dispute resolution. Internship gives you an insight into the real world, therefore, law students should utilize internship opportunities and explore various fields of law and understand the work culture associated with different fields of law. The exposure from the internships and feedback from my professors/ alumni helped me realize that I wanted to be a corporate lawyer during my initial years after law school.
What internships would you recommend to a student who also aspires to carve out a career for himself/herself in corporate law?
I would recommend interning with litigating lawyers, law firms and corporates. Litigation exposure gives a good understanding of how laws and contracts are interpreted when it comes to disputes and corporate internships give an insight on what the corporates expect from a corporate lawyer working at a law firm.
What are your areas of specialisation and how did you go about choosing these fields?
I specialize in advising on energy and infrastructure projects across Asia. I have also worked on a few projects  in Africa and the Middle East. During my initial years as a lawyer, I practised a little bit of everything (mainly general corporate, banking and projects). I started liking energy and infrastructure projects better than other areas of practice and thus specialized in energy and infrastructure. Further, my stint with Pinsent Masons in Singapore gave me a greater exposure to energy and infrastructure projects across Asia, Africa and the Middle East, and my liking for this area of practice continued. It is very interesting to advise on energy and infrastructure projects in different jurisdictions. Most of the jurisdictions have their own peculiarities, which makes these projects more interesting, and of course, your learning curve is very high. The learning from one jurisdiction is usually utilized in advising on energy and infrastructure projects in a different jurisdiction and vice versa. I plan to continue working on this area of law.
At what stage in one's law school life must one pick a specialisation?
A corporate lawyer should ideally not decide on which field he/she wants to specialize in law school. In fact, one should not commence specialization until two to three years of practising law. It is very important to have knowledge of most areas of law. The initial years should be spent on working on as many different areas of law as possible. This will not only help in deciding which area of law one is good at but will also help in providing all round advice to clients in subsequent years.
Who was your mentor, or main source of inspiration who motivated you all along the way?
I did not have any mentor. Initially, monetary consideration was an important inspiration; however, (luckily) as I started working, I started enjoying infrastructure and energy related assignments. I started understanding the sector, not only the legal aspects but also the commercial aspects- this helped me grow as a commercial lawyer. I tend to learn from people around me, they are my inspiration. Some are good at drafting, some at analysis, while others at some other aspects of legal practice. I try to pick up different attributes from different people.  
Would you say law school prepared you for the real world practice of law?
I am not sure if law school prepares you for the real world of practice of law. But if we enter the legal profession with an open mind and are willing to un-learn and re-learn, success is around the corner. It is very important to work diligently during the initial years. Most of the important skills (research, drafting, analytical skills, client management), which will sustain us as a lawyer for the rest of our careers, are learnt during the initial years of law practice. I worked diligently during my initial years trying to absorb as much as possible. The learning curve should be very high during the initial years of law practice.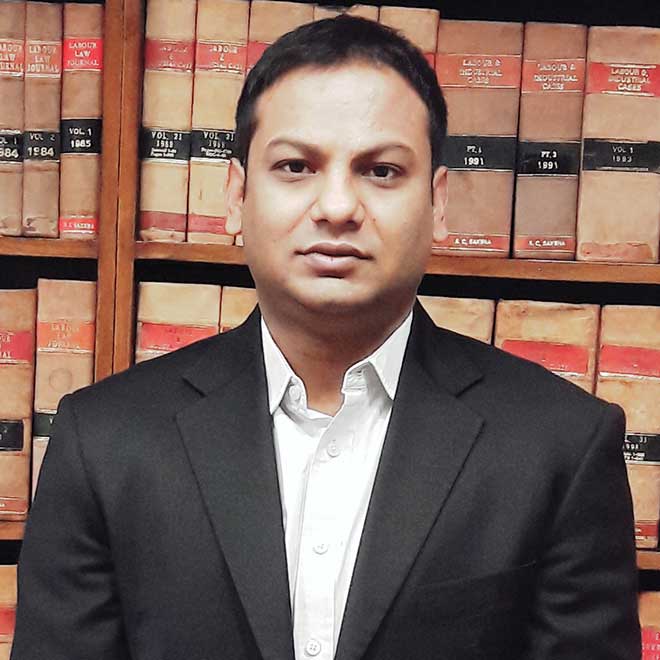 Tell us about your experience working at a Tier-I firm like Amarchand & Mangaldas.
I think confidence plays an important role. Confidence usually comes with knowledge and willingness to learn. In most leading firms, a lawyer would be dealing with clients across continents. Therefore, a professional approach and some social skills are also a prerequisite for success at a leading firm.
How do you say interns should go about their work at a firm like Amarchand & Mangaldas, so as to get noticed in a positive way in the limited time they have?
Small things go a long way; be on time, complete tasks on time, work sincerely on the assignment given to you, proofread documents before sending to the attorneys, dress professionally, don't repeat mistakes. Basically, be diligent and sincere.
Back in your student years, did you ever see yourself becoming the partner of a firm as reputed as HSA?
I am happy that I am a partner at HSA. However, I don't remember being concerned about or putting too much of emphasis on partnership during my college days. I was more concerned about job satisfaction and growing as a lawyer and as a person. Luckily, early on in my career I realized what area of law I wanted to specialize in and I kept at it. Thus, perseverance/consistency played an important role in my career. I was fortunate to get the opportunity to work at Amarchand & Mangaldas and then at Pinsent Masons in Singapore. These two law firms played a very important role in my career. In addition to knowing/learning the law (which should be a given for any lawyer), one needs to have strong analytical and social skills to be in any leadership position. Both these law firms taught me plenty of these.  
Give us a brief capsule of the life of a partner and your average working day experience.
I am quite hands on when it comes to execution. Therefore, I spend a lot of time on execution of transactions. In addition, I spend considerable time on business development activities and some time on administrative matters of the firm. An average day would start with replying to various mails, followed by legal work and business development activities (may not be in this order).
If given an opportunity, what would you do differently in your career journey up to this point? 
I have worked in Delhi for the longest time, then briefly in Mumbai and then for a few years in Singapore. This has given me diverse experience and I am quite happy about that. I am content with where I am.  In the initial years, one should concentrate on learning and should not change too many jobs.
Is there any other suggestion you would like to give to our budding lawyers?
Work hard, and more importantly, be kind(to yourself and people around you). Law is a demanding profession and maintaining amicable relations with clients and colleagues will help your career in the long run. After all, it's a small world.