Anupam Prasad graduated in law from NUJS, Kolkata, in 2006. He is currently Partner at Indus Law. Anupam has experience in general corporate and commercial laws practice. He has significant experience in drafting transactional documents and representing clients in structuring commercial transactions and in negotiations in areas pertaining to funds, private equity investments, joint ventures and mergers & acquisitions (onshore and offshore). Anupam has assisted numerous businesses on India entry strategies, including formation of corporations and provision of all related post incorporation advisory services and documentation.
In this interview we speak to him about:
His time at NUJS

Studying management after law

His diverse experience
How would you like to introduce yourself to our readers?
I am a Partner at Indus Law, Mumbai. My core practice areas at the Firm are mergers & acquisitions, corporate & commercial advisory, joint ventures, fund investment, private equity and venture capital Investments.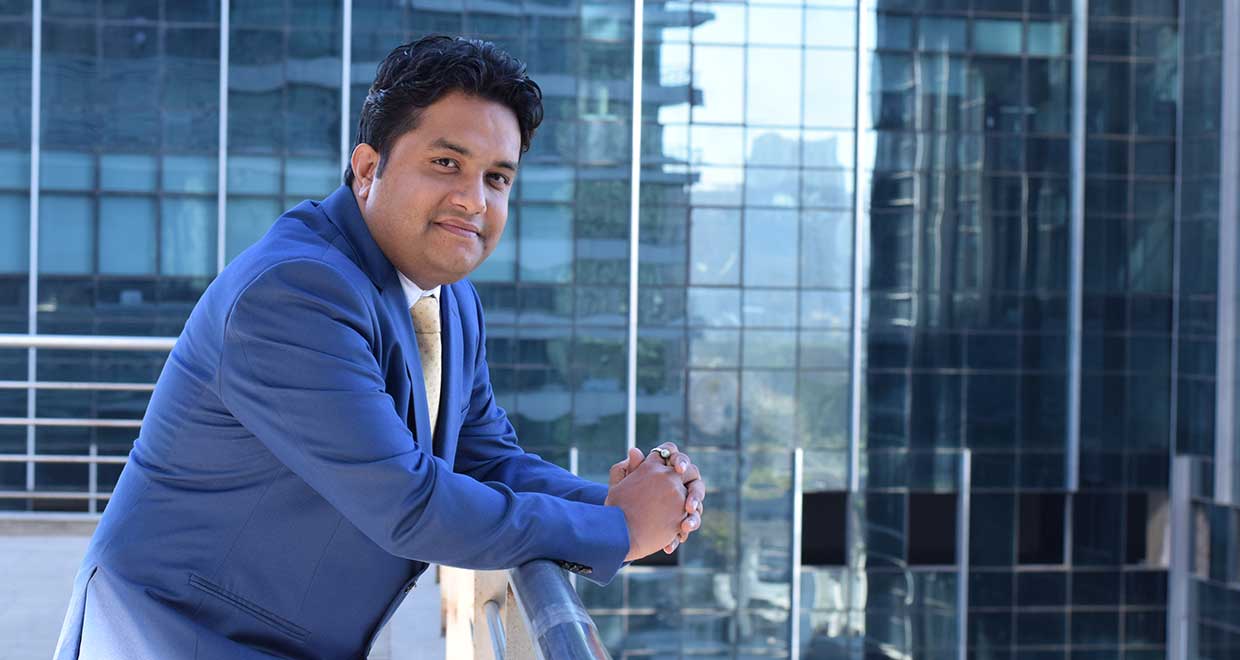 Give us a brief overview of your life at NUJS.
Life at NUJS was formative, both for us as the students and the university, as we were only the second batch at NUJS. The initial years were very different and exciting at the same time, as NUJS was operating off a temporary campus, while the permanent campus was under construction. Being part of the Student Juridical Association (University's student body), we were actively involved in the formulation rules and procedures for setting up various student run committees, etc, which was imperative for setting the working of the University for the years to come. There have been varied experiences which have been good as well as not so good experiences / incidents while at college, which I guess is all part of growing up. For the sake of brevity, I shall not get into any specifics.

Is it absolutely necessary to moot or undertake paper publications in order to be a successful advocate?
As young adults, law school provides a number of opportunities to be associated with – be it the moot courts, paper publications, literary and debating opportunities, cultural events, sports etc. It's a great opportunity to hone one's skills, and also figure where one's strong suits lies. In this context, a law student should try and involve himself / herself with as many activities as possible. The objective to have a well rounded approach and which would certainly help as a professional as well going forward.
What internships would you recommend to a student who also aspires to cull out a career for himself/herself in corporate law?
As a law graduate, the career opportunities are immense – litigation, in house roles, policy work etc. Post a LLM degree, the opportunities increase further. As far as internships are concerned, a student should garner experiences in all possible forums–whether it be at courts, in-house, think tanks, NGOs etc. In my view, these are enablers to help a student decide the profession that they would want to pursue post graduation.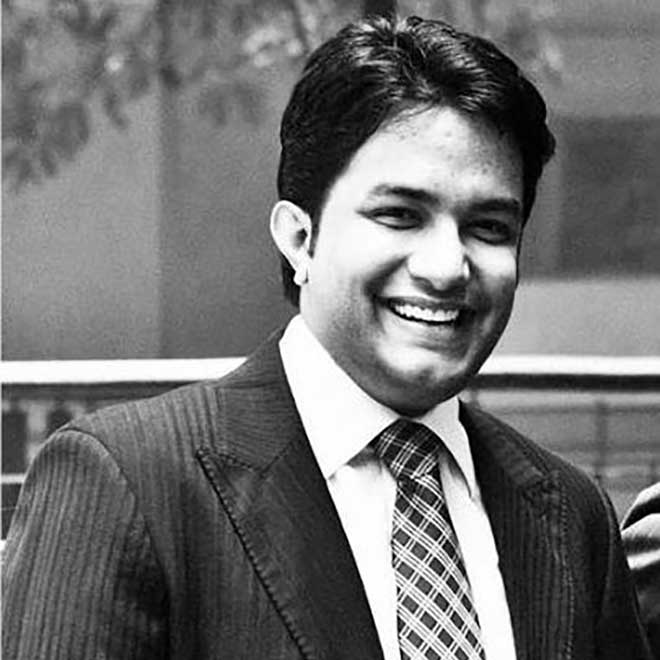 Do managerial courses add value to the resumé of a practicing advocate?
(As opposed to the conventional L.L.M, Anupam pursued his post-graduation in E-Commerce Business Management.)
In my view that's an unfair comparison. In reference to areas of practice, I do a fair bit of work in the e-commerce sector across verticals, which would include transactions as well as advisory work. While the focus is legal advisory, to understand the commercial and operation sides of the sector, I had undertaken the course and also for self learning, which is a continuous process. As professionals, the advice that we give, should make commercial sense to the client as well, and for it we need to understand the sector as well.    
At what stage in one's law school life must one pick a field to specialize in?
Unless an individual is certain while he/ she is at the college as to the field of specialization that the individual would want to get into, in my view, the initial years at work would help in determining the field that one would want to specialise in. This is because there is a huge difference in the learning while we are in college and when we actually start working.
I would suggest (which I have done myself as well) to broaden on's base and get work experience in various verticals that one can get exposure to. In fact, many firms today have a policy to rotate the fresh graduates among the various teams in the firm. This will also help in honing varied skill sets. In fact, as a result of this philosophy, one would be useful resource should the markets are not doing well. For instance, I did a lot of employment and litigation related work in around 2008 – 2009, when the economy was stagnant  and on the transaction front, nothing much was happening.

How has the journey been from being an Associate at NDA to being a Partner at IndusLaw?
I started a career with NDA and was there for four years and then moved in Khaitan & Co, where I was there for little over three years. After Khaitan & Co, for a brief period I worked independently and did manage a small practice of my own. Since I was getting work, including on matters which were not my areas of practice, such as litigation, this is when I considered getting into an organisation setup. This is when I joined RDA Legal and was taking care of the Mumbai office of the firm. Having spent about three years at RDA Legal, I moved / merged my practice with Indus Law in Mumbai. While as an Associate the responsibility is getting the work done, as Partner, and in a leadership position, the responsibilities are varied, that include getting business, execution of matters, client interface, being responsible to and for the team, etc
In my experience thus far, I believe there are opportunities for everyone. However, these are not so easy to come by and is a function of the ability to take the risk, persevere, to never give up, work hard, be humble, respectful, believe in yourself, stop self doubting  and then magic happens!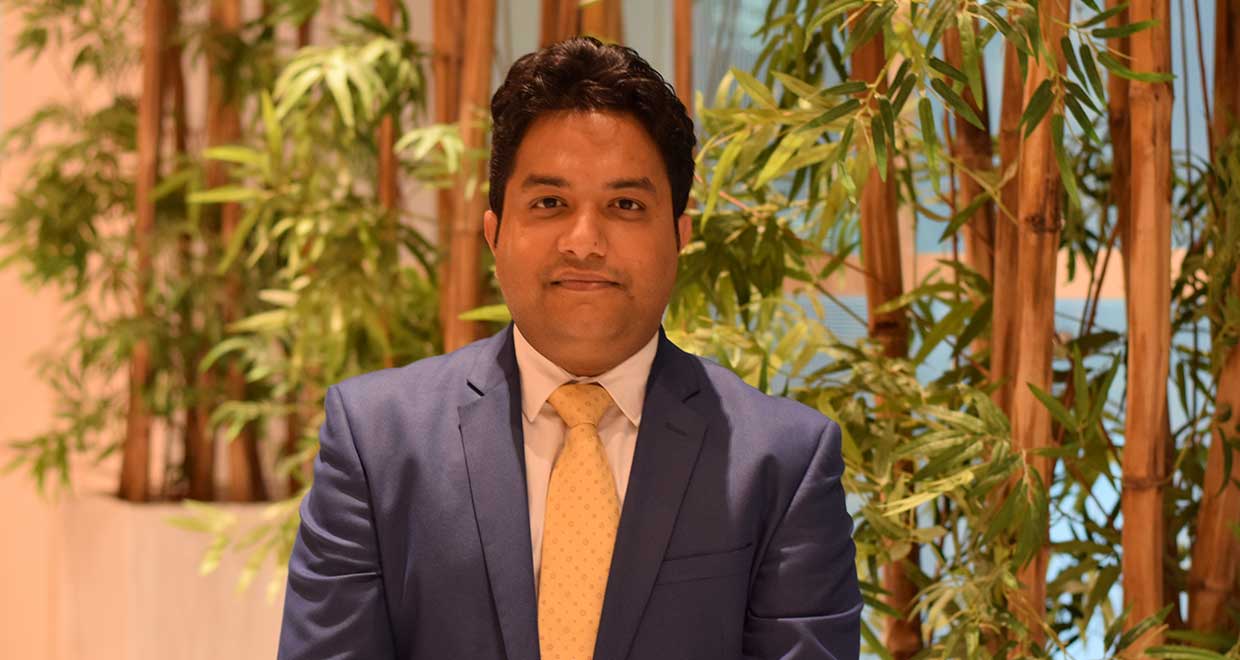 What would you say are the most attractive features of the work culture in Mumbai with specific reference to the legal fraternity?
I adore the work culture in Mumbai. People from the legal fraternity are generally professional, matter of fact and have elements of EQ as well, which in my view is very important.
What is the level importance given to a student's Grade Point Average with respect to recruitment at Tier-I firms?
In my view, GPA is one among the other aspects that is important for recruitments. To the best of my knowledge, while GPAs do help firms for short listing the student's for recruitment, it is the overall resume of students, in terms initiatives and activities undertaken by a student matter immensely as well. Further, on the days of recruitment, the interviews etc make the significant difference as well, and such recruitments may not have a bearing on the GPA scores. There is significant empirical data to show the Tier 1 firms have hired from the entire spectrum of students participating in the recruitment process, especially if the recruitments nan organisation have happened in large numbers.
How do you handle your diverse client base?
(Anupam has clients across several jurisdictions including USA, UK, France, Italy and UAE, i.e., both civil law as well as common law jurisdictions.)
In this era of global economy and cross border transactions, it is not uncommon to have clients across several jurisdictions. On matters involving foreign clients, on issues which are local in nature, we are advised by the client's local counsel. Also, while dealing with clients from varied jurisdiction, I wouldn't say the process in reference to the transaction per se is not cumbersome. Each transaction has case specific set on issues relating to structural and legal challenges, etc. The other set of challenges are more in the logistics and execution side of things, especially in circumstances where there are multiple parties in multiple time zones.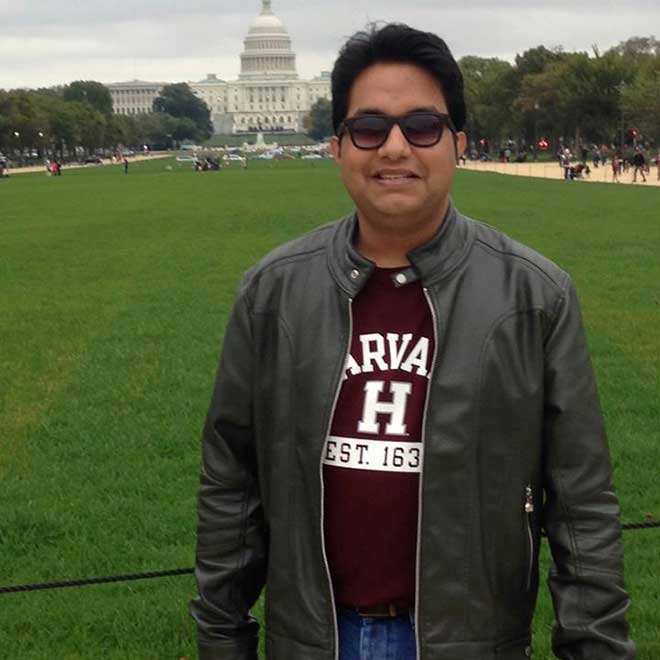 How does one go about writing?
While I don't write as often as I would ideally like to do, in my view, it's a small way of contributing to society by sharing knowledge by writing these articles. I have mostly made efforts to write on issues that are contemporary in nature, so that it is most useful to the readers.
Therefore, I would strongly recommend readers to write on topics which are contemporary in nature. Further, this is an excellent avenue to showcase thought leadership and connect with other professionals on topics of similar interest.
Is there any other suggestion you would like to give to our budding lawyers?
Enjoy whatever you do, especially the college life – study work, play hard. Do not get disheartened should things don't work out, the way you may have planned – remain focussed, be humble, meet people/ network, be helpful and competitive (but in a right way)!