Arnab Ghosh graduated from RGNUL, Punjab in the year 2013. An all-rounder, he has several accolades to his name in the field of mooting, editing, writing and sports. After working under a Supreme Court judge, Arnab took a detour and started teaching CLAT aspirants, inspiring them along the way and helping them find out whether they would be able to embrace the legal profession in the future.
He has donned the hat of not just a teacher, but also a practicing advocate in the Calcutta High Court, and now, a legal in-house counsel for a company, Beam Suntory, Inc.
In this interview, Arnab shares his experience about:
Teaching as a senior faculty member of a CLAT coaching center
Working under a Supreme Court judge and as practising advocateat the Calcutta High Court
Being the in-house counsel for a company
What was your motivation to study law? Do you have any lawyers in your family?
Law was actually an afterthought for me. I always had an inclination towards the social sciences and made up my mind about studying liberal arts abroad. However, coming from a stereotypical Bengali family, it seemed blasphemous to take up any other subjects apart from PCMB (Physics, Chemistry, Mathematics and Biology) for 12th standard board exams and I seemed destined for a degree in engineering.
A friend told me about CLAT, which I managed to clear. It was only after landing up in National Law School did I realise that studying law was probably one of the best decisions I had taken. For this, I have to thank my parents who understood my aptitude better than the teenager I was at the time. My father is a lawyer himself. He decided to start practicing rather late in his life but his determination and tenacity to make up for lost time is remarkable.
My first cousin is also a lawyer who is currently working with the WTO. We may not be a family with a "legal legacy" but I am hoping that will change in the coming generations.
How did you prepare for CLAT? Did you take any coaching? How was your experience taking the exam the first time it was ever held?
I never felt that there was an overwhelming need to take separate coaching for CLAT. The ISC curriculum and a general academic approach equipped me to tackle the GK, English and Math sections. I was obsessed with logic and had a thorough grounding in Logical Reasoning, especially in the realm of mathematics, for which I have to thank Sanjit, my math and physics tutor (he'll hate the fact that I called him that) in classes 11 & 12. This moulded my intellect and approach and I realized that it helped me with CLAT as well. Given a set structure and pattern, I could draw logical conclusions. In order to prepare for the Legal Aptitude section, I solved model question papers and started using the tools of logic and reasoning to answer the questions. Initially, it wasn't easy but having crafted the method myself, with time I became comfortable with the pattern and structure of the various entrance exams which were specific to the National Law Schools prior to the inception of CLAT.
After the exam, I felt that CLAT was the most refreshing entrance exam that I had given, especially because it was sandwiched between the IIT-JEE, AIEEE and others of the same league. The first thing that struck me about CLAT is that first and foremost, one has to be diligent towards building their general knowledge, there are no short cuts to it, it can only be built over a period through sustained efforts. It's ludicrous to even imagine that it's possible to mug up all the yearbooks that are available in the market. The rest of the paper is actually based on aptitude (more often than not) and while people may improve over a period of time, the logical and "legal" bent of mind can only be honed and not created.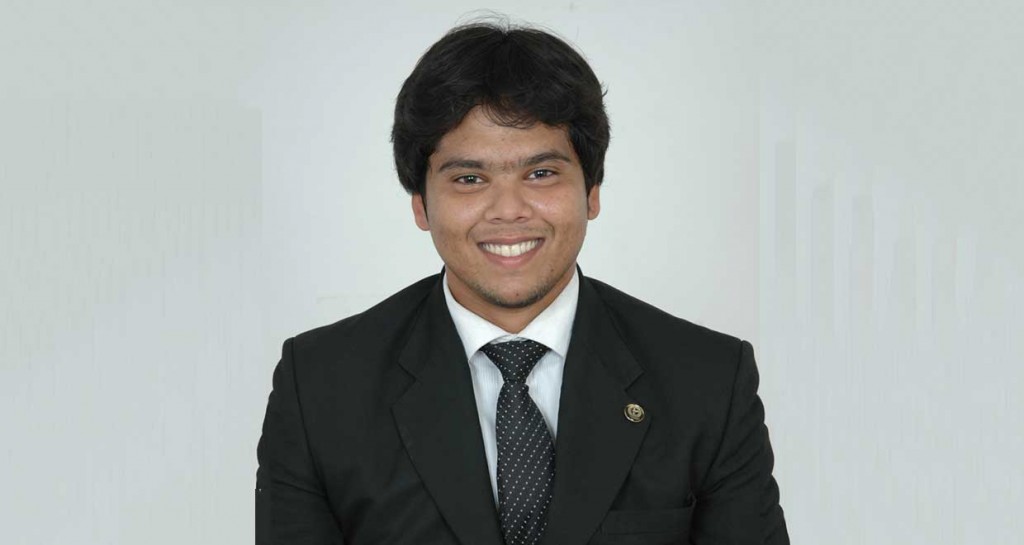 You have interned with a few of the top law firms in India. How did you go about securing internships at these firms? How was your experience with them?
Persistence. As a law student, I realized something quickly, my need was greater than the firms. Law firms, by and large, can do without interns. The onus was upon me to secure these internships. Initially, I was heavily dependent on the college and over the years, I made efforts to build a CV which would, at the very least, be looked at by the firms. However, one of my best internships was when I landed up at the firm, requested a partner to meet me and then convinced him to give me an internship. The trick is to be proactive and take out time to not only apply but also keep following up.
How did you get an internship with a sitting Supreme Court Judge? How was the experience?
I have to thank the Internship and Placement Committee of RGNUL for securing this internship. The setup of these internships is such that you get to work from the Judge's house itself. Every evening, His Lordship took time out to talk to us and discuss certain aspects of litigation and court practice. He candidly shared his experiences for our benefit. As far as being able to list the things I learnt, first and foremost, it gives you a clear perspective on things from the other side of the Bench. Secondly, we had to brief His Lordship which entailed reading hundreds of files and various matters. Thirdly, His Lordship would discuss certain matters with us. As a student, that is the ultimate practical guide to litigation which no other internship can provide. You get to know the types of cases that are likely to get a favourable decision and the ones which don't and the way judges think. Going forward, if litigation is the career path one wishes to adopt, an internship with a sitting SC Judge is invaluable.
Are there any extra-curricular activities you participated in during your 5 years at RGNUL?
I was an avid mooter and debater. In fact, mooting was a very big part of my college life. It started with the Willem C. Vis Moot, Vienna and ended with our team being runners up at the Juris Corp Corporate Law Moot, NLIU Bhopal. Even after graduating, I've been associated with the mooting activities in RGNUL, who had invited me to judge the Stetson Environmental Law Moot last year and the RGNUL Moot this year.
Apart from these activities, I was an editor of the RGNUL's monthly newspaper, "Carpe Diem". I was also a part of the Internship and Placement Cell and took keen interest in organizing various events and activities for RGNUL.
Apart from academic co-curricular activities, I was very interested in sporting activities, taking part in all the events held in college, especially cricket and football and was part of RGNUL's football team.
How was your experience teaching law school aspirants? What were the challenges you faced? What do you think legal aspirants need to be aware about before they become professionals?
(Arnab taught as Senior Faculty at Career Launcher)
In all honesty, I had applied to Career Launcher for a part time position. After the interviews, they were keen on me joining on a whole time basis and the job profile attracted me so I agreed to join them. By far, it was the most enriching and exciting engagement I've had. Dealing with students in classes 11 & 12, I took it upon myself to foster a sense of passion in them for studying law. A lot of people join the coaching with the incentive and hope to land top paying jobs and not many are well versed with the other aspects that the study of law has to offer. My focus was to make them understand that law, unlike other disciplines is not mechanical and can only be successfully pursued with a certain degree of fervor and passion, in other words, to get them to study law 'for the right reasons' and assuring them that if they do the basics right, money and its corollaries will follow.
One of the most challenging parts was teaching the aspirants the basics of subjects like contracts, constitution and criminal law. I had to dig deep and find analogies from movies like The Dark Knight to get the attention of the students so that they could understand the nuances and basic principles. This, in turn, revived my love for law and also helped me sharpen my own understanding.
However, one cause of mild alarm is that more and more students want to pursue law because it is a lucrative career option. This may be true but not many are ready for the challenges that come in the way. Not many understand the subjects or have an aptitude for it. There is a need to sensitize the students and make them aware of all the realities, especially the difficulties of the legal profession and also to provide counselling to ascertain their aptitude and find whether they are suited for law.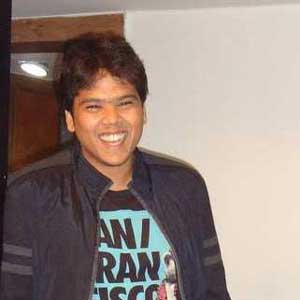 What factors made you switch from teaching to practicing as a lawyer? How was your experience?
(Arnab switched to practicing as a Solicitor in the Calcutta High Court after his stint at Career Launcher)
After working with CL for 6 months, I realized that it wasn't a long term career option and that I had more or less learned everything that the position had to offer. I enjoyed teaching thoroughly but I wanted to start teaching in colleges and universities. Thanks to a dear friend, RishabRaturi, I was able to work with the Center of International Trade and Economic Laws at Jindal Global Law School on a few projects. It made me realise that although a Masters degree is not essential, it is recommended and I decided that Career Launcher will not provide me the requisite work experience to pursue the same.
Moreover, I had been advised to start working in my hometown in order to pursue a successful career in litigation. Coupled with other personal factors, it seemed like the right move at the time and it was a rewarding experience from which I learned a lot, not only about law but also about the things I can and can't do in the profession.
How is your present experience of working in a legal department of a corporate firm? What is your role in the firm?
(Arnab is presently working as Legal and Secretarial Consultant at Beam Suntory, Inc. at their Gurgaon office)
I am working in the legal department at Beam Suntory. 70-80% of my job involves drafting contracts and agreements, getting licenses and other requirements for running a liquor business in India and other compliance functions. All our day to day work is done in-house hence that widens the scope of this job immensely. We have to interact with various excise and other departments across the country, each being distinctly different from the other.
The alcohol industry is heavily regulated with strict laws governing business and promotion activities. Almost all marketing and other promotions have to be approved by the legal department before being implemented by the company. One of our recent ventures has been to tie up with VH1 Supersonic through Jim Beam Music CDs (one of our brands), which is one of the biggest music festivals in India and which also happens to be a project I'm personally associated with. From the courts of Calcutta to the beaches of Goa, this indeed has been a fairytale transition.
Hence, my role in Beam Suntory is primarily legal but it has a lot of scope for cross functional projects. Currently, I have been entrusted with taking a leading role in 3 such projects for the company which amalgamates legal and other functions. While working in a company, it is your skill set and talents that play a huge role along with the degree you hold.
What are the challenges you face as an in-house counsel? How are they different from those you faced in court during your stint in Calcutta?
One of the generic challenges, that one faces while working as an in-house counsel is the emphasis on coming up with solutions. It is imperative to understand that the biggest responsibility is enhancement and maintenance of the business. It is not enough to say that the law does or does not allow a certain activity. We have to find ways around in order that the business does not suffer. As an in-house counsel, my clients are the various departments within the company, such as IT, Operations, Sales & Marketing, HR, Finance, etc. It is important to understand these departments in order to render effective service.
The alcohol industry adds its own set of challenges. Every state has its own set of laws and requirements since alcohol is an entry in the state list. Some states have a corporation market wherein we do business directly with government entities, some have a private market where we deal with retailers and some have mixed markets which means that we have to deal with multiple excise laws and policies. Alcohol is also regulated by the FSSAI, Legal Metrology, IPR, Companies Act and many other laws, all of which have to be complied with.
Another challenge, probably the biggest that we face is that we are associated with an American company. Hence, we have to adhere to strict anti-corruption laws. Any lapse on our part can lead to irreparable consequences. No matter how pressing or urgent a matter is, we cannot take any short cuts or obtain favours (monetary or otherwise) from any private or public entities. We take pride in being a company with complete transparency. As an in-house counsel, it is my prime responsibility to ensure the same.
The main difference between working in a Court and working as an in-house counsel is the sheer variety of laws that you have to deal with. In litigation, there is a certain degree of familiarity with the laws and procedures and exposure is limited to the courts. In a company, you have to deal with other companies, entities, business partners, associate companies (in case of group companies of an MNC), various government authorities, banks, law firms, lawyers, consultants, etc. We also have to coordinate and provide support to various departments within the company. There are more deliverables every day while working as an in-house counsel as compared to working in a Court.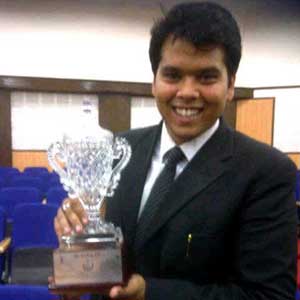 What are the skills that companies value the most in their in-house counsel? How does one go about the application process?
Adaptability, business acumen, consistency, quick interpretation of laws, swift and effective problem solving skills, teamwork, and willingness to accept roles and duties beyond your job description, these are the most important qualities that an in-house counsel needs to have. First and foremost, you have to be very good as a lawyer. However, you should also possess the skills and willingness to discharge functions beyond your job description.
A lot of companies advertise vacancies on various internet portals. One has to keep a track and be updated with that. In addition to that, one should try and intern with various companies. It helps if the college placement cell coordinates with major companies for securing placements and internships. The application process is not very different from any other job. Networking also plays a major role in securing positions as an in-house counsel.
Taking up additional courses and getting additional qualifications such as being a Company Secretary is invaluable and I would sincerely advise every student desirous of working as an in-house counsel to get a CS degree at the very least.
Is the work of an in-house counsel easier than that in a firm or in litigation? Is work-life balance an issue?
At the risk of sounding like a boring diplomat, I would have to say that both the jobs have their own challenges and difficulties. The real question one needs to ask is whether they want to work in firms/litigation or in a company. One of the biggest peeves I had about litigation is that you had to stay in the Courts till about 4 in the evening and work only began at about 5. Sometimes, the days would get wasted without any cases coming up for hearing. Conversely, the work as an in-house counsel is more organized and structured. Also, the sheer variety of work ensures that it is not monotonous. Having said that, the thrill of arguing in a Court has its charm and appeal. As I said at the outset, there is nothing easy or difficult about law or anything for that matter, one has to put in a lot of effort into whatever they do.
One of the best things about this job is the work-life balance. I get weekends off and the latest I've had to stay back in office was 8 p.m. We put our heads down and work hard from 9-6 but after that we are free birds. I get to take a swim morning and evening, party and cook on the weekends and even foster a dog. I don't think any other job could have given me this much time and freedom.
Would you have any parting words of encouragement for our readers who would like to follow your footsteps?
Conventional wisdom says that you have to work hard and stick to whatever job or profession you take up. Hard work is absolutely essential. However, working hard for something that does not satisfy you is very counterproductive. At times it is essential to recognize that a certain job or role might not be suitable for you and at that juncture, one has to be bold and courageous enough to quit and move on. I was very lucky that I had the support of my family and friends, especially my parents. They stood by every decision I took.
At times, I was rash and impulsive, but I was always true to myself. It is very important to be honest with yourself and do justice to your skills, interests and passions. Also, in the early stages of your career, the importance of a good senior/boss is incalculable. I have been very lucky to have Vandana Ma'am as my boss at Beam Suntory. Not only is she an excellent lawyer and boss but a great human being as well. It is imperative to not only find the right job but also the right mentor in the early stages of your career.
To summarize, I'd say that it is very important to work hard and work towards a long term goal. However, it is also equally important to find a job which satisfies you, which makes you want to improve and give your 120% rather than constantly harbour thoughts of finding an opportunity to quit and switch jobs. Working with a lawyer, as a Senior Faculty, as a Solicitor, and now as an in-house counsel, I have been able to sample the various flavours the legal profession has to offer and in turn understand my skills and limitations better.
Take as many risks as possible at the initial stages of your career and let your skills and interests, rather than degrees, specializations and marks, decide what is your perfect (or at least near perfect) job.