Avaantika Kakkar, a 2003 graduate of Indian Law Society's Law College, Pune, is currently a Partner at Khaitan and CO., heading its Competition and Antitrust Law practice. Soon after graduating, she published her book, "A Perspective on Product Liability Law and Consumer Safety", and she continues to take active interest in academia, especially if it is linked to Competition Law. In this interview, she tells us about:
The passion for indulging in research and how it helps build character;
Getting one's work published;
The challenging path to success in a niche area like Competition law;
The nature of a corporate job; and
The importance of balancing personal and private life (with some great musical recommendations to help students find the crucial balance).
How would you like to introduce yourself to our readers?
Simply, I am Avaantika.
What would you like to share with our readers about your time spent at ILS Pune, both within and beyond the classroom? How did the city itself play a part in your legal education?
ILS Pune has a fantastic library – that was my favourite hang-out. It's a college that allows you to be what you want to be and in my time, at least, we had a very supportive and encouraging faculty. We had visiting professors who were practicing lawyers with superb independent reputations, and they allowed us glimpses into what it would be like to practice law.
One may miss the perpetual 'internships'  that colleges in other cities offer, but at ILS, the good part is that you have all that time for a real, college life, and you use your vacations for internships and practical exposure.
About Pune – what can I say? I love the city and keep going back! It accommodates my beautiful Alma Mater, in the heart of the city, with its own scenic hill-side (which students and teachers of the college along with the residents of Pune have to defend against the occasional threats of flyovers and by-pass roads!).
I lived on what constituted both sides of the city back then – ILS and CAMP area (the cantonment). The city has expanded, and too much has changed, however there is always FTII, MG Road, East Street, Marz-O-Rin and THoaks (Thousand Oaks, for the uninitiated)!
During your time spent there, what, if any, extra-curricular or co-curricular activities did you take up? How did the same affect your learning experience and prepare you for the legal sector?
Moot courts and debates, of course. But what I enjoyed most was writing – I finished my book on product liability in India while I was in college. Of course, I felt it was ahead of its time and was never the bestseller that I had intended it to be but, yes – writing it, editing it, and finally, getting it published was a great learning curve. This has helped in moulding the writer in me, and I remain deeply involved with the publication initiatives at Khaitan & Co, and I type really fast!
Did you always have a passion for research or was it an acquired taste? What specific experiences or circumstances lead you to write your book on product liability and consumer safety?
I always had a passion for research – still do.
I guess I wrote on the subject because, in my naïve-student-mind, I felt that this was a subject on which very little had been written, and I was inspired with all that sparkle in the law of torts.
What advice would you give our readers looking to enter academia and publish their own work?
It really depends on what you are looking to publish. There are many opportunities now, with online publications for short essays and articles that make it easier than it was. I had managed some publications in international law journals that solicited legal writing by students. There is also self-publishing, whether through e-books or traditional methods (but I would use that after exhausting all other options). Law book publishers are always on the look-out for more subjects and good writing. In fact, they still receive, read and respond to unsolicited manuscripts. Then, there is the Big 6 (or whatever the number is now) and the option of publishing great reference texts or non-fiction through them, but these would have to be extremely meaningful and insightful works that interest the publisher commercially.
How would you say research publications impact one's understanding of the law and the legal system? Further, how does the same impact one's employability or desirability to prospective employers?
Research publications help one dive deep into the subject – you become alert to nuances and learn to articulate your thoughts. I think that ours is a field that will always value clear-thinking individuals who are able to get to the depth of a problem (and also out of it!). Quality publications (or writing) are often an ask of almost every practice, including Khaitan & Co. and Nishith Desai Associates (where I worked for a brief period).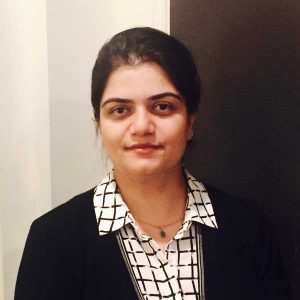 Given your extensive work with Competition Law in India, what would you like to share with our readers about the same as a relatively newer area of law in India?
Competition Law is exciting because it's a developing law in India. We are a nascent jurisdiction and it is great to be so deeply involved in the creation of precedent. The really challenging (and thrilling) aspect of competition law is that it puts you in direct touch with the conduct of, and incentive for, businesses across sectors. It's a great practice area for lawyers who like research – one aspect of this law is that both the regulator and the practitioners look for precedent from jurisdictions that have been around much longer.
About antitrust and competition law in general, what experiences, internships, or other activates would you say are essential to anyone looking to specialise in this field, during or after law school?
It helps to have studied the subject extensively (this is true for most practice areas, actually). The challenge is that the subject is not always formally taught in Law Schools so one has to look for online courses or specialised short courses, which are a good start.
I also think that a background in M&A, general corporate and commercial laws, or litigation experience, goes a long way in making a comfortable transition into this super-specialised field.
How do you see the future of competition law in India as, and what would you advise those looking to enter the same field? To what extent do you see it as a niche area within the general sphere of corporate practise?
Yes, competition law could be a niche practice, but I think that the general sphere constitutes an overlap of corporate practice (of course) as well as litigation, commercial laws, data protection, and intellectual property laws, at the very least. I actually see the practice of competition law as rather a melting pot of all of these practice areas. Also, it is already becoming a standalone practice across the firms that were first movers in this area and in the future, I see it as a very important constituent of full service law firms. I also see a future for boutique competition law firms – in the more distant future.
When and how did you identify competition and antitrust law as your specialization? How did your career path or trajectory change after that?
(Avaantika worked earlier at Udwadia & Udeshi in their general corporate advisory, and later moved on to broader corporate and commercial matters at Nishith Desai Associates)
My varied background and diverse experience with complex corporate structuring, advisory work on the commercial side, transactions on the secondary market, my exposure to listing work as well as going private (delisting transactions) and the time that I spent on structured finance and the contentious matters that I was involved with, have all helped me work as a competition lawyer who has some value add.
I know that today, there is a strong emphasis on specialisation from the day that students graduate – I think this is an unfortunate development of our times, and I was lucky that I had mentors, great guidance and the opportunity to choose specialisation when I had had at least 6 years of varied experience across practices.
My career path is largely in line with what one may expect. Competition law allows for intellectual satisfaction and deep academic fulfilment.
What would you like to share with our readers about the general work environment and the demanding nature of a corporate sector job?
(As a partner at Khaitan & Co Avaantika has led multiple mergers and acquisitions, and acted as an advisor on many transactions and joint ventures, etc.)
It's the same everywhere, really. I don't know of any job that does not demand a deep mental and physical commitment from you. It helps if you let this great profession define who you are. At some level, it impacts who you are as a person, which is not always a bad thing.
Take some time off, read, get some exercise (or, watch a movie!), spend time with your family, but be equally focussed and committed to your profession.
I haven't really found the answer to how one copes with the demanding nature of a job – the truth is, you just have to find balance whenever you can, and it isn't a very precise scale that you weigh your experiences on!
It is obviously great to cultivate hobbies and have interests outside of work but there will be days, in fact, weeks and sometimes a few months, when it will be maddening! This is also where the organisation that you work with comes into play – do they care?
What would you like to say about the trade off, if any, between a personal life outside the office and effort required to make it as an advocate?
Law is a bad wife. But, she makes a good mistress, right? You have to be there for her!
The law, the practice of medicine and at least a few other jobs (rather professions), do require us to be on our toes, work hard, work smart and do what it takes to stay relevant. This is a constant, unending process (I am sure most senior, successful doctors and lawyers would vouch for this).
It helps to surround yourself with family (and friends) that support your passion and your ambition – this is often tougher than finding balance at work (because we don't always get to choose our families!).
Having said this – prioritise your work. Prioritise your life. I don't think that we can lead a life without regrets, but regret is an avoidable circumstance! Some things are pretty obvious – I, for instance, would take no pride in describing how I missed out on important moments in my life or with my family. But, at the same time I take great pride in my work and am unapologetic about its excruciating demands – my work defines who I am – this is who I hold myself out to be – there is therefore, no scope for any misrepresentations!
Finally, what would be your parting message for our readers, most of whom are law students and young lawyers?
Work hard, work smart – most of all, enjoy what you do. Give in to the effort that it requires, don't feel sorry for yourself and try not to take yourself too seriously.
I love advising students to read (possibly listen to) Baz Lurhmann's words. Also, listen to The Gambler by Kenny Rogers – let it play in your head and guide you as you make the choices that will come to define you, as an individual and as a professional.