Ayon Basu graduated in law from Symbiosis Law School, Pune, in 2013. After successful stints with S. Jalan and Company, Advocates & Solicitors, Kolkata, and Pangea3 Thomson Reuters, Mumbai, he is currently Legal Manager at Vodafone Mobile Services Limited, where his role entails looking after the Kolkata and West Bengal Telecom Circles along with Sikkim and Andaman and Nicobar Island. The job involves managing litigation along with supporting and advising business in order to minimize risk and ensure general legal compliance.
In this interview we speak to him about:
His time at Symbiosis Law School
His role at Vodafone
His experience thus far
What would you like to say to our readers in the manner of an introduction of yourself?
I am an in-house counsel (presently designated as Manager – Legal) working with Vodafone in Kolkata. I graduated from Symbiosis Law School, Pune in 2013 and have been in the profession since then.
What motivated you to take up law as your choice of career? Are you a first generation lawyer?
I'll answer the second question first, to provide a background to the first. Yes, I am a first generation lawyer, owing to which, much of what I knew or understood about law prior to law school, was what I got to watch and observe in cinema. We all know how the two are vastly disconnected. So yes, I liked arguing and considered the concept of legality as intellectually intriguing.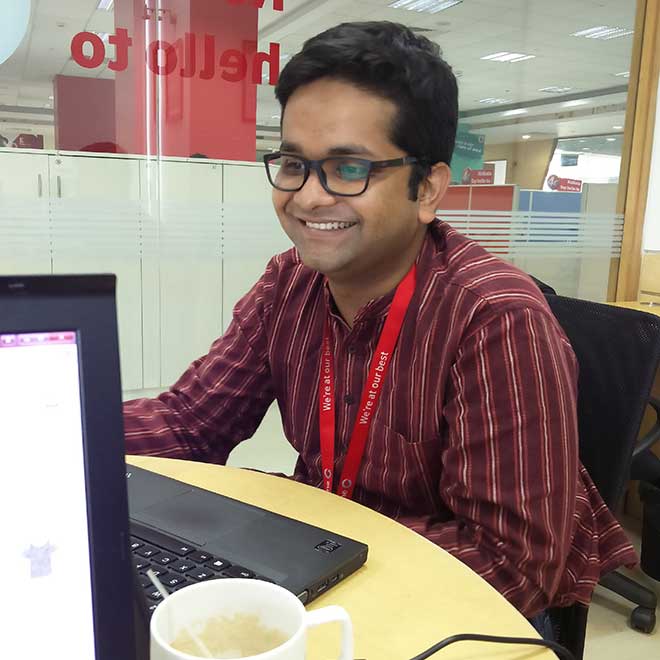 Tell us a bit about your college days at Symbiosis Law School, Pune.
The key responsibility of a business/corporate lawyer is to first understand the business, thereupon working closely and liaising with necessary stakeholders etc. I graduated with a BBA LLB degree, and the curriculum at SLS, Pune was very friendly to students and gave us the leg space to carve our own niche. Apart from the academic sphere, the five years in Pune were incredible! I strongly feel it is very important for any student to enjoy the social life that college brings as that helps us in various ways in our future. That is one of the strengths of SLS Alumni, the strong bonding and networking that we have today.
Could you tell us about the internships you took up, and what you learnt from those experiences?
I have interned with Senior Counsels, firms and PSUs during my academic stint and each of these internships have contributed a good deal to who I am today. Amongst all, I believe that my first internship and my first full time assignment with a law firm had opened me up on how to deal with clients (paradoxical as it may sound, I happen to be one of their clients today!)
What advice would you give students in avoiding a decision paralysis? 
This is something I had personally faced, and I graduated in 2013 with a plethora of options with regard to the next step I was to take. I believe the decision must be made on the basis of the exposure one receives while interning and the candidates own aims/interests. At 22/23 one has a career of over 35 years to look forward to and hence, must chart out his/her own path. Two people cannot have identical career paths. Hence, one must thoroughly look into his/ her options and work them out accordingly.  
What areas of law interested you during your legal education?
Initially, post my first internship with Sr. Advocate Ranjan Bachawat, I had keen interest in IPR. Personally though, Company Law and procedural laws are of utmost importance.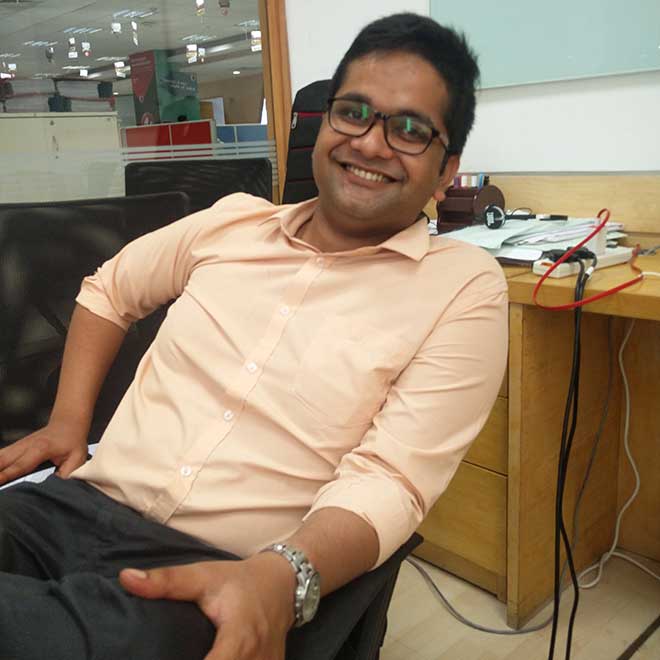 Tell us about your early professional experiences at S. Jalan and Company, Advocates & Solicitors.
S. Jalan and Company, is one of the reknowned old school law firms in Kolkata, and I was fortunate enough to work closely on some big ticket litigations during my brief stint there. This allowed me to understand how to balance business dynamics and present them accordingly before the Learned Court.
What were the main takeaways for you from your time working with Pangea3 Thomson Reuters?
I worked on quite a few international engagements, at P3TR and worked with a team spread across three cities in India, with the client sitting in the United States. Working in such a vast team, allowed me to learn how to blend in and satisfy a client's requirement and negotiate with stakeholders accordingly.
As an in-house counsel with Vodafone Mobile Services Limited, what does a typical working day look like for you?
As an in house counsel, with a general legal profile, we are entrusted with looking after all forms of legal work, be it litigation, contracts or even compliance. A daily operational role does not allow us the luxury of fixed hours and billing time accordingly, as in the legal service industry. We are fire fighters and are looked up to by business as professional trouble shooters. I have been in the present role for almost two years and needless to say, I have been facing a plethora of complex problems on a day to day basis, each of which comes with its own novel challenges. The senior legal professionals in Vodafone India's Legal Leadership Team are great mentors to have and are of great help in providing guidance and advise as and when required. Also, the Telecom industry is going through a rather interesting phase and it has been a great learning curve in adapting to the changes dictated by this phase.
How do you manage your time between your professional and personal interests?
I have always been an avid movie buff and watch a lot of cinema. This I feel widens my exposure and restores sanity after a hard day at work! Apart from films, I am also actively involved in playing football video games (Pro-Evolution Soccer and not FIFA) on the Playstation.
I have also played guitar at an earlier stage in my life, though I barely ever get to play these days.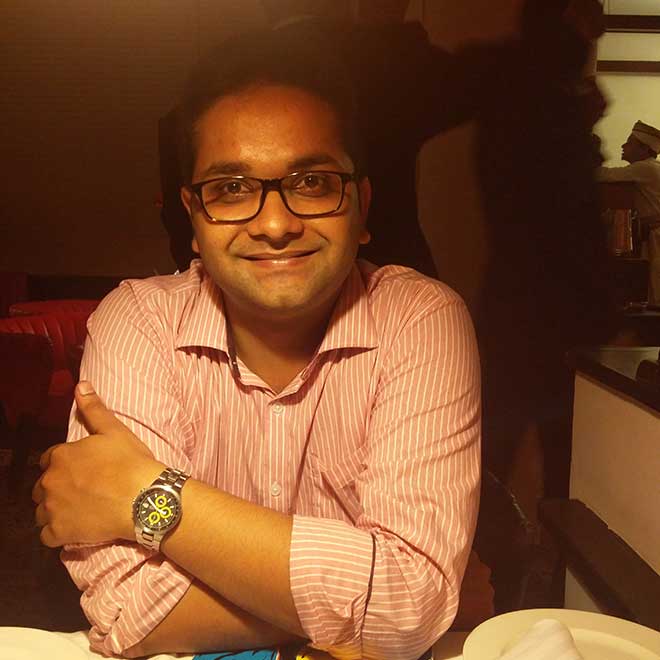 Where would you like your career to take you five years down the line?
My career and academic stint has seen me traveling between home and Maharashtra regularly. I never settle with anything and am always looking for novel steps to take in my career. Planning for the next five years has never been my style. There have been instances where I have had to take calls on opportunities as I have a clear vision in my head of what I seek to do. More than the five year bit, I'm more interested in where I'd be in the last decade of my professional career, and that's what keeps me going.
What advice would you like to give our readers, who are mostly law students and young lawyers?
For students, I'd strongly suggest they enjoy college life with all the social obligations it brings and embrace any academic challenge. It is not possible to put one's heart and soul in one's work if one does not enjoy it. It is strongly recommended that they learn how to enjoy their academic or professional pursuits and read up on latest amendments. It goes without saying, that a law student ought to be updated with the news in order to be well versed with all kinds of regulatory changes.