This interview has been published by  Priyanka Karwa and The SuperLawyer Team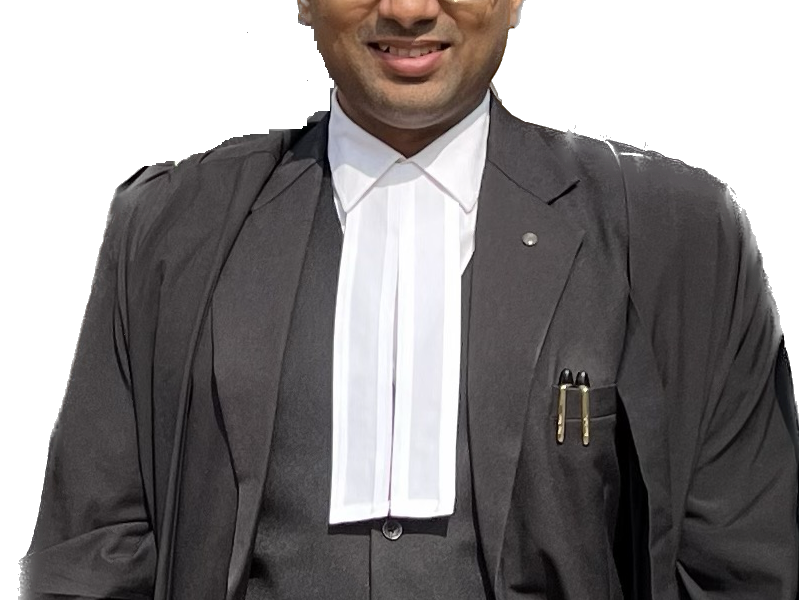 Can you share with us how you became interested in pursuing a career in law and what motivated you to specialize in litigation?
From my childhood itself, i have looked up to lawyers and the way they represent the destitute and the needy. that they are the Voice for the Voiceless, and it always intrigued me to see the process of Justice being administered in various Courts of law. I was always interested in various aspects of Law, and later on, during my studies of Political Sciences and law, i became more passionate about the same.
As a qualified lawyer and legal practitioner, you've had the opportunity to represent litigants in various courts and tribunals, including the Supreme Court of India. Could you tell us about one of your most challenging or significant cases and the impact it had?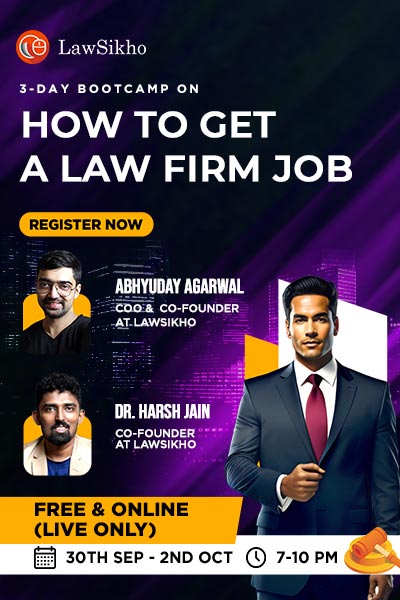 Every case is a challenge and is a frontier to test new boundaries and arenas of law. But some of the most perplexing of cases have been the Public Interest Litigations with which I have been involved on 'hate-speech', CAA-NRC, Foreigners detention Laws, Conversion cases, Hijab ban, et al. These have been cases where not only the matter is to be handled inside Court, but also the challenge lies in containing various aspects of the case, outside the Court as well, in that dealing with public anxiety and conscience has definitely been a most daunting and uphill task
Your expertise spans across a wide range of legal areas, such as corporate and commercial matters, taxation, real estate, family laws, women's rights, intellectual property, and more. How do you manage to stay updated and proficient in such diverse fields?
I've been an avid reader, and I try to stay updated with various legal events. Not only do Journal and Reports provide you various insights, but the fact that they are available on a digital platform, makes it easier to learn the nuances of the trade. Moreover, if your a patient listener, many a times, it's the Client which gives you keen insight into the case.
In addition to your litigation practice, you also work as a legal consultant to the Indian Statistical Institute, Delhi Center. Could you share some insights into your role and the type of legal issues you handle in that capacity?
It's been a privilege being associated with Indian Statistical Institute, Delhi Center. It has led to a more fulfilling experience in terms of diverse kinds of legal problems with which the Institute has had to grapple with including for that matter it being an Institute of academic importance. Vetting Contracts involving international grants and funding can be a tricky piece of legal advice where you do not want the Institute to suffer, and at the same time, maintain an amiable atmosphere for academicians and staff.
You have been empanelled with various state governments and government bodies, including the State of West Bengal and the High Court of West Bengal. How did you establish these professional relationships, and what are some key responsibilities that come with being empanelled?
I have had the fortune of being associated with a Chamber cum office of the Late G.S. Chatterjee, and subsequently, Mr. Raja Chatterjee, who've been always represented and worked with and for these and other numerous States, and Bodies thereunder. It is indeed challenging to defend Government Policy, and stance, particularly, like that of West Bengal, which could be at a difference with the Center. But then such is the beauty of the Federation that we are, and such are the peculiar workings of the great Nation that we are part of.
As a representative for public sector units (PSUs) like GAIL and NAFED, you have experience in arbitration matters and representing clients before specialized bodies like the Debt Recovery Tribunal (DRT) and the Debt Recovery Appellate Tribunal (DRAT). Could you discuss some of the unique challenges and strategies involved in these types of cases?
The DRT and DRAT are the protectorate of "public money". And if you are a defaulter the noose tightens. But yes, if you can explore alternative ways to resolve disputes, and be creative in seeking redressals, both sides stand to gain.
Apart from your professional work, you have also dedicated your time to social causes and volunteered for various social organizations. How do you balance your legal practice with your commitment to these important causes, and how do they complement each other?
I believe, the practice of law is very deep rooted with our society and social leanings and learnings. During my college days, I was a peer-ed with NAZ Foundation, and was trained as an educator to educate fellow friends and students on HIV and AIDS. By being associated with such concerns, it has given my practice a social side which helps me better understand various social issues and their implications.
Finally, based on your vast experience and knowledge, what advice would you give to fresh law graduates who are about to embark on their legal careers? Are there any particular skills or areas of focus you would recommend they develop to succeed in the field?
Keep your Mind Open ! You probably learned something today, but that doesn't mean you cannot learn better, or rather unlearn tomorrow. Decide if possible which area of law you wish to pursue, and then start taking measures to achieve that by equipping yourself with the skills required. It's these ripples which cause waves later on ! 
Get in touch with Adeel Ahmed-