Ketan Mukhija had graduated from NALSAR, Hyderabad in 2007. He was the first person from his batch to get placed in a foreign law firm: Herbert Smith. Thereafter, he returned to India and worked as a Principal Associate in a leading law firm for almost two years. At present, he works as the Senior Vice President of SREI Infrastructure Finance Limited, one of the largest Infrastructure Financing firms in India.
Having a niche in the Corporate Sector and Capital Markets, we asked him about:
Internships which propelled him in his career.
Work at Herbert Smith and at foreign law firms.
Responsibilities at SREI, and various internship opportunities.
How would you introduce yourself to our readers who are mainly young and enthusiastic lawyers?
Proliferation of knowledge encompasses an idea of disseminating information what we have gained at the platform where young, deft brains converge. They say that an idea is short-lived if it is bounded. The world has set itself to reap benefits of the knowledge economy, and thus, ideas need to be spread. After all, an informed judgment speaks a lot about itself. I am inclined to place this term somewhere between suspended judgment and premature judgment. The synchronization of radical and traditional approaches in judgments and intentions need to be put under the lens. Also, adopting a multi-disciplinary approach in tackling with problems requires thoroughly researched and genuine arguments. So, originality and innovation would be the key words, and meticulousness always pays. Little things make perfection, and perfection in itself is a very big thing. And once the leader, be a person who knows the way, shows the way and goes the way!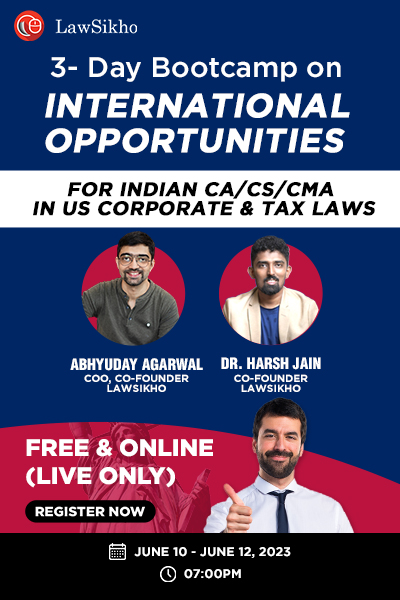 I have consistently believed and acted in sync with the above and attempted my bit to balance the interests of academic and extra-curricular activities through effective time management and meticulous planning, and will strive and continue to chart the same path.
Tell us about your life before law school.
At school, I scored high marks throughout my academic career and managed to position myself among the top three in class. I secured the third rank All-India in my Intermediate Board Examination as also in my Tenth Board Examination. During the final two years in school, I was awarded the Best All Rounder award consecutively. I was the General Captain during my final year at school, and led the school football and swimming teams in a host of District and State Tournaments. Apart from sports and curricular activities, I have consistently and actively participated in literary and debating activities.
There are no lawyers in my immediate or extended family; and a career in the legal field, honestly, happened to me more as a matter of chance than choice!
What inclined you towards the field of legal education?
I had a good academic record in school, and being ambitious enough, I have always wanted to make it big in my professional career, through healthy competition, commitment and integrity of character. We know that in any sphere, there are valuable human, economic, social, physical, natural, cultural, and institutional assets that can be leveraged for vitalization efforts. What ties competitive advantage and these assets together is one's entrepreneurial drive. Our preference is to think of a pyramid, where the most efforts and resources should be spent at the base, on entrepreneurship, creating an environment of encouragement and support for initiative and creativity; this, in turn, improves the ability of people and communities to retain and expand existing structures; which in turn makes the same regions and communities attractive to incoming businesses and investments.
The cohesive element in the entire process always being in a good team working and perfectionist attitude, which I feel I am endowed with. Such and other characteristics are well rewarded in the legal profession!
How instrumental was NALSAR in nurturing your legal career?
While at NALSAR, I held the position of the Editor-in-Chief of The EDICT, a reputed student-managed law publication. I also availed an opportunity to pursue studies for a semester at the University of Western Ontario, Canada, as part of the Academic Exchange Programme, based on my academic performance. I was further awarded academic scholarships instituted by NALSAR for three years consecutively, on the basis of merit. I attended the Summer Session of Private International Law course on a scholarship basis, conducted by The Hague Academy of International Law, Netherlands. I also held the position of the Convenor of Centre of Environmental Studies.
These, and various other avenues that NALSAR conferred on me and threw open, clearly aided proliferation of diverse rational thought and its advocacy, sculpturing informed judgment. In a word, I rarely had an opinion earlier about several facts and facets, now I do – for a way or the other !
Which ingredients of your college life moved to such a superlative position?
There is quarrel, loyalty, workmanship, indifference, maturity, seclusion, and an effective adhesive for these is leadership. That there is an inevitable growth of human mind in the positive direction, may not always be true. And hence, it becomes essential that enthusiasm of team members is consistently maintained. Hence, an aspirant with a high degree of motivation but low in ability may, at times, be placed higher than a counterpart with lower degree of motivation and higher ability.
I was encountered with numerous instances while at the law school, when I was benefited from the aforesaid line of thought ! Prolonged argumentation, brilliant infrastructure and educational ambiance, coupled with all possible avenues to release one's capacities, develop analytical abilities and confidence, goal setting and also achieving core competencies – NALSAR did inspire awe and discipline from all of us.
What are your thoughts on activities like mooting and article writing for journals?
I believe mooting is an extremely rigorous activity which on the one hand teaches the mooter research skills and the techniques to draft and present legal arguments, while on the other hand also inculcates essential public speaking skills, court craft, and the ability to strengthen one's written case with oratorical skills. This may however, not be as easy as it appears. An in-depth research on the subject matter and the applicable laws gives a student the requisite understanding which enables him or her to frame arguments and present them in a manner that shall convince a judge to understand those. This is where one needs to realize that a moot court competition is not about a monologue, but a comprehensive dialogue between the bench and the advocate/counsel to understand the issues and arrive at inferences wherein the advocate serves as an advisor to the court and educate the judges about the case.
A lawyer, whatever be his area of work, must know where the law is and how to find it out. He also must have the capacity to undertake the rigour of research.  He has to have a comprehensive knowledge of substantive law and legal theories, in order to quickly appreciate the legal point of view. And that's where the art of writing pieces and stories for journals and newsletters comes in handy !
Tell us about your internships.
Law Firms: I have been exposed to the functioning of some of India's leading corporate firms, and had first-hand experience of conferences with Senior Counsels, concerning important corporate matters, and also both transactional and advisory of significant importance in the contemporary corporate/ financial marketplace.
Government Authorities: I was also exposed to working of the premiere law authorities like the Law Commission, wherein I worked on various topics relevant to global economic and business trends.
Think Tanks: During my internship with Centre of Civil Society, I gained experience not only in real life application of economic, political, and social theories and principles, but also honed up my skills of research, analysis, and writing.
Others: I have done a judicial clerkship under Hon'ble Dr. Justice A.R. Lakshmanan, Supreme Court of India, during which I observed proceedings in important matters in the Apex Court of India. I also worked as a trainee lawyer under Mr. K.T.S. Tulsi, Sr. Advocate, where I gained considerable experience in the drafting and filing work with respect to matters pending adjudication. I further worked with Mr. Sushant Kumar, Advocate in the High Court of Delhi, and Mr. K.L. Saraswat, Advocate, Agra District Court, during which time I was exposed to functioning of trial courts, the process of institution of suits, the examination/ cross-examination of witnesses, arguments, along with the enforcement of decrees, etc.
All the above experiences and more taught me to be adaptive and acquire a flexible bent of mind, thus, helping me to perform above expectations in odd situations that one is confronted with. At the same time, I can conveniently locate my focus in business and commerce, which have continued to fascinate me till date.
Could you share with us the series of events that took place before your appointment at Herbert Smith?
It all started in the campus placements at NALSAR. I was the first one in my batch to get through a foreign law firm. During the second semester of my fourth year, I filled in the application form for Herbert Smith. Once the application form was selected , I was asked to take an online test and once I cleared the online test, I was called for an interview in London and that's how the appointment took place.
Could you throw some light upon your experience at Herbert Smith?
At Herbert Smith, I was in the equity capital market division so my basic work revolved around alternative investment market and London stock exchange listing. I took care of a lot of big transactions in the capital market. Indian Law firms are different from foreign law firms in a lot of aspects starting with their strength. Foreign Law Firms have huge setups, say, for example, any law firm in U.K has around 700-800 lawyers working in the same building ,whereas, in India, a tier I law firm would have a maximum strength of around  200 lawyers. Another very important factor where the foreign law firms are different from their Indian counterparts is that they are super specialized. Say, for example, a firm has a Labour Law department; there will be different sections in that department like the Pension fund department, contract labour department, employment department. But, in India, the law firms are not that super specialized, and there are mostly general sectors in every firm, like the General corporate sector or a general capital market sector. When I was in London, I had a focussed work experience but when I started working in India, I had a more general experience which is good in a way because it is more comprehensive. Foreign Law firms are very formal and structured but in India you have the scope of creativity to deal with not so sophisticated clients.
The proposition of litigation taking the backseat when law firms come as a choice, seems to be the general notion. What is your take on it?
I am reminded of an excerpt from the Law Commission Report on Reform of Judicial Administration. Although, published in 1958, it articulated the conditions of legal profession quite harshly, the products of which were "…a plethora of LL.B., half-baked lawyers, who do not know even the elements of law and who are let loose upon society as drones and parasites in different parts of the country."
Yes, there was a period when law firms constituted the priority choice among graduating law students but I note that the trends have been constantly changing and more budding lawyers are taking up a career in litigation and even starting their independent practices. After all, the legal system is essentially a multi-disciplined, multi-purpose one that can develop the human resources and idealism needed to strengthen the polity as a whole.
How do you manage the workload and your personal life?
Well, I have consistently followed global economic trends and have found tremendous interest in the same. It is important that your workplace not only provides a competitive environment, but also a challenging atmosphere for your growth and development as a professional. Thankfully, I have been lucky in this regard and I plan to continue and contribute my best in whatever tasks I am entrusted with. The key lies in not letting your Mondays be dreary, enjoying your work and aligning your incentives with that of the organization that you work for ! Having said this, I do not believe in putting large number of hours, rather investing quality intensive deep-dived hours to effectively achieve headway and closures on the tasks that I handle.
What does your role as Senior VP entail?
My role at SREI is to understand all the contracts, and also structuring deals without much negotiations and obstacles from the other side, to make sure that we do not end up in trouble later on. It is a much more responsible role. I come from a law firm background and this is altogether a different experience. While you are with a law firm, you are only dealing with the legal side of the work but here at SREI, it is an intermingling with the commercial side. Here we don't have external clients; the client is our own commercial team, our own project team, our own investment team, and we are catering to the business, so here you need to know the commercial logic and the business theory and you have to add value to it. The idea is not just to cut down the costs, but is to streamline and rationalize the entire system so that it works in a way that it increases the synergy. You have to work very closely with the business, technical and commercial teams.
Does SREI take legal interns?
Yes, the firm takes a lot of interns. We have a full fledged HR department which takes care of the internship process. The application gets vetted in the HR department there and then, depending on the needs of the firm and the competencies of the intern, we put the legal intern in the required department.
Where do you see yourselves ten years down the line?
At the moment, I am very happy with the work I am currently doing; the reason being that it is much more educative and we are trying to get into a lot of managerial work and responsibilities. Couple of years down the line, I probably find myself working in the same company, doing much more responsible work. Regarding higher studies I feel that being in the field teaches you much more than actually studying somewhere. I'll rather be in the market and learn from my own experiences.
Last but not the least, what would be your message for law students?
I have always believed that everything worth achieving in life can be reached only through hard work and diligent effort, and that great things are possible if necessary steps are taken and no stone is left unturned. Typically, the successful people are hard-working and/or inherently smart – belonging to the former certainly constitutes a matter of volition and willingness, so there!