This interview has been published by Priyanka Karwa and The SuperLawyer Team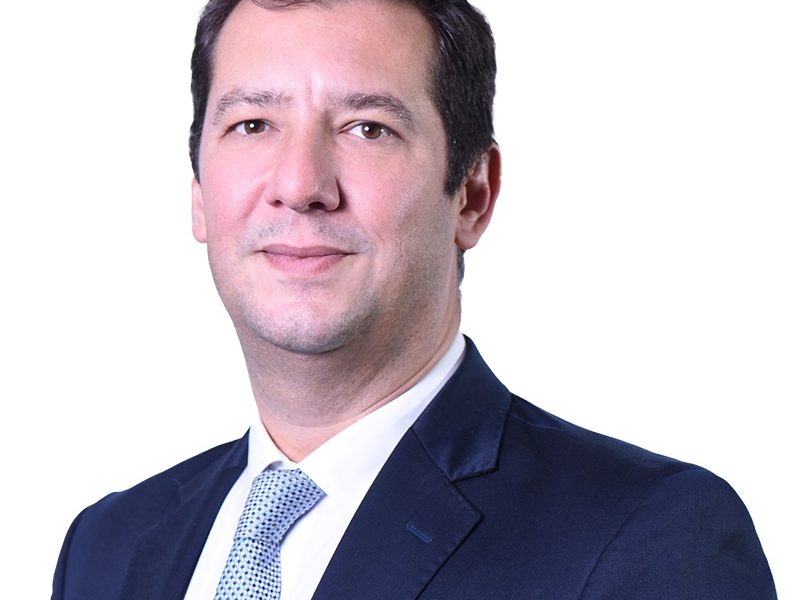 Can you tell us about your journey and how you ended up practicing law in the field of life sciences and healthcare?
After graduating from Universidad de Buenos Aires with a law degree in 2002, I joined Marval O'Farrell Mairal as a legal trainee and had the privilege to work in multiple practice areas, such as banking, commercial law, public law, maritime and air law, insurance, and complex litigation.
My first contact with the industry of life sciences –during my practice at the Litigation and Arbitration Department– was through a clinical trial agreement, where I found a really complex regulatory structure for a fascinating industry. After that experience, I decided to develop the regulatory practice at the life sciences department in the firm. I began to network and assist life sciences clients on a wide range of contentious, regulatory, and transactional matters, combining different areas of expertise such as bio-pharmaceutical, healthcare, health-tech, medical devices, dental products, cosmetics, toiletries and perfumes, households cleaning products, food industry, animal health and food, food-contact products, and agribusiness (seeds, agrochemicals, herbicides, insecticides, fungicides, fertilizers, growth regulators, GMOs, and other related products), among other industries.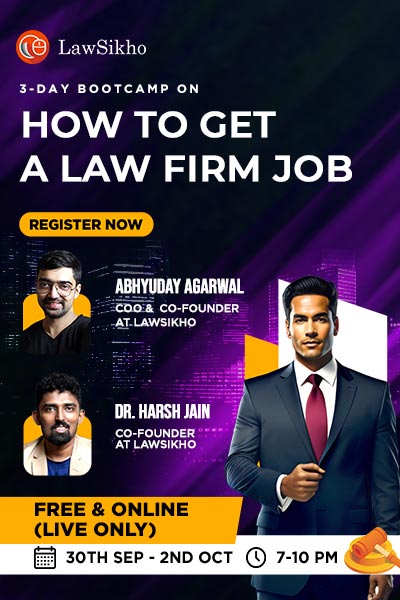 Nowadays, our practice group for Life Sciences and Healthcare industries is one of the largest and best teams in LatAm. We have a team of six fully dedicated associates, experts in this field, who assist our clients in all aspects of their business. Besides the "pharma team", we have specialized professionals across all practice areas of the firm (corporate, tax, customs, IP, antitrust, etc.). All together, we are about 60-70 lawyers with an actual life sciences and healthcare practice in connection with our fields of expertise.
Our team provides legal advice to leading global companies on regulatory strategies and compliance matters, ranging from the client's day-to-day business to complex cross-border transactions, start-ups, joint ventures, M&As, spin-offs, product liability, contracts, compliance training, monitoring, audits and investigations, (trial and pre-trial) administrative proceedings and litigation, and civil and commercial advice in general.
Our main objective is to help our clients by delivering sophisticated, high-quality, and multi-practice work in cross-discipline matters for complex projects, enhancing the outcome.
What drew you to specialize in regulatory strategies and compliance matters for the bio-pharmaceutical, healthcare, and other related industries?
During my practice, I found an important gap between, on the one side, local laws and regulations regulating this industry and, on the other, the challenges clients face regarding compliance with them in the practice. These challenges are especially hard in those spaces where the law has loopholes or is ambiguous. I was able to identify a gap in the Argentinian legal market that no other law firm was fulfilling: the need of clients to receive advice on these matters with an "industrial" focus. We do so by providing multidisciplinary support to the client. The fact that Marval is a full-service law firm gave us an enormous opportunity to encompass this need and provide valuable solutions for clients.
With your extensive experience in both contentious and non-contentious legal advice, what are some of the most challenging cross-border transactions or complex projects you have worked on?
Our Life Sciences & Healthcare practice is consistently involved in large, complex –often high-profile– transactions, and other key matters in the sector. Due to their strict confidentiality, in many cases we cannot refer to the clients and/or projects by name. We will thus mention them broadly:
Currently, we are designing the regulatory, corporate and tax strategy for a top pharma company to merge its multiple corporate and manufacturing facilities structures into one robust cost-effective pharma vehicle, facing the challenges that derive from legal loopholes in the sanitary regulations vis-à-vis the regulated corporate and tax frameworks.
We are advising a global pharma company on the different available business models for landing their operations in the Argentine market.
We assisted a top pharma company in the spin-off and selling of a business unit (mature pipeline) in Lat-Am, coordinating the work in 19 countries.
We assisted three top pharma companies in the designing and implementation of the regulatory, corporate and tax strategy for the spin-off merger of their consumer healthcare portfolio (Rx, OTC, medical devices, cosmetic, and food products).
We assisted a top global food company in the designing and implementation of the water business unit's spin-off merger for creating a joint venture with a third-party player, from a regulatory, corporate and tax perspectives, covering multiple jurisdictions in the country where manufacturing facilities were located.
We advise top pharma companies for their strategy assessments and implementations of hybrid business models in Argentina.
In the context of a full lockdown due to the coronavirus outbreak, we assisted Pfizer Inc. with the negotiation and execution of the clinical trial agreement for starting phase III trial of the vaccine candidate for Covid-19 in Argentina (August 2020).
We assisted a key global player who offers value-added fermentation solutions for fuel ethanol and renewable chemicals producers, to define the best regulatory strategy for registering fuel and consumable ethanol-based products to develop the local market.
We advised Takeda Pharma when it sold the Hepatalgina business unit (OTC medicine) to Laboratorio Elea-Phoenix S.A. (June 2020). The transaction included the transfer of an operating manufacturing plant, employees, trademarks, and product marketing authorization certificates. The transaction was carried out during the Covid-19 pandemic, while a mandatory quarantine was in force. It therefore required coordinated, innovative, and collaborative legal work to close successfully.
We assessed in negotiating the transfer of technology agreement between a multinational biotech pharmaceutical company, a state-owned pharmaceutical company, and the Argentine Government for manufacturing and supplying a complex drug.
We advised on the start-up operations in Argentina of top-ten biotech global pharmaceutical companies, including orphan drugs manufacturers.
We assessed in negotiating and implementing a divestment process of the local business of a French global pharmaceutical company to move from a full affiliate business model to an indirect business model through a third-party distributor for continuing supplying the local market.
We advise global cannabis companies on the Argentinian regulatory landscape and the possible business models for starting operations in it.
We provided legal support on cross-border transactions in acquiring and restructuring healthcare businesses of global healthcare companies.
We provided regulatory assessment and advice on the Pharmacy Program of a top-three global retail company for its pharmacy division.
We advised on the start-up operations in Argentina of a leading cosmetic and personal hygiene products company in Latin-America.
We provided legal support on cross-border transactions in acquiring and restructuring medical devices businesses of global medical devices companies.
We advised on the start-up operations in Argentina of leading multinational food companies, and a leading global food packaging company.
We provided legal support on cross-border transactions in acquiring and restructuring vineyard and winery businesses, including advice on food-contact regulation for importing finished wine corks.
We advised a leading global infant formula company during a cross-border transaction for acquiring SanCor's infant formula business unit and designing and implementing a joint venture project.
We advised multinational pharmaceutical companies and US universities on clinical trial matters in Argentina.
We design and implement compliance programs and training for the interaction between pharmaceutical and medical devices companies, and healthcare professionals, HMOs, Pos, and third-party vendors. We also carried out several on-going risk assessments on current practices for the Argentinian market.
We provide specialized advice on pool procurement and risk-sharing schemes for the pharmaceutical industry.
We advised top global confectionery products companies about the Argentinian regulatory landscape and the possible business models for starting operations in Argentina.
We provided legal support and advice on a regional distribution agreement in Lat-Am for a global Japanese chemical company, coordinating the work of several jurisdictions besides Argentina (Brazil, Colombia, Chile, Mexico, and Peru).
We provided regulatory advice to global companies on agribusiness regulations and legal support on cross-border agribusiness transactions (seeds, agrochemicals, herbicides, insecticides, fungicides, fertilizers, growth regulators, GMOs, and other related products).
We have provided both contentious and non-contentious advice to leading multinational companies on regulatory strategies and compliance in the pharmaceutical, healthcare, biotech, medical devices, medical-technology devices, dental products, cosmetics, toiletries and perfumes, households cleaning products, agribusiness and food industries, on a broad spectrum of matters from clients' day-to-day business to complex cross-border transactions, start-ups, joint ventures, regional business' re-structuring, M&As, and spin-offs.
As a partner at Marval O'Farrell Mairal, how do you deliver sophisticated, high-quality work in cross-discipline matters for your clients?
By being personally involved in all the on-going projects. I am the first point of contact for my clients, and I am always available for them, either personally or through my team.
We generate 80% of our workload. The pharma team has a fully specialized team of six associates with full time dedication to this practice. The team also has the support of the firm's other practice areas, to provide life sciences clients with a multidisciplinary, cost-effective support.
For me, as a partner, it is a priority to understand the current needs and goals of our clients. By thoroughly identifying the challenges they face and the dynamics of the industry, we can provide tailored legal advice and strategies that effectively address their specific requirements. Strong client communication and collaboration are fundamental to our approach. We maintain open lines of communication, actively listen to our clients' concerns, and provide timely and responsive advice. It is about building long-term partnerships based on trust and a shared commitment to achieve our clients' goals and business needs. In fact, we consider ourselves as trusted advisors for our clients.
You have written numerous articles and co-authored chapters in various publications. Could you share some insights from your recent publications and their significance in the regulatory landscape?
We recently updated The Pharma Legal Handbook for 2023, published by Pharma Boardroom, which is a guide providing in-depth information and analysis of the legal and regulatory framework for the pharmaceutical industry in many countries. It covers a wide range of pharmaceutical law topics, including patents and trademarks, regulatory requirements, clinical trials, orphan drugs and rare diseases, pricing and reimbursement, cannabis, biologics and biosimilars, product liability, and more. This handbook aims to provide practical insight and guidance while navigating the complex regulatory landscape of the pharmaceutical industry. It offers analyses of the key legal issues and challenges faced by pharmaceutical companies, as well as best practices and strategies for compliance.
We have recently updated the International Pharmaceutical Law and Practice as well, published by LexisNexis, a work that also covers the principal regulatory aspects of pharmaceutical law, but focuses on the intellectual property (licensing, trademarks, patents) side of pharmaceutical products. Its importance to the legal landscape lies in how crucial intellectual property is to pharmaceutical companies: it enables them to innovate and protect their investments while maintaining a competitive advantage. By bringing together the essentials of intellectual property law from a pharmaceutical perspective, companies will have a starting point for understanding the requirements they need to meet in order to develop their industry in Argentina and protect their intellectual property.
You have been invited to speak at conferences and seminars in the healthcare and life sciences industry. What are some of the key topics you have covered in these speaking engagements?
My team and I usually participate as speakers in different webinars, conferences, or university classes covering a broad range of topics such as biologics and biosimilars regulations in Argentina, regulatory framework for medicines and devices and possible business models for landing operations, key developments of cannabis laws in Argentina, digital and electronic prescriptions, and the novel front-of-package regulatory framework applicable to foods and beverages. Our main goal is to explain the Argentinian legal framework with a pragmatic approach, where laws and regulations are considered jointly with current practices in the industry, case law precedents, and considerations about where the health authority may be focused at that time.
Could you share your involvement and role in professional organizations such as the International Bar Association (IBA), Lex Mundi, AmCham, and the Buenos Aires Bar Association?
As a member of the IBA Life Sciences and Healthcare Practice Group, I actively participate in it for updating contents and assisting to our global meetings, inviting new pharma colleagues to join us from around the world, and expanding our network, which provides a great opportunity for interaction between peers and clients to debate pressing issues in the industry.
I am an active member of the AmCham's Health Group in Argentina, which is one of the main platforms in which the private health sector holds meetings to debate about their main public/private interests and make proposals to be debated or analyzed with individuals or entities of the public sector.
I am also involved in other very relevant professional organizations, such as the Food Lawyer Network, the American Bar Association, Latinos in BIO, plus support to programs such as the one conducted by Seton School of Law for the Latin American Healthcare and Life Sciences program.
Among your recent conference attendances, which one stands out to you the most and why?
The conference that stood out the most recently was IBA's Life Sciences & Healthcare annual global meeting last June in Washington DC, followed by BIO International Convention the next week in Boston, US. At several panels featuring industry speakers and other legal experts during dynamic roundtable sessions we discussed key developments in the life sciences and healthcare industry. These conferences provide an excellent opportunity to network with different peers and industry experts.
With your expertise in the field, what are some current trends or emerging challenges in the life sciences and healthcare sectors that companies should be aware of?
One of the hot topics in Argentina today is the digitization of the healthcare system. Recently, Argentina's Ministry of Health created a unified digital medical record system that, when applied, is expected to significantly improve the accessibility, accuracy, and efficiency of patient information. It will allow healthcare providers to securely store and retrieve patient data, track medical records, access diagnostic results, and facilitate the exchange of information between different health facilities. The Ministry of Health also stipulated that authorized healthcare professionals can issue electronic or digital prescriptions and treat patients through telemedicine platforms. This is a major step forward, as patients can now access healthcare services without leaving their homes, which is very beneficial in a country like Argentina, that has many rural or remote areas. This shows a tendency to look for new technological solutions to structural problems in the healthcare system.
Another emerging trend is the use of cannabis to develop medicines and foods with potential therapeutic effects. For many years, this was a controversial component, but as medicine evolved, more companies have ventured into the cannabis world to discover its many uses in the treatment of diseases. As research advances and public attitudes change, laws and regulations may adapt to reflect new scientific evidence and public demands. As a result, stakeholders in the pharmaceutical and food industries must stay informed of specific regulatory requirements and developments in their respective jurisdictions, to ensure compliance and safety when dealing with cannabis-based products.
Lastly, what advice would you give to fresh graduates who are interested in pursuing a career in law, particularly in the field of life sciences and healthcare?
Alongside academic learning, practical experience is invaluable. I would encourage them to seek out internships or work opportunities, especially with law firms or in government agencies, or in organizations that specialize in the life sciences and healthcare sector. This experience will allow them to apply their legal knowledge to real-world situations, develop practical skills, and gain important insights into the industry.
In the ever-evolving field of life sciences and healthcare law, it is critical to keep up with industry developments, legislative changes, and significant court rulings. Subscribing to relevant publications; attending conferences, seminars, and webinars; and joining professional associations or networks on healthcare and life sciences are some of the best ways to keep up with recent developments.
It is also helpful to develop a broad skill set and understanding of related areas, such as corporate law or intellectual property. This will enhance their expertise and ensure that they can provide a multidisciplinary approach when assessing a client.
Finally, I would tell them to not underestimate the power of genuine interest and passion. Life sciences and healthcare law can be complex and challenging: it requires a deep understanding of scientific and medical concepts. Stay curious, continue learning, and adapt to new developments. By demonstrating your commitment to clients' needs, you'll contribute to a fulfilling and successful career.
Get in touch with Martín Mosteirin-