Mehboob Rahman graduated in law from Symbiosis Law School, Pune, batch of 2008. He is an independent legal practitioner at the Calcutta High Court. With over seven years of litigation experience, he has handled matters pertaining to the Companies Act and Sections 9, 11 and 34 of the Arbitration and Conciliation Act, 1996 to Civil Revisions, Appeal Hearings(Civil), Criminal Revisions, Criminal Appeals – all falling under the Original and the Appellate Side jurisdiction of the Hon'ble Calcutta High Court.
In this interview we speak to him about:
His litigation experience
Practising at the Calcutta High Court
His internship experience
What would you like to say to our readers in the manner of an introduction of yourself?
I have been a practicing lawyer for the past seven years at High Court, Calcutta. I have dealt with varied matters such as writs under various groups, criminal and original side suits. It is pertinent here to mention that my father is a senior advocate here at High Court, Calcutta and my mother was a police officer at Kolkata Police. Therefore terms like "law" and "court" were something which I was used to since childhood.  
What inspired you to take up law? 
You see, as a child sometimes I used to accompany my father at work and used to play around in his office. I was used to seeing law books, briefs, client conference, and everything else that I see today. All our good family friends were either lawyers or police officers. When I took up law, it was "quite expected" and a predictable move. The best part about Symbiosis Law School at that time was, It had offered the course B.B.A.,LL.B for the first time and mine was the inaugural batch. I had a commerce background in school so it was again a very predictable choice. I always knew that it is either going to be business or law after school. That's how i ended up in Symbiosis.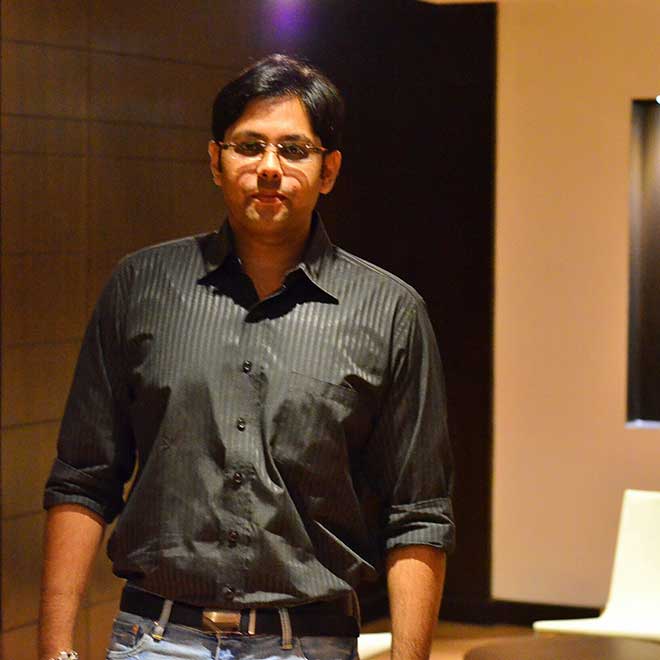 Tell us a bit about your time studying law as an undergraduate student at Symbiosis Law School, Pune.
Studying Law at Symbiosis Law School was in my opinion the best five years in my life. By this I don't mean only academics. I don't think I need to rate Symbiosis on its academic parameters. We already know about it. Its more than that. It was the life there I am talking about. We made some lifelong friends there, friends who are still in touch and going strong. Moreover I did not feel that there is a rat race going on out there. Everyone of us was unique in our own way and being in Symbiosis only brought out the best in everyone. I believe I was a very mediocre student yet I never had any regrets about it because at the end of it I felt loved and co operated by my professors, friends and some exceptional seniors. Symbiosis used to be and still is more than just an institution or a degree, its about the time, about my friends from all over the country and also the city, Pune. My friends used to think that I must be having lot of support back home academically since I have a lawyer in the family. On the contrary when I used to tell my father that I am really panicked about Constitution paper the day after, I used to get replies such as "there is absolutely nothing there, absolutely nothing, simply study Article 226 that is very important and useful,". I had to switch over to other topics such as finance and sustenance immediately because I knew the discussion is going no where.  During my time we had the opportunity to experience excellent faculties and during our principal's lectures there used to be 100% attendance not due to fear or respect, it was because she was the best at it.
Did you take part in co-curricular activities while in college? 
Co-curricular activities are very important in law students life or for that matter any student's life because it takes you out of the mundane clockwork routine and classes to something different. I took part in few moot courts though I was not into serious mooting. We had these regular symposiums and guest lectures where we interacted with eminent personalities and it dealt with many topics which was prevalent then. I was an active participant in the committees and the sub committees during an event of our college with the support of my seniors wherein you need to manage events or simply make things work! I was good at interaction and negotiating with people who could be anyone from a vendor to a guest whoever is necessary to make an event successful. Even in litigation the most important resource next to knowledge is people and therefore interaction and counselling plays an important part. Therefore its completely clear how the extracurricular activities plays an important part in ones life in what way.
What were you areas of interest during your legal education?
As a student I found the subjects on criminal law quite intriguing. I found it to be very closely related with different human behaviour. As a lawyer I never chose anything specific to specialise in. I have simply gone with the flow. I stick to what my father used to say that its never a lawyer who decides what he/she specialises in, its always the clients.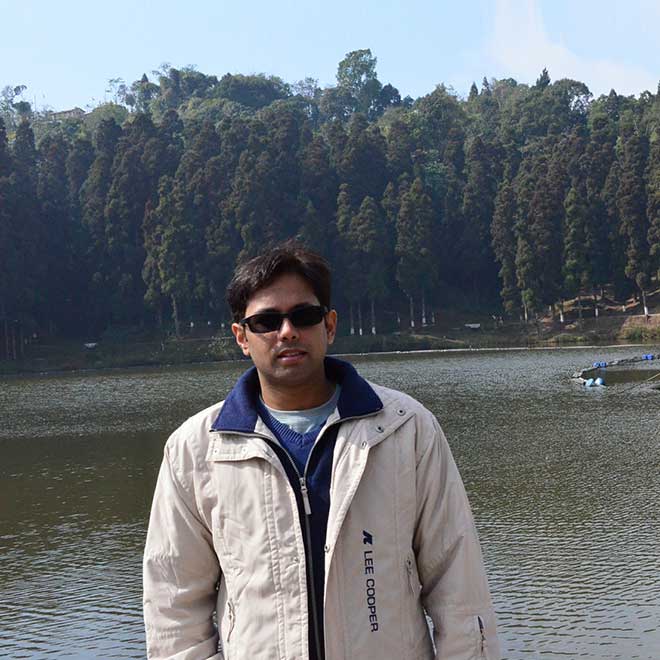 Could you tell us about the internships you took up, and what you learnt from those experiences?
The practical aspect of legal profession is indeed very different when we compare it with what we do during our college days. In real world, there is no syllabus and its not about making your teacher happy by sticking to doing exactly what is expected out of you. It is about making people happy, giving them relief of their misery. You might fail in that attempt but the effort should always be genuine. My internships were all based around litigation working under eminent lawyers. I spent a lot of time at the court listening to arguments and trying to follow court procedures. I realised then that what we learn post graduation in our professional scenario is far different than academics. Internships give you an insight in how to take things and from where, develop research skills, understand the profession better.
At a time when most students are inclined to taking up corporate jobs, what influenced your decision to take up litigation?
I believe its completely a personal choice. Both corporate and litigation are perfect in its own sphere and there is enough to learn in both of them. However I will tell you exactly what went in my mind while choosing litigation. Firstly like I mentioned earlier, I like work which are people oriented. In litigation you are constantly interacting with real people. Not just your clients and colleagues but you need to know lot of people within the various departments of the court in order to have a smooth flow of work. I realise now how heavily we depend on someone or the other somehow in litigation at every step. Secondly, I wanted to work for myself. Thirdly, I wanted to be the master of my time. Whenever I get an opportunity I travel, or at least travel to meet a friend probably. Life always happens outside work. One must never forget that.
What advice would you give students in avoiding a decision paralysis? 
I wouldn't term it as a decision paralysis exactly. It's a matter of objectivity. For example doing an LLM would really be helpful if you are into academics professionally. However it does not really give you an edge as a practicing lawyer. I should not be misinterpreted here, it is completely my personal opinion. Opinions do differ. I always support higher education and it is always enriching, opens up your mind and scope. Therefore it completely depends on what one wants exactly. I have completed a PGDHRM when I got time, taking a short break from work.
From a law student to a lawyer, how will you describe the transition?
It's a metamorphosis actually. Being a law student and a lawyer is completely different. As a student our object was to pass in exams with good grades. At work you need to live up to your client's expectations while adhering to all procedures. Time is not always in our favour as courts in India are clogged with pending matters and less number of judges to dispose the same, which we all know. As a law student a section, or a chapter of a law book was a tiny part of the curriculum. In court days might be consumed arguing on one application made on a single section. Drafting is again an integral part of litigation which is given very little importance at  a law school. One takes time to get a good hold on that too. As a student your mistakes will lead to a bad grade, as a lawyer your mistake will lead to a cost or consequence for your client. Therefore one can understand the diligence that is required.
What is the nature of matters that you take up?
I take up matters both civil and criminal in nature. At the High Court, I am mostly occupied with writs under various group heads such as land, municipality, service etc. I have taken up matters on dismissal/removal of employees of the Paramilitary Forces of India and other services under the state and central government including employees of public sector undertakings. Suits and criminal matters have been an important part of my practice as well, filing and dealing of which mostly takes place at the High Court and various District Courts in West Bengal. I also have a strong affinity for matrimonial matters and counselling. Non litigation work consist of Searching Land Title, Valuation, Conveyance and Registration before Registrar of Assurance and Additional District Sub-registrar. Drafting of various instruments/documents pertaining to Sale, Lease, Mortgages, Power of Attorney and Will.
How do you manage your time between your professional and personal interests? 
Personal interests are the ones which define you as a person, as a human being. You might be remembered how good you were professionally but you will surely be remembered how you were as a human. Life is always outside work. I am more of an outdoor person. Travelling is one of my primary interest. It makes you a better human being every time. One must explore places away from home in order to appreciate what we already have in hand. Trekking up a hostile terrain teaches you how comfortable we are back home and we shall never take things for granted. I am passionate about motorcycles and I often go on rides. Riding is extremely rejuvenating. I wouldn't lie, I actually look for excuses to ride even if it is for a short while.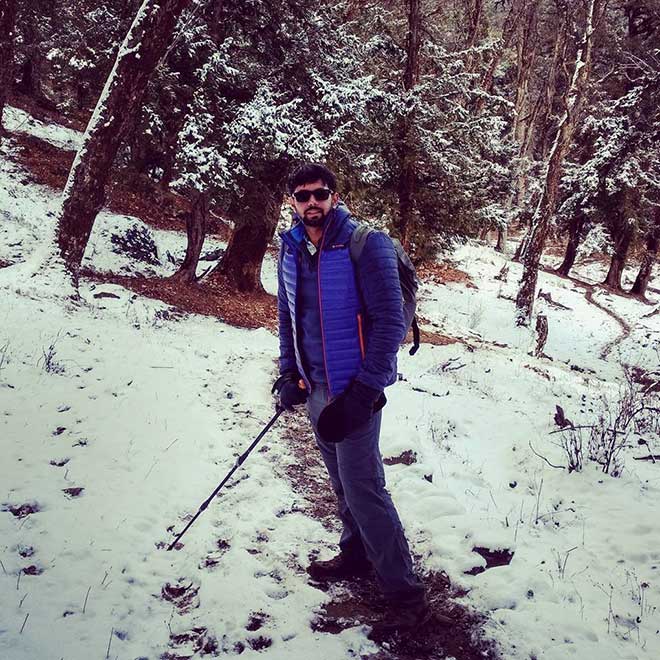 How do you keep yourself updated about the latest developments in the law?
Law is indeed an ever changing field. One must keep himself/herself updated with the new developments in their field through precedence, books, journal, circular, news and of course Google! It is not difficult now as it was before. We have online resources such as manupatra, scc online and airweb to name a few. Socialising with colleagues is surprisingly the fastest way to learn about new developments.
What advice would you like to give our readers, who are mostly law students and young lawyers?
To students, enjoy your college life as it is going to happen only once unless you are talented and may extend it. Make friends and make memories there as those are going to last a lifetime. I am not discouraging ambitious students but its okay to take it a little easy with studies as it is more than academics which is going to take you places in professional life. For young lawyers, patience and perseverance are the keys. Look for opportunity to learn at every step. Losing is also learning. Makes you stronger. Lastly love what you do, do what you love.