Nidhi Khare completed her graduation and post-graduation from National Law Institute University, Bhopal in 2013 & 2014 respectively. She was an avid mooter during her B.A.LL.B. days and has multiple publications to her name. She had always planned to pursue a career in academics since her days in law school. Presently, she is working as an Assistant Professor at Jagran University, Bhopal.
We asked her to share her experiences and strategies she used over the years.
In this interview, she talks about:
Pursuing B.A.LL.B. and LL.M. from NLIU, Bhopal
Importance of co-curricular activities for a law student
Opting for teaching
Most of our readers are law students and young lawyers. How will you introduce yourself to them?
Well as far as introducing myself is concerned, I am a law student from the last six years and I am working as an Assistant Professor at School of Law, Jagran University, Bhopal. I take pride in the fact that I continue to be a law student and I have chosen a field wherein I can share my knowledge of law with young legal minds and carry on with the process of learning of law.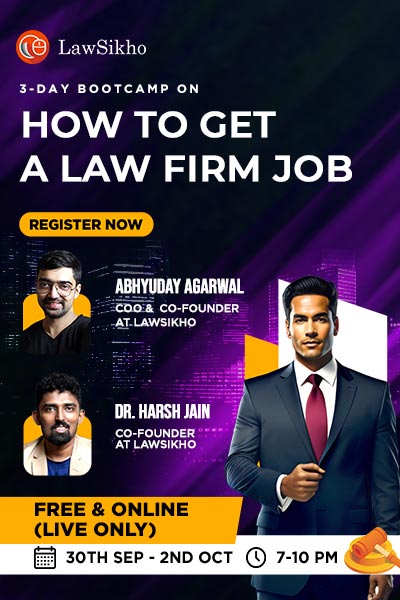 How did you gravitate towards law? Why law and not engineering or medical studies?
It wasn't like I always wanted to do law. To be honest, initially I had a fear in mind about law and the heavy books that they are supposed to read. I got into law at my family's advice but once I was into law, I found it is all just about logic and its practical application. I had no particular reason as to why not engineering or medical except the fact that I wasn't good at physics and chemistry.
How would you describe your five years of law school at NLIU?
Five years at NLIU have changed me as an individual, as an intellectual to be precise. I believe the opportunities that a student can get at NLIU, or any national law school for that matter, are sufficient to develop the legal acumen that a law student needs. Also, I feel no shame in admitting the fact that before entering law school I used to have a tremendous public fear but by participating in competitions such as moot courts, client counselling, etc., I got rid of my public fear and I think I owe a lot to these opportunities that I could think of entering the profession of teaching.
What kind of internships did you do while you were a student? Any remarkable experiences during your internships that shaped your career choices later?
When I entered the law school, I did not have a set frame of mind as to what I want to do after graduation. When you enter a law school, especially if it is a National law school, there is a lot of hype created about working in law firms and Corporates and it is not unusual for a student to get carried away with it. To clear the mist that had settled in my mind, I interned in Majmudar & Partners, a leading law firm, and Wipro Technologies to have my share of experience, both with firms and Corporates. I also interned with ONGC to know about the work culture in government set ups. It was during these internships only that I realised that I had no interest in working on company contracts or fighting cases in Courts.
You have been a member of multiple committees while in law school. Do you think these enhanced your skill-sets? Please share a few of your memorable experience.
Yes I have been a member as well as Convenor of the Cell, as we call it in NLIU, and it has definitely taught me a number of things which probably classroom experiences don't teach you. As a member of the Environment Cell, I learned the usual qualities of team work and patience but when I was a Convenor of the Consumer Cell, I learned to work and manage while dealing with people of different attitudes and mind-sets. It taught me the quality of being a patient leader.
You have participated in various moot court competitions. Tell us how important is mooting and what effect does it have on one's CV?
Mooting, I think, is one of the most important exercises that a law student must do because it greatly improves your communication and argumentation skills. It also makes you think from a different angle altogether towards legal problems. Then ofcourse mooting helps a lot in removing the fear of public speaking. It brings clarity to your thoughts since when you know that you can be grilled by the judges on any assumption you make, you certainly do an in-depth research to have an authority backing all your arguments. It thus also improves your research skills.
Right after graduating, you went for LLM.  What was your motivation behind pursuing LL.M.? When did you finally decide that you need to do masters?
When I decided I have to go into teaching that was the point I knew I had to have a masters degree to be able to teach in a Law University. Also, because my interest area has always been criminal law but graduation doesn't offer you an in-depth study into any particular field of law, I opted for LLM in Criminal Law.
Tell us something about your LLM year at NLIU. How did this influence your career?
I did the one-year course. It was actually introduced in that very year only. As far as the experience is concerned, yes it does certainly increase your knowledge on particular areas of law and the dissertation makes you have a deeper understanding of a particular concept.
What was your topic of research for LL.M? Why did you choose that subject for research?
My interest has always been women-centric laws, and I have worked a lot on sexual offences against women. I have a number of publications on sex trafficking of women, I have presented a number of papers both at national and international level on anti-trafficking laws and owing to this interest of mine, I chose rape as my area of study. My topic for research was 'Development of Rape Laws in India: a Critical Analysis.'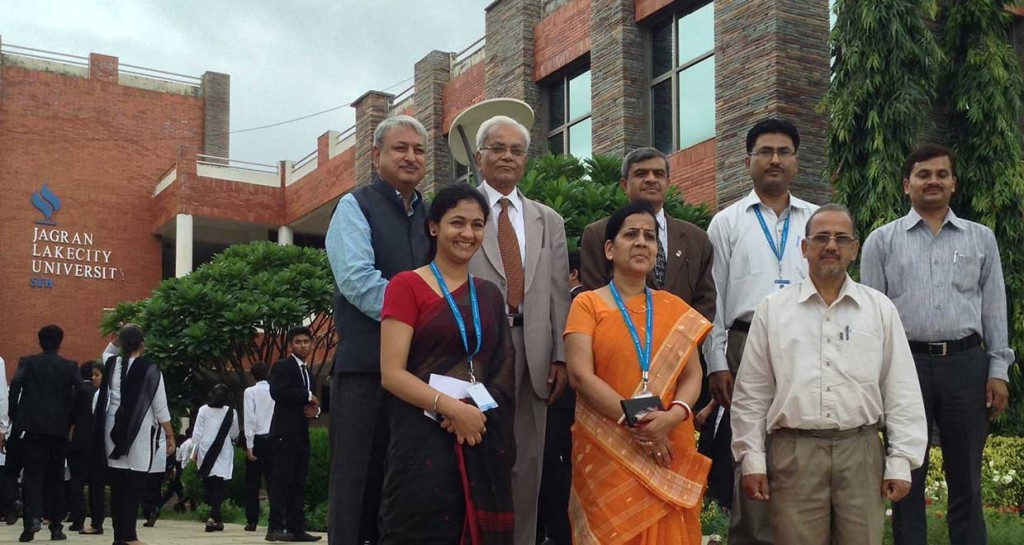 What do you like best about teaching? What is the best thing about being a Professor and what's the worst?
I get a lot of satisfaction from teaching. This I realised when I used to teach the poor children staying in the village nearby our university who we used to teach as part of PULER, an NGO of our University, and they used to understand and learn from me. That was the point I decided that I will go into teaching. I taught in a coaching institute in Bhopal in my 5th year and while I was doing my LLM and those two years made me clear that this is the only thing I want to do for my entire life. I think the best thing about teaching is that you constantly learn and this profession offers you an opportunity to share knowledge and learn from others as well, including students. As far as the worst thing is concerned, I will say it's not worst but it is bad that in India we don't realise the importance of teachers in a student's life as well as for the nation-building. They are considered to be doing an easy job and people think that if someone wants an easy life, he should go for teaching which is an absolutely wrong notion. A teacher has to do a lot of preparation to even stand for 15 min before the students. It is not an easy job at all.
What are your favorite subjects? What subjects are you currently teaching?
My favorite subject is criminal law. As of now I am taking contract law for the undergraduate students and I teach Business laws to students doing MBA in finance stream.
Do you think students should behave the professors like friends, or is it necessary to maintain a disciplined environment to create a good classroom environment?
I think it should be a combination of both.
Describe an outstanding teacher. What do you think makes this educator outstanding?
I don't know how to define an outstanding teacher but I think a good teacher is someone who can communicate his thoughts clearly to the students and who feels that he is there to discuss with the students rather than to tutor them.
Any important things which law school didn't teach you but 'teaching' did?
Yes, it brought more clarity to my understanding of concepts because when you are teaching, you can't be anything less than perfectly sure of your concepts.
Where do you see yourself five years from now?
I see myself interacting with students in a class, and on the verge of or already completed my Doctorate.
Lastly, what would be your message to people who want to take up a career in teaching?
I will just say do not take up teaching just because you don't see any other better option because as a Professor you are responsible for the life and career of all those students you teach, which you definitely cannot put at stake. So teach only if you enjoy teaching.